George Dickel Rye Whisky - Drink of the Week
In the Fall of 2015, we posted a review of the George Dickel Barrel Select Whisky that delighted our tasting panel.  In our review we talked about the long history of the distillery, reaching all the way back to the end of prohibition.  Today, the George Dickel brand is under the guidance of Distiller, Allisa Henley.  Allisa was born and raised just a few miles from the Distillery and since then has traveled the world learning how to make world class whisky.  She has been back in her hometown working at the Distillery for more than a decade, and she is determined to make George Dickel the smoothest sippin' Tennessee whisky around and ensure Cascade Hollow is as special to their visitors as it is for those who work at the Distillery.
To set the record straight, Tennessee whisky isn't a bourbon. It's a separate category of whisky, differing mostly in the extra steps taken after distilling. One of these steps is charcoal mellowing which is discussed in more detail in the review breakdown.  Tennessee whisky distillers make their charcoal from aged, hard sugar maple trees, and we still fire ours the old-fashioned way: in the open air. Allisa encourages visitors to come see the operation at Cascade Hollow where she says they would be proud to shake your hand and show you how George Dickel truly is Handmade the Hard Way.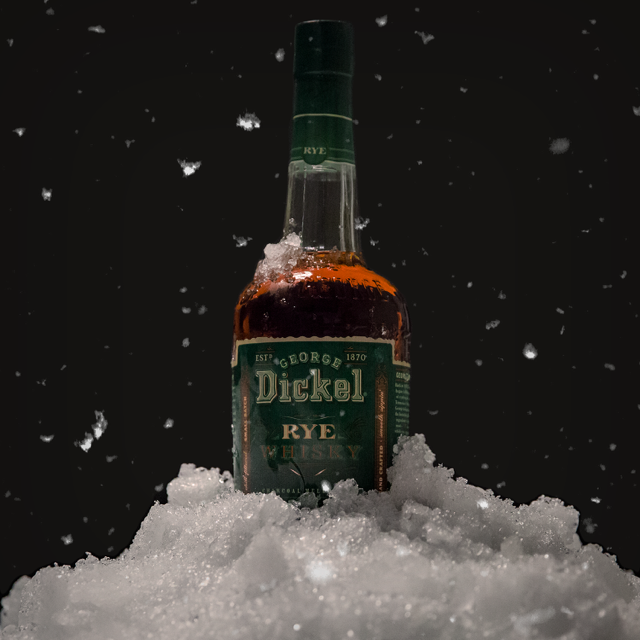 Luckily for those of us on the Busted Wallet tasting panel, the Distillery sent over some samples of their Rye Whisky for us to sample and review this week.  We sat down for a full review session and here's what we discovered…
George Dickel Rye Whisky Review
Age: Blended
Appearance: Amber
Nose: Rye, smokey oak and caramel
Flavors: Vanilla, rye, cinnamon, caramel, oak
Price:  $23.99 USD (750ml.)
In our George Dickel Barrel Select review, we mentioned their unique way of producing, in which they chill the whisky before charcoal-mellowing.  This extra step helps filter out oils and acids to maintain its smoothness.  The distillers carried this practice over to the Rye and it truly helps take the bite off.
Coming in at 90 proof the whisky definitely packs a punch but the initial sips are smooth- not as smooth as the barrel select but still pretty good.  Our tasters experienced a nice smokey oak and caramel on the nose and found some nice notes of vanilla, cereal grain, cinnamon and some oak.  While smooth on the front the Rye does finish with a nice kick and some extra spice.  We did find Dickel Rye to be enjoyed with a couple of ice cubes to help knock down some of that kick but it is also a great mixing whisky.  See below for one of our favorite concoction.
Overall, Dickel Rye is a good tasting whisky that comes in at an excellent price point.  If you are looking for a solid Tennessee Whisky to add to your bar that can be good on the rocks or in some cocktails, George Dickel Rye is one to put on your go-to list.
MIX IT UP WITH… "Cascade Hollow Punch"
Ingredients: 1.3 oz George Dickel Rye, .5 oz lemon juice, .25 ginger syrup, 1 tsp simple syrup, .75 oz sparkling water, raspberries, mint leaves.
Directions: Combine ingredients and muddle, shake, and double strain into a punch glass over ice.  Enjoy!
Buy Now: $23.99 or to learn more, head over to: GeorgeDickel.com