The Fall season has officially arrived here throughout the midwest and the temperature is slowly dropping.  The cooler weather means that you should probably pack away summer clothes but don't want to cave in so soon and bring out the winter jackets just yet.  It's time for that Fall attire.  Burton, a company that is well known for their snowboards and winter gear, also has a great Fall clothing line.  Yes, you read that right.  They expanded their market and offer collections for the seasons year round.  We tried out a collection of their summer apparel this year and now they recently gave us the opportunity to try out some of their Fall women's collection.  Check out the 5 pieces below and see what you didn't know you needed in your wardrobe.
Key Features: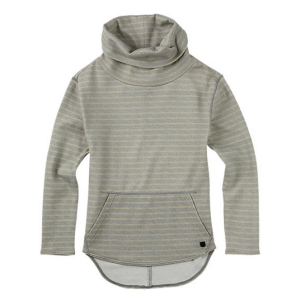 100% Cotton Knit Fabric

Oversized Collar

Kangaroo pocket

Classic Fit
What we love more than cozy sweatshirts are cozy sweatshirts that have a great look.  The Ellmore Pullover is the perfect shirt to wear out around town.  You can be comfortable and look good at the same time.  The back has a slightly longer fit than the front which is great to keep your backside covered with every movement.  Being a little wary about the kangaroo pocket, as it's common for kangaroo pocket shirts to bulge out, this one stayed flat and fit great.  The oversized collar is cute and comfortable and never got in the way. The only bad thing about this sweatshirt is the shorter sleeve length.  The sleeves on the Ellmore Pullover stopped just before the wrists.  Not a deal breaker though.
Buy Now: $69.95 or to learn more, go to: Burton.com
Key Features: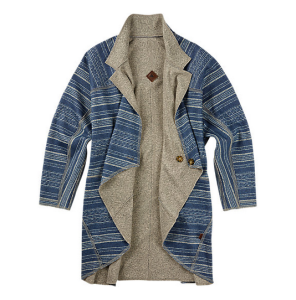 Reversible Style
100% Polyester Sweater Fleece Body with


    Quick-Dry Wicking Finish

Diamond Patch at Center Back

Handwarmer Pockets

Double Breast Buttons Placket

Oversized Styling
Burton describes this cardigan best saying its the James Bond of cardigans.  It is reversible for those times you may need a multi-purpose wardrobe.  It has a quick dry wicking finish, hand warmer pockets (but only on one side), and is oversized for maximum warmth and comfort.  The Carmi Cardi can even be used as a blanket.  It would make the perfect travel companion.  We don't suggest leaving this unattended as it seems to be an eye catcher anywhere you go.
Buy Now: $114.95 or to learn more, go to: Burton.com
Key Features: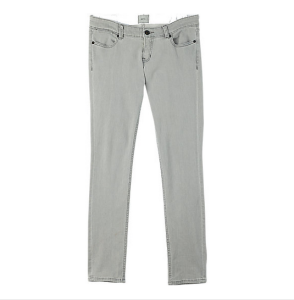 5 pocket denim
Slim fit
98% cotton
2% spandex
Oxford lined inner waistband
We wouldn't necessarily call these jeggings.  Most jeggings are more of a legging than jeans.  These however, are mostly jean with just the right amount of stretch to them, which is great.  They look cute on and function just like a pair of jeans with 5 pockets.
Buy Now: $64.95 or to learn more, go to: Burton.com
Key Features: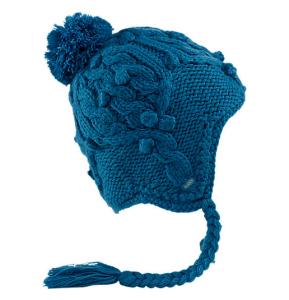 100% Acrylic
Soft Lycra Pile Lining
Cable Knit Earflap Beanie with Braided Tassels and Pom
Classic Earflap Fit
Beanies are much needed accessories during the fall and definitely winter months in the Michigan.  The Chloe Earflap Beanie has an inner lining made from soft lycra pile.  It doesn't irritate the head or ears and is so soft and warm.  This beanie is more suited for winter though with its earflaps and double layers.
Buy Now: $44.95 or to learn more, go to: Burton.com
Key Features: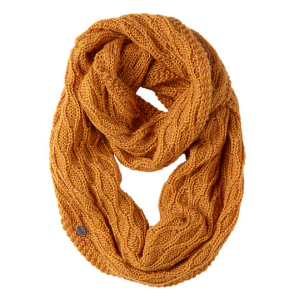 50% Acrylic
15% mohair
35% Wool
One size fits all
Oh how we love scarves!  The Honeycomb Infinity Scarf will take you from fall right into winter.  It is thick enough to keep you warm on those cold days.  What we love most is that it's not so bulky that it gets in the way and it is long enough to wrap around without feeling choked.   The only complaint is how itchy it is.  That is common with most wool clothing though.
Buy Now: $44.95 or to learn more, go to: Burton.com
Burton - Women's Fall Collection '15
Burton is a brand that likes to keep things new and exciting. With their line of apparel they combine function with comfort, but they also want you to look good. We suggest you check out their entire Fall collection for women.
Honeycomb Infinity Scarf
8.6