Known for all things Winter and snowboarding, Burton as a brand has never looked stronger. This year Burton has dipped their toes jumped head first into styling Fall, Winter, Spring and Summer apparel collections, making them a go-to brand for all your apparel needs. This Spring and Summer we teamed up with the folks at Burton to see what they had in store for mother nature's warmer months. We're talking tee shirts, shorts and hats!
When slapping together a concise collection we like to hit all the staples. In this collection article we choose to test and review 6 items, including a hoodie, shorts, tee shirt, a hat, duffel bag and belt to cinch everything together. After spending the past month and a half with each piece we're happy to share the highlights of what Burton has to offer in their Summer collection. So without further adieu… here we go!
Key Features:
DRYRIDE Mist-Defy Cotton/Nylon Stretch Shell Fabric
Two Front Pockets
One Side Zip Pocket
One Back Pocket with Flap Closure
Zip Fly Lace Closure at Waistband
Key Loop
Inside Back Pocket
Length: 20in/51cm
Stretchy, comfortable and full of features, Burton's new Moxie Boardshorts are perfect everyday wear spending the Summer by the beach or pool. With lots of pockets you can carry your wallet and keys, unlike most boardshorts. They also feel great! Actually more like shorts than boardshorts, I'd consider them a hybrid of sorts. Whether you're at the beach or going out to the pub you'll look great all Summer in these shorts.
Buy Now: $54.95 or to learn more, go to: Burton.com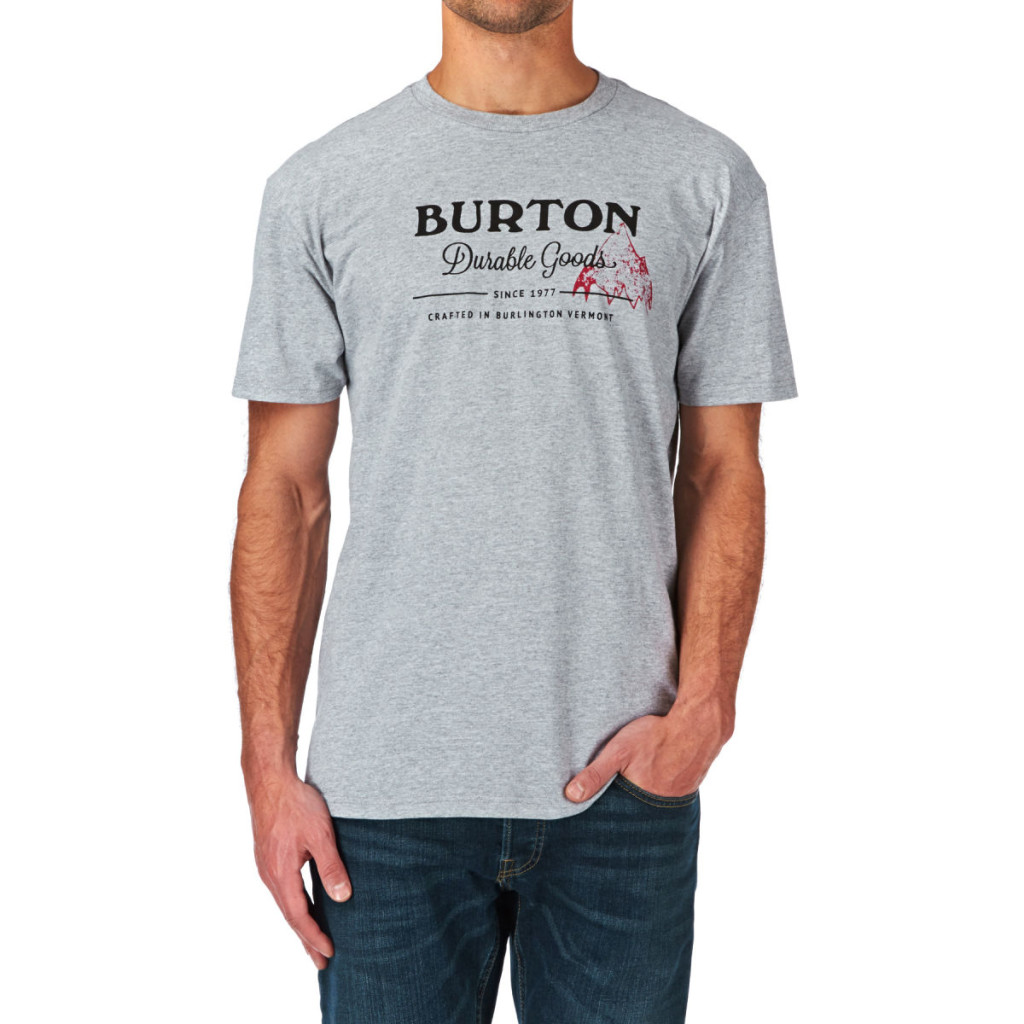 Key Features:
100% Cotton
Front Screen
Print Regular Fit
Boldly displaying "Burton Durable Goods Since 1977 Crafted in Burlington Vermont" this cotton tee shirt is 1 part billboard for Burton, 2 parts ultra comfortable and 100% classic.
This tee pairs great with the Moxie Boardshorst and just about any other pair of jeans or shorts you might own. And since the tee comes in four available colorways there's an option for anyone. We love throwing this tee shirt on with just about anything or layered with a hoodie. The only problem at this point is not having enough.
Buy Now: $21.95 or to learn more, go to: Burton.com
Bonded Hoodie Zippered Chest
Key Features:
DRYRIDE Thermex

Bonded Fleece

Fulltime Hood with Draw Cord

Hood with Cinch Kangaroo pocket

Kangaroo Handwarmer Pocket

Rib Knit Cuffs and Hem Thumbhole Cuffs

Hidden Stash Pocket with Headphone Cable Port

Zippered Chest Pocket

Classic Fit
For those chilly starlit nights by the fire pit or early morning sessions at the beach, Burton's Bonded Hoodie is an ideal companion for fighting off the chills. This hoodie almost feels like a jacket, but the comfort level is off the charts. With thumb-holes in the cuffs and warm fleece-lined pockets, this hoodie is something you keep in the car on standby at all times. It's become an essential in our arsenal here in Michigan where days are in the 90s and nights dip into the 50s.
Buy Now: $84.95 – 89.95 or to learn more, go to: Burton.com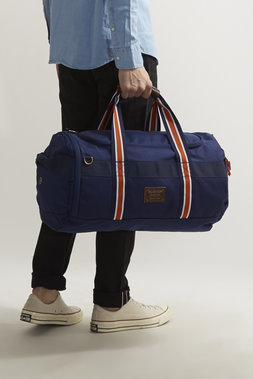 Key Features:
Large Main Compartment with Zip Closure
Internal Mesh Organizer Pockets
Zippered External Shoe / Laundry Pocket with Venting
Zippered External Accessory Pocket with Venting
Water-Resistant Zippers
Hideaway Backpack Straps in Top Zipper Pocket
Removable Shoulder Strap Stored in Side Pocket
Two Side Haul Handles Meets Most Airline Carry-On Size Restrictions
Perfect for minimalist weekend getaways, the Blackhill Duffel Bag is a classic 40L duffel that is crafted with Burton's unrelenting care and discerning taste for ultra rugged materials. The Blackhill Duffel is a great carryall for clothing, gear and essentials. With two side pockets and a cavernous main storage area you can fill this bag easily with 3 days worth of clothes and essentials for the perfect weekend away from home. It also makes for a nice gym bag too!
Buy Now: $89.95 or to learn more, go to: Burton.com
Key Features:
100% Polyester Print with 100% Cotton Webbing
Mountain Logo Detail
What would Summer styling be without a belt to keep your pants cinched? The Burton Bradley Belt comes in two patterns, "Aloha Weed Print" and "Fishing Lures." Both prints are nice, but we prefer the lures, because it screams Summer and it also matches our Beeracuda perfectly.
Buy Now: $29.96 or to learn more, go to: Burton.com
Key Features:
100% Polyester
Unstructured 5-Panel
Front Panel Screen Print
Topping off the Summer collection for Burton is a little something to keep your dome looking fresh and the sun out of your eyes. The Expedition Hat is a 5-panel classic "ball cap" that shows off your allegiance to Burton with a simple mountain logo and the words: "Expedition, Adventure and Burton" across the front. If you're trendy (unlike us) keep your bill ironed flat and crisp. If you're looking for something more functional bend the bill and keep the sun at bay. Either way you'll love this comfy / rugged hat.
Buy Now: $24.95 or to learn more, go to: Burton.com
And there you have it, six unique, fashionable and totally comfortable Summer apparel pieces from a brand you probably didn't know did Summer this well. Burton has been keeping us on our toes (and heels) for years with snowboarding equipment, but now that they're producing gear for year-round fun. If you haven't already, we highly recommend checking out the rest of their Spring / Summer apparel… like now!
Burton - Men's Spring / Summer Collection '15
You might know Burton for their Winter gear, snowboards and apparel, but what you need to know is that they now make collections for all seasons. And in our opinion they've nailed Spring / Summer!
Bonded Hoodie Zippered Chest
9