It's our favorite time of year here at Busted Wallet and we are proud to announce our 3rd Annual Best of Softball Bats reviews.  In previous years, we have only reviewed the newest additions of the USSSA bats but we have decided to do a separate  edition for the top ASA certified bats as well, which will be released next week. ASA is usually considered to be the most highly regulated association in softball as they generally have the strictest guidelines for bats. The major difference between bats made for ASA play and all other associations is performance. ASA approved bats must adhere to the 98 mph batted-ball speed standard while bats approved for USSSA and other associations are allowed to have a much hotter 100+ mph batted ball speed and a bat performance factor (BPF) of 1.20 or sometimes more. We have heard loud and clear from our readers that play in both leagues and they want more reviews on both regulations.  We were happy to oblige!
This years list features some stellar softball bats from a variety of companies and we continue to be impressed by the quality and advances in technology.  There is been a big focus on player safety so it is unlikely we will see increases in batted-ball speed standards or bat performance factors.  Theses strict regulations mean bat companies need to continue to find advances in their technology while adhering to the same standards.  What we are seeing is increased durability, better pop right out of the bag, and overall performance improvements in distance and power.  We are happy to present our 2016 lineup, read on for the full breakdown!
2016 Louisville Slugger Z4 End Load USSSA Breakdown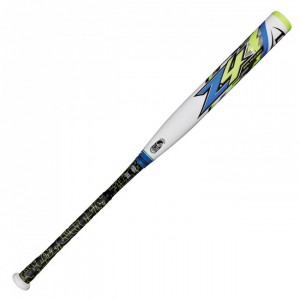 Once again the folks at Louisville churned out one of our favorite bats of the year.  The Louisville Slugger Z4 can simply do it all.  It hits for power and distance while being able to place the ball to any corner of the field.  It comes out of the bag hot and ready to hit. The Z4 features a Pure 360 Composite Construction that is simply well-built and add in its TRU3 Explosive Power Transfer Technology and you've got a bat that will hit it well past any fence.  The Z4 USSSA End Load is a great combination of speed, power and balance in Slow Pitch. Its premium composite barrel, stiff handle technology, and patented three-piece construction give the Z4 a superior swing weight, a massive sweet spot, dramatically reduced and maximum barrel flex.  Lousiville has one been one our top performers over the last few years and they keep carrying on the tradition of building great bats.
Buy Now for $299 or to learn more visit: Slugger.com
2016 Easton MAKO TORQ Balanced USSSA Breakdown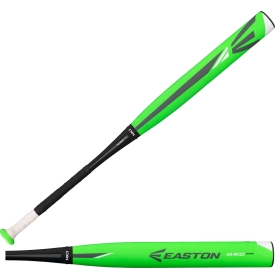 Easton really brought their "A-game" this year with the Mako Torq Balanced.  The bat features Easton's patented Torq technology. The 360º Torq rotating handle technology is designed to let the hands rotate naturally and freely, keeping your swing on a plane through the hitting zone longer. The Mako Torq Balanced bat also features patented TCT Thermo composite technology which gives the bat a very impressive sweet spot and leads to excellent bat speed.  This Balanced bat will allow hitters to drive the ball to all gaps in the field.  The Torq handle is really impressive and allows you to stay inside the ball and keeps your hands on that perfect plane which gives you a consistent swing with the ability to put the ball where you want.  Extremely impressive stuff from the folks at Easton this year!
Buy Now for $399 or to learn more visit: Easton.com
2016 Worth Legit 220 Balanced Greg Connell USSSA Breakdown

As the name would indicate this Worth bat is the signature bat of Triple Crown winner Greg Connell, one of the top players in the world.  The Worth Legit 220 Balanced features a precision handle flex, generous sweet spot and a multi-wall design that gives the bat great pop.  As far as pure power goes, this bat is simply unbelievable.  It took about 50 swings to get to full power but once you do; wow! For being a balanced design the power ability is really impressive and is a must have for any team.   The bat features one-piece barrel and its CF100 material blend will lead to a more durable, higher-performing design with its 100% carbon fiber composition.  The bat also features Flex 50 Technology to create a fluid and powerful swing through the hitting zone. Definitely consider this bat if you are looking for a complete bat with power all over.
Buy Now for $299 or to learn more visit: WorthSports.com
2016 Miken IZZY PSYCHO Balanced USSSA Breakdown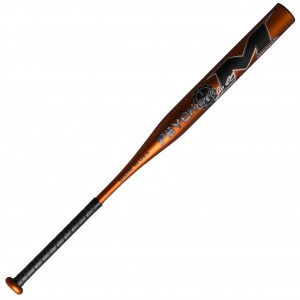 Miken touts the Izzy Psycho balanced as the bat for the player wanting a balanced feel for faster swing speed and better bat control in a one-piece design.  We have seen many companies switch to the two or three piece design setup but Miken has realized there is no reason to mess with a good design.  The Izzy Psycho features 750X HPI (High-Pressure Infusion) which injects ultra-tough epoxy into the highest grade aerospace carbon and aramid fibers at 750 pounds per square inch. The Izzy Psycho continues to be one of the best-selling bats on the market and for good reason- it performs.  Miken has found a great recipe and makes minor tweaks each year because an overhaul is simply not needed.  This bat is perfectly balanced with a great sweet spot that is easy to find and put the ball where you need it.  If you like to swing for the fences this bat will definitely help you carry the fences should the need arise.  One of the features we love most about the Izzy Psycho is it's superior durability.  While we test new bats each year, the Psycho we tested three years ago is still one of our favorites as it still hits power and shows no signs of slowing down.  Expect no less from this year's version.
Buy Now for $229 or to learn more visit: Miken.com
2016 DeMarini Flipper Aftermath 1.20 USSSA Breakdown

We have long been fans of the DeMarini Flipper and the 2016 model continues its strong work in recent years.  The Flipper 1.20 is designed to perform.  Featuring a 13″ barrel which is versatile to perform regardless if you play with an 11″ or 12″ ball. Last year's model featured the SC4 handle while the 2016 DeMarini Flipper Aftermath 1.20 features the new ZnX alloy which is a zinc and aluminum heat-treatable alloy with the highest strength possible. After it's treated with heat, this material is then forged into the Flipper 1.20's handle giving you increased stiffness and a better overall feel.  This will lead to more energy to be focused on the barrel, giving you great results.  The Flipper is designed to be a home run ball so you can "flip" the bat and begin your slow trot around the bases.  This bat does feature a ton of great pop and came out ready to produce.  If you play in a home run limit league and hit for power, you will have to be careful to keep it inside the park.
Buy Now for $319 or to learn more visit: Demarini.com
2016 Mizuno Nighthawk Balanced USSSA Breakdown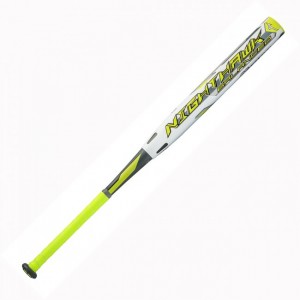 At Busted Wallet, we try to keep all of our consumers in mind.  While most pros might not be hitting the Mizuno Nighthawk Balanced, you will find many around the country using the Mizuno brand.  The reason being is that they put out a great quality bat at an affordable price.  Mizuno continues to make a great bat which features their patented 2-piece link construction that joins with the composite barrel and composite handle for a good combination of performance and vibration reduction.  The 2016 edition unveils a new Triple Wall Design which provides thinner walls with added durability for higher peak performance out of the wrapper and a larger sweet spot.  While the Nighthawk will take about 75 swings to fully break in, it hits well from the beginning but  you will really enjoy it when you get to peak power.  A league we tested the bat in has a home run restriction so the Nighthawk is very well balanced and allows us to control the power and place the ball around the field.  When purchasing bats it is important to have versatility in your bag and the Nighthawk will bring that.
 Buy Now for $225 or to learn more visit: MizunoUSA.com
Stay tuned for 2016 ASA softball bat list coming soon!