Ladies, if you're a sucker for hallmark holidays this gift guide is for you.  You see, men have it easy when February 14th rolls around each year. If we happen to have the foresight to pony up for some overpriced flowers, a romantic card and a nice dinner you'll be melting in our arms in no time. Even after years and years of the same routine women seem to love this archaic ritual. But when it comes to gift giving on Valentine's Day it's our estimation that ladies have a much tougher task.
Ties and gift cards to Home Depot just don't cut it anymore. We're MEN! And we like MANLY gifts… So erase your mind of what you think he wants and fill it with something he's guaranteed to love. In the list below you'll find 14 Valentine's Day Gifts Men Actually Want.
– Meat Eater –

Omaha Steaks – Romantic Dinner In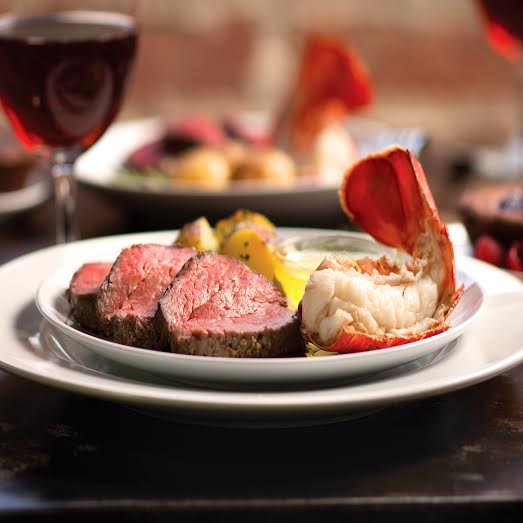 The old saying is oh so true…. "A way to a man's heart is through is stomach."
If your man is a carnivore, this meat + meat + potatoes meal with desert from Omaha Steaks is where its at!
We're talking about a main course of Chateaubriand, Main Lobster Tail, Flame-Roasted Baby Gold Potatoes and Chocolate Cupcakes for dessert.
Recently we had an opportunity to cook this meal ourselves and it is fantastic. The portions might look a little small at first glace, but let us assure you it's more than enough for a romantic dinner. And best of all – it is simply to prepare.
– THE AUDIOPHILE –
The Monster DNA headphones were designed to close the gap between live performance and ordinary headphones. These on-ear headphones are said to deliver a range of huge dynamic changes that give a vocal or solo it's unique character. Now available in a traditional wired version or wireless bluetooth enabled model.

Sony Portable Party System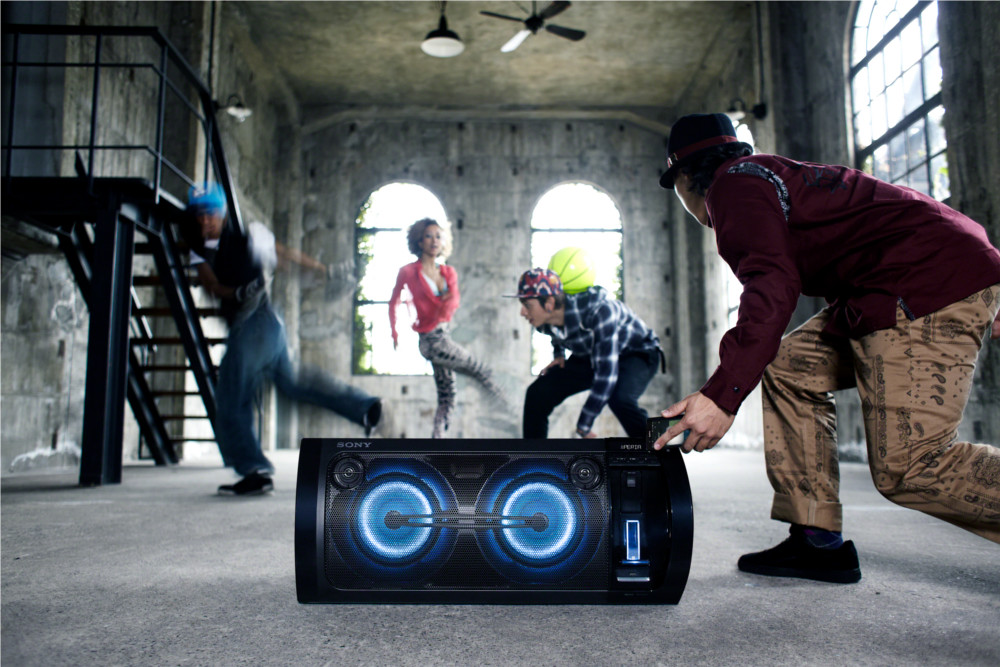 Never afraid to push the envelope when it comes to massive audio and earth shaking bass, the audiophiles over at Sony are at it once again. This time with a portable party system designed to delight your senses. The Sony Portable Party System is equal parts audio and visual, thoughtfully engineered for one thing… to get the party started! That's right, this 420 Watt mega-boombox features vivid LED lighting, Sony's Bass Bazuca technology, bluetooth (NFC) connectivity as well as iPhone/iPod lightning docking. The mad scientists over at ECOXGEAR are at it again, designing yet another 100% waterproof, dust-proof, shockproof portable bluetooth speaker system – which they've dubbed ECOROX. Known for their extremely rugged audio equipment, ECOXGEAR has been at the forefront of the portable waterproof speaker movement since the beginning. Starting with their ECOTERRA, ECOEXTREME, ECOPRO and ECOXBT models and most recently introducing the ECOROX. Every ECOXGEAR model shares the same rugged and 100% waterproof IPX7 rating, but they do not share the same shape or size and that's where the ECOROX truly stands out. Measuring up as their smallest and lightest device yet, the ECOROX is the pinnacle of innovation in the ECOXGEAR line of speakers and it's built to withstand anything and everything its bigger brothers can. All the while taking up much less space without sacrificing function, quality or acoustics.
– THE OUTDOORSMAN –
Arc'Teryx Cerium LT Hoody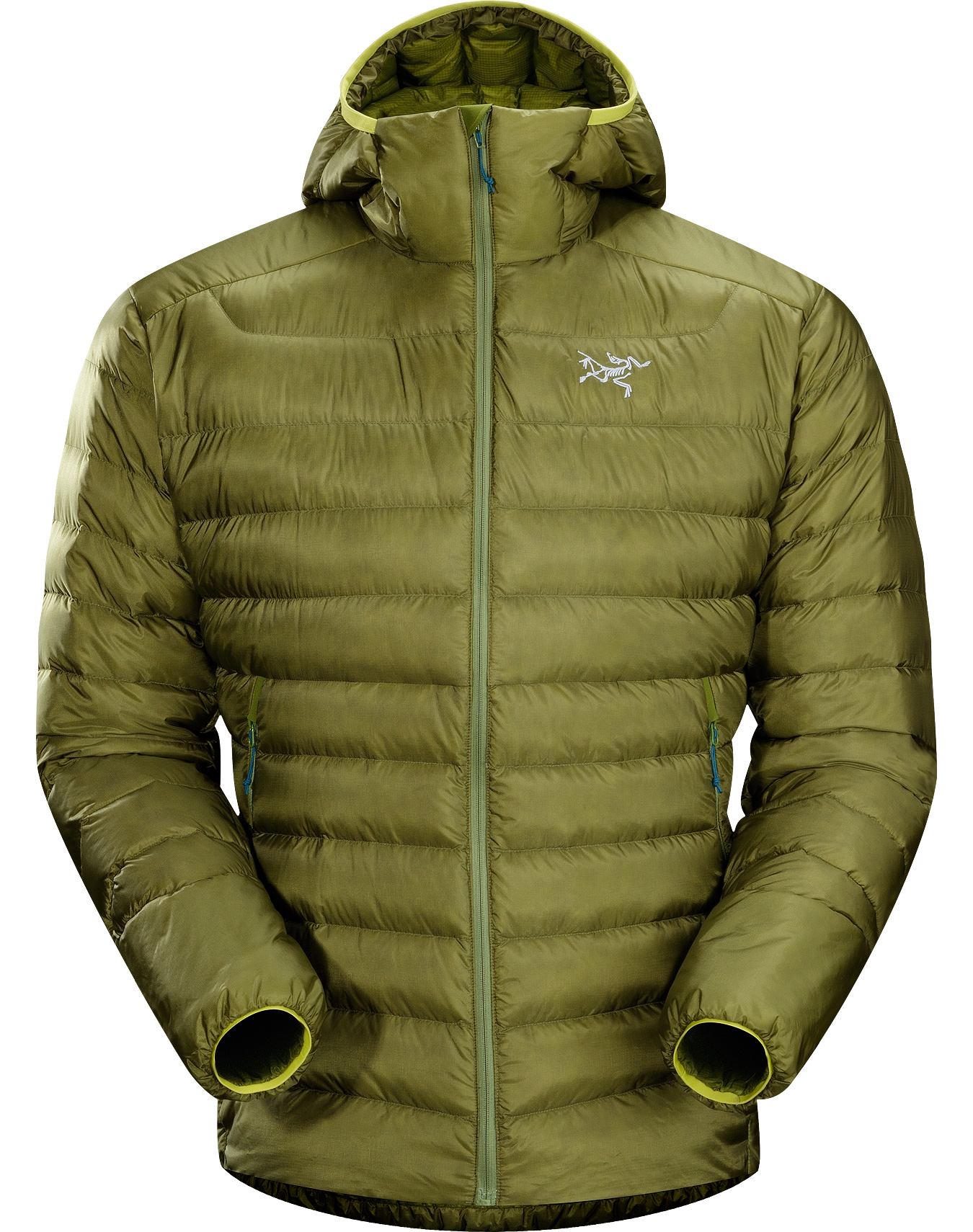 This Fall/Winter season marks the arrival of first down collection developed by Arc'Teryx and the Cerium LT Hoody, an 850 fill European Goose down jacket, does not disappoint. The developers at Arc'Teryx designed this jacket for backcountry and alpine use and the Cerium LT Hoody has already won an ISPO award, given out each year to "the most exceptional sporting goods products". It is outstanding as either as a warm mid layer or on its own.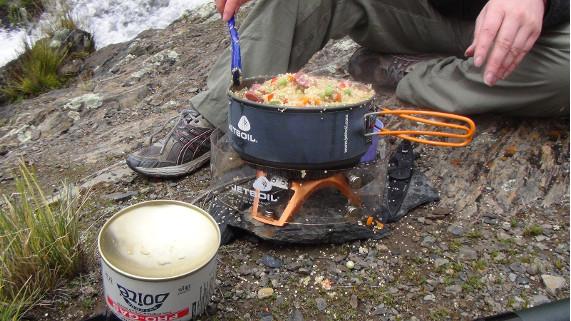 Designed for adventurous treks (and epic tailgating) with friends and family, the Jetboil Helios Guide cooking system is a far cry from that old Coleman dual burner grill your dad dragged around camping for all those years. These days camping (specifically backpacking) is all about keeping it lightweight, convenient and pack-able. While the Helios Guide is in-fact the largest cooking system in the Jetboil line, it's still rather diminutive when you consider all the meals it's capable of producing with its two pot configuration boasting 5 liters of capacity in all.

Dragon Alliance X2 Snow Goggle.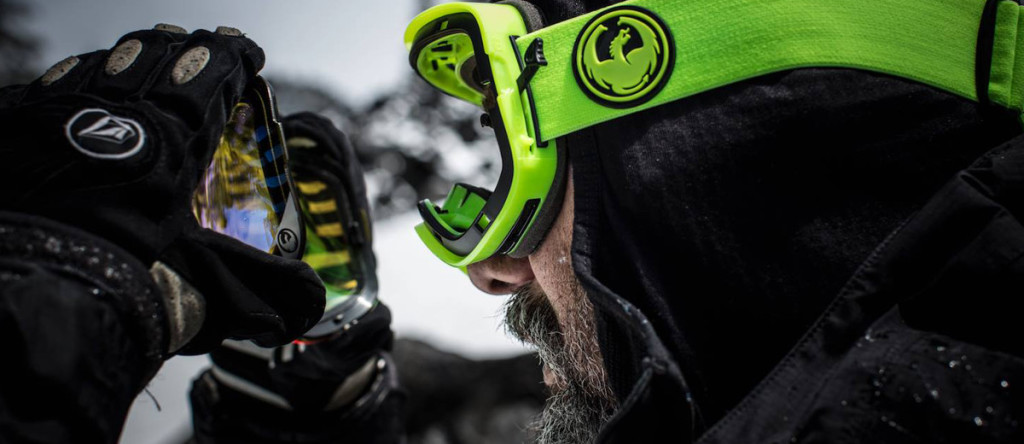 Whether you've decided to hit the trails or the slopes, the right gear is essential, especially on those days when the wind is taking your breath away and the cold is a little more frigid than usual. It's not just about keeping warm though. The right pair of goggles is important to protect your eyes from the elements and, at the same time, give you the vision to perform your wintertime activities with peak performance. This winter, we've taken to the terrain of winter with the latest featured product from Dragon Alliance, the all new X2 snow goggle.

The $219 – $269 retail cost of the Dragon Alliance X2 snow goggle may be a hard pill for some to swallow, but one must remind themselves that this is a piece of hardware engineered for extreme use and optimal functionality. We put this goggle through some hard use this winter, and we are of the opinion that it belongs in the highest class of what is available out there. Out of the box, the X2 comes with three lenses, a bag equipped with side storage for replacement lenses, and a protective case. Between the accessories provided, advanced functionality, great comfort, and the years of use it will provide, we can see the justification in purchasing this top of the line piece of snow gear.
– THE GOLFER –
Bushnell NEO XS GPS Watch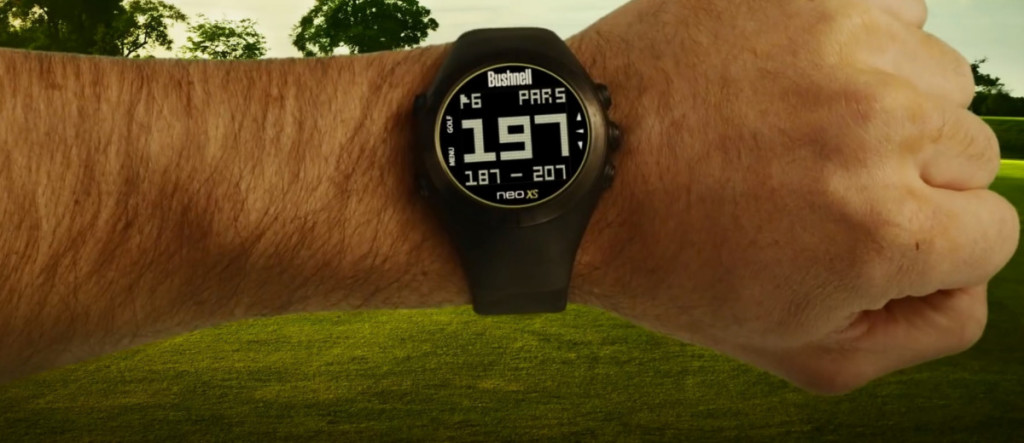 Introducing the Bushnell NEO XS GPS Watch, Bushnell's lightest and thinnest golf GPS ever. The NEO XS is designed for pure accuracy on the course and total comfort on your wrist. With over 33,000 pre-loaded golf courses and no membership fees to speak of, the NEO XS is said to be user friendly, simplified, deadly accurate and easy on the eyes. If you ask me, that's a whole hell of a lot to happy about if you're a weekend warrior like myself, but as you already know, we can't just take product descriptions and press releases at their word… nope, we have to go hands-on. And that's exactly what we've done with the NEO XS over the past three weeks. In-all we've logged 7 rounds, 14 birdies, 2 eagles, 22 pars and well… we'll leave the bogies out of it.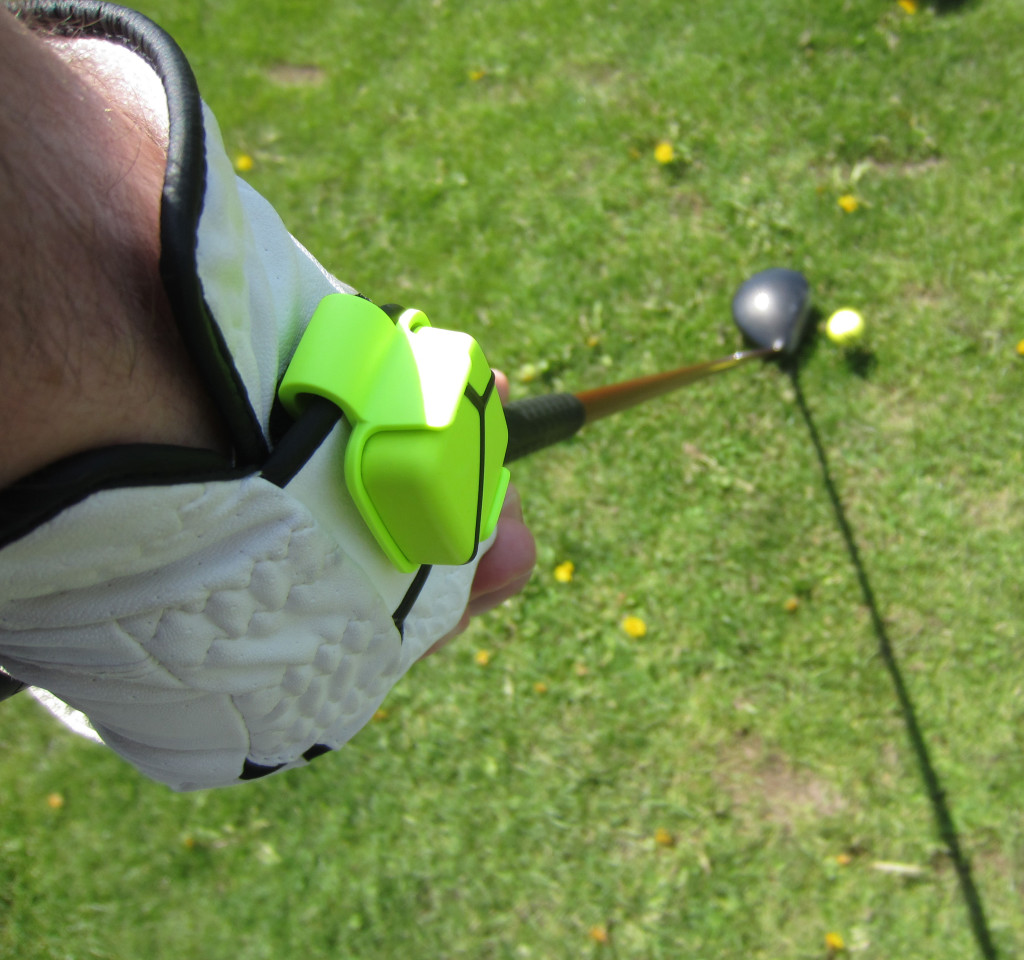 Small and lightweight, the Zepp sensor clips right on to the back of your golf glove. Between its impressive lightness, and the fact you never look at your hands (I hope) during your golf swing, you will never notice it there. The sensor is also encased in a hard rubber material, so drop it, bounce it off the wall, or whatever. It's a durable little piece of technology that gives you feedback on 7 separate pieces of data that make up the golf swing. Including: Club Speed, Club Plane, Hand Plane, Tempo, Backswing (in degrees), hand speed, and Hip Rotation. There is only one button on the sensor for all of its functions, and it is extremely accessible to your non-gloved hand.
By using the Zepp golf sensor, we've learned that a good golf swing is like a puzzle, and all of the pieces have to fit together right if you're looking for any real results. Just to be clear, when using this sort of product your golf swing is going to become lousy before it gets any better. If you pay attention to the details though, you will have an increased chance making your swing work the way you want it too. You can get tips from friends or professionals, but what do they know? Based on our experience…most likely not nearly as much as the Zepp Sensor Golf Swing Analyzer. It is a fantastic gift for any golfer looking to improve their game.
– BOOZE HOUND –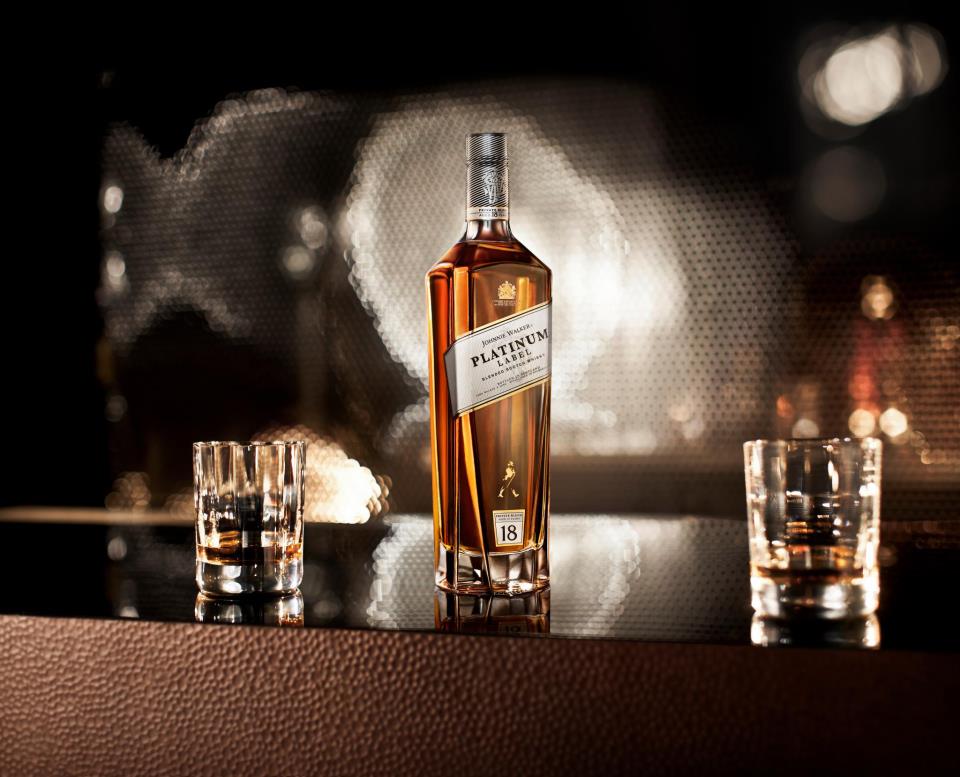 Touted by its makers for delivering both depth and complexity, Johnnie Walker Platinum is crafted from single malt and grain whiskies, each matured for a minimum of eighteen years. When asked to describe their newest label here's how they like to put it – "Johnnie Walker Platinum Label is a complex, delicate, smoky blend harboring deep layers of flavor that perfectly balance the diverse character of the distilleries from which it came and the wooden casks in which it has rested." Well, when you put it like that, this stuff sounds absolutely delicious!
Ommegang Three Philosophers Quadruple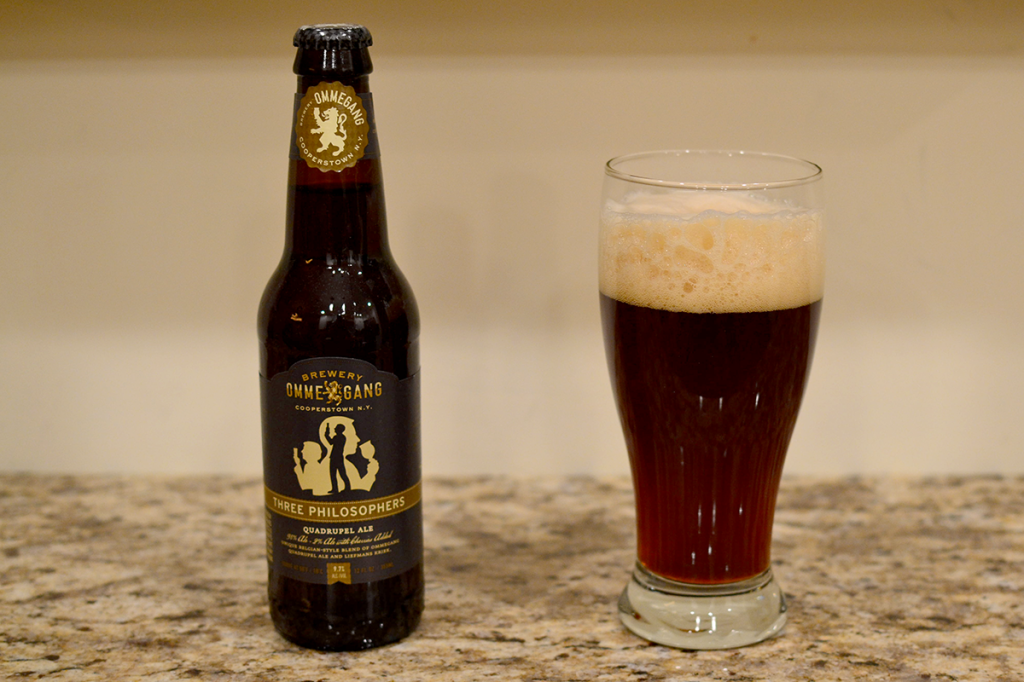 If you're seeking a bold winter beer that packs a kick but goes down easy, this Belgian Quadrupel may be just what you need. This beer will take you on a solid ride is packed with flavor and ABVs but extremely well rounded in both taste and appearance. Ommegang Three Philosophers blends a Belgian-style dark ale and Liefmans Kriek into a caramel-colored heady beer. Tasting Note: This ale is recommended to be served at 50 degrees Fahrenheit.
This is one of the few gins we were happy to pour over ice and enjoy.  The rich flavors of the botanicals really make this gin unique and flavorful.  Gins are typically used to make a delicious cocktail that is designed to enhance the drink but yet not let the gin flavor standout.  The Aviation American Gin flavor stands out and it stands out well.  If you do choose to mix a drink with it, give the Aviation Cocktail a try, you won't be disappointed!
– STYLIN' MAN –
Edifice's ERA300DB-1A2 Timepiece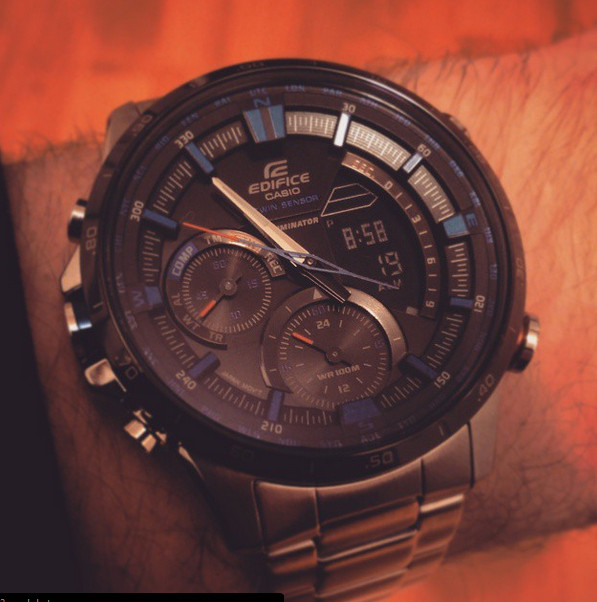 It was difficult making the decision whether to put this timepiece into the outdoorsman section or the style category of this gift guide, because the Edifice ERA300DB-1A2 timepiece is equal parts stunning style and rugged capability.
This timepiece from Edifice (aka Casio) was designed with a twin sensor compass + thermometer, steel band, neon illuminator, stopwatch and stunning accents. Meaning that while it looks like the watch you'll want to wear to a business dinner or wedding (and you should!) this timepiece is also well equipped help you stay on-course during your next hike, camping trip or hunting expedition.
We really enjoyed the over-sized buttons and easy to understand programming. Take a minute to read the user manual and you'll be telling time, checking the temperature and finding true north in no time.
Oakley TwoFace Sunglasses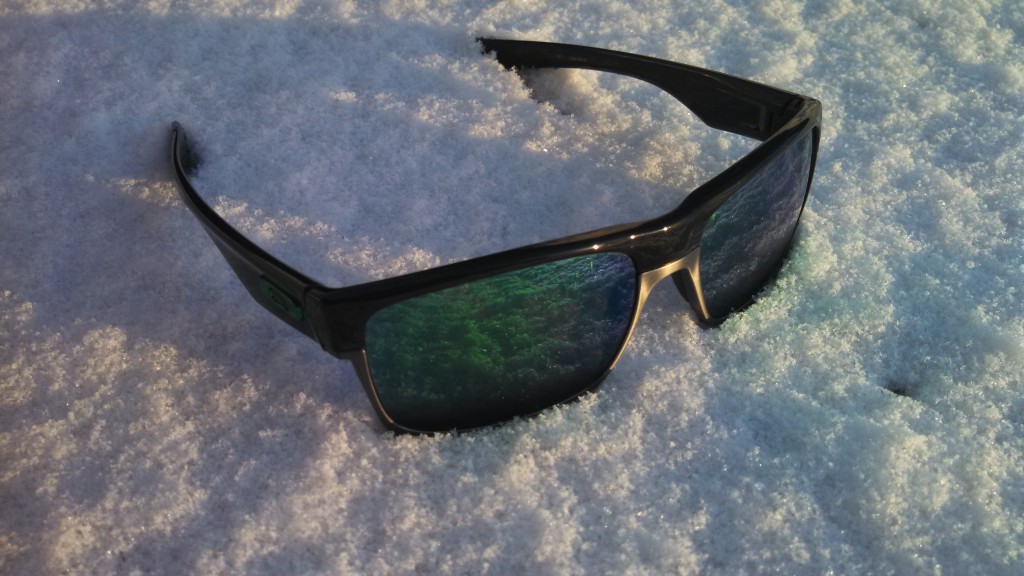 Like most men – we understand that keeping a pair of sunglasses for more than a season can difficult. Whether you lose, scratch or simply get bored of them, sunglasses are a necessity to keep your peepers protected and your style in-check. That's why they make the perfect gift. Recently we teamed up with with our pals at Oakley to test out one of their newest models – the TwoFace. Designed to be lightweight, durable and stylish, Oakley's TwoFace shades are crafted from proprietary "O Matter" (synthetic plastic) with lower rims of constructed from aluminum for a look and feel that is more than unique.
As you can see from a purely visual standpoint these sunglasses are quite stylish, but beyond their good looks the TwoFace are also rather functional. Even without nose or ear padding/grips these shades stay firmly planted to your face. Making them ideal for sports and leisure.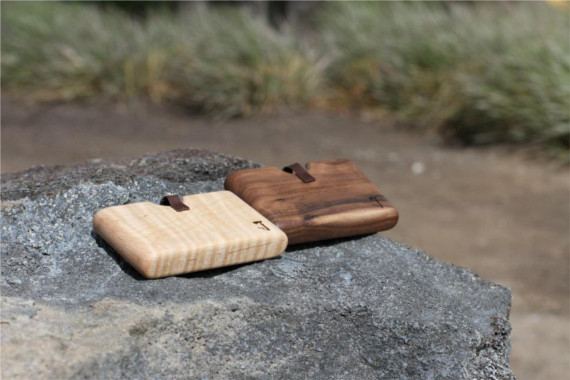 Handcrafted from a single piece of wood, Slim Timber Wood Wallets are American made and extremely strong to endure all the abuse your pocket can dish out. Slim Timber wallets are currently available in two hand selected varieties – Maple and Walnut…. sorry pine aficionados! These wallets are smaller than most normal sized wallets to easily nestle in either your front or back pocket. To secure your belongings each wood wallet is outfitted with a thin leather strap that magically magnetically protects your goods. Slim Timber wood wallets are ideal for credit, business, and id cards. You may even be able to fit a few dollar bills in there. Which works great for us, because typically all we have at any given time is just a few dollars anyways! The craftsmanship and quality is said to be top notch and can accommodate up to 8 credit or I.D. cards and even more business cards. Firefighters need not apply!
Helly Hansen H2 Flow Jacket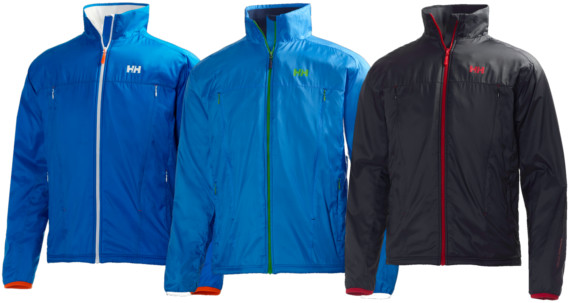 Warmer. Cooler. Lighter. These are the three principles the Helly Hansen H2 Flow Jacket was constructed to achieve.  Warmer when your body needs it, cooler by way of mechanical ventilation zippers and lighter for go-anywhere comfort and pack-ability. The Helly Hansen H2 Flow Jacket combines three different materials (ripstop fabric shell, fleece middle and mesh liner) in a unique construction the engineers at HH have dubbed "Hollow Heat Flow technology" (aka – H2 Flow). At first glance the H2 Flow might look like your ordinary cool weather jacket, but our friends in Norway are calling it a real game changer.
This gift guide is brought to you by Omaha Steaks.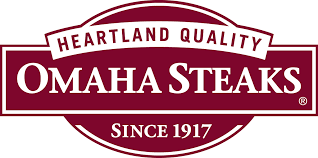 *All products featured in this gift guide were hand-picked by Busted Wallet's staff under no influence from Omaha Steaks or its affiliations.