It's no secret, the Busted Wallet family is active day and night, rain or shine, and even in that cold white stuff we aren't quite ready to talk about yet.  In everything we do the importance of eye protection, and style of course, is right at the top of the list.  Thanks to our friends at ZEAL Optics we were able to test out some pretty sweet shades for the countless conditions we experience daily. Introducing the DECOY.
Passion.  Purpose.  Adventure.  These are the three main pillars ZEAL was founded on in an effort to create the best possible gear, with the most sustainable product, all while giving back to their community. In the ever evolving industry of eye protection it always helps to have an advantage on the competition, we wold have to say putting the place you live first is a pretty good step in that direction!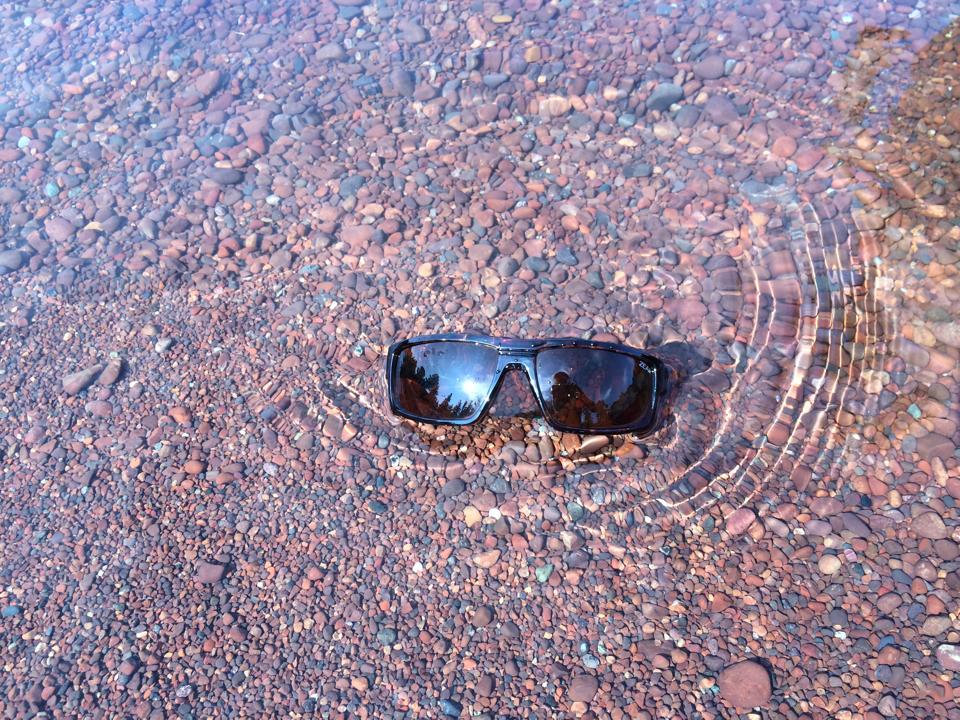 While it's easy to see that these shades are stylish and are ready for an active lifestyle, what makes them so special? Well, that question has many answers, let's break it down…
Frame Features:
Z-REISN – A proprietary plant-based material from Switzerland.  Instead of crude oil, frames are made from the natural oils in the castor bean.  The perfect resource because it's and efficient, fast-growing perennial that withstands drought and thrives on marginal lands.
PROFLEX – This unique material is strategically injected into each frame to provide a soft and comfortable hold. With incredible performance characteristics, this rubber can withstand extreme cold and hot temperatures, ensuring that your sunglasses stay in place no matter what.
Rubber Touch Finish
Lens Specs:
Automatic is the ZEAL Polarized Photochromic Lens; tint adjusts automatically with sunlight to protect you in any condition.
DIGITALRX – Zeal's custom Digital Rx Lab ensures that you are getting the highest quality Rx lenses available. Zeal's zero waste facility is an integral part of their GROUNDED mission that defines them as a leader within the optical industry. Zeal believes you shouldn't have to sacrifice quality to be environmentally responsible and their custom lab is one, innovative step in showing the industry just how that can be done.
UV PROTECTION – Zeal's developments in UV protection are driven by the vulnerability of our eyes to the harmful rays of the light spectrum. E-llume's enhanced filters are designed to protect against these harmful rays-including all UVA/B/C light.
POLARIZATION – Zeal build's sunglasses using the most premium polarized film in the world. Sourced in Japan and layered in an injected lens stack, this is truly the best lens available today. Polarization plays a huge role in keeping your eyes comfortable by reducing glare reflected off objects around you. Your eyes are more free to work the way they're supposed to, and you'll be kicking back in comfort come the end of the day.
ZEAL Decoy Sunglasses Review Breakdown
Comfort:
Plastics frames can sometimes squeeze and be somewhat bothersome, not the DECOY.  These specs fit like a glove, and we are not talking OJ's.  The frames are built using ZEAL's environmentally friendly Z-Resin frame material, with the Proflex Rubber on the temples and nose bridge holding the sunglasses in place (comfortably) no matter the how active you get.  We may have even dove in the water while wearing them (not recommended) and they managed to stay on!
Design:
ZEAL describes the DECOY perfectly in our opinion, "For finding the path less traveled as you seek adventure from the day's first light, to its closing moments."  Over the past month we found ourselves wearing them on the morning runs, driving, boating, bicycling, hiking, golfing, at the beach, sundown, wait is it dark now?  The design is sporty enough to incorporate all of your daily activities yet sexy enough to be out on the town in. One feature we unexpectedly enjoyed is the fact that you can actually see people's eyes through the lenses, sparing you that off putting feeling while engaging in conversations.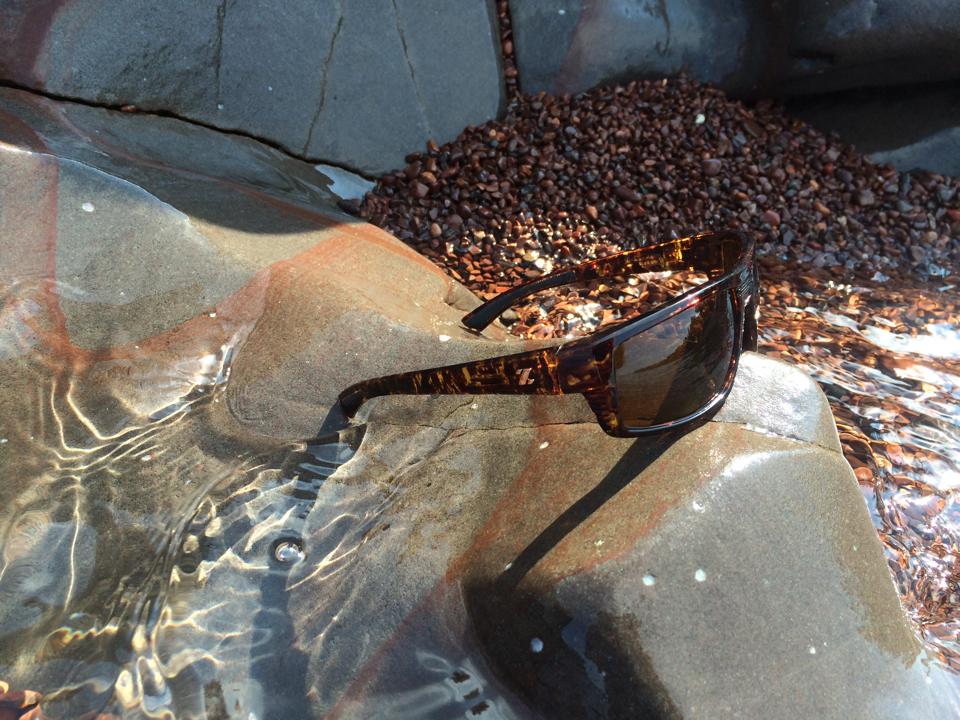 Optics:
Mind blown time, the lenses on the DECOY will automatically adjust color and tint with UV exposure and changing light conditions.  Yup, we found this to be pretty much amazing.  We were somewhat timid with the yellow-base lens but after experiencing the constantly adapting technology ZEAL has developed we really did find ourselves wearing them in all types of conditions and even after the sun had set.
Durability:
We have had our chances to test many sunglasses over the years, some for style, some for function. Style usually loses out to durability issues over time.  The DECOY is truly made for both in our minds.   They have been dropped, tossed, left in bags, on the sand, even worn while blazing a new trail through brush and are still holding strong as the day we pulled them out of the box.  Granted we do opt to use the travel case and soft pouch ZEAL provided to keep the glasses in the best condition possible, nothing is indestructible.  The sturdy Z-Resin frames in our opinion should last their owner through may years of use and abuse.
Value:
Good sunglasses are never cheap, great sunglasses are usually ridiculous.  Coming in at $219.00 we see these shades as pretty good value to any outdoor enthusiast.  ZEAL is based in Boulder, CO and cares about the environment and  their community, knowing that makes spending the money a little easier too.  We only get two eyes and they are pretty darn important, don't be afraid to take good care of them.
Buy Now: $219 or to learn more, go to: ZealOptics.com
ZEAL Decoy Sunglasses - Style Review
If you are active and love the great outdoors these are truly amazing sunglasses. The price may not seem budget friendly but when you can wear them from sunrise to sundown without changing a thing they may become your favorite accessory.
THE GOOD:
Comfort
Auto Lens Technology 
Durable