Game improvement golf clubs carry with them a certain stigma. You don't love to admit that you need them or want them, but the truth is that just about every golfer in existence should be playing with them. Now, that doesn't stop amateurs from buying tour blades with maximum control and minimal forgiveness due to ego, but the smarter folks play the clubs that help them play the best golf that they can. After all, golf is most fun when your shots actually do what you want them to do.
For anybody shooting in the 90 – 120+ range, a forgiving club is what you want in order to become consistent and hone the mechanics. With the latest Wilson Staff D200 series of clubs, the average golfer stands to improve their game significantly. This set is making waves in 2015, and also making Hot Lists all over the place. In fact each club in the series won a medal this year with Golf Digest.
Recently we spent good quality hands-on time with the Wilson Staff D200 family of golf clubs. Here's what we discovered…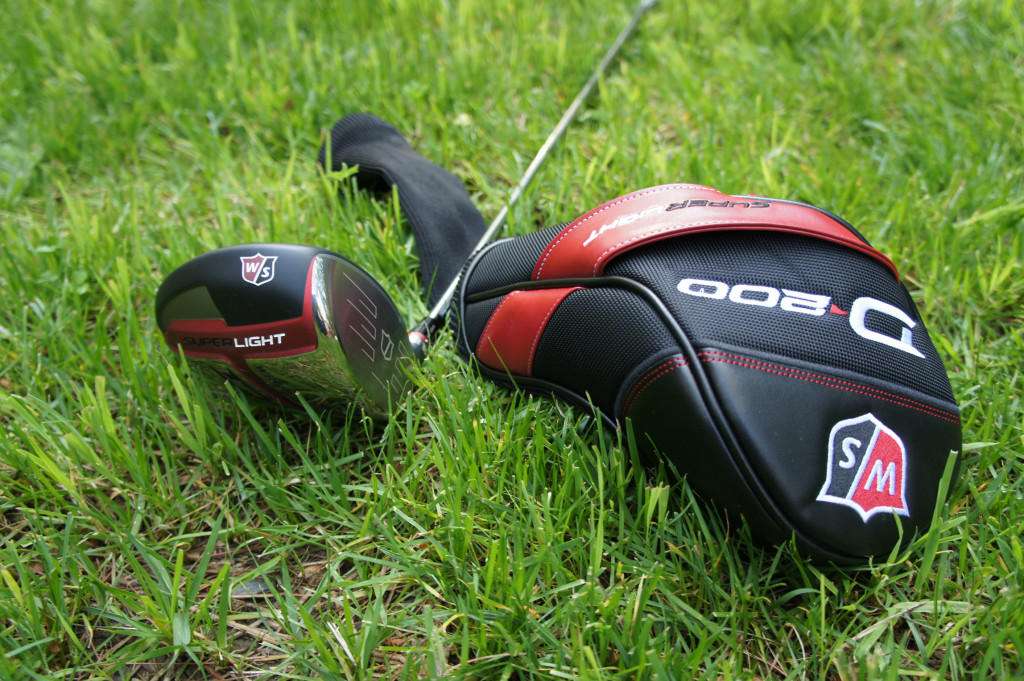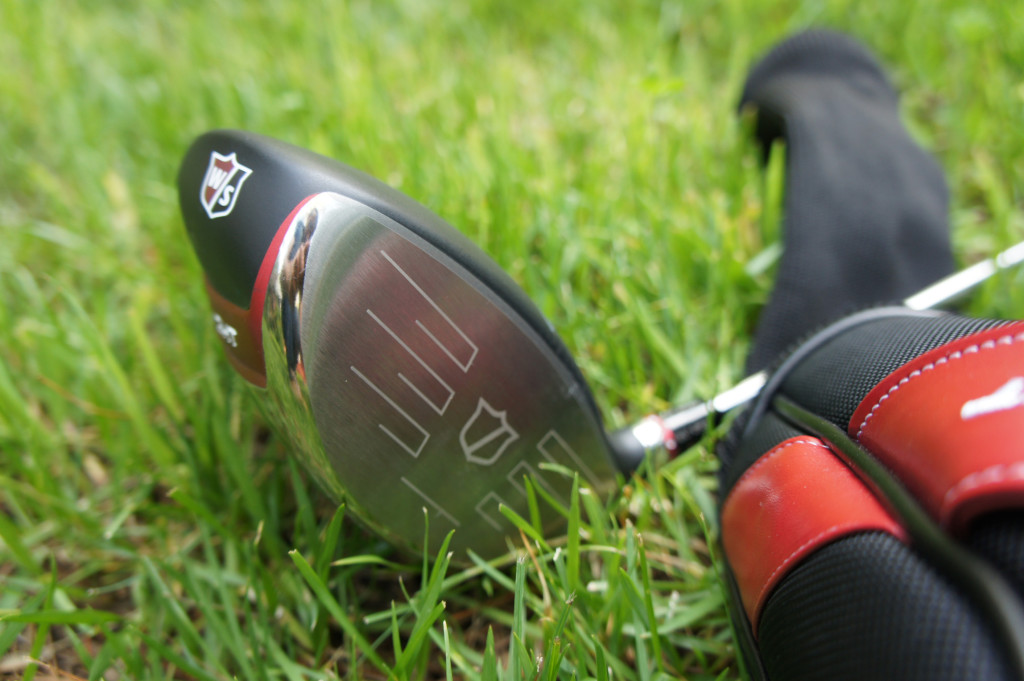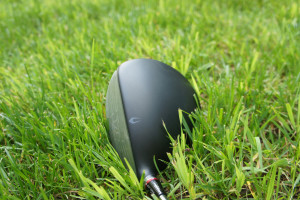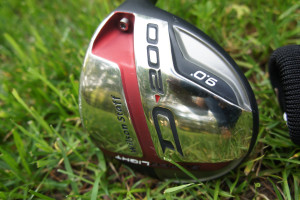 Kicking things off is the D200 driver. It combines an extremely light club weight with an adjustable hosel to allow for loft and draw tweaks. This club has very good feel and excellent feedback to help you improve your game by understanding when you go wrong.
On solid contact, the driver sounds fantastic and feels buttery smooth. Shots are long and seem to favor a left to right straight-fade on nearly any swing. On poor contact, the driver sounds like a tin can and might sting your hands a bit. The ball will still fly plenty far on a miss-hit (which is nice) but the feedback is important.
The club weight can be a little strange at first. It really is very light. It's hard to complain about that fact though, and really you don't notice it after a dozen swings or so. What it allows for is a greater focus on your mechanics rather than emphasis on smashing the ball. With a lighter club, you're freed up to worry about more important things like your form.
Ultimately this was the least interesting part of the D200 family, but a very solid performer nonetheless – even taking home a 2015 Golf Digest Gold Medal despite being the least expensive club on the list.
KEY FEATURES:
Chemically Etched Crown
Reactive Face Technology
Adjustable Hosel
Right-Light Technology 
SPECS:
Lie: 58.0 – 60.0
Volume: 460cc
Length: 46″
Lofts: 9.0°, 10.5° and 13.0° 
TESTED:
Loft: 9.0
Dexterity: Right
Flex: Regular
Grip: Golf Pride Tour 25
Buy Now: $299 or to learn more, go to Wilson.com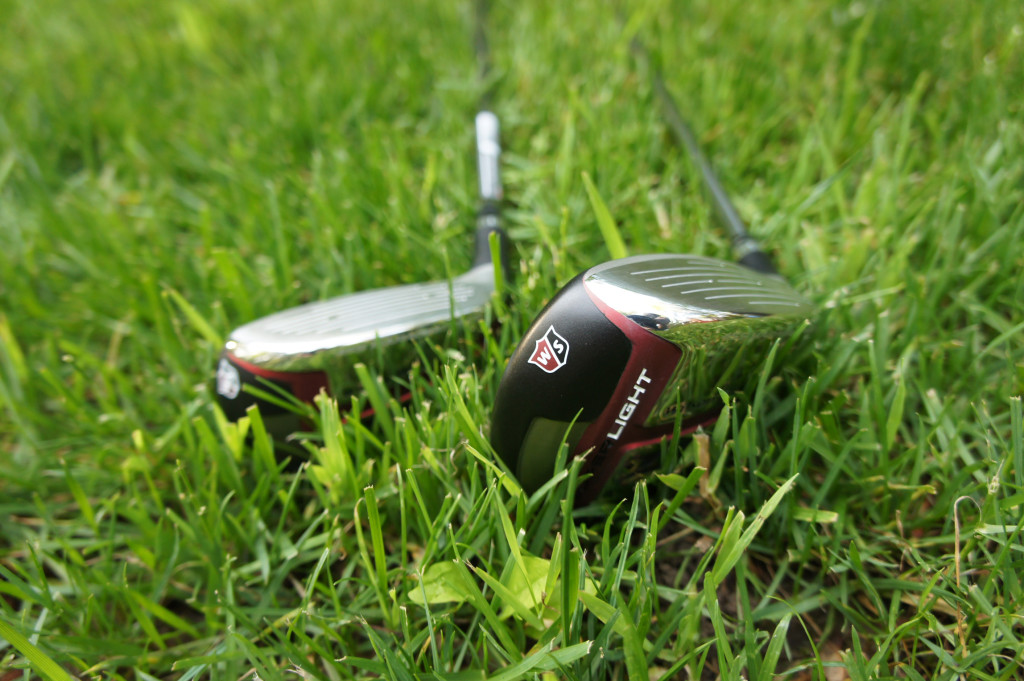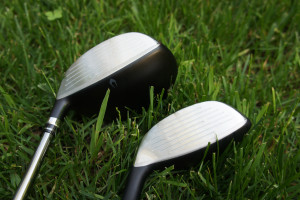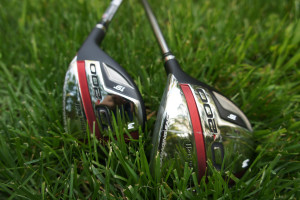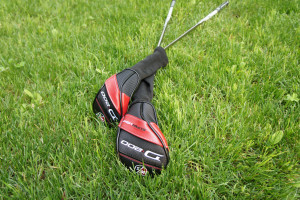 Hybrids have been around a long time now and woods, well they've basically always been. With the explosive growth in the hybrid market, some have forgotten all about woods, but they are an excellent utility and supplement hybrids often.
The D200 wood we tested is the 3-wood; they also offer a 5-wood and a 7-wood. Shooting with the 3-wood was a joy. Shots were consistently high and soft making it great for long par 3's. The large thin face allows for explosive ball speed even on miss-hits and from a variety of lies. The club has a focus on being light weight just like the driver and promotes a swing which requires less effort.
The hybrid tested was a 3-hybrid (also offered in 2-7 hybrids). I'm historically bad with hybrids while I've seen others play brilliantly with them. The Wilson D200 hybrid helped change that. The level of forgiveness in the club is outstanding, and the thin face shines again here. Something about hybrids makes me hit off center more frequently, but the D200 didn't seem to mind. Most shots flew high and far, even on poor contact. That's basically the definition of a game improvement club.
KEY FEATURES:
Increased face area in head and toe
455 Maraging Stainless Steel Face
Right-Light Technology 
TESTED:
Wood Loft: 15.0
Hybrid Loft: 19.0
Dexterity: Right
Flex: Regular
Buy Now: $169 – $199 or to learn more, go to Wilson.com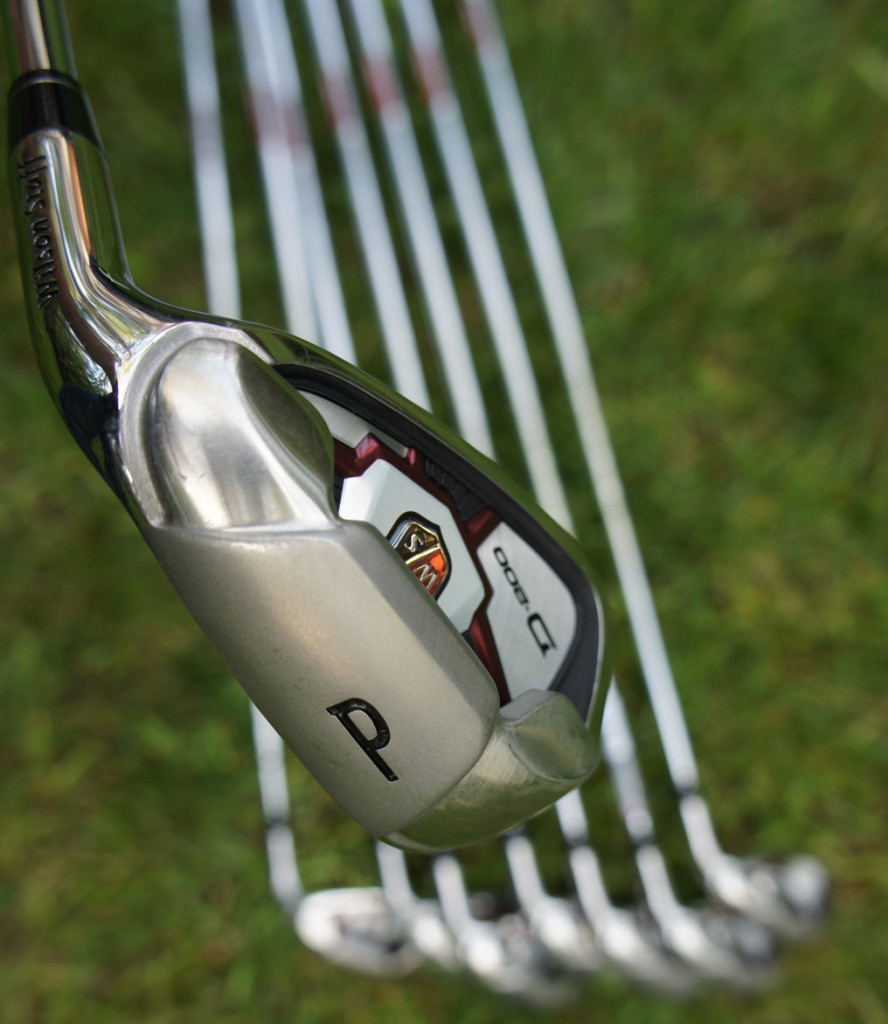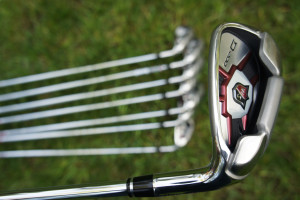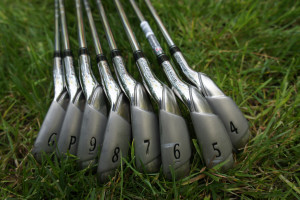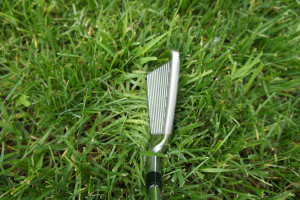 Last but certainly not least are the D200 Irons. Taking home a 2015 Golf Digest Gold Medal, these max-improvement golf clubs are the best part of the lineup in my opinion.
Everything about these irons is designed to help the average golfer play better and hit the ball farther. Weights on the toe and heel make the entire face an effective sweet spot. The speed sole tech, which places a thin segue between the face of the club and the sole, promotes absolutely monstrous distance. Seriously, you need to see the distance on these clubs with your own eyes.  The massive club head (and they are pretty gigantic) catapults the ball forward, even on off-center hits.
There is a big focus on distance over accuracy with this line of clubs, but don't let that fool you. Accuracy is a relative measure in golf because it's all about you and your form, less about the club. If you're good enough to adjust the club head angle to shape your shot in specific scenarios, this club is not for you. The head is too big and forgiving for that. Instead you'd need a tour blade, but you would know that already if you were at that level. If you're more concerned with making good contact and the ball going where you're aiming, it's hard to do a lot better than these clubs, especially at this price!
The feel of the clubs is also great. On solid hits it is like hitting the sweet spot on a baseball bat, so satisfying and pleasant. On mishits, you again get that important feedback like with the driver, only this time it's more sting and less bad sound. Again, game improvement, you should know when you've been bad.
Being a middling golfer myself, these clubs have become my regular set. They help me shoot my best, even when I'm not at my best.
KEY FEATURES:
Speed Sole Technology
Weight Pods in perimeter
Right-Light Technology 
SPECS:
Shaft: True Temper SL 85
Launch / Spin Angle: Mid
Grip: Wilson Staff Trou Traction 
TESTED:
4 – GW
HAND: Right
FLEX: Regular 
Buy Now: $599 or to learn more, go to Wilson.com
The Wilson D200 line is an amazing value offering performance which generally exceeds club sets that are much more expensive. They'll help you get better and at the same time, make your round more enjoyable. Golf is always more fun when your ball goes far and where you intended it to go. A new Busted Wallet favorite for us amateurs on staff.
Wilson Staff D200 Family - Range Review
Despite a good but lackluster driver, the D200 line of clubs offer stupendous value for the game improving performance they provide. The irons in particular are excellent.
PROS
Excellent Feel
Huge Iron Distance
Easy to hit Woods and Hybrids
CONS
Ho-hum Driver
No Lob wedge option
Miss-hits can sting