Listen up! Whether you know it or not Valentine's Day is one of the most important gift giving holidays of the year. Though it is usually reserved for lackluster gifts like chocolates, flowers and dining out we're here to change that. It's time you stepped up your game and started giving the ones you love something that they'll actually enjoy.
Below you'll find exiting gift ideas for just about anyone. From Tech to Food, we've curated a list of gifts that anyone would be happy to receive. Well… what are you waiting for? Commence scrolling!
– Tech Lover –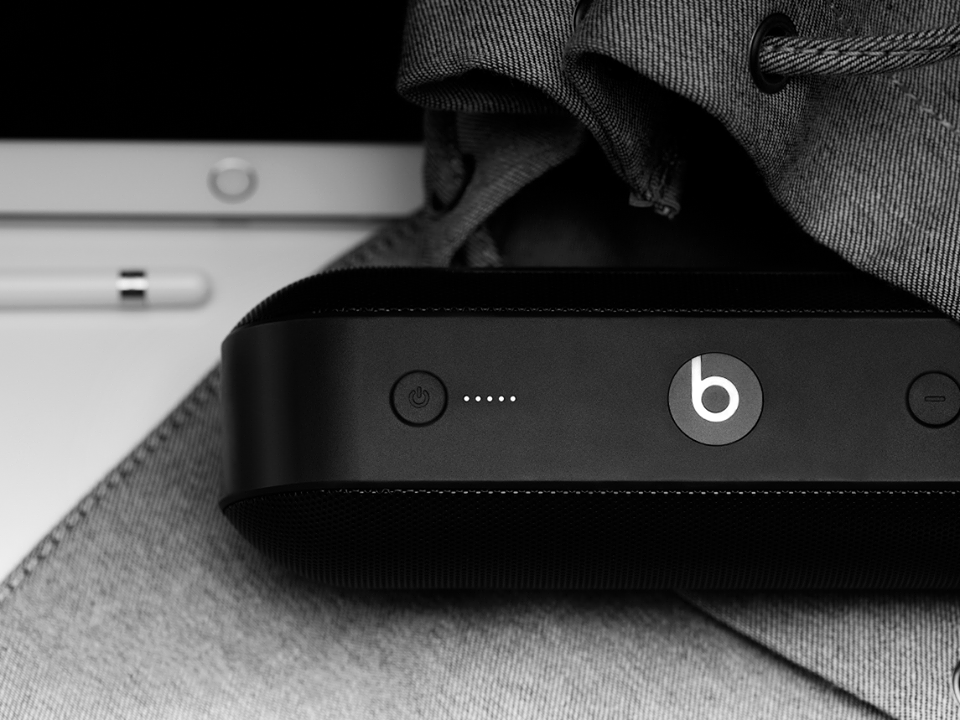 Boomin' audio in a small package, the Pill+ is the newest Beats by Dre innovation. This sleek little bluetooth speaker delivers deep bass and an impressive range of acoustics. With a 12 hour battery life this is the perfect portable audio solution for music fiends on-the-go. The Pill+ has quickly become our go-to device for tailgating.
Buy Now: $229.95 or to learn more, go to: BeatsByDre.com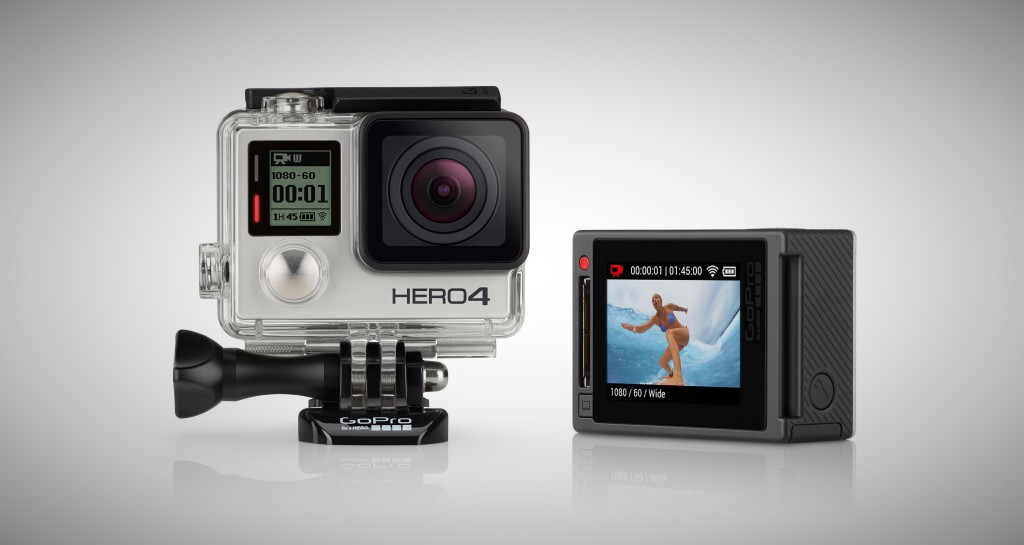 Shooting glorious 4K footage is what this camera was made for! GoPro is the gold standard for shooting hi-def action footage and the HERO4 Silver is one of the brand's top-tier options for adventure seekers looking to capture every moment. This little camera is super versatile and with the integrated touch-display operation has never been easier. We've had our HERO4 Silver at the office for a couple weeks now and love it. On our next ski trip this little guy will be the #1 piece of tech we pack.
Pro Tip: Give this gift to your valentine with the record button ON and catch the look on his/her face when they realize how awesome you are for getting them a GoPro!
Buy Now: $399.99 or to learn more, go to: GoPro.com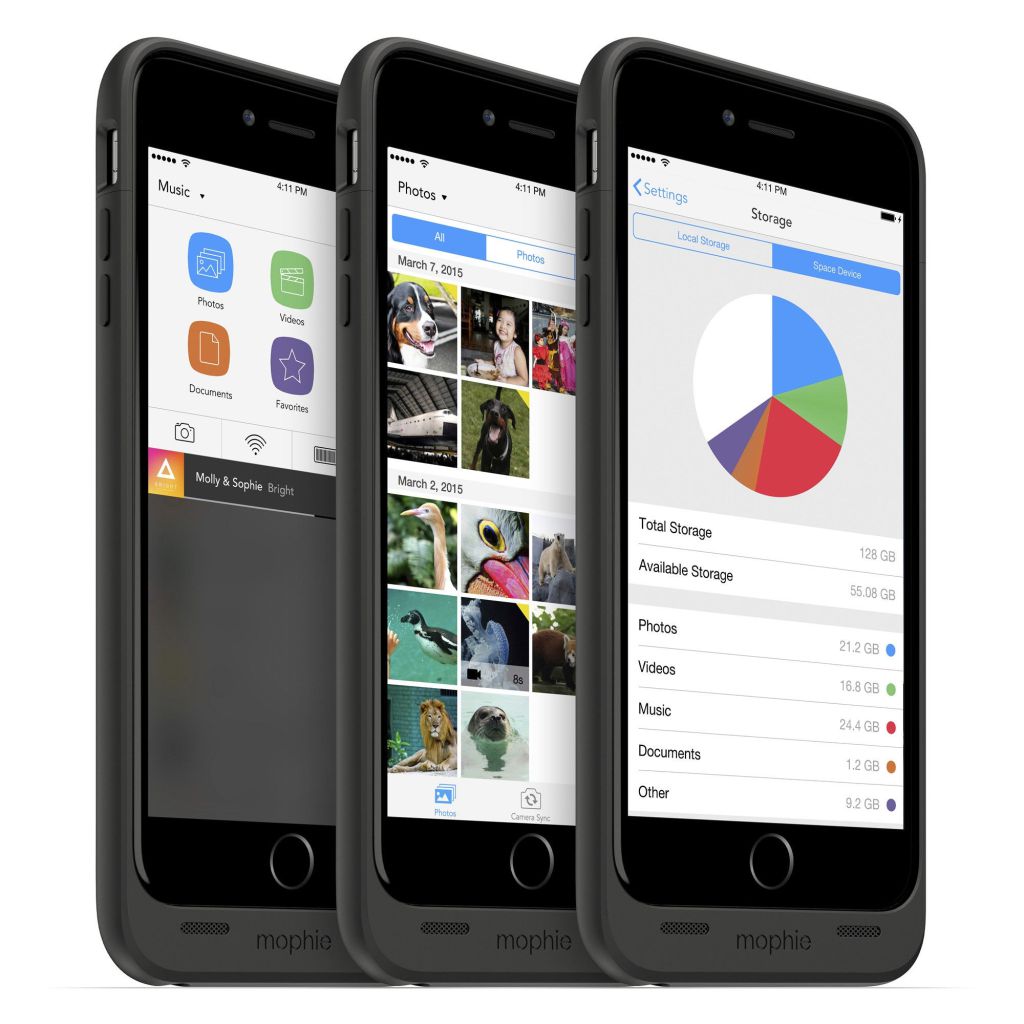 There's nothing worse than when your phone is on its final sliver of battery life. Typically no one has a charger with them or if you do, it is the most inconvenient set up to try to charge your phone let alone if you even have the time. We've all been there, and it always seems to happen at the worst moment possible. This is where the Mophie Space Pack comes in handy.
The Mophie Space Pack is great for power users on the GO. If you are always using your phone while running to search for that outlet before your battery dies, then you need to get one of these. With the flip of a switch, your battery is charging up to 100%. Then to top it off, you have additional storage space to keep those videos and photos safe without bogging down your phones storage.
Buy Now: $149.95 or visit Mophie.com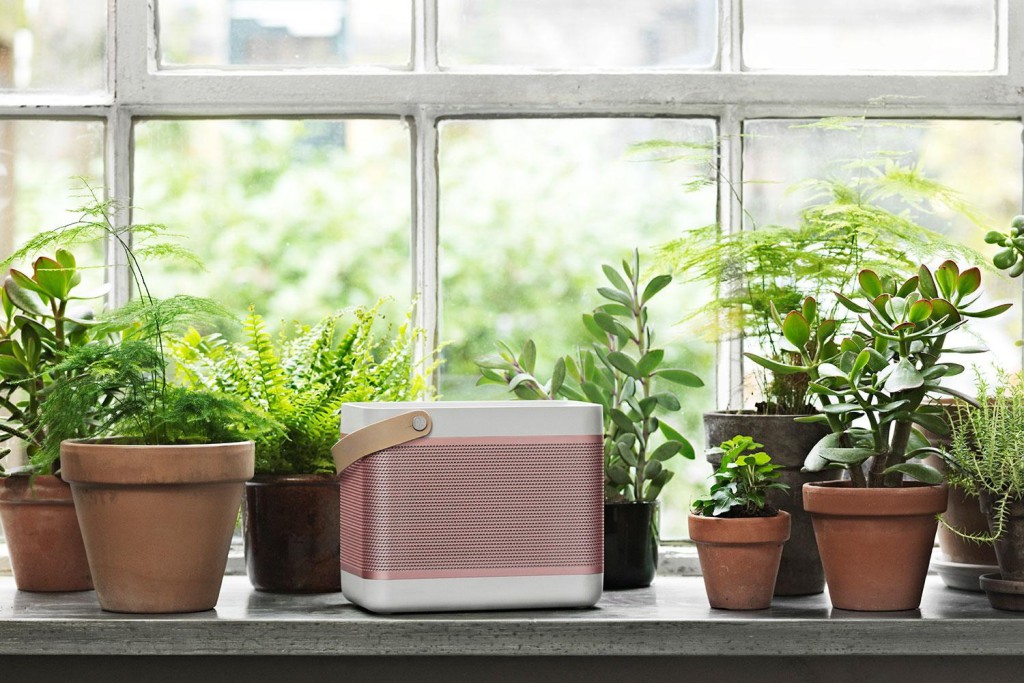 Available in four unique colorways, the BeoLit15 from B&O PLAY is the most stylish bluetooth speaker we've ever tested. Everything from the 360 speaker grill to the grain leather accents and the minimalist design makes this a speaker that will fit in nicely with any contemporary home or office.
Beyond its good looks, the BeoLit15 also produces quality acoustics. We were really impressed with the overall balance in sound that this unit is capable of. Without any adjustments, right out of the box, the BeoLit15 streams beautiful sound.
Setup is easy too! We were up and streaming Spotify tunes in less than 3 minutes.
If you're looking for luxury tech my friends, we've found it. The BeoLit15 scores high marks in every category.
Buy Now: $599 or to learn more, go to: BeoPlay.com
The brainchild of John McGuire and a small team of engineers at Active Mind Technology, Inc. Game Golf (an Indiegogo start-up!) is a small wearable device that allows golfers of all handicaps to accurately track rounds of golf quickly and effectively – capturing stats, trends and information like club distance, putts per round, handicap, GIR%, driving accuracy and more. Recently the brand launched Game Golf LIVE allows you to capture your stats in real-time, while you play, on your iOS or Android phone.
Game Golf Live is one of the easiest ways to track your game and find your weaknesses and strengths on the course. Best of all it's actually really easy to use too! And don't worry about breaking the rules… Game Golf Live is fully permitted under the USGA and R&A Rules of Golf for tournament play and establishing handicaps if used without connecting to the App.
If your valentine wants to lower their handicap this season this my friends is one piece of tech that will truly help them achieve their goal.
Buy Now: $299 or to learn more, go to: GameGolf.com
Is your Valentine the one who's constantly losing their keys, purse or iPhone? It can be one of the most frustrating things in the world! With Tile you'll never have to deal with that again. Best of all Tile works in reverse too. If you happen to lose your phone a double click of the Tile and your phone will begin ringing. With Tile you'll never have to be late again because you couldn't find your keys or phone. Welcome to the future… this is genius!
Buy Now: $25 or to learn more, go to: TileApp.com
– Snow Lover –
Dragon Alliance X1 Snow Goggles with Transitions
Designed in partnership with Transitions to automatically respond to changing sunlight and weather conditions the new X1 from Dragon Alliance is a snow goggle that we didn't even know that we needed until they engineered it. For years brands have been developing "quick-change" lenses that can be swapped on-the-fly for changing light conditions. From our experience swapping out lenses is never 'quick' and more importantly lenses can be really expensive!
The X1's self adjusting tint is truly impressive. You can ride all day, into the night and never think once about your lens. If your valentine is a skiier or boarder these goggles are what they need, even if they don't know it yet.
Buy Now: $269.99 or to learn more, go to: DragonAlliance.com
The North Face Thermoball Jacket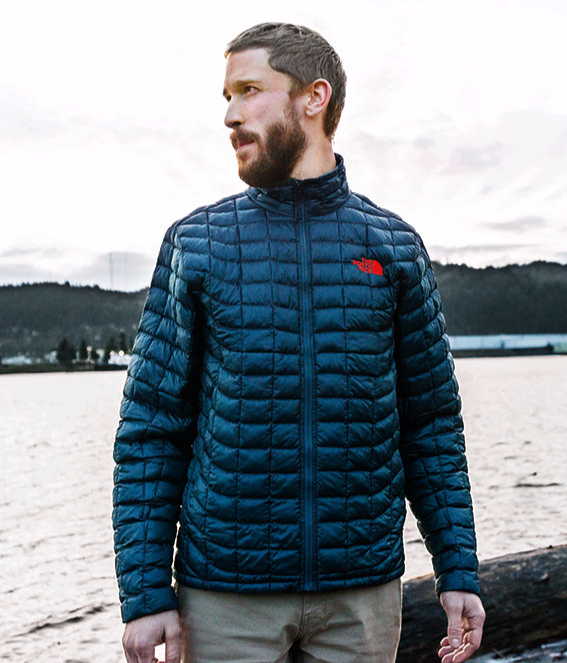 As the song goes, baby it's cold outside. However, it's always a bummer when it's chilly out and you have to bundle up in a thick, bulky coat to stay warm. You feel like the Stay Puft Marshmallow Man from Ghostbusters. Well let us introduce you to The NorthFace's Thermoball Jacket. Besides the cool name, the Thermoball is ultralight while providing amazing warmth. The Thermoball insulation traps hot air for reduced heat loss and increased coziness. And since it's not made of bulky material, it can easily be packed while you travel. Not only is the Thermoball warm, it is stylish. It has an active fit and comes in a slew of color combinations.
Staying warm this valentine's day is a must. Short of snuggling by the fire, the Thermoball Jacket is really the next best thing.
Buy Now: $199 or to learn more, go to: TheNorthFace.com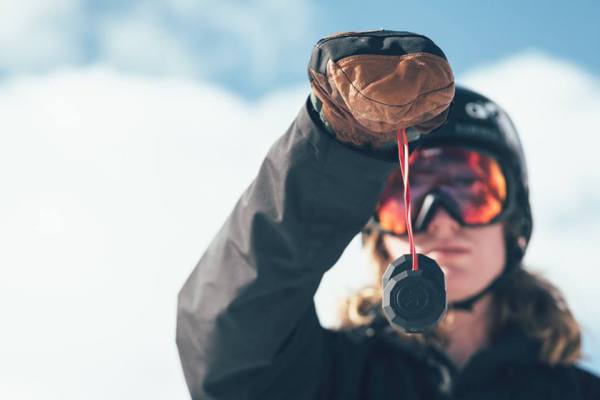 The wireless, bluetooth, and easy to use functions make these headphones a must-have for winter adventures. With the added bonus of the built-in mic, you can easily take, or ignore, a call with the press of the right ear piece. Even better, you can operate everything from volume, to music, to voice activation and calling all with the press of the right and left ear pieces. These high tech, awesome sounding headphones do not disappoint.
Bottom Line, these are a fantastic! The price is high in relevance to other bluetooth wireless headsets, but they have a lot to offer. Just the fact that everything can be done hands-free and your phone is safely in your jacket is worth it alone. Add in the superior audio quality and a built in mic and we have the "it" device for hitting the slopes.
Buy Now: $129.95 or to learn more, visit: OutdoorTechnology.com
– Vices –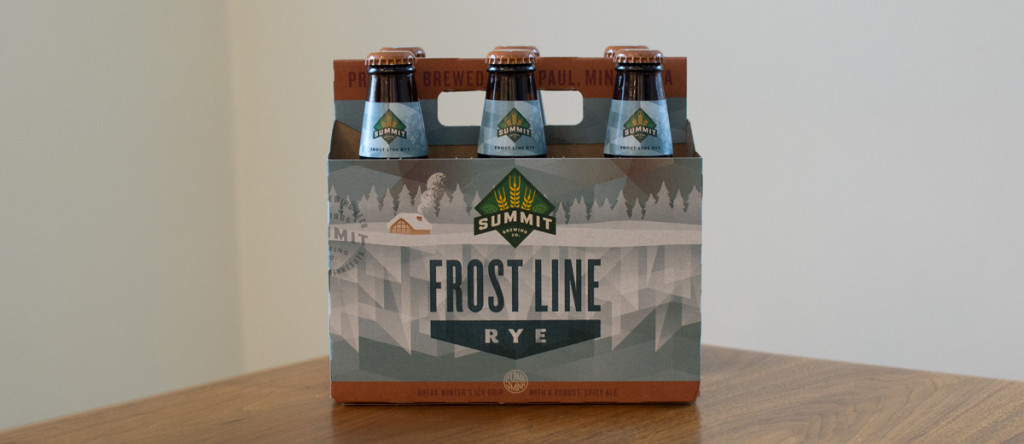 The thing that we noticed first upon pouring is the super strong caramel copper roasted rye & malt smell that hits you like a punch to the face. IT is a glorious smell that you'll find yourself taking in deeply before each taste. Maybe the name rubbed off on us, but it reminds you of the snow melting when the temperature peaks above freezing.
The carbonation is medium and it has a nice body to it and the ale has a distinguished dark amber/light brown hue.
As impressed as we were with the smell, we were equally pleased with the taste. The taste is quite malty with a bit of a pepper-y taste. This beer was much hoppier than we had expected and was a welcomed taste. The hopes were still medium and of the highly citrus flavor and left a clean taste in the mouth.
The Frost Line Rye finished well with an even match of rye, malt and hops and even left a dark chocolate/cocoa-y taste on it's way out.
For more information see the SummitBrewing.com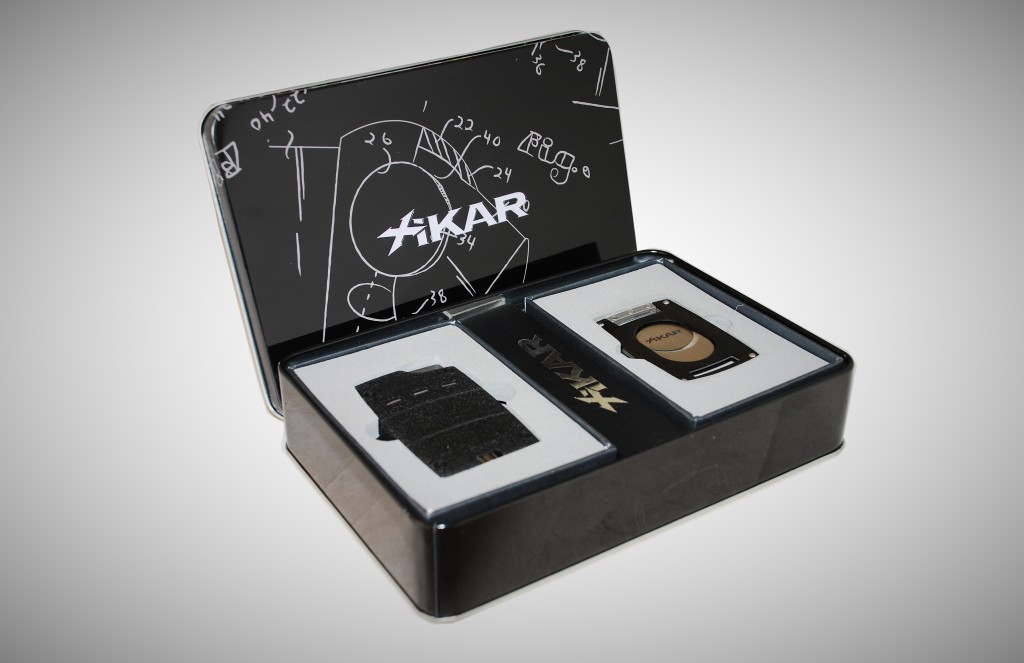 For years now Xikar has been our go-to brand for cigar accessories. They represent the pinnacle of quality and craftsmanship, and their freshly redesigned Ultra Combo lighter + cutter kit is a shining example of the unique and innovative products they produce. The Ultra Combo kit features a single jet butane lighter and a thin profile guillotine cutter. Separate they are both very nice products, but together they are the next best thing to PB&J.
Magnetically charged the cutter and lighter actually lock together as one. When you're ready to use one or the other just pull them apart. This is an incredibly smart idea, because when do you need to light your stogie and you don't need a cutter? Having both together is very smart.
Buy Now: $99 or to learn more, go to: Xikar.com
Tommy Bahama Overnight Cigar Case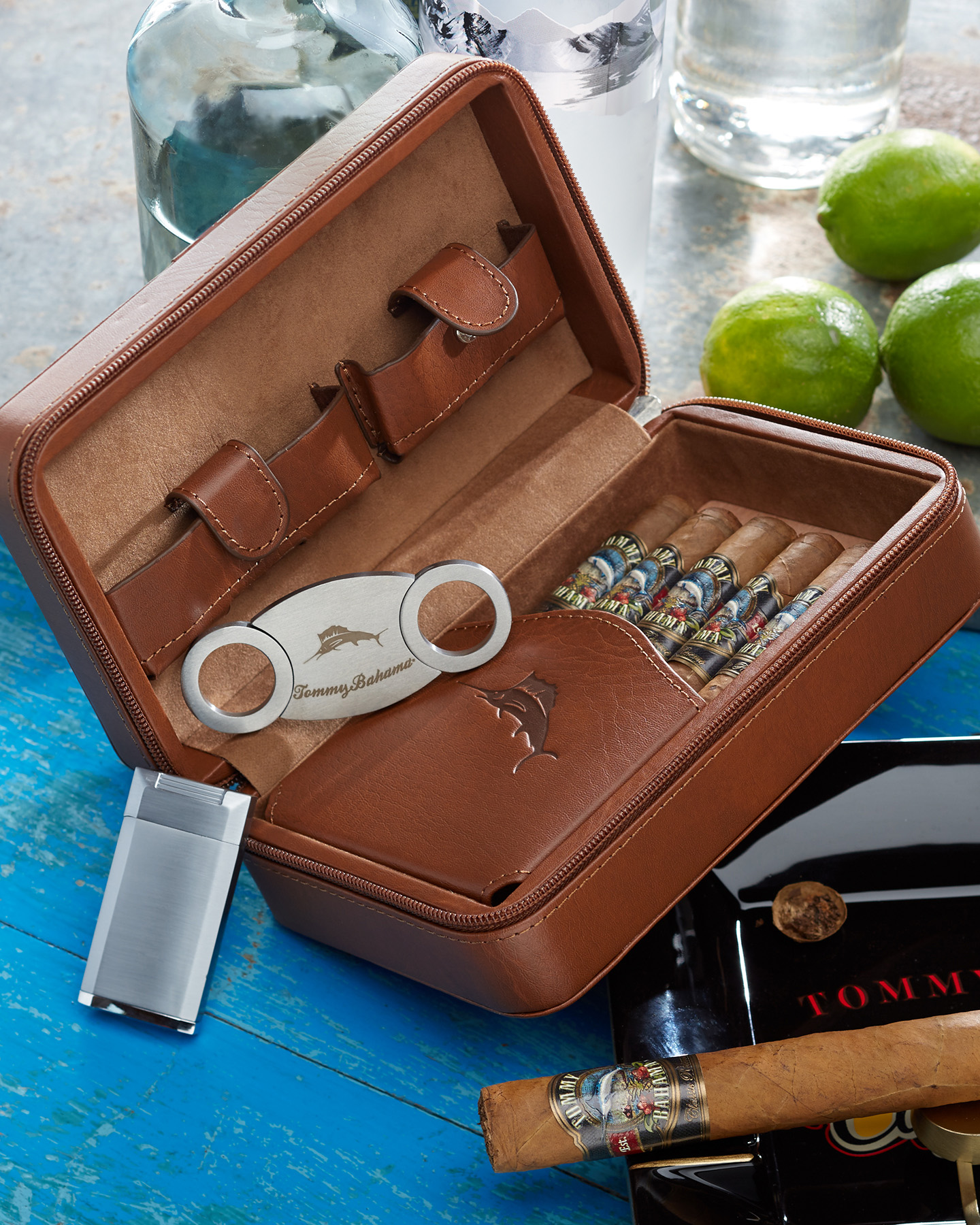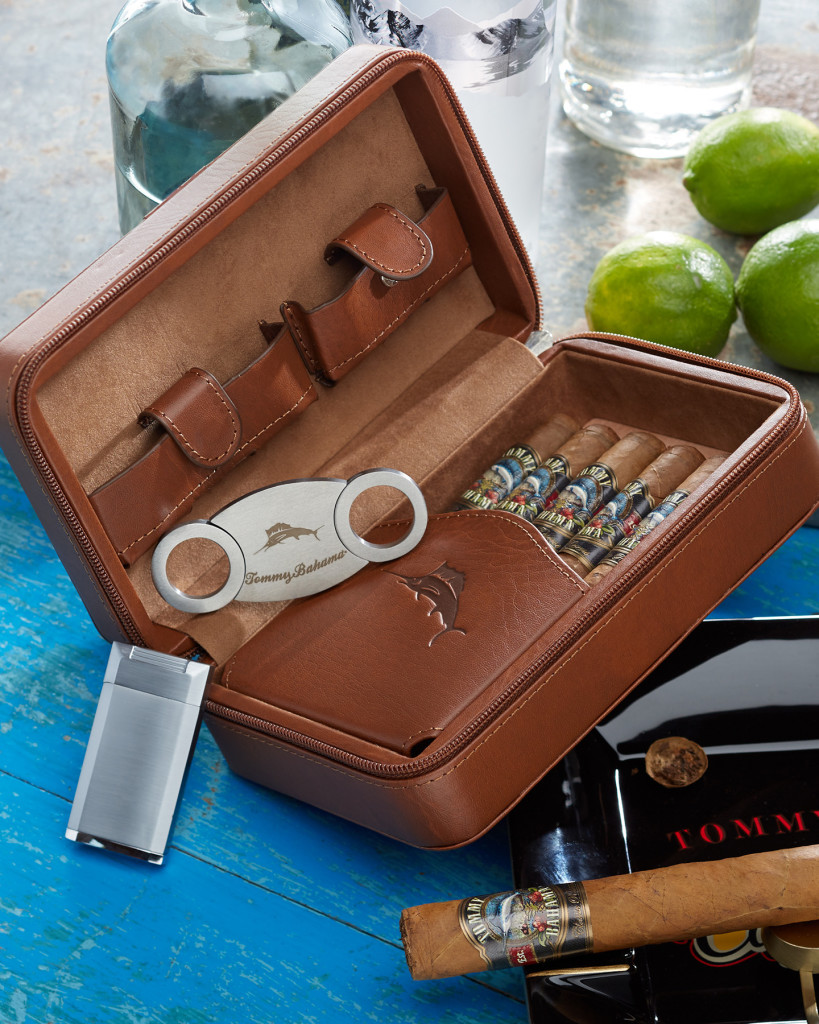 A true cigar lover never leaves home with out a stogie or two in-tow, but the options for safety getting your sticks from point A to point B are limited. That's where Tommy Bahama steps-in with their new Overnight Cigar Case, which is outfitted with enough space for 5 cigars and comes with a lighter and cutter.
Key Features:
An interior leather sleeve
Debossed with the Tommy Bahama contrast sailfish
Secures up to five cigars with ease
Single jet flame lighter with a built-in punch
Stainless-steel guillotine cutter
Zipper closure keeps everything secure
Everything about this cigar case feels premium. The build quality is excellent, the leather is soft and best of all the case actually protects your cigars. This is great gift for any cigar aficionado.
Buy Now: $128 to learn more: TommyBahama.com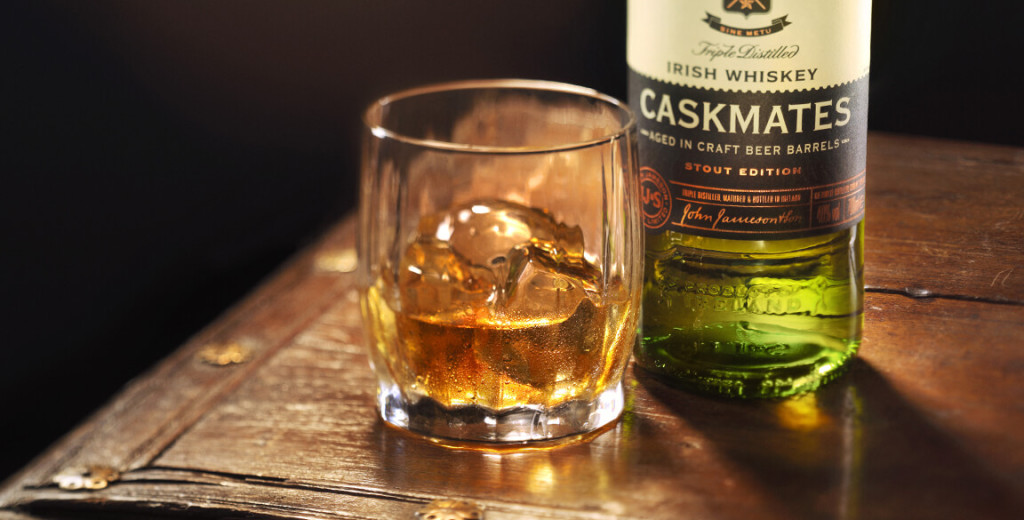 We were really impressed with Jameson's "Stout Edition" Caskmates. Our tasting panel found it to be overwhelmingly smooth, delivering satisfyingly sweet overtones, light body and a medium amount of heat.
On the nose we enjoyed notes of wood, citrus and smoke as well as caramel and honey. I don't know exactly what we had expected, but the sniff test left us a little underwhelmed. To most of our tasting panel, this was just another Jameson Whiskey – nothing out of the ordinary. Don't get me wrong, that is by no means a bad thing, I guess we were just expecting more beer/stout/hop notes on the nose, but alas nothing really stood out that we don't normally expect from traditional Jameson Irish Whiskey.
When tasted neat, Caskmates is surprisingly welcoming. Not too bold and nothing close to delicate, the balance of this whiskey is really nice. While drinking it neat we didn't experience much of the stout barrel aging on the palate. It was only when we added ice to the whiskey that we really noticed the subtle complexities of this spirit.
On the rocks is by far the best way to enjoy Caskmates. When you add some ice or even whiskey stones the whiskey transforms. On ice the whiskey opens up and allows the stout and hop flavors to release.
Overall, we would highly recommend Caskmates to any Irish whiskey fan. It is not as abrasive as traditional Jameson and proved to be a smooth relaxing whiskey to sip.
Buy Now: $29.99 or to learn more, go to: JamesonWhiskey.com
– Food Lover –
Omaha Steaks – Romantic Dinner In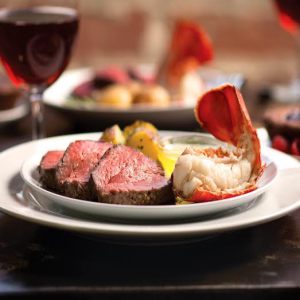 The old saying is oh so true…. "A way to a man's heart is through is stomach."
If your man is a carnivore, this meat + meat + potatoes meal with desert from Omaha Steaks is where its at!
We're talking about a main course of Chateaubriand, Main Lobster Tail, Flame-Roasted Baby Gold Potatoes and Chocolate Cupcakes for dessert.
Recently we had an opportunity to cook this meal ourselves and it is fantastic. The portions might look a little small at first glace, but let us assure you it's more than enough for a romantic dinner. And best of all – it is simply to prepare.
Buy Now: $84.99 or to learn more go to: OmahaSteaks.com
If you love to cook or would love to learn how to cook something more than spaghetti, Blue Apron is a fun and delicious gift idea. Here's how it works! Blue Apron's team creates amazing recipes at their home base using top grade, seasonal ingredients. You log in to their website to let them know your preferences including your dietary needs, any delivery scheduling notes, and if you want meals for 2 people or a family of 4. Blue Apron perfectly packs together all of the ingredients in refrigerated boxes and delivers it right to your door. We're talking down to the per portion of required spices for the recipe. No last minute dash to the grocery store when you order with Blue Apron! The fun part is that along with all the ingredients, are easy to follow recipe cards so that just about anyone can pull off a gourmet meal.
To prove it, Blue Apron delivered a box of 3 ready to prepare meals to our door. Inside were three meals for two that we never thought in a million years we'd be making at home: Pork Meatballs in Butter Lettuce Cups with soy dipping sauce & sticky rice, Jamaican Jerk Chicken & Maduros with stewed collard greens & charred lime, and Salmon Pastrami on Rye with red cabbage & green apple slaw. What?! We were a bit intimidated but the meticulously portioned & labeled ingredients and the recipe cards made it actually enjoyable and easy. And of course, the end results were delicious!
Get started for only $59.94 or to learn more, go to: BlueApron.com
– DIY Lover –
Craftsman 40-Piece Extreme Grip Mechanics Tool Set
Every DIY freak needs some tools. This is the perfect tool set for around the house or to keep in your car. The 3/8-Inch drive set includes a family of tools designed to fit both inch and metric fasteners, even when rounded. The sturdy case with rubberized base and handle make it handy in any work environment. Diamond coated tips reduce cam-out slippage on fasteners and allow for removal of stripped screws. The sockets have serrated jaws and provide up to 14x more gripping power on rounded fasteners (compared to Craftsman 43005). Locking cam on box end provides positive gripping that holds multiple fastener sizes in place. The bit driver has true, one-handed operation versus a magnetic tip screwdriver. Magnetic collar gives 143x more gripping power vs. a standard bit driver. Three position ratcheting mechanism provides smooth operation. Seriously… this tool set ready for some projects.
Buy Now: $99 or to learn more, go to: Craftsman.com
– Style Lover –
For Her: Timex Originals Sparkle White Leather
Embellished with crystals from Swarovski this timepiece is eye catching and affordable. This Timex modern original is understated yet flashy at the same time. Whether your valentine likes the pop of the white/gold combo or the more subdued black on black colorway this timepiece is a good choice for style conscious ladies.
Buy Now: $56 – $60 or to learn more, go to Timex.com
For Him: Timex Waterbury Chronograph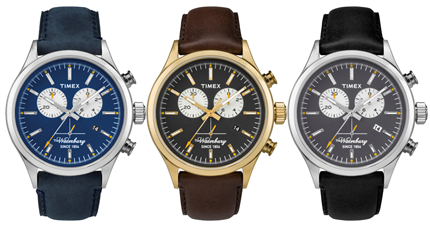 Available in several distinct leather/bezel combinations, the Timex Waterbury Chronograph is a classic timepiece that is well suited for dressy occasions. Maybe even a v-day date night!
If you're in search of a distinguished gift on a budget this Valentine's Day you can't find a much better value in the style department than the Waterbury Chrono.
Buy Now: $96 – $100 or to learn more, go to: Timex.com