"Hear everything, Defeat everyone." Noobs be warned, these are not the cheap headphones you are looking for. The Turtle Beach Elite Pro 2 + SuperAmp are 100% designed with e-sport gamer in mind. The Elite Pro 2 are for the most intense battles, the ones where everything is on the line. Turtle Beach knows we want extreme sessions of gameplay, where we need to hear every footstep behind us while canceling outside noise. Sorry to all girlfriends or boyfriends, for those wearing these will become fully immersed.  So why wouldn't we be stoked to give them a trial run?  Turtle Beach believes the better you hear, the better you play. The right headphones can make it happen. Gamers striving for that platinum level, let us here at Busted wallet know that you are ready for the big leagues level by checking out our review for the Elite Pro 2 + SuperAmp.
Key Features
Xbox One and Windows 10 – 3.5mm or USB Devices
Super Amp
Bluetooth Connectivity
ProSpecs Glasses Relief System
50mm Nanoclear speakers with Neodymium magnets
Unidirectional Gaming Microphone With Truspeak Technology
Steel Hybrid Headband
Aerofit Cushion- Over-Ear, Athletic Fabric, & Cooling Gel-Infused Memory Foam
Turtle Beach Elite Pro 2 Headset – Review Breakdown
Design:
With elite performance, comfort, and control, the Turtle Beach Elite Pro 2 + SuperAmp is one of the best gaming headsets available.  Either black for the PS4 version, or white for the Xbox One version (which we tested), they both look incredibly sleek and stylish. Both have a sturdy steel headband with plush ear cups, removable speaker plates and plenty of notches to find that ideal fit. The headband is fitted a fabric cushion underneath, offering great quality without sacrificing comfort.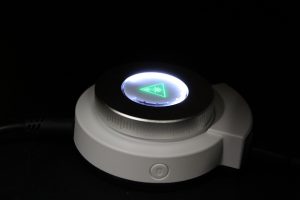 Being metal does become cumbersome compared to other types of headphones but it is easily forgotten after a couple of sessions of gameplay. The band also allows for enough twist and flex here to accommodate most head shapes and sizes. The earphones themselves are super comfortable, with soft leather cushioning your ear perfectly for extended gaming sessions.  You can wear outside without people knowing you are rocking a full-on gaming headset if that actually bothers you. If you wear glasses the earphones are soft enough to accommodate them for long periods of time.  The microphone is bendy to form exactly where you want it. Far enough to not consistently spit on while close enough to not have to shout. Wired. Need I say more. Even though the SuperAmp™  looks like a peddle for a guitar, it still has a few spiffy features.  Besides creating the most incredible sound it also turns red while muted, which is done by a switch embedded in the cord.  Then turns green or blue while the mic is in action. For those grinding days where wired might not fully be needed or wanted,  you can plug into the 3.5 mm headphone jack on the controller for mobility. I later used it for the "wireless feature" on the ps4, even though it was meant for the Xbox, and it still worked. Also on PC and my Android phone. The only downfall is the loss of the SuperAmp. Turtle Beach just gets gamers, through and through.
Acoustics:
The Elite Pro 2 + SuperAmp built it's legacy through collaboration with leading e-sports teams to ensure audio perfection for today's top players. Easily become fully immersed in the game by letting your hearing enhance your sight. Every little sound needs to be heard, especially against a backdrop of thousands of screaming fans but most of all Squad communication is crucial in esports. Matches are won and lost with a single command, and the Elite Pro 2 crystal clear noise-canceling microphone with TruSpeak™ Technology is there to ensure your voice is always heard. Thanks to the ability to hear and adjust the volume of your own voice to avoid unintentionally screaming at your teammates. That means it's easy to distinguish what is happening in an intense multiplayer match while also comprehending what your fellow teammates are saying.  The Elite Pro 2 custom-tuned 50mm Nanoclear™ over-ear speakers deliver an award-winning performance, combine that with the TruSpeak™ crystal clear team chat and the other team doesn't stand a chance.  Whatever you do, do not do what I did and I go straight for the full experience.  This huge mistake ruined any chance I had at enjoying them without the SuperAmp™.  Once you have acclimated yourself to the full sound, then connect to the Turtle Beach Audio Hub app on your iPhone or Android phone and unleash the full power of the SuperAmp™. Connected to the groundbreaking  SuperAmp™ via Bluetooth, this is the where the magic audio system comes in to give you the advantage to dominate. Personalize settings like Dynamic Chat Boost™ and EQ audio presets to get it where you want it. Make sure to utilize the exclusive Superhuman Hearing™ sound setting, you'll have the competitive advantage by being able to hear all the subtle yet game-changing sounds like enemy footsteps sneaking up on your six or even vehicles off in the distance approaching. It's vital information for that split-second, life-or-death decision, the one that elevates great gamers to legendary. But for me all this, this was a blessing and a curse.  I am not a fan of being forced to download another app to get the full experience.  Bass will never rattle your brain but does allow for some low tones to create a noticeable and pleasant thumping. Volume does not go to ear piercing levels but enough for some jamming to your favorite tunes.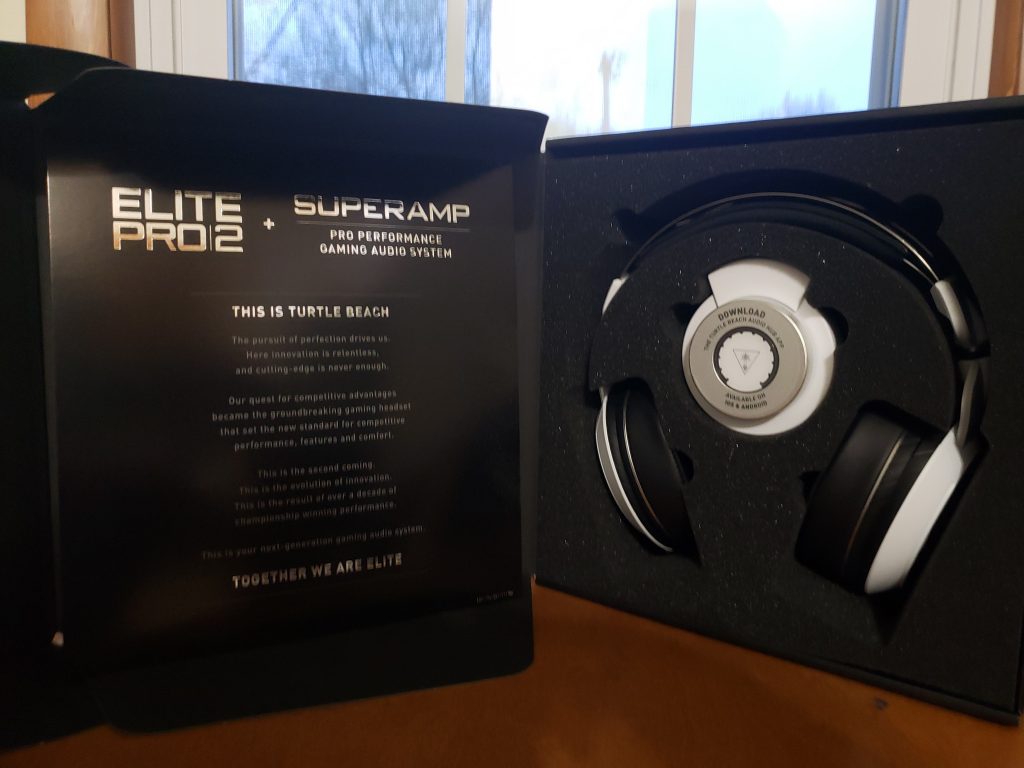 Comfort:
Elite Pro 2
has the exact kind of comfort that you want from a gaming headset. The patented Aerofit™ Ear Cushions deliver astounding comfort while keeping common noise isolated away from the user. An overwhelming amount of groundbreaking technologies combine for the best competitive gaming and comfort. Smooth athletic fabric combined with unique, cooling gel-infused memory foam keeps players comfortable. Separate internal and external leather sidewalls provide passive noise-isolation for blocking out the roar of the crowd while creating a deeper bass response for an amazing sound. It uses a soft, cooling gelatin material in its cushions to create a sensational grip around your ears. And it also holds securely in place without bouncing around, in case of spontaneous fits of rage. 
Turtle Beach
 headsets are also the best if you wear glasses.
Turtle Beach
ProSpecs™ glasses relief system is built into the
Elite Pro 2
earcups, creating a small channel in the ear cushion allowing gamers who wear glasses to finally play in comfort. Each earcup molds around your frame to ensure they do not press into your brain. At the same time, this recession maintains a seal to prevent sound from leaking in or out.  A sleek metal headband with a suspended pad and swappable magnetic memory foam ear cushions ensure unmatched comfort so you can focus on the game. Weight from the metal band did cause a little bit of an issue at the start but over time faded away.
Value: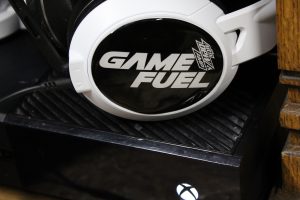 When gaming becomes life, you need the best.  As I have mentioned before, these are not meant for the casual weekend gamer.  Do not take that the wrong way, however.  Anyone would love to have these I am sure, but most do not want to pay the heavier price tag.  I understand.  So does Turtle Beach.  That's why they have an assortment of different headphones available.  Take the new Recon 70 for instances. A solid choice for the lower-level price point. You can not go wrong with those, but if you are really ready to set up to the pro leagues you need something that is extra. If you're looking for a pure gaming headset and want that edge in titles like Fortnite, Black Ops, or Apex Legends, then yes these are the pair of headphones you are looking for. The SuperAmp™ is absolutely brilliant, and easily the Elite Pro 2 key feature. However, if you're looking for a headset that brings great all-around sound, you can get better headphones for your money. But these are not meant for that. These are for gaming and I can not stress that enough. Sound wise they still hold there own but the volume level is a little lacking but makes up in clarity. It's the Bose of the gaming world. Sometimes shelling out the more is worth it and I believe wholeheartedly that these will take you to the next level in gaming. These are for the elite, says so in the name. The Elite Pro 2 are not cheap and if you're spending that kind of money you need to know exactly what you are getting. These are a superior headset for all things gaming.
Buy Now: $249.95 or to learn more, head over to: TurtleBeach.com
Turtle Beach Elite Pro 2 + SuperAmp - Tech Review
The Elite Pro 2 is honestly meant for just gaming. These are built by gamers for gamers, not for causal listening. If you want to become the a gaming legend, stop whining about the price and just buy them.
The Good
By Pros, for Pros
Unbelievable sound
Fits all connectivity
The Bad
Heavy, comparatively
Tuning through App