All season Tires may have just got one upped.  The TOYO CELSIUS is engineered for better snow and ice traction than typical all-season tires and longer tread life than winter tires.  Celsius is designed to deliver year-round versatility and convenience plus winter-weather safety in one.
Living in Michigan we get to experience all mother nature has to offer throughout the year, thanks to TOYO TIRES we should in for a smooth ride.  Today we will take a quick look at what CELSIUS is said to offer before we put them to the true test, a Michigan winter.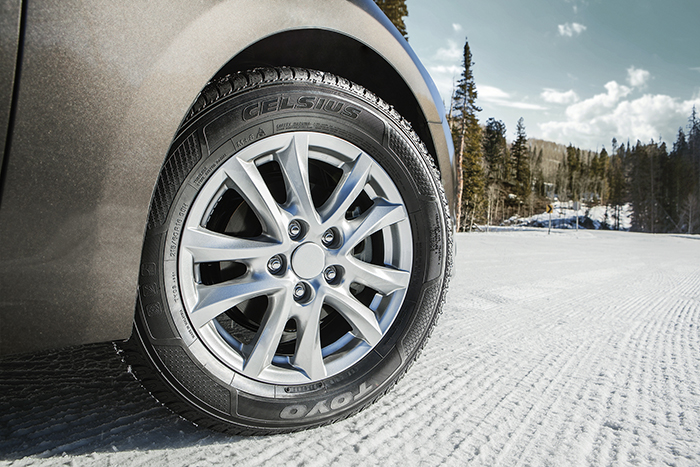 We are hoping this tire holds many of the benefits of a winter tire along with the ride comparable to a performance tire.  CELSIUS  stops up to 14 feet shorter on snow and eight feet shorter on ice than a typical all-season tire.  With a ride comfort rating of 4.5 (out of 5) and a quiet ride of 3.5, and a winter handling rating of 5.0, we are expecting big things.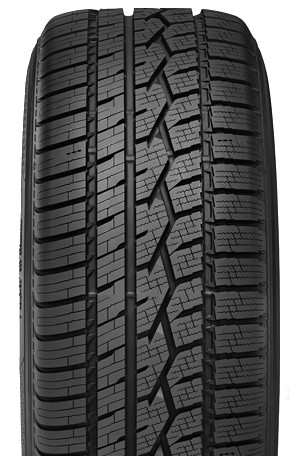 FEATURES AND BENEFITS:
Variable Sipe Density:
Inside Tread: Higher sipe density for excellent traction on ice and snow.
Outside Tread: Lower sipe density for traction on wet and dry roads.
Snow Claws:
Improves deep snow traction.
Increases block rigidity for better ice and wet traction.
Slush Grooves:
Evacuates slush for increased traction on slush and snow.
Multi-Wave Sipe
Minimizes irregular wear for a smooth, quiet ride.
Improves braking on icy, wet and dry roads.
It's September, we all know what is coming.  No matter if you enjoy the winter months to come or not we all have to endure the slop of the roads.  Tires can have just as much if not more of an impact on your overall safety in the messy months to come then your actually vehicle.  Stay tuned for are in-depth review of the TOYO TIRES CELSIUS, as we make our way from the shores of West Michigan, streets of Detroit, hills of Northern Michigan, and the ever changing lands of Michigan's Upper Peninsula.
Learn more at: TOYOTires.com