Shopping for Dad can be down right difficult, even painful at times. I mean, what can you possibly get for the man who has everything? We feel your pain… that's why this year we've put together this Ultimate Father's Day Gift Guide – a list of gifts that would make any may happy. With sections for Tech, outdoors, vices and more, we've got something for every many. So forget the neckties and gift cards this year, get your father something he'll actually put to use!
– Tech Daddy –
Braven BRV-X Rugged Bluetooth Speaker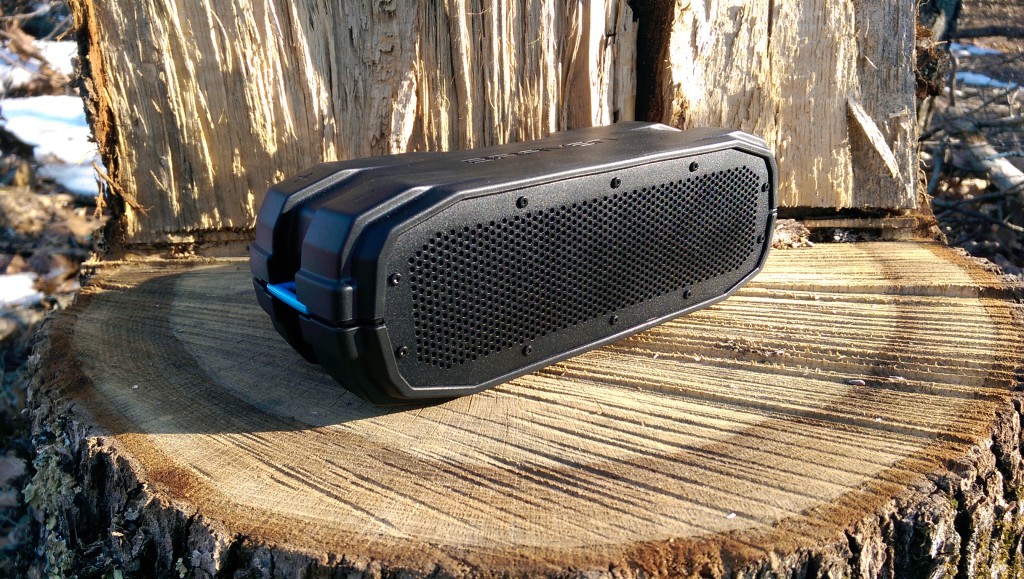 Designed for outdoor enthusiasts and is equipped to deliver booming audio for up to 12 hours at a time no matter where life takes you, including (but not limited to) rocky canyons, powdered slopes, raging rapids, sandy dunes or even backyard barbecues. The BRV-X is designed with an IPX5 certified water resistant, shock absorbent, portable body and features a powerful 5200mAh power bank to charge external devices. The BRV-X even provideds a customizeable listening experience for any environment by choosing indoor or outdoor mode. For an immersive left and right stereo experience, you can even pair two Braven BRV-X speakers together using the new TrueWireless technology.
The Braven BRV-X has to be one of the most well equipped portable Bluetooth speakers we've ever tested. Not only does it look ruggedly handsome, but it also performs, both acoustically and technically. With more buttons and functions than you can shake a stick at the BRV-X does it all – plain and simple! If you're looking for a wireless speaker system rugged enough to go camping with, yet stylish enough to use in your home the BRV-X is an excellent choice.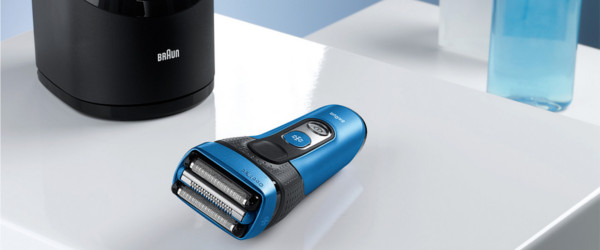 Weather you're a seasoned user of electric shavers or looking to make the jump from disposables, the Braun CoolTec electric shaver is king of the mountain in our opinion. Its design is simple to use, comfortable to hold and locks down into a nifty "travel mode" to avoid disturbing vibrations coming from your carry-on at the TSA checkpoint. Every time I use this shaver i'm always impressed with the CoolTec system and its ability to keep irritation at bay and deliver a silky smooth shave in a matter of minutes. If you're looking to replace your old electric shaver or buy your first I truly recommend the CoolTec from Braun. It has made me (a razor user) a true believer in electrics once again.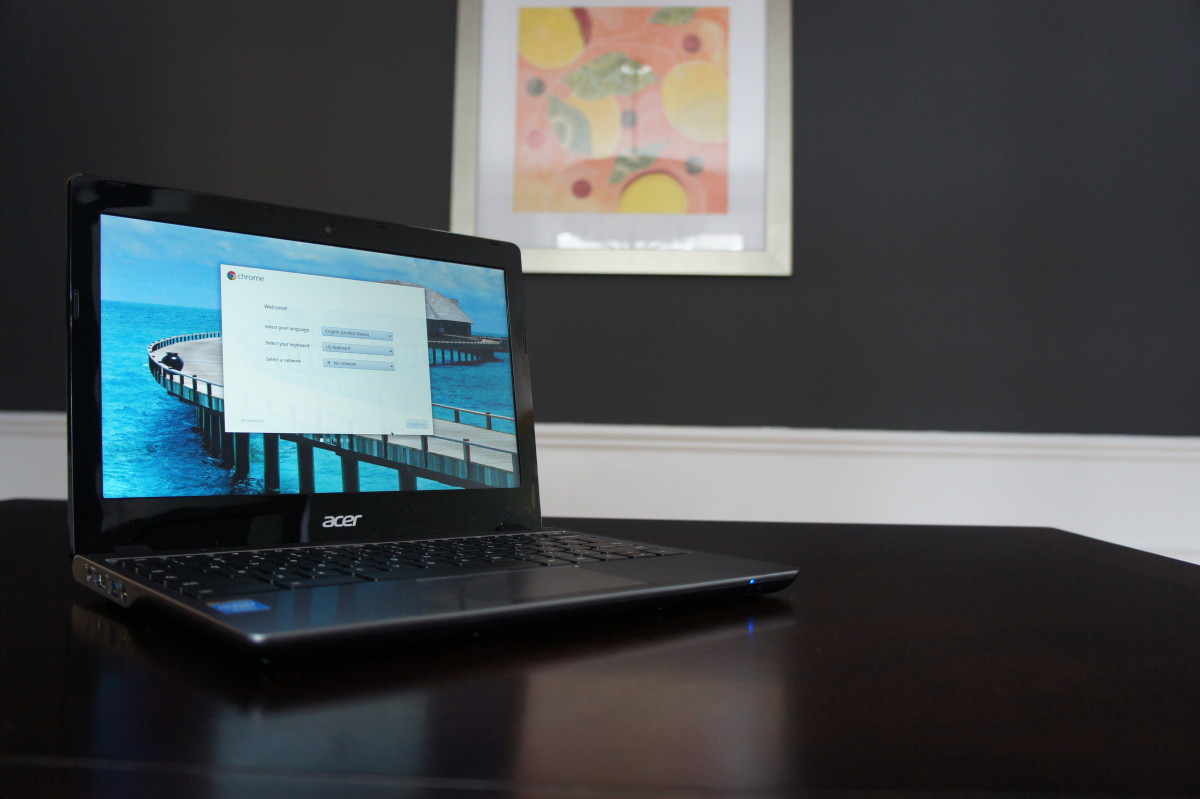 These days, I find myself reaching for my Chromebook more often than my iPad. They are similar in size and battery life, but the c720 is a far more capable computing device which costs less than 50% of what an iPad does to boot. This may finally be the low cost netbook the average person has been waiting for. For everything you normally do with your computer the Chromebook has a lightweight answer for. Likely, you check your email, browse the web, listen to music, watch YouTube, surf social networks, and maybe edit documents the vast majority of the time you use a computer. The Acer c720 is perfect for all of those things. If you've got deeper computing needs, you probably have a desktop, and that's where the Chromebook falls. It's short of a business or gaming machine, but it's basically everything else. At $199, it's a complete steal and the c720 is the first Chromebook I actually recommend people spend their money on.
– Weekend Warrior –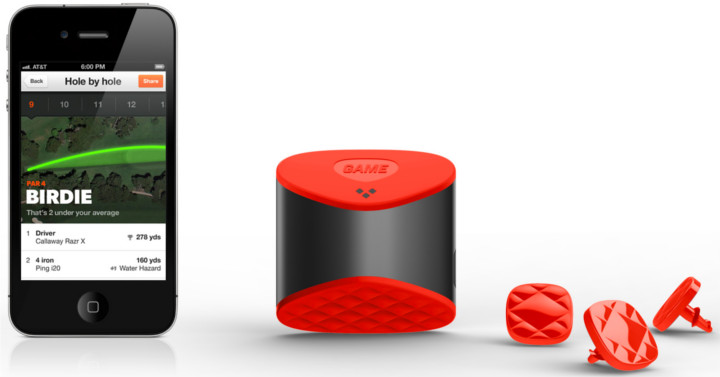 Designed to track your every shot on the golf course (club distances, GIR% and putts per hole), Game Golf breaks down every round of golf into easy to understand stats. Remarkably simple to use, Game Golf encourages golfers to play golf without having to tinker with buttons or interfaces along the way. The whole system consists of one wearable device, "The Brain" if you will, and 18 "Tags" which screw into the that tiny hole at the end of your golf club grip. These Tags are individually labeled for each club in your bag. Once all of the tags have been properly applied you're ready to play and record your rounds.

As you play, all that is required to track your round is to simply tap your club grip to "The Brain" (which should be worn on your belt) before taking a swing. The system recognizes which tag/club you're using and begins tracking stats and info for that club until you switch clubs (by tapping a new tag) for your next shot. After the round you can link Game Golf to your PC (or iOS device) and get all the stats from your round and even share them over Facebook with your golfing buddies.

The whole system is incredibly intuitive and easy to use. We love the ability to track every shot taken on the course. If you're looking for a simple way to shave strokes on off your score Game Golf will help you do it by dialing in your club distances and helping you to understand where most of your shots are lost. We've seen quite a few swing analyzers and even tested a few, but make no mistake, this isn't a swing analyzer – it's a game analyzer! And it does they job very well. If you're a golfer whose hell-bent on improving your game, Game Golf is a solid investment that will pay off in lower scores if you take the time to dissect the stats and focus on the weakest aspects of your game.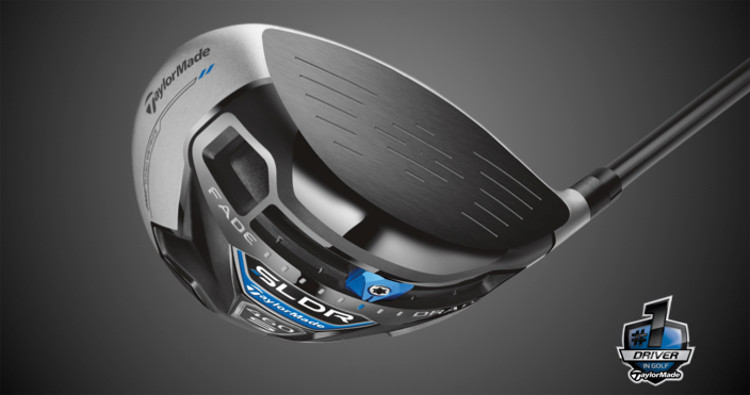 Encouraging golfers to "loft up" for increased distance, the new SLDR S from TaylorMade (available in fixed 10°, 12°, 14°, 16° lofts) is one of the hottest drivers on the market this Summer. With a low-forward CG location and a 21-position sliding weight (for draw, neutral or fade) in the sole, the SLDR S delivers fast ball speed, high launch-angle and low spin-rate.
Throughout testing we were very impressed with this new driver. Just when you think the golf manufacturers have maxed-out the specs and distance you can squeeze out of a 460cc driver – they blow it out of the water again.  The SLDR S has tremendous feel, ridiculous distance and some serious adjustability.
If you're looking for the perfect driver to keep your long-ball exceptionally LONG, we highly recommend the SLDR S from TaylorMade. The price is a bit steep, but the stats don't lie… throughout testing our review crew was able to increase distance on average +9.25 yards, while maintaining impressive accuracy. Not only is this driver handsome to look at, but it's got the juice to keep you ahead of your playing partners as well.
– Wax ON… Wax OFF! –
Meguiar's Brilliant Solutions Paint Restoration Kit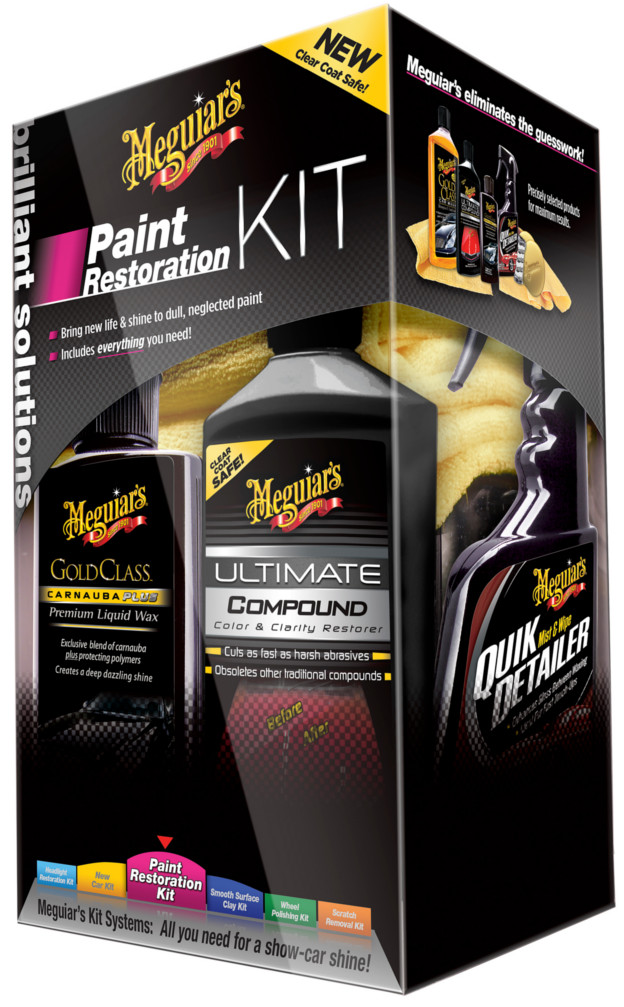 Designed to bring new life and shine to dull, neglected paint, Meguiar's Brilliant Solutions Paint Restoration Kit includes: Gold Class Shampoo, 25g Smooth Surface Clay Bar, Clear coat safe Ultimate Compound, Meguiar's Gold Class, Carnauba Plus Wax, Applicators & Supreme Shine Microfiber towels.
This is one kit, but includes everything dad needs to put a near show-finish on his baby. We used it on the company Jeep and were amazed with the results. Those scratches that we always told ourselves "oh, it'll buff out" actually did. The clay bar is amazing by the way – it's great for removing specs and tar that accumulates near the wheel wells. Overall, we were truly impressed. This kit is dad-worthy through and through!
For over 100 years, Meguiar's has been providing car crazy people with specialized state-of-the-art formulations for making the appearance of cars "show car perfect." Chosen by 25 of the 30 "Best in Class" winners at the 2013 Pebble Beach Concours d'Elegance, including the "Best in Show" winner achieved their flawless appearances using Meguiar's car care products.
– The Outdoorsman – 
Igloo Sportsman 55 QT. Cooler
Designed by Igloo's engineers to be virtually indestructible utilizing rotomolding technology (the way the make kayaks), the Sportsman Cooler is a beast! Like the their Yukon series of coolers, the Sportsman has a raised non-slip, textured working surface, fish ruler, Cool Riser Technology, and an oversized, tethered drain plug. The Sportsman also features durable, flexible rubber latches with finger grips, corrosion resistant aluminum hinges, and anti-skid feet. Not to mention – the lockable lid takes both short and long shank locks commonly found in the home.
After spending a few weeks with the Sportsman ourselves two things are very clear… this bad-boy is extremely rugged (Certified Bear Resistant!) and can hold ice for up to a week! If you're looking for a cooler that will take a beating, keep your beer, food or game cold for days on days the Sportsman is what you need. It's built to last a lifetime and comes stock with all the bells and whistles you could ask for. The price point might be a shocker, but believe us it's worth ever damn penny in the long run!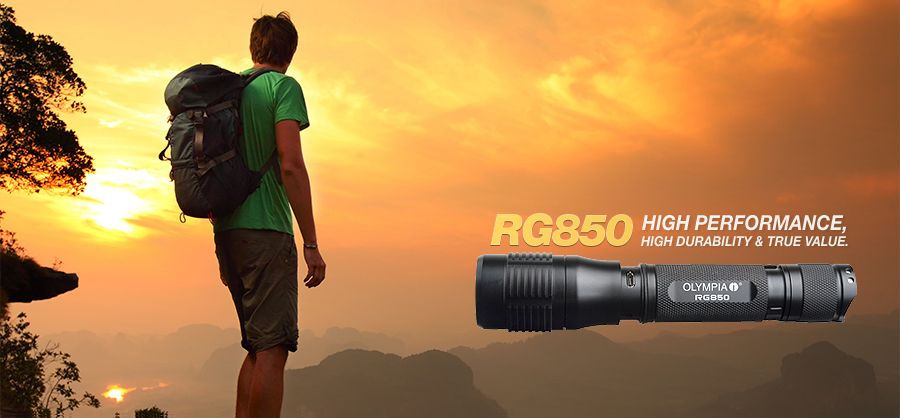 Fully waterproof, impact resistant and outfitted with an anti-freeze non slip grip the Olympia RG850 flashlght is a rugged high intensity CREE LED flashlight built for the great outdoors. Not only is the RG850 basically bombproof, but it also features five unique light settings including high, middle, low and even a strobe and SOS setting for emergency situations.  The RG850 automatically memorizes the last used setting mode after being turned off, which is especially handy if you are hunting and want to keep it on a low setting and don't want to scare away prey by having it reset to a high beam like most traditional flashlights.
As for light output, the RG805 produces an impressive 850 lumens, which is intense enough to light up an entire camp area and features a beam distance of 389 meters.  Finally, and one of my personal favorite features is the micro-USB charging port, allowing you to recharge the battery and leave the spare AA's at home!
If you find it hard dropping nearly $90 on a flashlight, we understand where you're coming from, but after spending a few weeks with our demo unit we're happy to report, that $90 won't be missed after you realize how indestructible, bright and rechargeable the RG850 truly is. Whether he's a hunter, camper, hiker or purely loves the outdoors, this flashlight is one of the best we've ever laid hands on and dad's going to want it!
Plano All Weather Pistol Case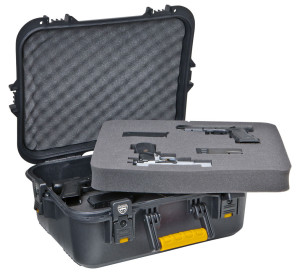 Featuring thick-wall construction, the Plano All Weather Pistol Case is water tight, air tight and dust proof. This is protection for your protection. After all what's more important that keeping your firearms safe and sound?
This pistol case is top of the line. Plano has been making tackle boxes, bow cases and firearm cases for decades and the quality shows in this hard case.
Outfitted with a super secure 4 latch system for added safety this pistol case measures in at 20.75″ X 9.25″ X 16.5″ and comes with two layers of pluck foam – allowing the owner to custom fit the foam inserts to his specific firearms. If it's a question of keeping your pistols safe and secure through travel we can't recommend another case more than this one. It's simply perfect, no questions asked.
Husqvarna HU675AWD Lawnmower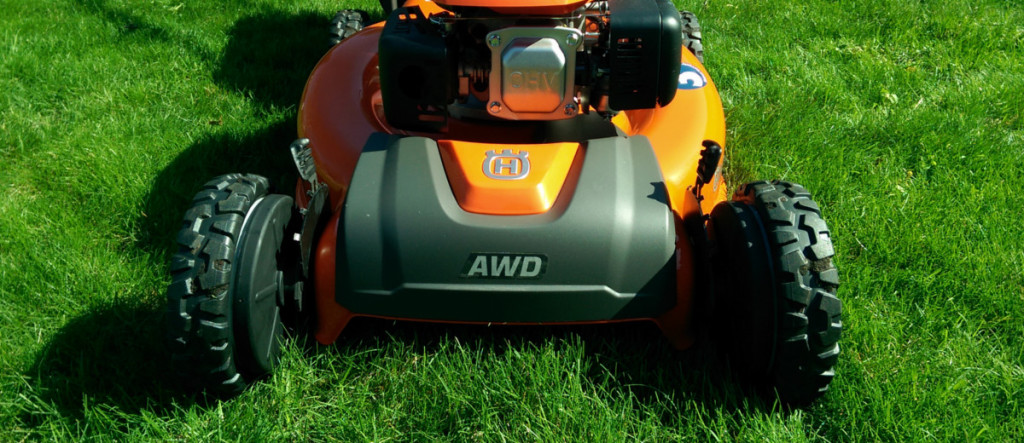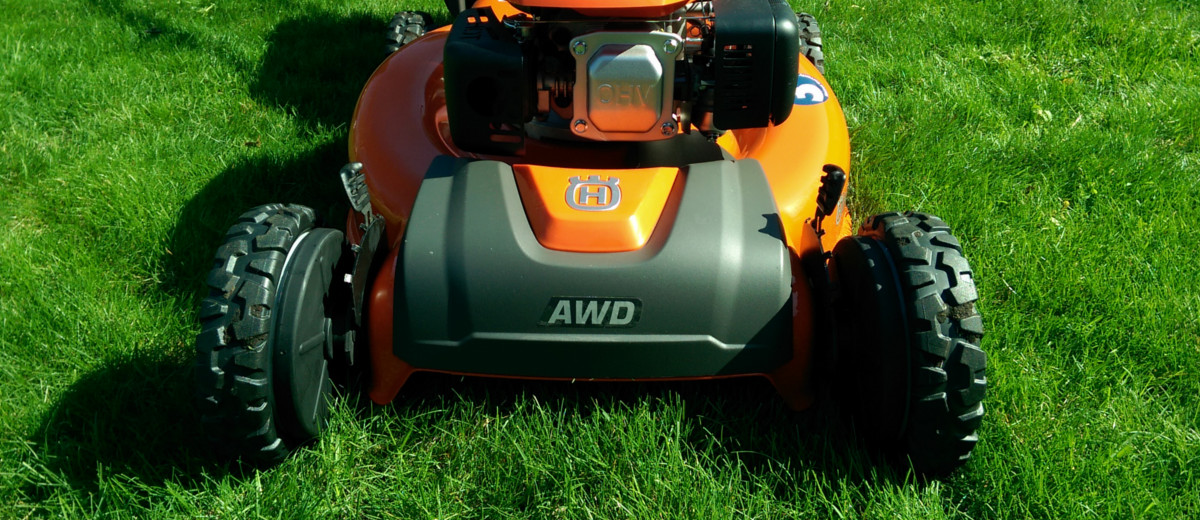 Built for homeowners on a budget and lawns that ungulate more than Uncle Leon expertly executing "The Worm" at your wedding reception, the new Husqvarna HU675AWD Lawnmower was engineered with All-Wheel-Drive traction and a unique dual transmission that is said to easily handle hills, thick grass and tough terrain. What truly sets this push-mower apart from all other self-propelled mowers on the market is its AWD technology, which provides simultaneous power to all 4 wheels giving the operator maximum control and maneuverability. Constructed from heavy-duty steel and a powerful 149cc Kohler engine, theHusqvarna HU675AWD also features a generous 22″ cutting width, comfort handle and a 2 bushel soft bag collection system – all at a budget friendly $299 price tag.
This mower was a joy to test, and AWD system is no joke! If you're in market for an affordable self-propelled mower this season we highly suggest you check out the HU675AWD yourself. If you're anything like us you'll first fall in love with it's rugged exterior and then be amazed with it's ability to climb and maneuver all types of terrain.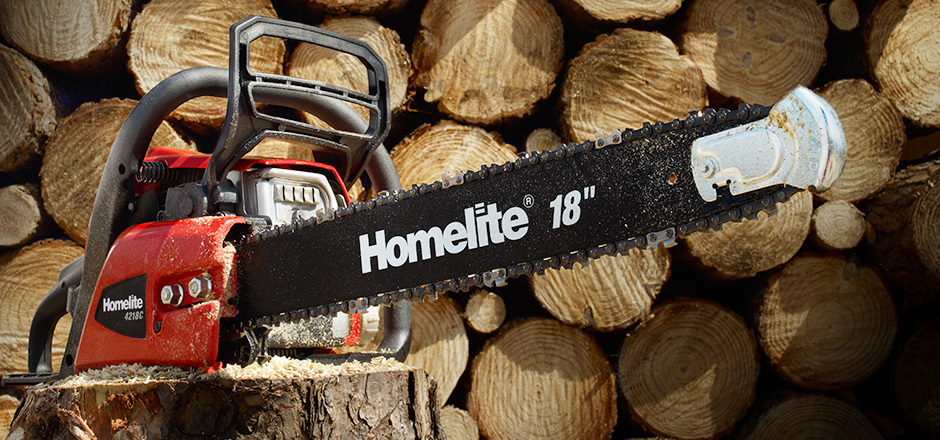 We strongly recommend the Homelite 18in. Chainsaw to anyone looking to slice and dice fallen trees, fire wood or landscape their overgrown yard like a pro. It's the perfect tool for small and midsize trees and bushes. We found its 18 inch bar and chain to be the ideal remedy for logs up to 36 inches in diameter. Throughout our testing sessions this chainsaw ran strong, started well and ate its way through literally tons of lumber with very little effort. For the money, you're getting a nice chainsaw that your entire body will thank you for when it comes time to fell some trees.
– The Do It Yourselfer –
Kobalt 227 Piece Mechanic's Tool Set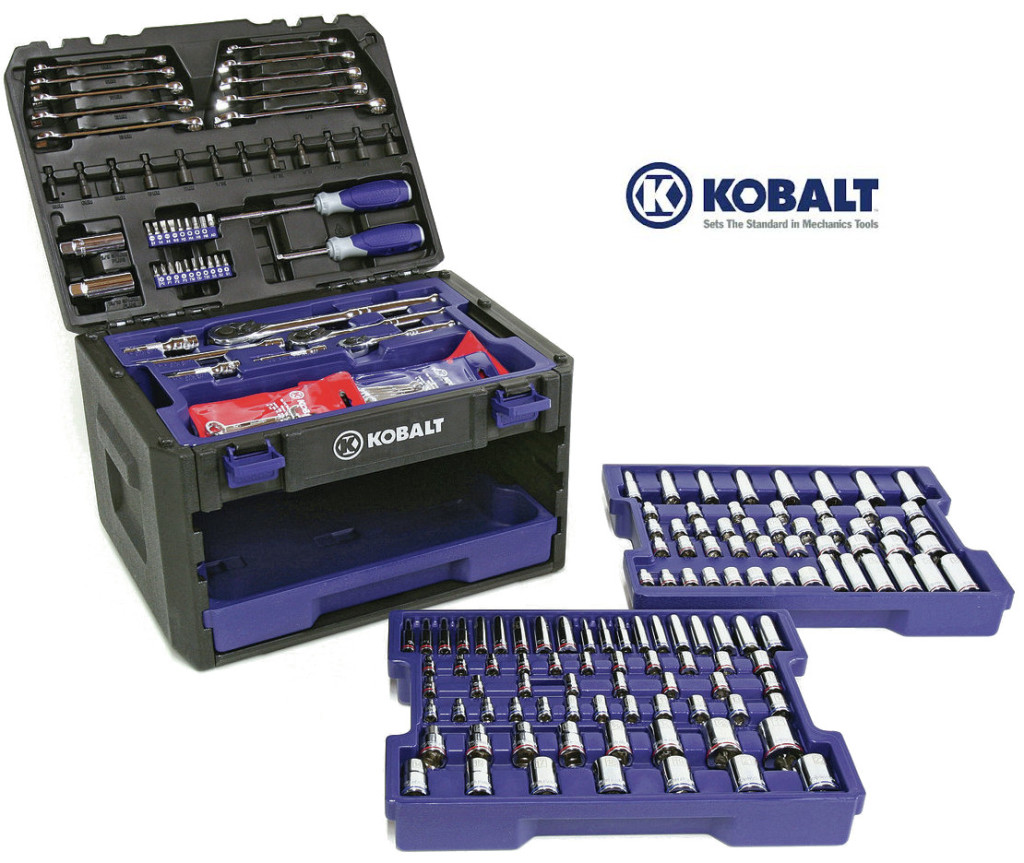 Constructed from chrome and vanadium steel for strength and durability, the Kobalt 227-Piece Mechanic's Tool Set comes with both standard and metric size wrenches, sockets and drivers. While affordability is the name of the game when it comes to Kobalt tools they don't hold back on the quality. After receiving a set of our own to test and review we found that this set comes with some high quality, thick-walled sockets and impressive wrenches. Every bit as good as what you'd expect from Craftsman or some of the other big name brands.
This set includes: 117 sockets, 3 ratchets in 1/4-in, 3/8-in and 1/2-in drive sizes, 4 extensions, 30 combination wrenches, assorted hex keys and 19 bits, 12 nutdrivers, 1 handle, and 1 case. If dad is a big DIY man or just likes to have the right tool for the job, this tool set is a great value and has just about every size from metric to standard you'd need to replace spark plugs, swap out an alternator or even tear apart a motor.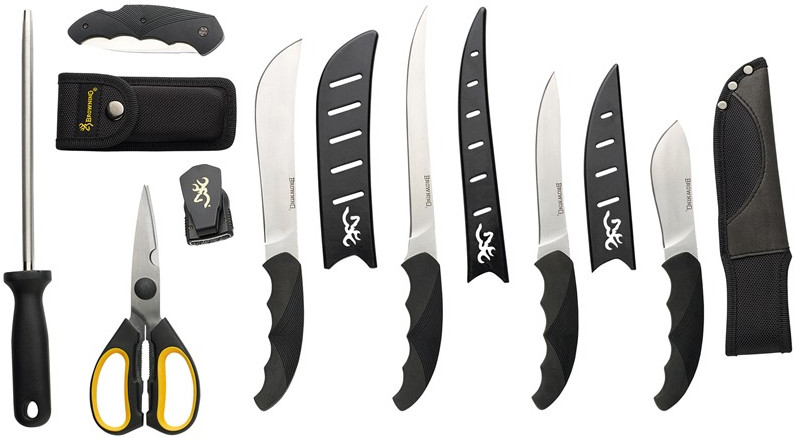 Taking your game to the local processor can be a crap-shoot if you don't personally know the people who are handling the meat. While you might bring in 45 to 80 lbs of venison, what you get back might not always be "yours." Especially when you're getting ground burger (it's simply more cost effective for the big processors to take meat from several deer and run one big batch). That's why I personally prefer to butcher my own game whenever possible. It gives me the quality control I want for my family and the piece of mind of knowing that every last ounce is perfectly safe to eat. Not to mention, the pride you get when someone bites in to one of the roasts you prepared. Game that you butcher and cook yourself ALWAYS tastes better! With a Browning Do-It-Yourself (D.I.Y.) Butcher Kit — dad is equipped with everything he needs to put steaks on the table!
The kit come with 5 knives, game shears, and a sharpening steel – as well as a handy nylon tool roll and LED cap light. The knives come factory sharpened and ready to do work. If your father is big into hunting, this kit is something he'll treasure for years and comes with the legendary Browning name.
– Vices –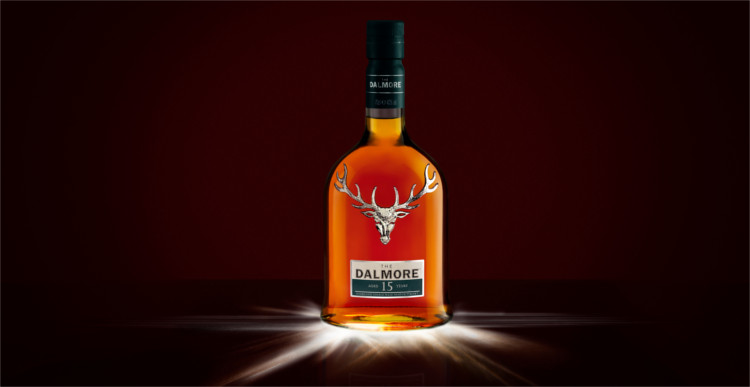 Described as a truly elegant and robust scotch, The Dalmore 15 yr delivers a rich and aromatic taste experience that's (in our opinion) best enjoyed neat or with a touch of water. To achieve its bold balance of peppery spice and oak The Dalmore 15 yr is first aged for twelve years in American white oak ex-bourbon casks, then a three year finish in three different sherry wood casks – Amoroso, Apostoles and Matusalem oloroso. The careful aging process that this scotch undergoes is unlike most whiskys you'll find. Making it one of the most complex and enjoyable scotches we've ever had the opportunity to sip.
If you're looking for the perfect father's day gift for the dad who loves to kick back with a healthy glass of single malt scotch, there's a lot of options to choose from, but in our humble opinion – The Dalmore 15 yr is at the top of the list!
My Uzi Weighs a Ton Cigars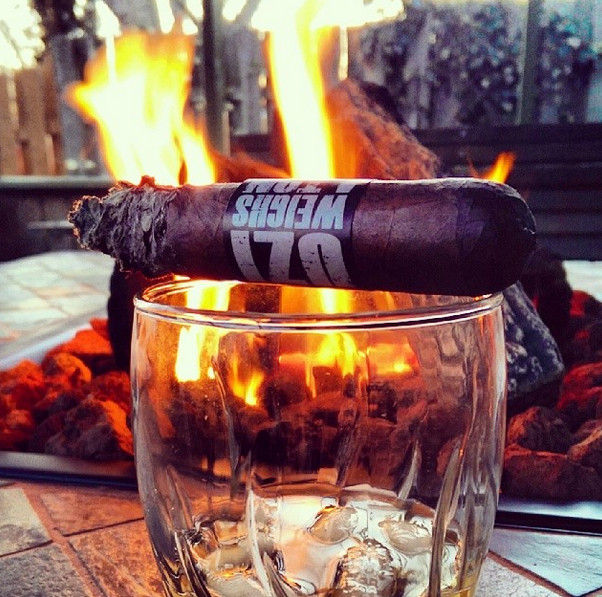 Launched in 2011 in collaboration with Joya de Nicaragua, My Uzi Weighs a Ton (aka MUWAT) is a medium bodied stick – brought to life by Subculture Studios, blended by cigar don; Johnathan Drew himself and hand rolled by the folks at JDN (Nicaragua's oldest cigar company). The construction of this particular cigar is produced from Drew Estate wrappers and binders – with half the filler coming from both JND and Drew Estate.
Overall, this was a very enjoyable cigar. Rather mild and not overly complex. In our opinion this stick would be an excellent choice for novices and aficionados alike. If you like cigars you're going to like My Uzi Weighs a Ton. It's not going to blow your mind, even though the name might have to thinking otherwise. This is just a great cigar to kick back and relax with.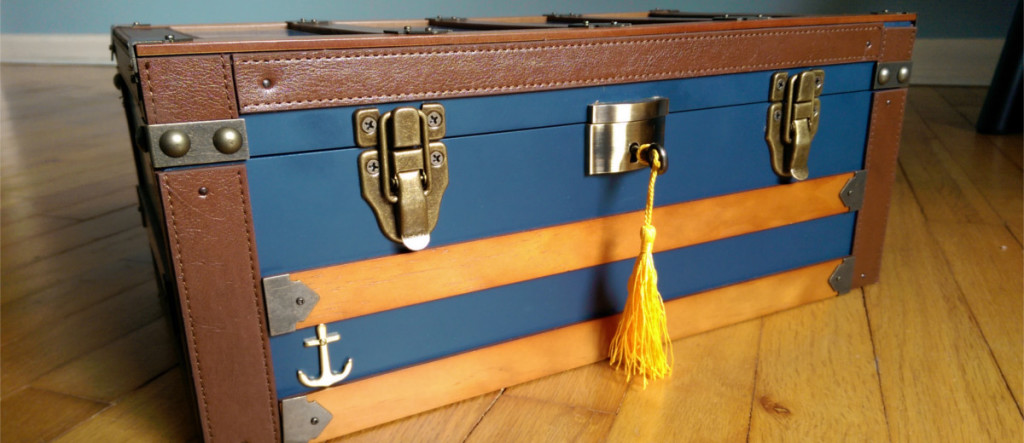 Every cigar collection deserves a good home – because the key to keeping your stogies tasting great and ready to smoke at a moment's notice is proper storage, but buying a humidor can be a tricky business as anyone who's every forked over the cash can attest. Especially if you're a first timer! Why does one humidor cost you upwards of $900 and another only run you $50? Well, there's a lot of factors at play here… including brand name, volume, construction and technology. For my money a classic Spanish ceder lined box with a tight seal and an accurate hydrometer has been the trusted method of storage my cigar collection for a number of years. And will likely continue to be, because it's down right fool proof!
Overall, the Admiral Humidor is fantastically built with some major eye-appeal. Not only does it look handsome, but it's easy to operate and dial-in ideal humidity levels without any trouble. With a lock and key this humidor is perfect for households with children and cigar smoking parents. If you're in the market for a new or your first humidor we strongly suggest you consider Quality Importer's new Admiral model, it's everything you need and nothing more.
– Fitness –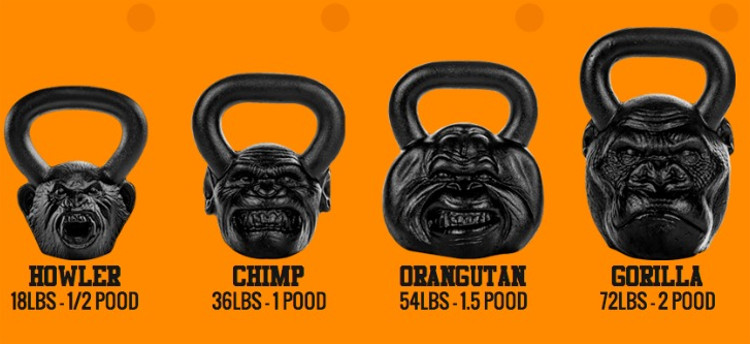 Primal Bells from Onnit are functional works of art that will scare dad into stepping up his fitness game. Available in four sizes, including; a 0.5 pood (18lbs) "Howler", 1 pood (36lbs) "Chimp", 2 pood (72lbs) "Gorilla", and 1.5 pood (54lbs) "Orangutan" these directional kettlebells were engineered to awaken your primal nature and produce a savage workout.
Made from the same high-quality, extremely rust and chip-resistant coated iron as the original Onnit Kettlebells, Primal Bells have been 3D scanned and re-sculpted multiple times to ensure perfect balance for a professional quality workout. A slightly enlarged handle also helps improve grip strength over a standard kettlebell and the broad base is ideal for floor exercises.
We've got the Chimp version in our office and while its not propping the office door open, its crazy monkey grin taunts us into popping off reps in between articles. If you're going to drop some dough on a kettlebell why not make it a Primalbell and scare yourself into building muscle?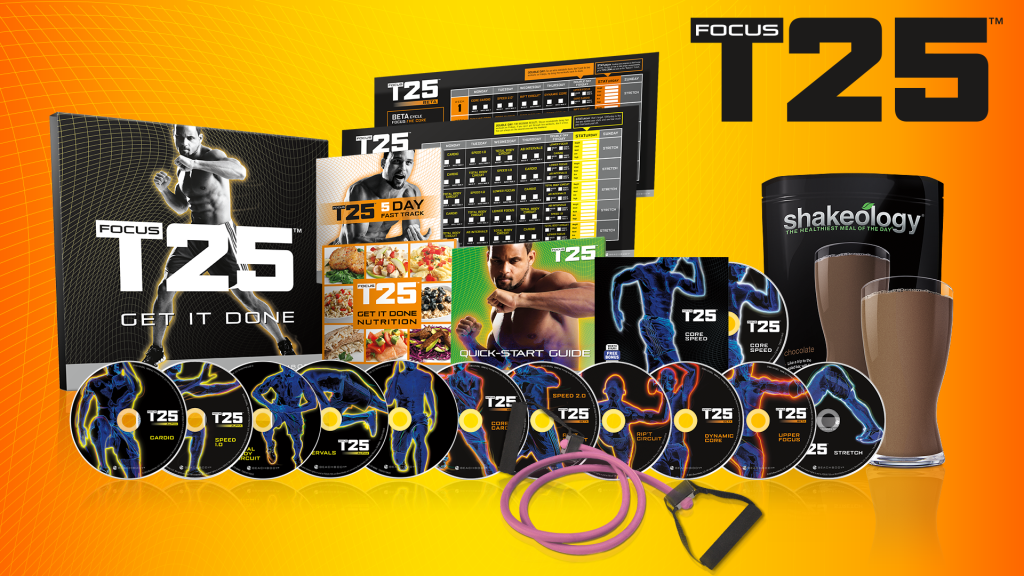 Overall we feel confident in recommending Focus T25 to our readers. If you go through the full program and use the nutrition guide you will absolutely see results. This program is not for everyone though. You need to be dedicated to at least 5 days a week of exercising and do have to make some adjustments in your nutrition plan. If you are just getting back into working this is a good start to get you back in action. After you complete Focus T25 you would ready to tackle the more difficult Insansity workout. For those of you giving T25 a try, just remember to stick with it past the first two weeks and you will be thankful.
– Style – 

They're durable, they fold up, they look great, and they may even improve your mood. Visibility through the Trident Polarized lenses is superb. They block 100% of UV rays and they are lightweight and comfortable enough to wear all day. They stay firmly in place for even the most vigorous activities, like surfing. And now, they come with a Busted Wallet recommendation.
Duluth Trading Sidewinder Shirt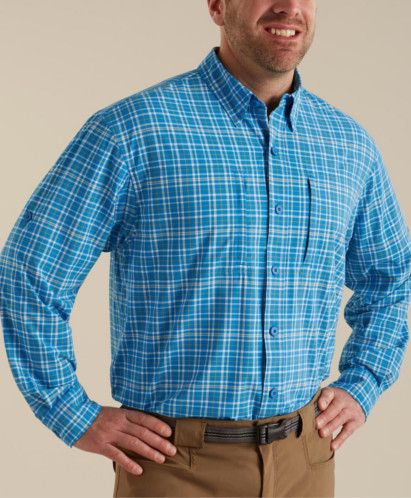 Like a sidewinder snake this button-up is designed to be flexible. Crafted with DuluthFlex technology, the sidewinder is built for maneuverability so you can work and move effortlessly all day, thanks to 86% nylon/14% spandex blend plus F.O.M. (Freedom of Movement) Armpit Gussets. Like its namesake, this shirt is built for warm climates: super-light, 3.4-oz. wicking performance fabric has UPF 30 protection, wicks sweat, keeps you cool. There's even breathable mesh to circulate air under the back cape.
We absolutely love this shirt! It's lightweight and surprisingly stretchy without looking stretchy. At first glance it's nothing more than your average button up, but once you get your hands on it you realize very quickly it's so much more. This shirt is ideal for year-round use due to it's versatility, lightweight construction, vented back and roll-up sleeves. If you're looking for a new button up this Spring the sidewinder should be at the top of your list – it won't let you down.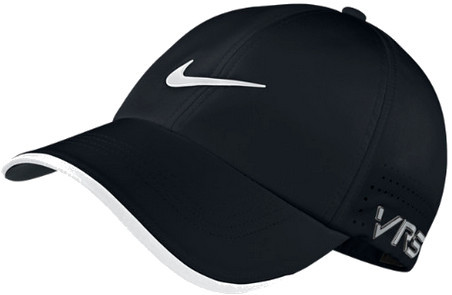 Outfitted with Nike's lightweight Dri-FIT fabric and a six-panel design, the Tour Perforated Adjustable Golf Hatis designed for lasting comfort and classic style on and off the course.
Looks like your ordinary ball cap right? Well good, because it's supposed to, but what you can't tell from just looking at it is that the Tour perforated hat is extremely light and hardly feels like you're wearing it at all. I'm not big on hats, but this one has me rethinking my golf attire.