It would be easy to look at the new line of headphones by 50 cent and consider them a cheap knock off  or 50 throwing his name at a product for some quick cash. However, be warned you would be making a grave mistake.  SMS (Studio Mastered Sound) Audio features 50 cent as the majority owner and as their description states he had no intention of just slapping his name on a product.  50's goal was to develop a line of headphones that could compete with any brand on the market by combining technology, function and style to bring the highest caliber sound, comfort and fashion to every product.  If you peek into the archives of articles here at Busted Wallet, you will find many reviews of various headphones, sound bars, surround systems because we appreciate good quality sound.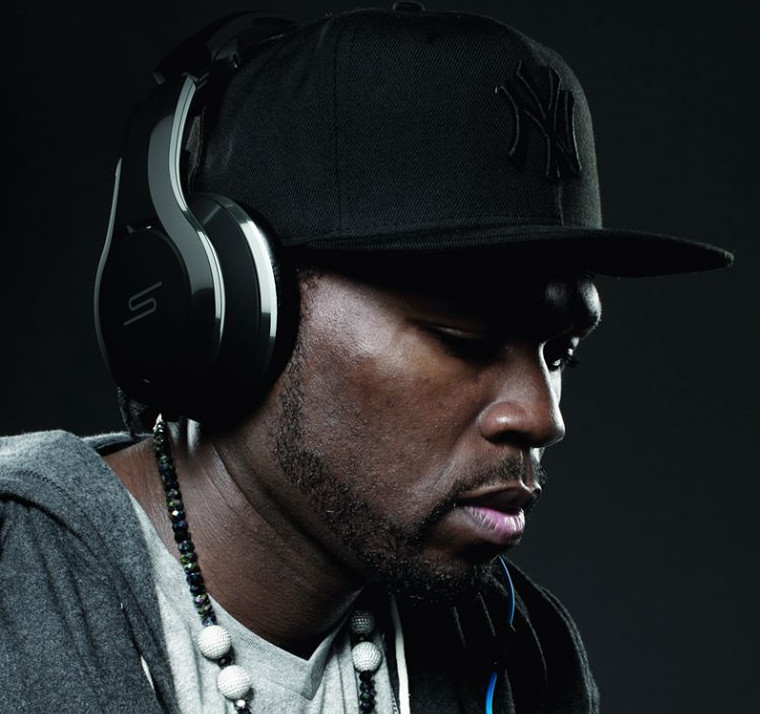 Knowing our track record and discerning taste for impeccable audio, the folks at SMS Audio sent over a set of their Street by 50 – ANC  Headphones for testing and review.  To put them to the test we handed them off to our resident frequent flyers who had a chance to put on the miles and hours – just as these headphones were designed for.
Key Features:
40mm Drivers
Micro USB Charging Cable
Active noise cancelling technology
Removable cable w/ 3-click mic
Hard shell carrying case
Soft touch cleaning cloth
Product Brochure

 
"I have spent a long time searching for a great pair of headphones that not only deliver great sound quality, but that also are durable and comfortable enough during my extensive travels.  That's why we created the STREET by 50 Over-Ear ANC Wired headphones with active noise cancellation technology. Not only do they deliver the best in studio mastered sound, but they are also tough enough to withstand extensive traveling while providing a secure and comfortable fit for hours of listening enjoyment." –  50 Cent, CEO OF SMS Audio
Street by 50 Cent Review Breakdown
Design: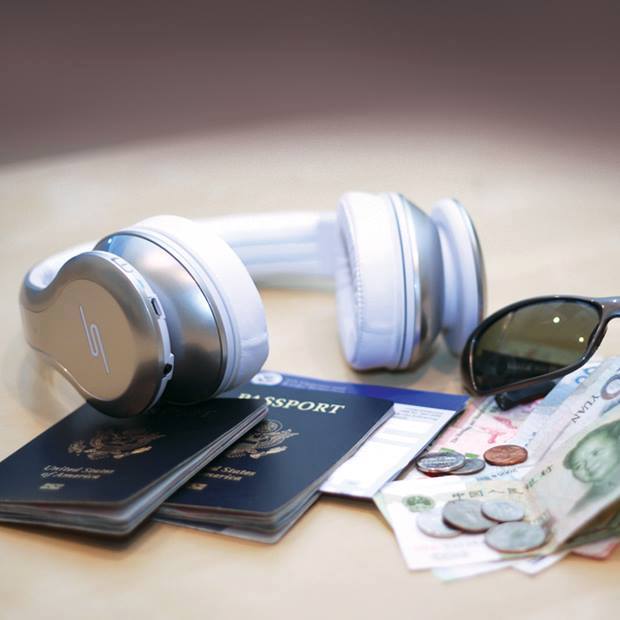 When you pull the Street headphones out of the box you will notice a very impressive style.  We received the cool silver color which really pops. For those looking for a more subdued look, you can go with the shadow black version.  The Street's feature a fold-able design that easily collapse into a football shape and slide quickly back in to the case.  When unfolding the set there is no looseness and the headphones snap into a very sturdy position.   The ear cups feature some very impressive padding that surround the 40mm drivers.  The band features even more padding and a layer of leather with some very sleek blue stitching.  The removable 3.5mm audio cable features a one-button remote and mic.  We did miss the functionality of having volume controls  but it is definitely not a deal breaker for us.  For Beats by Dre lovers, you will really appreciate the 70 hour battery life on the Street Headphones.  There is a switch on the headset which turns on the ANC technology but does not have to be on at all times.  While you can notice a difference in sound, it was really not a huge drop-off when the ANC is enabled.  We tested these headphones on a couple of 5 hour cross country flights and the dip in sound was not a big factor.  As a set designed for travelers in mind the 70 hours of battery life is definitely appreciated.
Comfort & Fit:
SMS Audio packed this headset full of soft memory foam in the ear cushions and the band to try and deliver the softest headset on the market.  We have to say they did an excellent job.  The ear cups are soft on the ears and the soft padding on the band really provide great comfort for hours.  On our long flights our ears and head never got sore. Combine this with a lightweight design you can keep these on for a long time without any discomfort.  Due to the size of the earcups it was hard to get our head in comfortable position to try and sleep but we solved that problem by picking up a neck pillow.  Combine the pillow with the headphones and you will zonk out for hours and not be disturbed while you enjoy your music.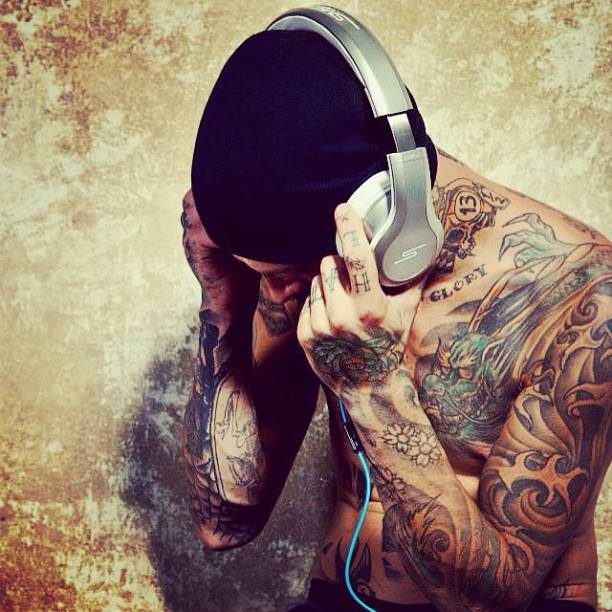 Audio Quality: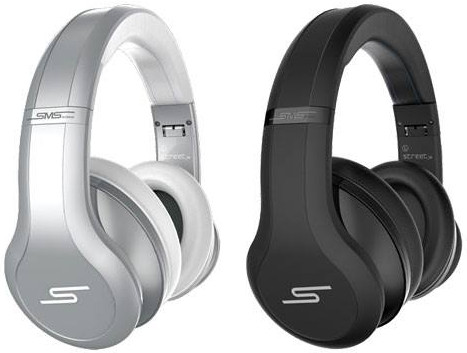 For headphones that are designed with travelers and people looking to cancel out noise around them, there is one test that these must pass; The crying baby test.  Sure enough on a New York to Denver flight that registers about 4.5 hours long there was a sweet little baby 4 rows behind me.  Within minutes of taking off he went into full melt down mode.  I pulled out the Street headphones, activated the ANC technology, and turned up the music.  Much to my pleasure the crying baby disappeared from my ear buds and I melted away into my music.  However, in between songs I could hear sounds of our screaming toddler behind but it was faint.  I would have preferred to hear nothing at all but luckily it was not oppressive.   Overall the sound quality is very good with some sharp treble and a nice balanced bass.  When the music is turned all the way up the sound is not overpowering but yet very clear and sharp.  When watching movies or listening to music these headphones really put the rest of the world out of your mind and deliver a very clear and quality sound.
Hands-on Images:
Value: 
Priced at $279 SMS Audio has delivered quality competition to the main players in the headphone industry.  For $279 you are getting very high quality sound, battery life that is really impressive and good ANC technology.  While the ANC is not the best we have seen it is still very good and does the job.  For the price you are getting a well-rounded headset that any person will enjoy, especially a traveler on the move.
STREET by 50 - ANC Headphones: Tech Review
Comfort, Quality Sound, Well-Balanced Bass, with impressive battery life is what the SMS Audio Street by 50 headphones brings you and you know what? That is pretty damn good. We really enjoyed these during our cross-country travels or sitting in the office trying to drown out the chitter chatter around us. Priced very competitively for the market we definitely recommend these headphones. Overall, we were impressed by the design and audio quality and are thankful 50 cent didn't just slap his name on his product. Well done, sir!
The Good:
Impressive Battery Life (70+ hrs!)
Comfy to Wear for Hours and Hours
Nicely Balanced Acoustics
The Not so Good:
Average ANC Capabilities
No Ability to Pause/Play/Skip Track on the Built-in Remote