If you are looking for a set of clubs to help you gain maximum distance with consistency, then we most definitely have what you are looking for.  Our good friends over at Srixon have developed the new Z 355 series that did not disappoint.  (That's always an awkward conversation when products don't live up to the hype.)  We are pleased to say that our extensive testing proved that these clubs work as promised and have shaved strokes off our handicap.
My struggle, like most golfers out there, is consistency.  I found myself saying, "If I could only hit the ball like that every time", more often than not.  So when I heard about Srixon's Z 355 Action Mass technology, I was very excited to give them a try.  The Action Mass feature was developed to help golfers that normally have a hard time successfully repeating their swing.  Srixon has proven their dedication to improving our game by developing their Z 355 series clubs.
Key Features:
Action Mass technology (for Maximum Distance and Consistency)
MIYAZAKI® JINSOKU™ Graphite Iron Shaft
Larger Sweet Spot for Increased Consistency & Distance
High Strength Maraging Steel Face (Irons)
Fast and Powerful Titanium Cup Face Construction (Driver)
Consistency is the key reason Srixon developed their new Drivers and Irons with their Action Mass technology.  The Action Mass feature works by aiding golfers in gaining maximum consistency and distance through more head mass.  With a larger head mass, they had to strategically adjust the balance point of each club.  By moving more weight into the club head and raising the balance point of the shaft, they found that golfers were able to consistently hit a longer and more accurate shot.  After our first time out on the range with these clubs, I absolutely agree that the Action Mass works like they say it does.  I was hitting as far with the new Z 355 Fairway than I was with my previous Driver.
Srixon Z 355 Series Review Breakdown
Z 355 Driver:
Srixon developed their Z 355 Driver with a 211 Gram head to maximize stability at impact for more distance though ball speed.  Just looking at the head you can see how well designed it is.  The face is constructed of Titanium, which helps produce a faster and more powerful impact with the ball.  Couple this with the large sweet spot and you can clearly see the consistency and distance off the tee.  
This is my first driver with a QTS (Quick Tune System) and I already know there's no going back now.  Srixon's QTS sleeve allows you to quickly set the club head position to the desired face angle, lie angle, and loft angle.  Since I tend to have a fade in my drive, it took me all of 60 seconds to correct it by setting the club head to "L" (left).  I'm still working on perfecting proper rotation in my swing, but the ability to quickly tune the club to my swing for a straight shot every time is one of my favorite features in the Z 355 Driver.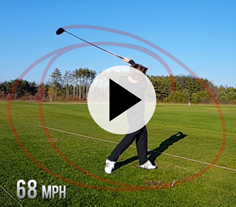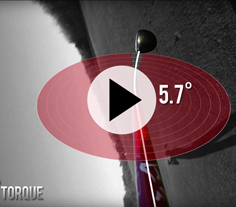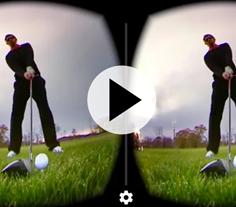 For the full interactive experience, Click Here!
Buy Now: $349.95  or to learn more, check out: Srixon.com
Z 355 Fairway & Hybrid:
The Action Mass technology continues through to the Z 355 Fairway and Hybrid.  Both of these clubs also resemble the Driver with their high strength forgiving face in a playable profile.  Although there is a larger sweet spot among all these clubs, Srixon managed to keep a shallower head design that gives the Woods and Hybrid a sleek look.  The shallow head has a deeper center of gravity that is more noticeable when going after a higher launch.
Moving on up to the shaft, we noticed how light these clubs felt and the increased swing speed.  You can clearly see that the Miyazaki Jinsoku Graphite shaft was designed for speed and the flex helped correct some of our weaker swings.  The clubs we were testing had a R (Regular) Shaft Flex, but they also come in A (Soft Regular) and S (Stiff).  Because the shafts are Graphite, they have a higher torque (degree of bend) than the optional Steel shafts.  This usually means that the shaft can bend more easily and is less forgiving of off-center shots, but the combination of the Mid Kick Point and bigger sweet spot on the club face gives you the best of both power and consistency. The Fairway and Hybrid both have a Mid Kick (Flex) Point, which we found to be a happy balance between speed and control.
Fairway: $229.99 | Hybrid: $199.99 or to learn more, check out: Srixon.com
Z 355 Irons: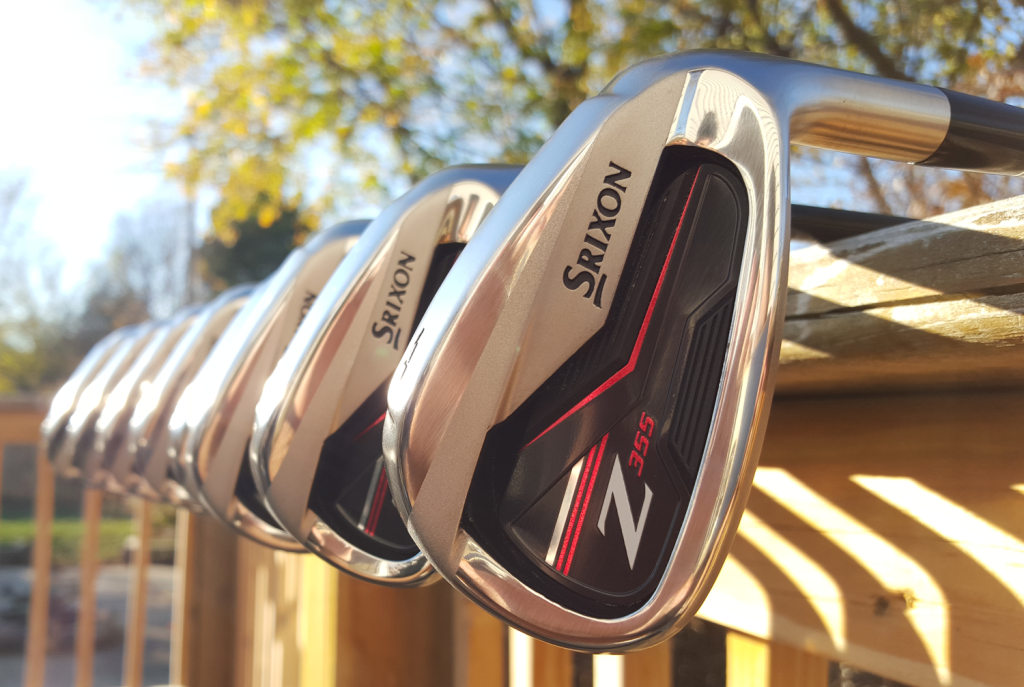 The same Action Mass technology used in the Z 355 Drivers was adopted to the Z 355 Irons with an added feature called Tour V.T. Sole to help add more sole forgiveness for superior turf interaction.  Right away you can see the difference in the Sole of these irons compared to other brands out there.  The long to mid irons feature a Maraging steel face with added forgiveness.  The short irons feature a softer 1 piece construction that helps produce a better feel throughout.  All irons are constructed with a Cast Cavity – Back and are available in Miyazaki premium Graphite or Nippon Steel Shaft.  We were testing the Graphite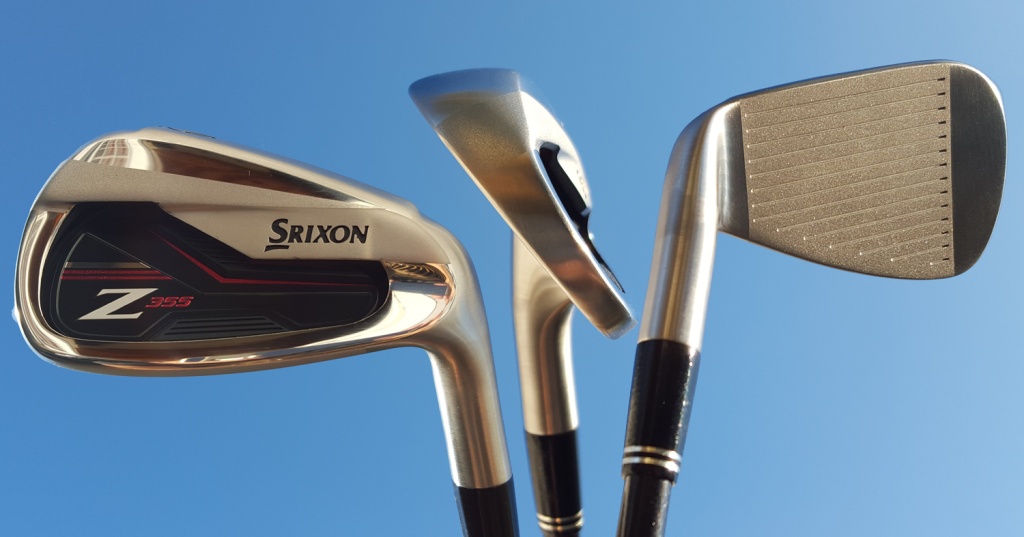 which have a ultra high balance point for maximum efficiency and control. 
While I cannot speak to Srixon's steel shaft, my previous set of irons (Steel shaft – non Srixon) missed the consistency I am now getting with the Miyazaki Graphite shafts.  One of the biggest issues I had with my previous iron shafts were the stinging vibrations from mis-hits.  Even though the Srixon Z 355 irons have a larger sweet spot, there were a couple times when I definitely had a mis-hit, but there was no stinging vibration and a surprising amount of forgiveness.  Because I am still working on my swing tempo these Graphite shafts allowed me to still hit farther with a slower swing.  I have a new level of confidence hitting these irons that I know will continue to grow as my swing speed increases. 
Buy Now: $799.99 (8pc. steel), or $899.99 (8pc. graphite) or to learn more, check out: Srixon.com
Srixon Z 355 Golf Clubs - Range Review
We were thoroughly impressed with the Z 355 club series from Srixon. If you are looking for a new set of clubs that will give your game more distance and consistency, then we highly recommend checking out the Z355 series from Srixon.
The Good
Action Mass Technology
Larger Sweet Spot
Quick Tune System
The Not So Good
Haven't found any negatives yet...