Reviewing a pair of Soul's latest headphones, the Combat+, has been an up and down experience for me. Being somewhat of an audio fanatic, I went into the review with a certain set of expectations where sound quality is concerned. I left with an appreciation for a different group of strengths instead.
If you're unfamiliar with Soul Electronics, you can think of the brand as the Ludacris backed version of the Beats by Dre line of headphones. Soul's list of high profile ambassadors also include Tim Tebow, PSY, and Usain Bolt for the record. Their product line targets a market similar to Beats as well – premium gear, premium sound, premium style, and premium prices.
The Combat+ product has a specific design goal in mind however. This headphone is built from the ground up for active lifestyles – meaning exercise, training, snowboarding, etc. Advanced materials are used everywhere. The interchangeable ear cups are made from sweat-resistant, heat activated memory foam. The foldable hinges are built from strong but light aluminum. The rubberized headband is also sweat-proof and elastic. Even the audio cable with inline iPhone control is sweat resistant. They really are made for moving around while you wear them, and (spoiler), they really do work.
Sit and Listen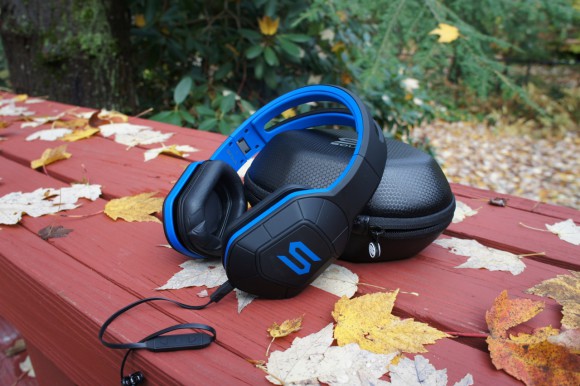 I spend most of my life at a desk where I have my beloved Sennheiser HD 280 pro's waiting for me. In my opinion, the best value ($99) for sound reproduction you can get. When I received the Soul Combat+, the first thing I did was unplug my HD 280's and plug in the Combat's for a full day of listening to music. The difference was jarring. Where the HD 280's are calm and composed, favoring accuracy and clarity at all levels of the spectrum, the Combat's were clearly focused on bass reproduction first. The bass sounds fantastic on them, it's loud and it's crisp with no distortion. This comes at the expense of the upper-mids and highs which sound distant, tinny, and muted.
I was disappointed but knew they may need some time to work in. I wore them for around 9 hours a day for a few consecutive days. Despite the claims that the Combat's were designed to be comfortable enough for extended use, they really became uncomfortable on the top of my head. I attribute this to the narrow width of the headband cushion which can easily shift forward/backward to expose the harder plastic composite structure of the headband. The sound didn't improve noticeably over that time either.
Get out there (a.k.a Redemption)
After my desk trial, I almost wrote these headphones off. Instead, I went back and re-read the mission statement of the product.
"SOUL Electronics is turning up the volume on athletic training with their new Combat series athletic performance headphones including the new Combat+ Over-Ear Headphones – the first-ever over-ear headphones built for athletic performance. The Combat+, inspired and rigorously tested by SOUL ambassadors Usain Bolt and Tim Tebow,  was designed to deliver premium-performance comfort and superior audio to help athletes and fitness buffs get and stay in the zone during even the toughest workout."
It's clear that they were destined for more than sitting at a desk. I brought them back home using the included water resistant, semi-hard case which the fold neatly into. Over the following week I found their true merits.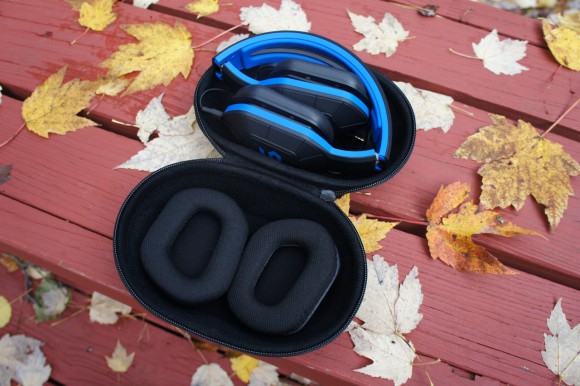 First up, leaf raking. I live in the northeast in a neighborhood that is lousy with trees. Thousands of them. I literally have to rake every weekend for two months to avoid being buried.  This time, I threw on the Combat+ headphones instead of my normal earbuds which fall out a lot. The SOUL headphones fit snugly against your head but are very comfortable. Through several hours of raking they didn't need to be adjusted once. Pretty impressive. What's more is that the sound issues that disappointed me at the desk were basically a non-factor while performing a physical activity. The most important part of music when you're active is the beat, and the sound of the headphones really lend itself to that purpose. Raking breezed by this time around as I cranked the latest Pusha T album and zoned out.
Next, I took the headphones where I thought no over the ear headphone could ever go – jogging. Again, the sound equalization of the SOUL Combat+ headphones work perfectly for exercising. The tight fit and the grippy headband cushion keep them securely in place, even when running, which is unheard of. Coupled with the sweat resistance components and the ability to change the track from the kevlar headphone cord (and even answer calls), these were the best running headphones I've ever used.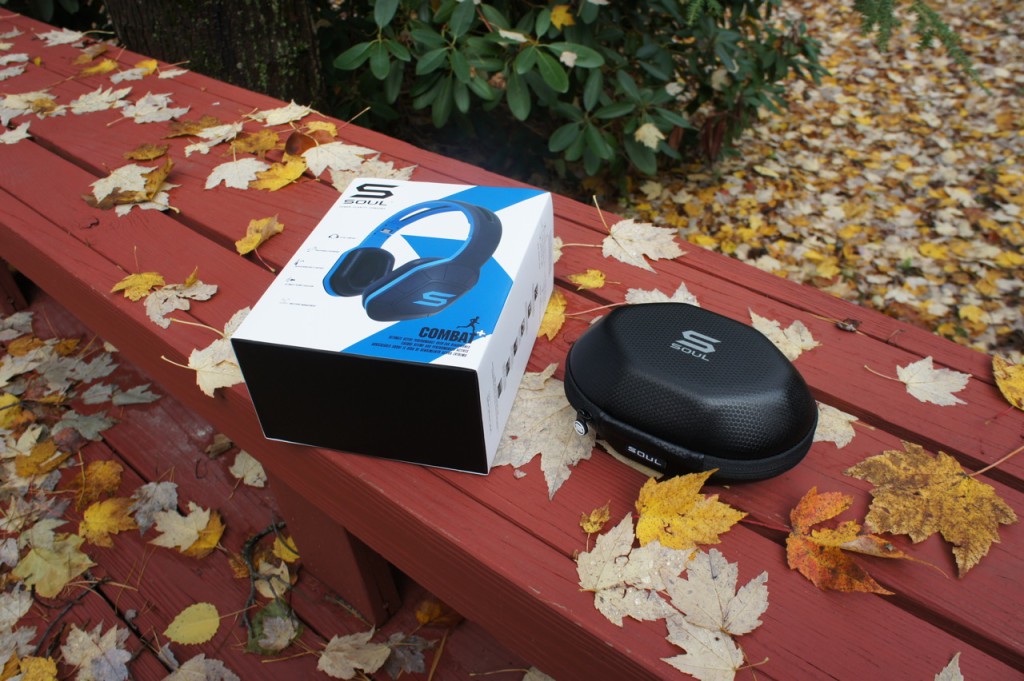 Combat+ Details:
Comply body heat activated, breathable memory foam ear pads provide perfect fit and comfort
An additional pair of breathable, washable mesh ear pads
Breathable wide grip headband provide secure fit during exercise
Interchangeable ear pads for easy cleaning
Noise canceling for improved concentration
Sweat-resistant
Compression fit


Soul Combat+ Headphones: Tech Review
In the end, the rating of these headphones all comes down to the use case. I'm overwhelmingly positive on them for any physical activity, and they'll be totally serviceable in the majority of other scenarios as well. When it comes to purely listening and enjoying music however, I won't be using them for that purpose. And that's OK. I certainly wouldn't try jogging in my Sennheiser's. They're too heavy, they'd fall right off, and they'd likely disintegrate. The right tool for the right job, that's what my grandpappy always said.
Pros
Stays put when active
Fantastic bass reproduction
Inline mic & audio control
Cons
Poor mid-highs and highs
Uncomfortable after long use
Short cord