Here we are again on the cusp of another glorious summer! As we think of all the stuff we want to do with our time during the warmer season, there's a lot of other stuff we have to do to prepare for it. How you do that is your business, but with the days growing longer and the sun rising higher, we're guessing you'll be spending a lot of that time outdoors. Common knowledge will tell you a good pair of shades will become very important very quickly, so this spring we went out there and put the Smith Pivlock Overdrive sunglasses to the test.
Key Features:
 Carbonic TLT lenses
Auto-lock hinges
9 base lense curvature
Medium fit / large coverage
TR90 Frame Material
Smith Pivlock Overdrive – Review Breakdown
Design:
We've been wearing Smith sunglasses for a lot of years now, and one thing we've always been able to count on is the availability of an interchangeable lens system in their lineup. With the Pivlock Overdrive, Smith has taken this capability to an entirely new level. A step beyond the sliding lenses of the past, the Pivlock Overdrive actually uses a hinge system that opens from the temple. On the plus side, we no longer have to worry about potentially scratching the lenses on a lodged in grain of sand as they are changed out. Instead, with the Pivlock system the lens pops out straight forward, and rubbing between the lenses and frames is kept to a minimum. However, changing out the lenses in this manner leaves them covered in fingerprints, and we've found ourselves having to re-clean them every time. Once the lenses are in place though, they're locked in tight and secure, so losing lenses is one less thing to worry about.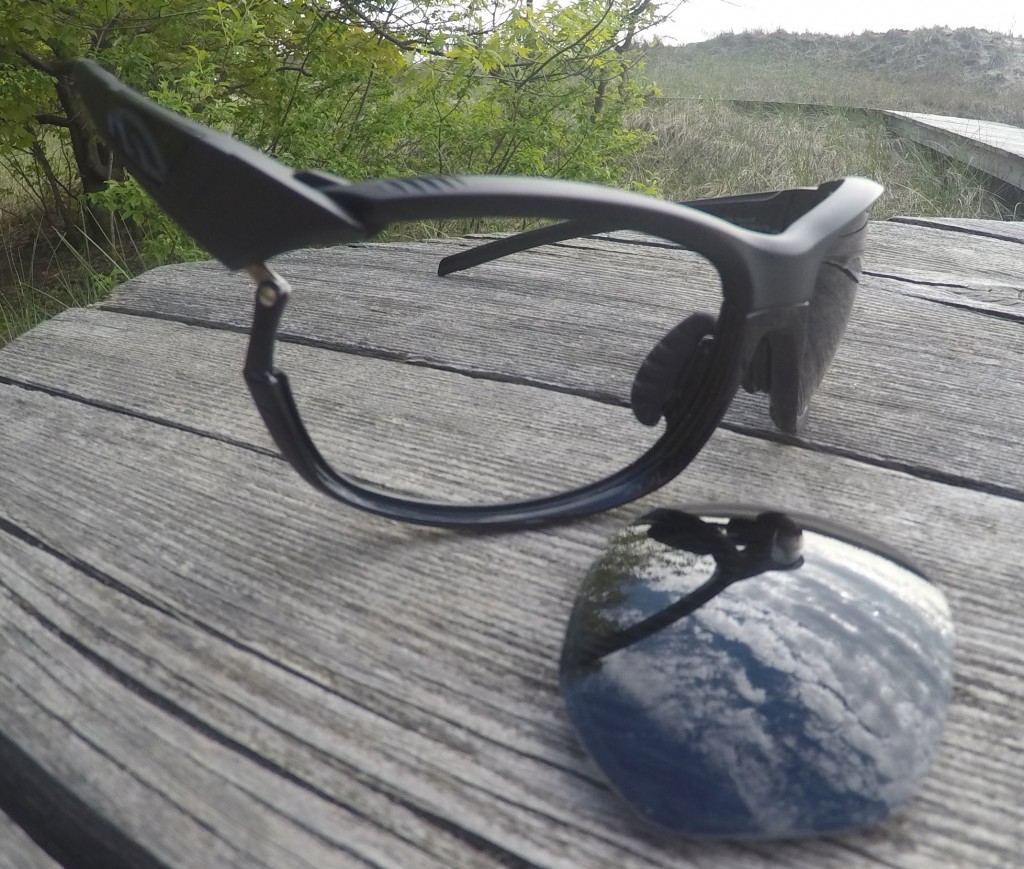 The Pivlock Overdrives are made for a medium fit with large coverage. Different than a lot of other athletic shades on the market that fit closely into the eye socket, these shades settle in a little higher up on the head, and will cover you from eyebrow to upper cheek. This helps keep the sun out, but we have noticed some wind penetration from the bottom as a result of the high placement on the face. Of course, this does depend on the shape of the nose and head of the wearer, which will be different for everyone. To make things a little easier from person to person, Smith has provided an adjustable nose pad, so dialing it in for your needs is made a bit more possible.
From a fashion standpoint, The Pivlock Overdrives are available in 6 separate frame color options, so finding an option that matches your style and personality is made that much easier.
Comfort:
By design, the Pivlock Overdrive forms to the shape of the head by way of wrap-around compression, a very typical system for athletic sunglasses for a long time now. This means that these will fit fairly well on any normal sized human head. The combination of the rubber temples and adjustable rubber nose piece promote strong stability and positioning that can be slightly modified to fit different facial structures.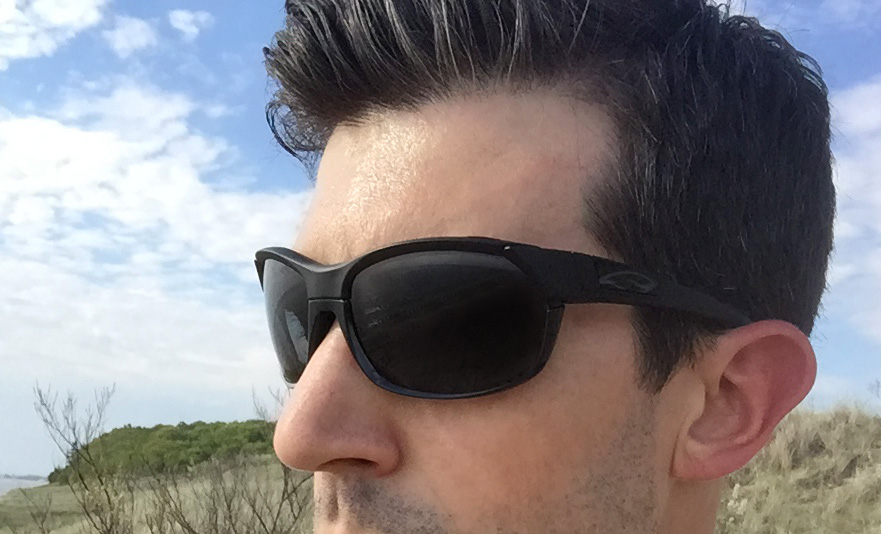 While the upper frames fit closely to the brow, we've been fortunate to discover it's not so close that our eyebrows are making contact with the lens and leaving gross smudging patterns. For anyone who wears glasses often, this can be a real irritation that forces the wearer to constantly have to clean them. For this particular reason, the Pivlock overdrive has shaded our eyes from the sun extremely well without adding the hassle of frequent cleaning.
There has been a small amount of irritation from the nose piece during rigorous activity and big movements, but nothing that causes any real concern. As we've already addressed, there is also some wind penitration between the lower frames and the cheek, so for those guys who's eyes water easily you might experience some discomfort there.
Optics: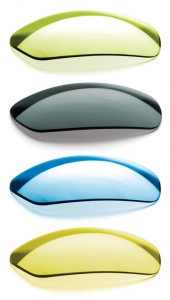 With an interchangeable lens system comes the luxury of options. In our case, less than optimal eyesight has swayed us in the direction of prescription lenses, and Smith was able to create lenses matching what we needed. In case we one day want to switch to standard lenses, or someone wants to borrow the Pivlock Overdrives for a day, the original set of lenses were also provided as a bonus. If we need to change to a different color lens for fashion or function in the future, Smith offers a total of 12 lens options in the needed prescription that can be ordered separately with the option of non-polarized, Polarized, and ChromaPop in assorted colors.
Other features include tapered lens technology to adjust light rays for 100% visual accuracy, hydroleophobic water and oil-proof coatings, anti-reflective coatings, and anti-scratch coatings. You'll want to check with your local Smith retailer to determine what option fits your needs the best, but you can be confident they'll have something available that's right up your alley.
Durability:
We've worn the Smith Pivlock sunglasses through just about every experience over the past few months, and we see virtually no sign of wear. The hinging system is reinforced with steel screws, and all of the moving parts remain strongly secured in the position we want them. Aside from the lenses, the only removable pieces are the rubber ear pieces, and they are holding strong with little sign of wear. The lenses themselves also remain unscratched and are not pitted at all. From our experience here, the Pivlock Overdrives are built to last even through the harshest of conditions you may want to throw at them within the bounds of reason.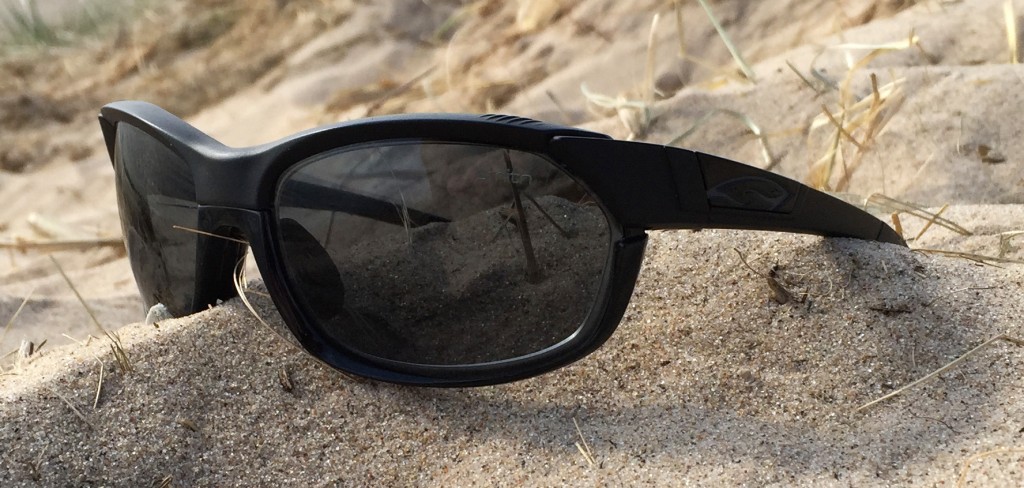 Value:
Yeah, there's the option of buying the cheep sunglasses off a gas station rack. But you don't want to be left in the sun with a pair of busted shades either. The price point on the Pivlock Overdrive is a bit on the high end, but with a huge assortment of options, interchangeable lenses that can be changed out to fit just about any lighting scenario, and a bomb-proof construction, you can be confident they'll last for a great many summers.
Buy Now: $209 – $249 or to learn more, go to: SmithOptics.com
Smith Pivlock Overdrive - Gear Review
No matter what your activity of choice happens to be this summer, keeping your eye's protected from the sun is going to be important. The Smith Pivlock Overdrive will fit securely and hold together strong, but that's just the beginning with the array of optics that are available. Find yourself prepared for any light condition the summer has to offer with the Interchangeable lens system of the Smith Pivlock Overdrive.
The Good:
Interchangeable lenses
Lots of Lens Options Available
Durable
The Not So Good:
Sit High and Allow Wind Entry
Slight discomfort From rubber components