Manny Pacquiao and Floyd Mayweather are readying to battle on May 2 at the MGM Grand Garden Arena in Las Vegas, Nevada. Despite generating historic revenue figures, greediness and disagreements over drug testing protocols delayed this bout from occurring for in excess of six years. The pound-for-pound legends finally came to their collective senses and agreed to the megafight in late February.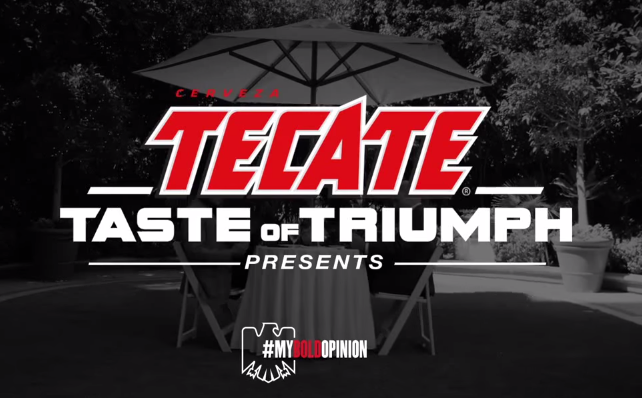 In anticipation and preparation of the colossal clash, below are Pacquiao's three most memorable victories as a prizefighter.
1. Manny Pacquiao (49-3-2, 37 KOs) – Ricky Hatton (45-2, 32 KOs)
Date: May 2, 2009
Venue: MGM Grand in Las Vegas, Nevada
Pacquiao, 31, knocked Hatton senseless in the second round to collect the IBO world super lightweight crown. Hatton, a 2-1 underdog, immediately rushed Pacquiao and tried to launch an aggressiveoffensive assault. Regrettably for the outclassed Brit, Pacquiao effortlessly countered and twice sent Hatton to the canvas early in the first. The blazing lefty ended "The Hitman" with a ferocious left hook at 2:59 of the conclusive frame.
"I really didn't see the punch coming, but it was a great shot,"
said Hatton, 31, who remained motionless for several minutes. Pacquiao's "great shot" essentially finished Hatton's career.
2. Manny Pacquiao (52-3-2, 38 KOs) – Antonio Margarito (38-7, 27 KOs)
Date: November 13, 2010
Venue: Cowboys Stadium in Arlington, Texas
Throwing fists at a catchweight of 150 pounds, Pacquiao, 32, tortured Margarito for 36 minutes to secure a lopsided unanimous decision and a junior welterweight title. The 5-foot-7 Pacquiao compensated for a glaring size differential with topflight speed and defaced the 5-foot-11 Margarito. Pacquiao, who connected approximately 500 punches, officially bested Margarito by scores of 120-108, 119-109, and 118-110. "The Fighting Pride of the Philippines" shattered Margarito's right orbital bone and bloodied the Mexican's right cheek and right eyebrow.
"As I said before the fight, I was never going to quit and tried to win this fight to the very last minute,"said Margarito, 32. "But unfortunately I was not able to get the victory over the best fighter in the world today." 
Pacquiao's immense effort allowed him to seize the junior welterweight title and a belt in an eighth weight division.
3. Manny Pacquiao (50-3-2, 38 KOs) – Miguel Cotto (34-2, 27 KOs)
Date: November 14, 2009
Venue: MGM Grand in Las Vegas, Nevada
Rumbling at a catchweight of 145 pounds, Pacquiao, 31, ruthlessly pummeled Cotto to capture the WBO  welterweight championship. Pacquiao, consistently landed stinging combinations, grounded a blood-soaked Cotto in the third and fourth, and had the Puerto Rican legend trapped against the ropes in the 12th. Referee Kenny Bayless mercifully intervened and ceased the drubbing less than a minute into the final round.
"Manny is the best fighter I have ever fought,"
said Cotto, 29, who was hospitalized after the shellacking. Pacquiao earned a seventh strap in a seventh weight class with his savage display of pugilism.
Tecate is the official presenting sponsor and the exclusive beer sponsor for the fight of the century between Floyd Mayweather Jr and Manny Pacquiao on May 2.
Up until May 3, passionate boxing enthusiasts 21 and older can share who they think will be crowned winner of the match using the hashtag #MyBoldOpinion. Tecate will pick the best, boldest, most passionate posts and select those topics to be discussed on film by some of boxing's legends, including Sylvester Stallone and HBO sports commentator Larry Merchant.
To join the conversation visit twitter.com/tecate
This post is brought to you by: