Last year Nike rolled out a radical newly designed driver dubbed the VR_S Covert.  Built with a cavity back design and a glossy red finish, the club touted less spin and a very generous sweet spot.  To say that Nike hit it on the head (pun intended) last year is no understatement.  As we all know, sequels can be a disappointing because of the impressiveness of the original, we have a tendency to expect bigger and better with the sequel.  While Nike didn't try to blow last year's VR_S Covert design out of the water, they simply decided to make the VR_S Covert 2.0 a little bit better, a little more forgiving and touch up on some of the technology.  This was a smart move on Nike's behalf because frankly there was no reason to overhaul the VR_S Covert.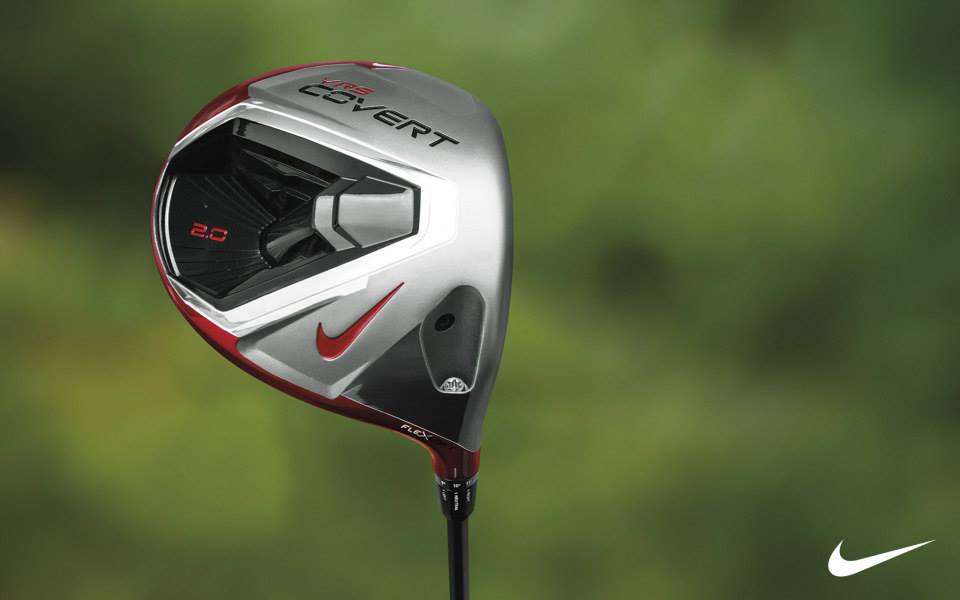 Some of the enhancements the Covert 2.0 has undergone are visually evident, (and quite handsome) but it's what's not seen by the naked eye is really what makes the 2.0 a totally new piece of equipment – as Nate Radcliffe with Nike Golf can explain much better than I…
"We re-engineered VR_S Covert 2.0 with enhancements to our High Speed Cavity Back technology that allow athletes to experience more forgiving distance than ever before.  The new VR_S Covert 2.0 driver features a redesigned cavity with Fly-Brace technology that ties the sole to the crown. By stiffening the rear portion of the club, more energy is transferred to the face at impact. The end result is even greater ball speed and up to six yards of distance gain over last year's model."– Nate Radcliffe, Nike Golf Director of Engineering
Ahead of its realease day were luckily enough to get our hands on a new VR_S Covert 2.0 for testing. Our team was anxious to put this driver to the test, so off we headed to the range!
VR_S Covert 2.0 Driver Review Breakdown
Design: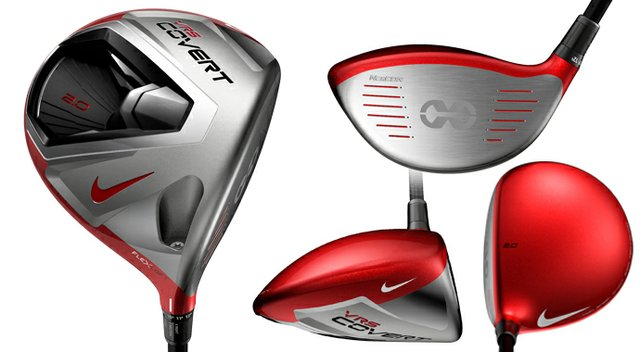 This year the Nike Covert 2.0 driver is all about the Fry-Brace technology that is tied to the sole of the crown.  Nike states that by stiffening the rear portion of the club, more energy is transferred to the face at impact which should result in better ball speed and distance.  The Fly-Brace is built to reinforce the back portion of the club head which focuses the impact stress, flexing subsequent energy transfer to the point of impact.  Nike is touting that the Covert 2.0 model should give an additional six yards of distance over last year's model. Don't worry, we tested this for our readers!
In addition to the Fly-Brace technology the VR_S Covert 2.0 also feature two  additional technologies.  The first being a larger, re-engineered NexCOR face which should also help with ball speed and distance.  NexCOR technology has been around a couple of years so it is no surprise that Nike decided to make some tweaks here. When NexCOR rolled out it was after Nike engineers decided to focus on the face of clubs to drive each club to contain the fattest and hottest face that it could possibly have.  NexCOR is designed to maximize distance for all ranges of golfers through a speed-expanding multi-face thickness and the technology that is spread across the face of the club so you don't have to hit a perfect shot to maximize your distance.  The NexCOR is 15 percent larger in the VR_S Covert 2.0 Tour and 7 percent larger in the VR_S Covert 2.0, which is the club that we tested.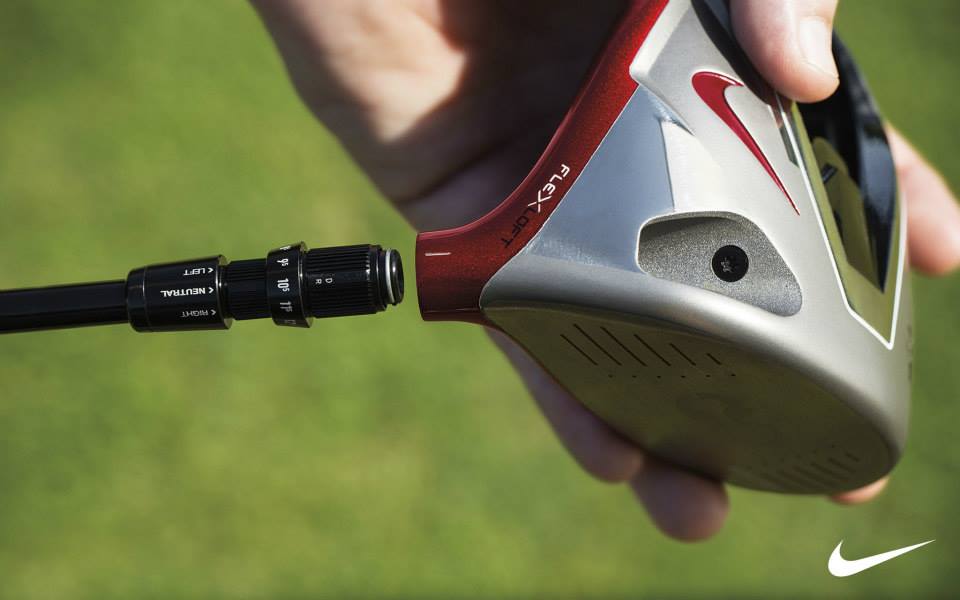 In addition to the NexCOR technology, the VR_S Covert 2.0 also includes the FlexLoft system which offers adjustability of loft from 8.5 to 12.5 degrees.  In addition to adjusting the loft you can change the face angle positions so you can achieve your desired launch and spin to get the greatest amount of distance and accuracy.  The VR_S Covert 2.0 also includes the Mitsubishi Rayon's Kuro Kage shaft which features KURo Kage Black HBP Graphite 50 shaft that touts a higher balance point.
Overall, the Covert VR_S 2.0 is a very dynamic and well designed club.  Nike is doing everything possible in their engineering to get every yard possible, which is great for us golfers!
Feel:
Feel on a golf club part instinct and part choosing the right club for your swing. You choose the right club and a good feel usually comes with that. When you pick up a new club and give it that initial flex it in your wrists, you are really searching for that "ohhhh yeah" feeling, as if you could step on the course and instantly use it.  You want the confidence that you could crush the ball down the fairway (or rough).  When our testers first picked up this club each one had that initial good feeling.  The club is light but has a good weight in the head that really gives you the impression you can drive the club through the hips and get good speed through your swing.  The Kuro Kage graphite shaft has a nice flex that adjusts well to a variety of swings speeds.  Overall, the VR_S Covert 2.0 is easy to swing and you can feel the power coming through on your swings that comes across naturally.
Hands-on Images:
Distance:
Nike is touting that the VR_S Covert 2.0 is designed to add 6 yards over the original VR_S Covert.  While we did not formally test last year's model we did have a couple of the original Covert models on hand to set up a test.  We went to the simulator and tested the original VR_S Covert across 6 testers.  After we put in 25 swings each and we recorded our average distances per golfer.  We then took 25 swings on new VR_S Covert 2.0 and compared our differences to see if we could get much hyped extra 6 yards.  We did allow some pre-testing which each club so our testers could tune the club according to their preferences.  On average our golfers averaged between 250-285 yards the original VR_S Covert, so if they were able to get 6 extra yards on average that would equate to 2.0-2.5 percent improvement their drives, which is significant.  Across all six golfers we saw an increase 5.4 yards per golfer.  Our lowest improvement was a 4.2 yard increase for one tester and the biggest improvement was a 7.1 yard increase.  When we compared the results to our golfers personal drivers we saw a 3.9 yard increase.  Overall, we were satisfied with these results and were very impressed with the improved distance.
Forgiveness:
The original VR_S Covert featured Nike's NexCOR technology which expands the sweet spot on the face and incorporates a multi-face thickness which encourages a faster, hotter face, which should equal more speed at impact.  More speed at impact means the extra distance you are craving.  Nike expanded the NexCOR technology to encompass 7 percent more of the face on VR_S Covert 2.0 that we tested.  The Tour model has an expanded 15 percent.  When we compared our hits in our testing session we did notice that extra 7 percent.  On drives that were off-center hits we did notice extra pop off the face and a reduction in that dreaded "ting" sound.  Our swings might not have been pretty when we analyzed them on our SwyngByte, that we previously tested, but they sure sound sounded nice.  For most weekend golfers, this is the type of driver we are looking for, one that helps make up for the fact that we are not going to put a perfect swing on the ball on every single drive.  We were impressed by the overall forgiveness of the VR_S Covert 2.0 and believe golfers in the market for something a little more forgiving off the tee should definitely consider this club.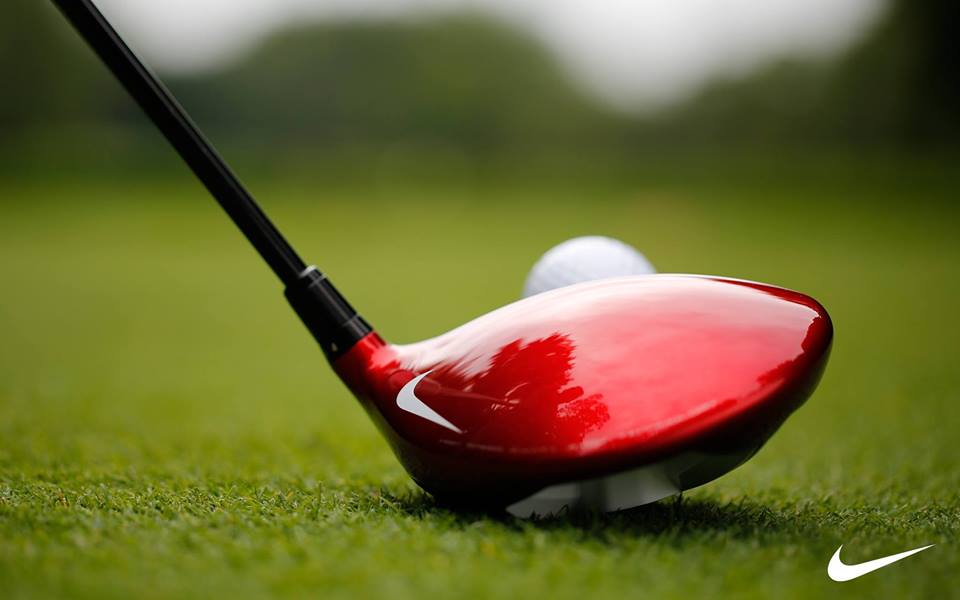 Value:
The VR_S Covert 2.0 Tour is priced at $399 and the model we tested, the VR_S Covert 2.0 is priced at $299.  We found this to be good value for the additional gains in distance that you will achieve.  Nike has priced the club appropriately in comparison with other brands.  People who use other name brand drivers have had resistance switching to Nike, but last year's Covert converted some die hards and the 2.0 should continue to convert more golfers.
Nike VR_S Covert 2.0 Driver: Range Review
The Nike VRS Covert 2.0 is a very well designed and built club that is going to make golfers very happy with the increased forgiveness and production. Nike worked hard in collaborating with their athletes, including Rory McIlroy, Kevin Chappell and Nick Watney, to add the shape, stability, and speed that they wanted. If you have last year's Covert driver you are probably good for another year or two on upgrading but if you have a 2-4 year old driver you will be impressed with the improved technology and you should definitely take this for a drive (pun intended). Enjoy!