Aww…poor Fall. Often times Fall is the overlooked middle child of the seasons always overshadowed by its beautiful sister Summer and its unwanted and more obnoxious brother… Winter. Even though I am not looking forward to shorter days and colder weather, fall is prime time for men's style. The Pitbull Surplus Jacket by MPG is a versatile jacket for the active man. Combining performance and style, the Pitbull is perfect for fall hikes, outdoor activities, or for casual wear. It's time to give Fall the appreciation it deserves and the style it brings!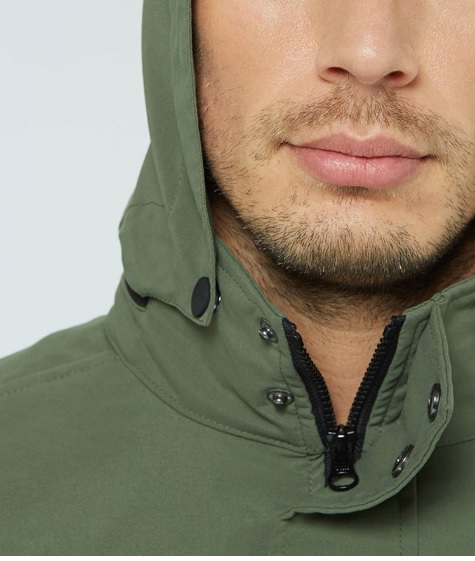 Key Features:
Fabric: Eco Tech Woven – 73% Polyester 27% T400® Polyester
Stow-away hood
Multiple storage pockets
Front zip closure with storm flap
Hidden back ventilation panel with black reflective trim
Concealed black reflectivity at sleeve tabs front & back pocket
Plaid & mesh interior waistband trim
360-degree reflectivity
Design:
MPG boasts "fashion sensibility with performance function." The Pitbull does not stray from this statement. The jacket provides warmth but allows the wearer to control the warmth with its hidden vents. The vents located in the back top of the jacket and bottom sides allow for comfort on vigorous hikes or when the warm fall sun makes an appearance. The mesh interior also lends itself to the "cool" factor of the design, keeping the air flowing nicely in and out of the garment.
For pop-up rain showers, there is a concealable hood. I do like this aspect but when the hood is not carefully stored away, it appears bulky and awkward. I do wish the hood was more discreet as I have it put away more often than not. If you prefer the hood out, this would not be a problem.
The high quality polyester-blend Eco Tech Fabric that the outside of the coat is made of is sleek, comfortable, and water resistant. The jacket moves well and it not stiff or heavy. The outside layer also keeps you dry on rainy days or misty mornings.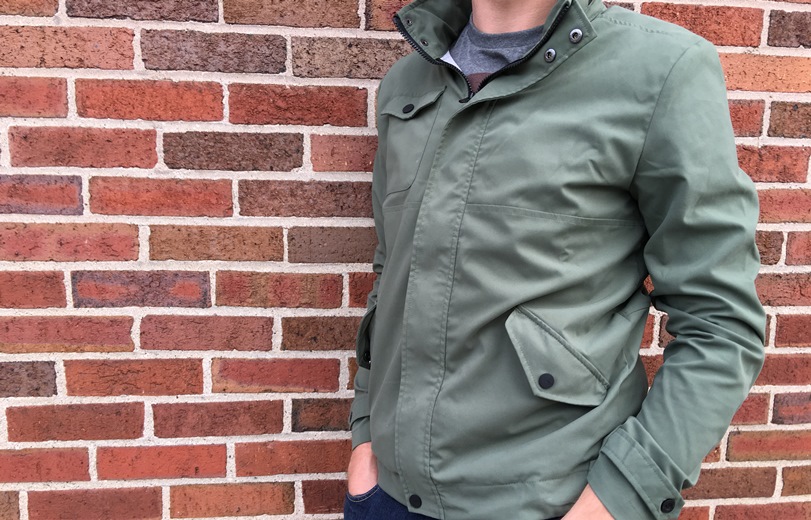 Style:
The slim fit of the jacket is perfect for casual day or night wear. The jacket provided warmth from the dropping temperatures but wasn't bulky. I prefer slim fit and would recommend that for any size of man. This  jacket is definitely fitted through the midsection and hits the waist perfectly. If you like the fitted look in your active and casual dress, you will be very happy with your purchase. Be sure to check out the site's sizing chart before making a purchase.
When I first read up on the jacket the vents were a worry. I generally do not like the look of vents on any of my clothes. I generally do not go for the "fisherman under-the-arm-mesh" look. These vents, however, are very discreet. The "active wear" elements (reflective sleeve tabs, ventilation panels, etc.) do not distract the coat from its fashionable design.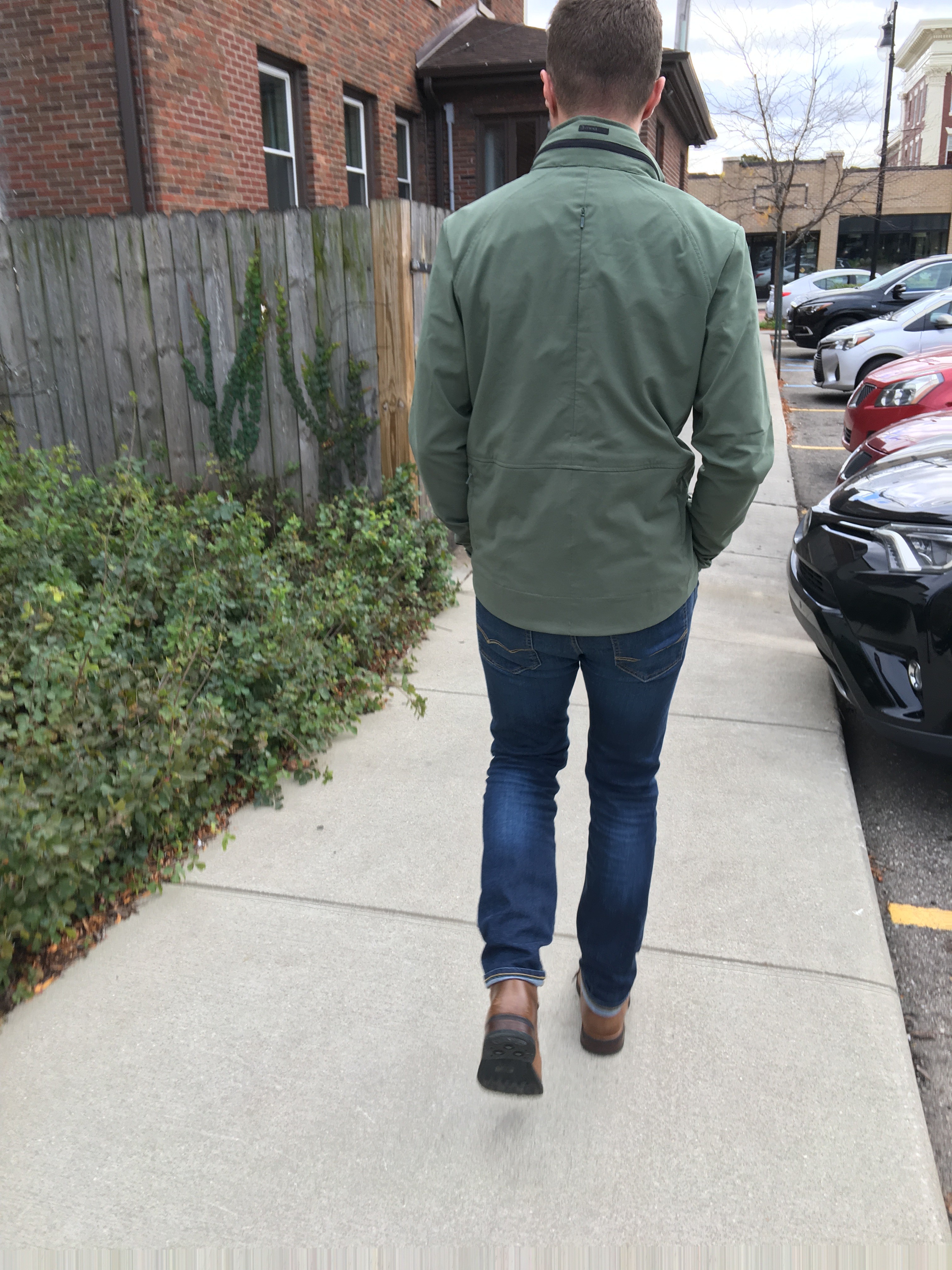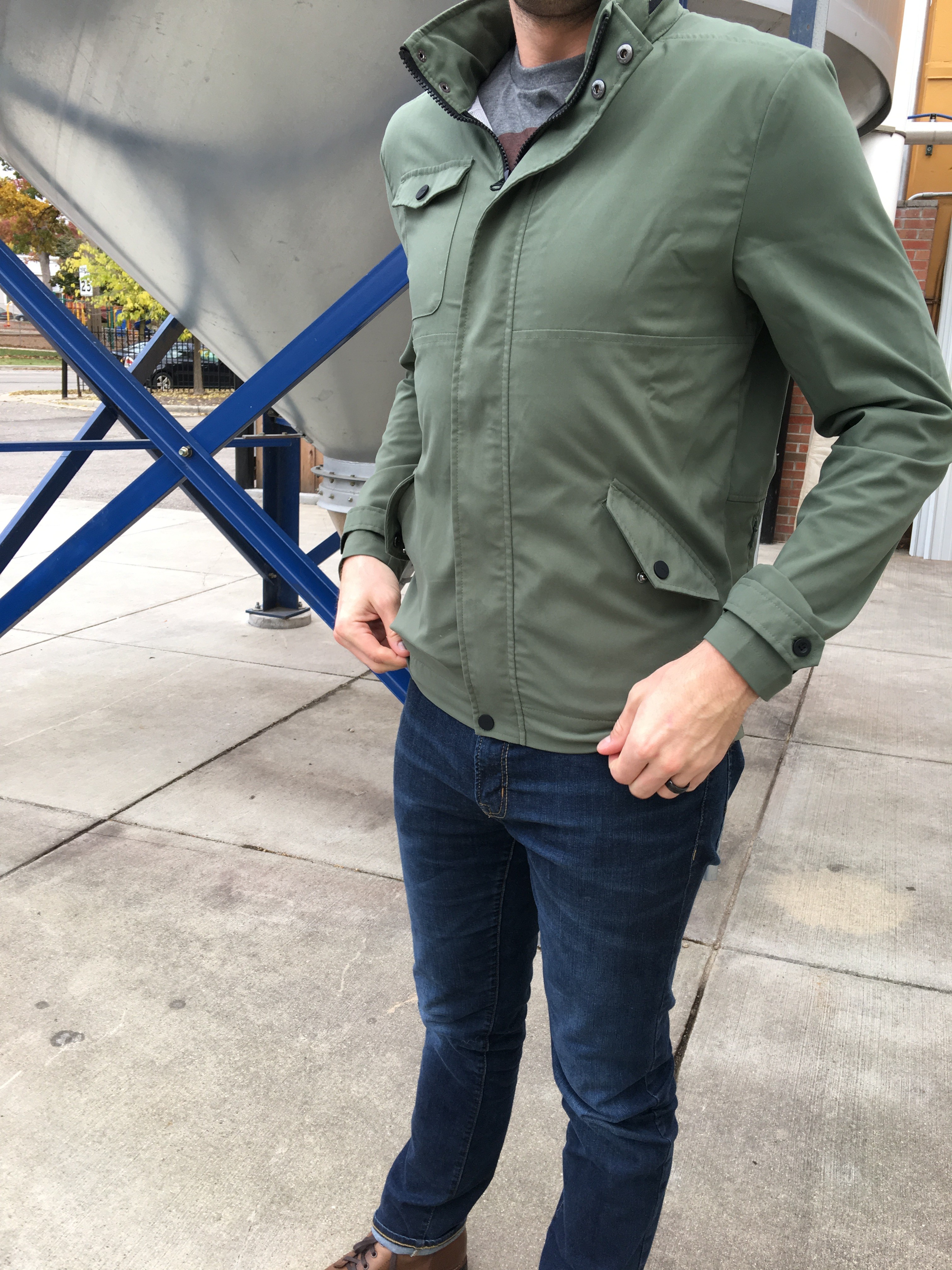 Comfort:
This jacket is very comfortable. The flexible material moves with you throughout wear. The vents and breathable mesh keeps you cool and the moisture wicking keeps you dry. In fact I was so comfortable in this jacket, I had a hard time taking this jacket off after entering a building where my outerwear was no longer needed.
This is a great option for a transitional coat from fall/winter or winter/spring. One of my favorite activities I enjoy in the winter is a vigorous snowy hike up and down the dunes along Lake Michigan. I think this will be the perfect jacket to wear to keep warm without being overheated.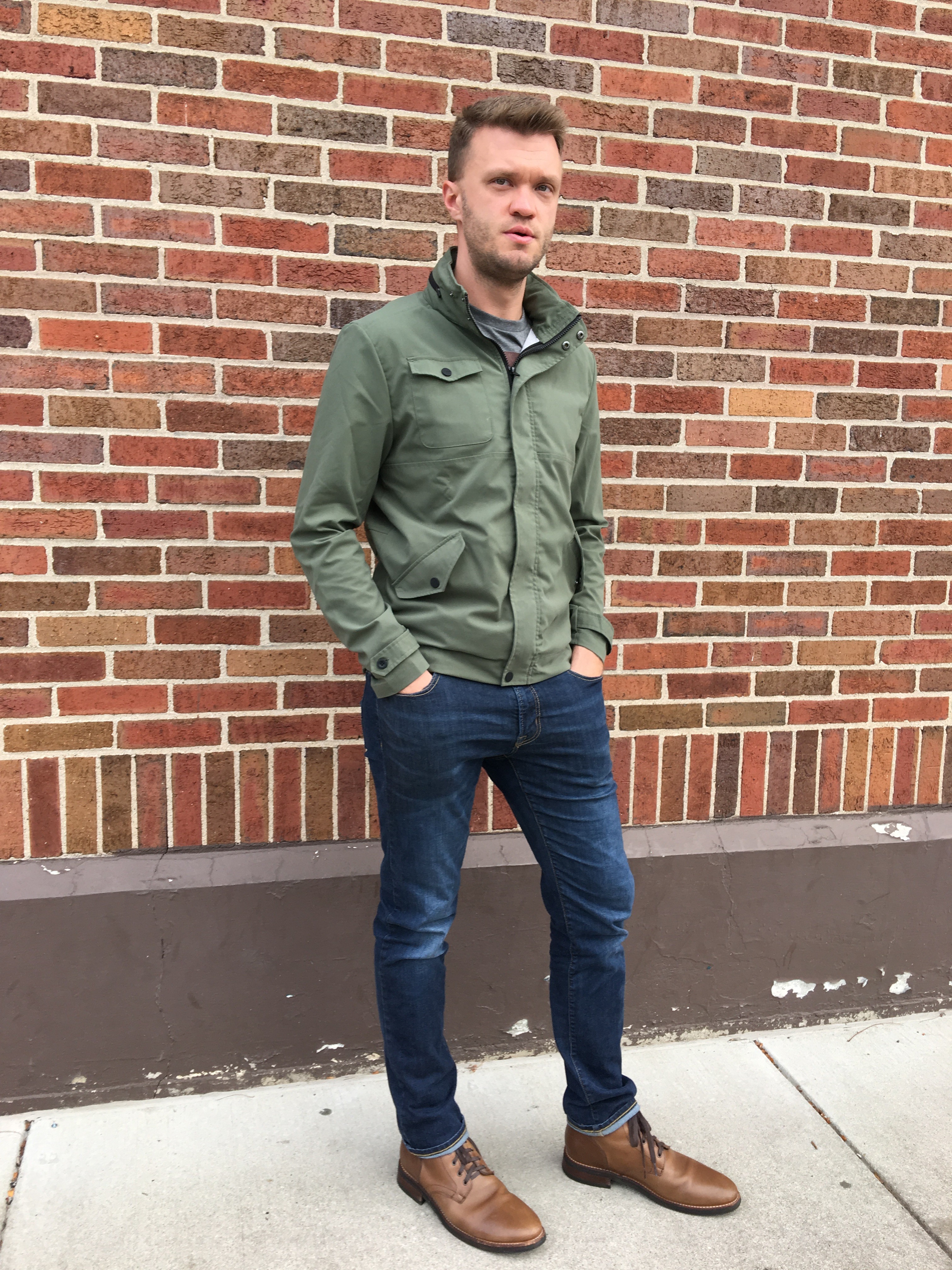 Value:
At a $130, this jacket is a great buy based on look, comfort, and versatility. Based on longevity and how this jacket will sustain wear after wear, only time will tell. The high quality polyester blend leads me to believe that this jack will last. I did launder my jacket a couple times and it held up fine throughout the cleaning process. Happy Fall ya'll!
Buy Now: $130 or visit mpgsport.com for more information.
MPG Pitbull Surplus Jacket - Style Review
The Pitbull Surplus Jacket by MPG is a great casual transitional coat from fall to winter or winter to spring. It can also be worn during vigorous activity in cold weather.
The Good
Comfortable
Discreet ventilation
Slim Fit