Designed to be undeniably chic, functional and affordable, Peace Bicycles (a Los Angeles start-up) recently launched a KickStarter campaign that quickly reached their initial goal of $30k in crowd funding.  Today, with only 6 days remaining they are at $37k and growing! These trendy commuters/cruisers are more than just a means of transportation if you ask us – they're a statement. IIn fact, for every bike Peace sells, part of the proceeds will go towards buying a bike for children and adults in need. No doubt giving owners a sense of pride when pedaling around town on their Peace Bicycle.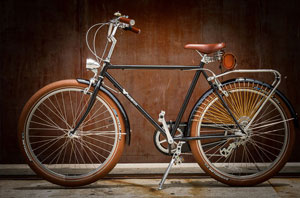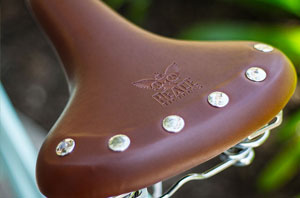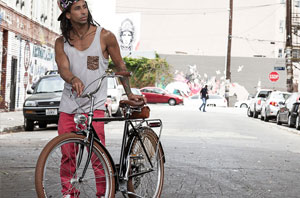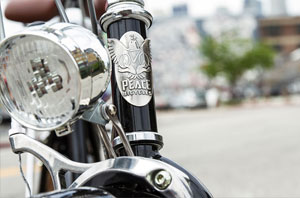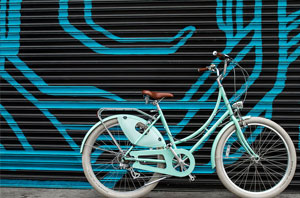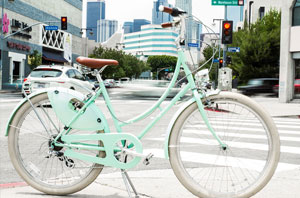 Available in both men's and women's models (pictured above), Peace is releasing the "Dreamer" line of bikes to launch their brand. The Dreamer comes in two frames, ("step thru" and "straight bar") each outfitted with a lengthy list of accessories, including fenders, a chain guard, battery powered lights (front and back), reflectors, rear rack and a classic bell.
While we could go on… and on, about all the cool accessories, add-on's and color options Peace Bicycles has to offer, we think they did a pretty damn good job themselves in their Kickstarter product video (embedded below). So why don't we let Ilya Pikus (Peace's Founder) take you through what Peace Bicycles are all about…
For more information about Peace Bicycles head on over to their website or Kickstarter site where you can get in on the ground floor and have access to some very cool perks as well.