Apparel designed to function both on and off the golf course is a concept many brands shoot for but few actually deliver on. Here's the company who aims to change that. The brainchild of Robert and Will Brunner, brothers and avid golfers, Devereux produces premium-quality modern menswear that fits your lifestyle while keeping you in-style and authentic. Their simple-yet-sophisticated apparel is as easy to pair as they are to wear. Recently we teamed up with Devereux to test out some pieces from their new 72 Collection.
With a warmer than usual March on our hands we took to the links for a few rounds of golf over the past couple weeks. For this collection testing took place on the course and off the course. Not only are Devereux's threads athletic inspired, but they are lifestyle inspired. We were able to go hands on with six key pieces from the 72 Collection. Here's how they preformed…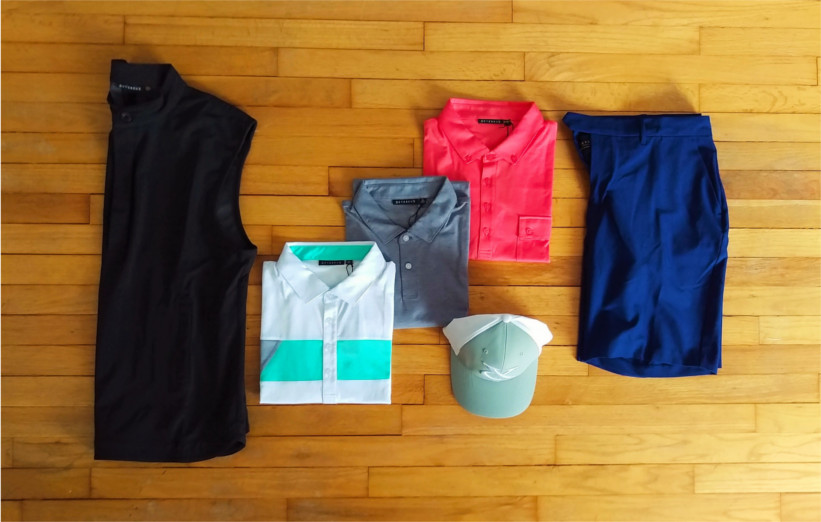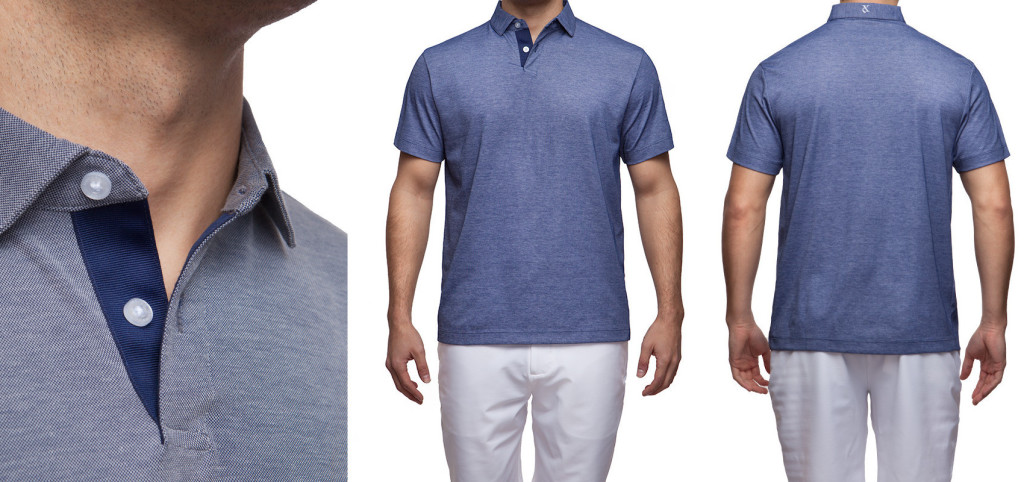 Key Features:
Swing Free Tailoring
Spread Collar
Grosgrain Detail
Heather Effect
60% Pima Cotton
40% Polyester
No golf collection is complete without a simple classic polo. The Andrew Shirt is just that. The perfect polo. Soft, comfortable and well crafted, this polo is easily one of our new favorites and doesn't stay on the hanger for too long. It looks great on the course but since it arrived for testing we've been caught out on the town wearing it too.
On the course this shirt is non-restrictive and comfy. It is also lightweight – good for warm weather golf and keeping sweat to a minimum. Available in Coral, Aqua, Navy and Steel the Andrew is a perfect performer with classic minimalist styling and a comfortable fit on and off the links.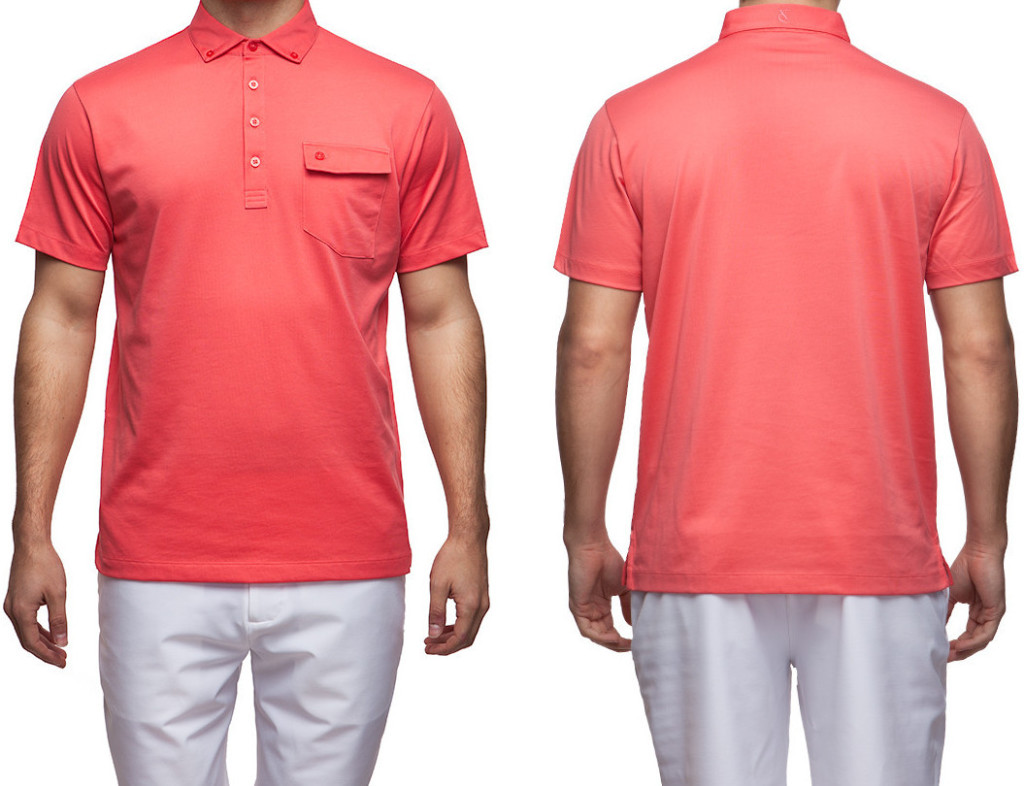 Key Features:
Luxurious and lightweight
4 button placket
Signature pocket
Button down collar.
65% Pima Cotton
35% Polyester
Embellished with minimal details, this polo is an outstanding shirt and incredibly stylish. You want buttons? Well, the Brunner's got buttons alright! We really like this polo for its seriously comfortable fit. The build quality is simply fantastic and the pocket sets this shirt off perfectly.
With four buttons running up the neck of the Brunner you can rock the deep-v on your playing partners and intimidate them with your man fur, or go all Bubba Watson on them and fasten every last one. The choice is yours. Either way the Brunner polo keeps you looking fresh.
Key Features:
Lux-tech Jersey
Abstract Cut & Sew
Spread Collar
4-button Placket
65% Pima Cotton
35% Polyester
You can never have too many polos. And if you're going to add another one to your collection might we suggest the Cole. This super stylish shirt looks great both tucked and un-tucked. The detail across the chest is eye catching and adds a pop of color that we love.  The Devereux logo is stitched into the back of the collar for an added touch of class.
Key Features:
Countour Waistband
Signature Back Pocket Flap
Printed Pocketing
4 Way Stretch
90% Polyester
10% Spandex
Available in five colorways, the Martin Shorts are euro inspired and deliver a great fit. These shorts are stretchy and stylish. On the course they feel great. Througout the swing they're super giving and don't restrict at all. The only regret about these shorts is that we don't have them in every color… yet!
Key Features:
Technical Vest
Horn Button Detail
Intricate Hem Finishing
Joey Pocket
Water Repellent
2 Way Stretch
97% Polyester
3% Spandex
Paring nicely with any of the Devereux polos, the Montgomery Vest is nice for early morning rounds or running to get coffee. I was never much of a 'vest man' but after trying this one on and wearing it on and off the course I think I will be wearing it quite often. While testing this vest around town I was given quite a few compliments. Maybe I am a vest man after all!?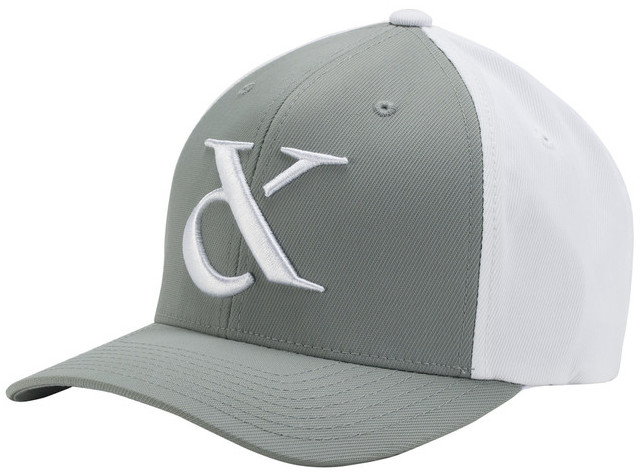 If you're a fan of Devereux and their fine threads you might as well be loud and proud. The DVRX 6001 features FlexFit technology for a comfy all day fit on most head sizes. My head is on the larger size and it fit great.
Available in two colorways this is a perfect hat for the golf course or wearing around town when you don't feel like messing with your hair. Lately I've been packing it with me as I go on trips and flights. Since Devereux is a fairly new brand the logo gets a lot of attention and I find myself telling a lot of people about the brand. Good move Devereux!
If you need comfy hat with simplistic style this is a really great option.
There you have it… six pieces of apparel from Devereux's new 72 Collection. To check out the full collection head over to dvrxgolf.com today.
Devereux 72 Collection
Overall this is an excellent line of clothes. The build quality is fantastic. The materials are wonderful and the sizing is true. If you're in the market for some stylish warm weather clothes for this spring/summer you'd be hard pressed to find anything equal to Devereux at the same price point. We've been wearing our samples for a little over two weeks now and we very impressed.