When the Dakar Rally kicked off in Asunción, Paraguay this January, BFGoodrich Tires was back on competitors' vehicles on a large scale for the first time since 2012. In addition BFGoodrich is rolled out the BFGoodrich Dakar Service Center, through which competitors benefit from 24/7 technical expertise. The rugged terrain and unpredictable elements that racers face over two weeks and more than 5,000 miles of punishing competition across three countries is exactly the sort of proving ground that BFGoodrich seeks.
The Dakar Rally may be the world's most grueling innovation lab, but BFGoodrich Tires races to win, not just to learn. With the first victory occurring in the Paris-to-Dakar class victory in 1993, BFGoodrich followed with a dozen overall Dakar victories, including 10 straight wins from 2002 to 2012. Check mate!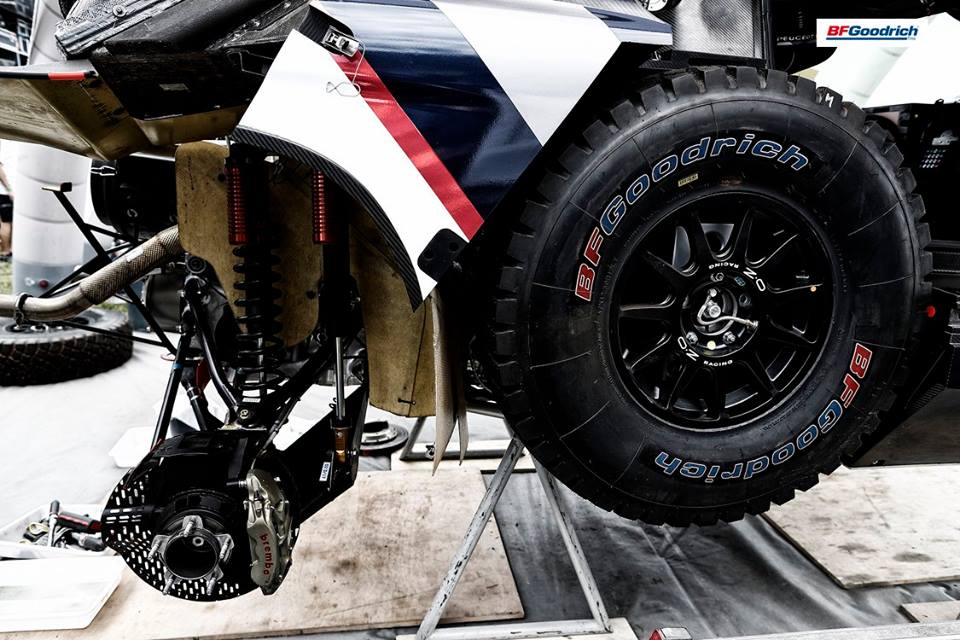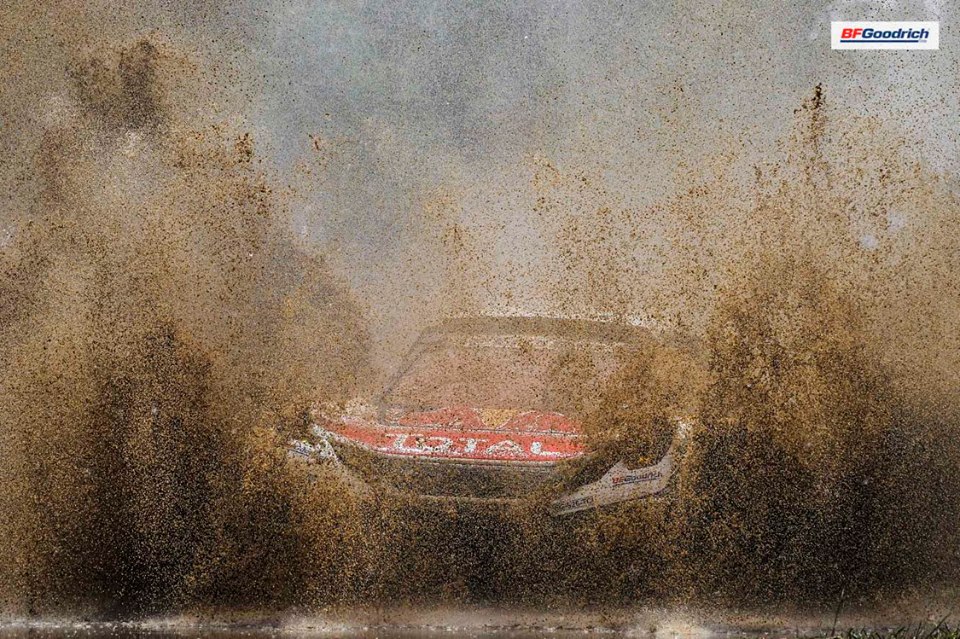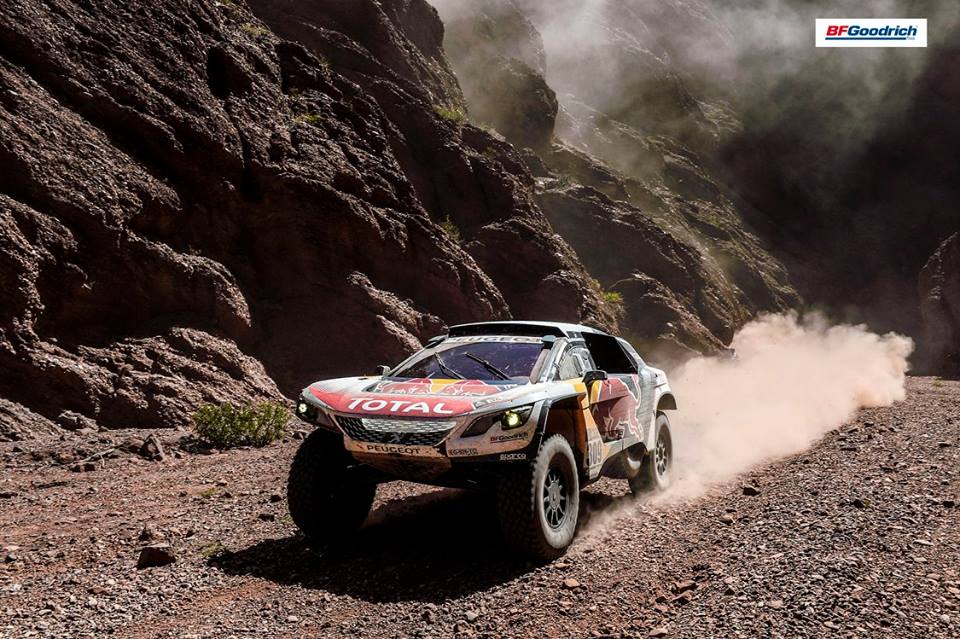 Recently we sat down with the folks from BFGoodrich to pick their brains about returning to the Dakar Rally in 2017 and off-roading in our own personal vehicles. Here's how it went…
Why did BFGoodrich decide to come back to the Dakar Rally after a 4 year break?
"BFGoodrich has a storied history at Dakar, having won 12 races overall — including 10 consecutive from 2002 – 2012. Featuring rugged terrain and ever-changing conditions, Dakar is the ideal lab for BFGoodrich, where they innovative through motorsports. Ultimately, BFGoodrich announced its return to the 2017 Dakar Rally to declare its Global Domination of Dirt."
What is the biggest challenge for BFGoodrich tires at the rally?
"Cross-country rally racing is a distinct challenge, and the Dakar Rally features some of the most complex terrains on the planet. The rugged terrain and unpredictable elements that racers face over two weeks and more than 5,000 miles of punishing competition across three countries presents the biggest challenge for our drivers."
I'm running the KO2's on my Jeep what is the big difference between mine and what is being used in Dakar?
"There were three main tires used in Dakar. The All-Terrain KDR2, All-Terrain KDR and Baja T/A KR2. The All-Terrain KDR2 is a uniquely constructed race tire specifically created for cross country rally racing. Sharing similar characteristics with the BFGoodrich Baja T/A® KR2, this tire is designed to be lighter and sports a new tread pattern. The tire is tuned for the increased handling demands of lighter-weight vehicles. The Baja T/A KR2 tire has dominated Baja deserts also helps racers in the two-wheel-drive buggies at Dakar. Its tread is designed to deliver maximum traction on soft ground, extreme protection against sidewall damage and balanced braking and cornering performance. These innovations help inform BFGoodrich's innovation lab, and they designed the All-Terrain T/A® KO2 with the same ruggedness and durability in mind."
What technology in the tires being used in Dakar can we find on consumer off-road tires from BFGoodrich?
"The race tires are designed and constructed to withstand the punishment of Dakar. This technology is then transferred to the brand's consumer tires, which share similar compounds and structure with the competition tires. Additionally, the tires for Dakar and our latest consumer tires are built in the same BFGoodrich Tires manufacturing plant in Tuscaloosa, Alabama. That hard-learned and hard-won "know how" migrates from BFGoodrich race tires to acclaimed consumer models like the All-Terrain T/A® KO2 tire, designed for durability and extreme traction. More specifically, The All-Terrain T/A® K02 contains CoreGard Technology: Tougher Sidewall Rubber: Split & bruise resistant sidewall rubber, derived from BFGoodrich's race proven Baja T/A®KR2 tire."
How do we get an invite to attend a race in 2017? We want to go fast!!
"We'll keep you top of mind and will let you know if we have the opportunity to host you at the Dakar Rally!"
Want to learn more about BFGoodrich and their dominace at the Dakar Rally? Follow them on Facebook and Twitter. Also check them out on their website – BFGoodrichTires.com