I've got a history with Asics. I was born with a thin foot and high arches, so Asics were my staple brand of running shoes for years and years. However, sometime in the last decade, I feel that Asics changed their design to that of a wider foot and lower arches. They just didn't fit my foot right anymore, so I started shopping around and trying new things. Today, after having sampled the market with other brands of running shoes, I'm going back to my origins to review the Asics GEL-Lyte33 2.

Why the GEL-Lyte33 2's and why now? We'll why don't you take a look at the embedded video below… and it will become quickly apparent.
GEL-Lyte33 2 Key Features:
Rearfoot GEL Cushioning System – Attenuates shock during impact phase and allows for a smooth transition to midstance.
SpEVA Midsole Material – Improves bounce back characteristics and decreases midsole breakdown.
Guidance Line – Vertical flex groove decouples the tooling along the line of progression for enhanced gait efficiency.
F.A.S.T.™ Drop – Similar to the geometry seen in racing flats, a low heel-toe differential reduces midsole weight to improve economy and encourage faster running.
F.A.S.T.™ Sole – Minimal outsole material is positioned only in high abrasive areas.
F.A.S.T.™ Heel – Lightweight heel construction comforably hugs the foot while minimizing structural weight.
FluidAxis™ – Anatomically correct deep flex grooves have been aligned to the joints of the foot. This innovative construction enables the shoe to recognize, adapt, and respond to the athlete's exact load and positional change from first impact to toe-off.
Specs:
Weight: 8.5 oz
Heel Height: 17 mm
Forefoot Height: 11 mm
Sizes: 7 – 15 (men's)
– Asics GEL-Lyte33 2 Review –
Comfort: 
(8 out of 10) The GEL-Lyte33 2 were noticeably light from the first time I put them on. At 8.5 oz, I could feel that little extra spring in my step in comparison to my previous running shoes. Asics' new FluidAxis technology is designed to work with the natural motions of the foot and ankle joint, which contributes to the ease of rolling your foot from heel to toe with each step. I have noticed a few uneven spots in the front soles of these shoes, but not to the point that I feel any real discomfort or pain in longer runs. I've experienced much worse with similar running shoes made by competitors. As I mentioned earlier, I need a shoe that supports my high arch. This shoe is obviously geared more towards your average foot shape. However, after a little bit of breaking in, the GEL-Lyte formed really well to my foot. For anyone who has a foot shape that's not exactly average, that is a really nice quality to find in a running shoe. I should also note, the process of breaking these shoes took a very minimal amount of time. I've had shoes that hurt my feet for a month before I could do the longer runs with them, but after wearing the GEL-Lytes to work for about a week, they were ready for whatever distance I wanted to take them.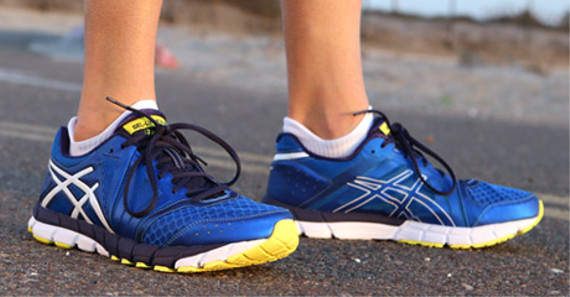 Design: 
(9 out of 10) At first glance, the GEL-Lyte33 2 has more of an appearance of an old school racing flat than that of a mid to long distance running shoe. Asics has incorporated a double layered upper construction with multiple light mesh materials, giving the shoe a more flat appearance. By replacing the traditional leather frame construction, these shoes remain remarkably soft, light, and breathable. Because of this design feature, the heels are extremely soft when compared to more traditional running shoes, so I had to be a little more careful not to just cram my foot into them every time I put them on. If you take care of these shoes properly, they will take care of your feet on the trails.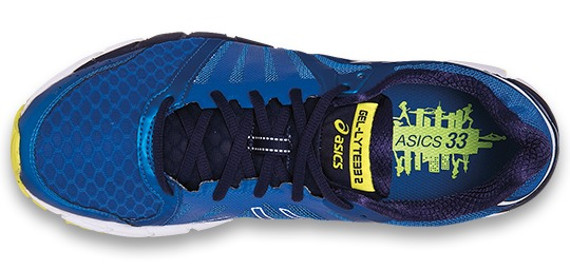 The soles of these shoes are constructed with Asics staple SpEVA material and the newer FluidAxis technology. The SpEVA material provides soft cushioning that can flex with the foot with every step, which works impressively well with the new under-sole form.  
Traction: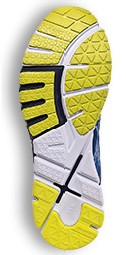 (9 out of 10) The FluidAxis system deviates from what you would typically expect when you look at the under-sole of other running shoes. When traction is concerned, I've always been used to a basic vertical and horizontal checkerboard pattern of grooves that tend to look like a car tire. In this case though, Asics has used a dramatically curved central guidance line and diagonal heal grooves designed to work more with the natural role of a runners step than just basic forward momentum. With this kind of sole construction, the shoe remains formed to the foot throughout your stride and holds well to whatever surface you happen to be running on.  
Durability: 
(8 out of 10) It's easy to draw the early conclusion that a running shoe with this kind of soft construction will not last more than a few hundred miles. I have to say though, I've put about 100 miles on these shoes already and I don't see any cause for concern that they won't last at least another 200. Aside from basic wear and tear in the softer areas in the side walls of the sole, these shoes appear to be making it for the long haul.  
Value: 
(9 out of 10) These days, you can expect any shoe under $100 to have limited, but adequate comfort and stability that lasts no more than 200-300 miles. At $90, the GEL-Lyte33 2 is a bit of a show off in the category of a mid-level running shoes. This product features light weight, well thought out sole construction, and durability throughout. The price tag is more than agreeable when you factor in the amount of use and ease you can get out of this shoe.   Hands-on Images: Click to Enlarge.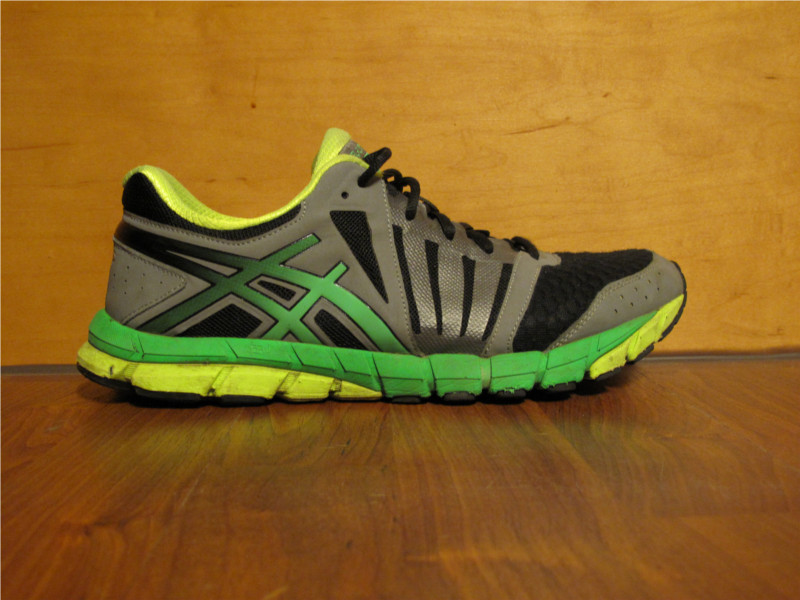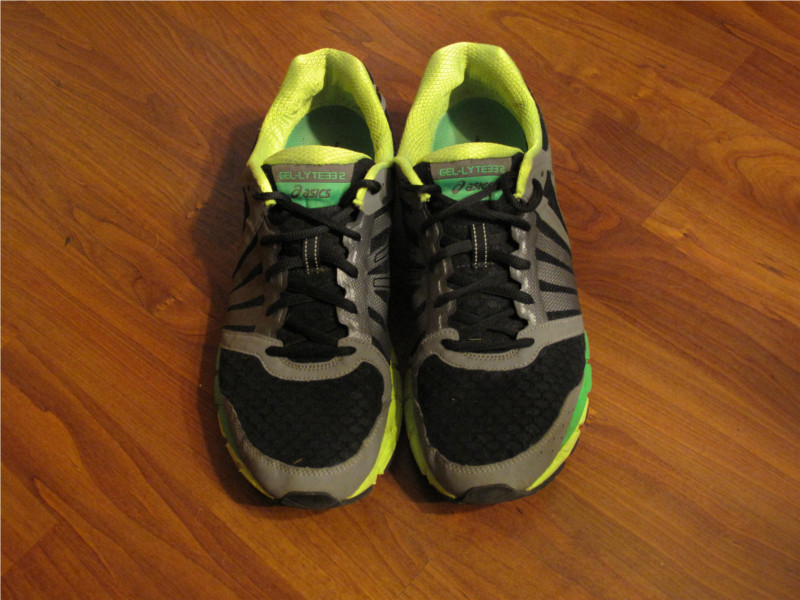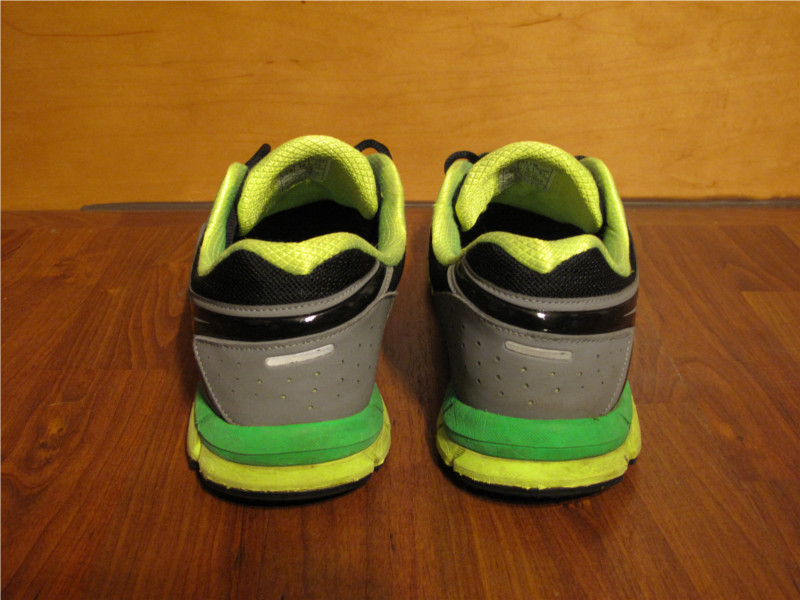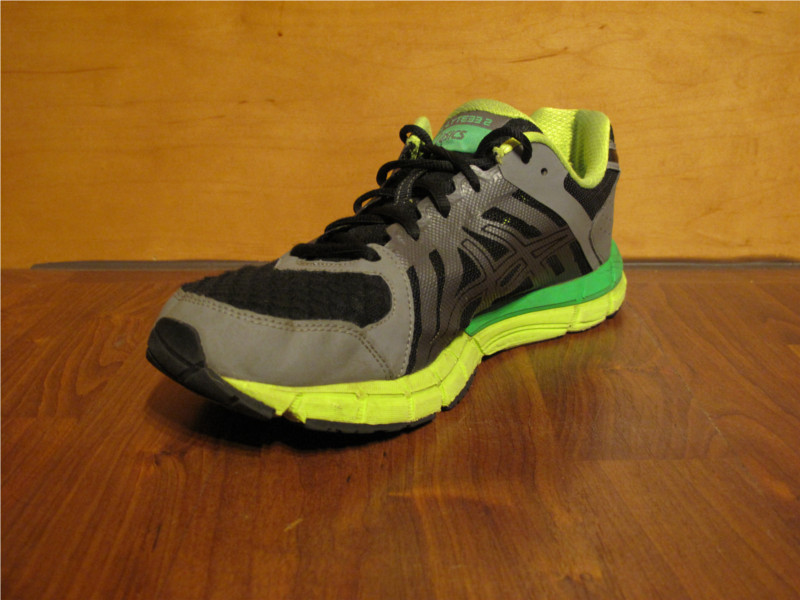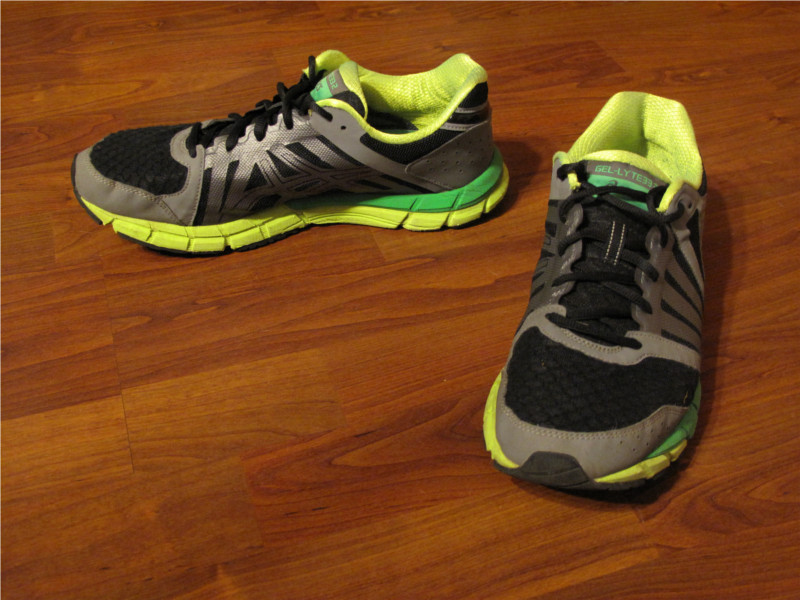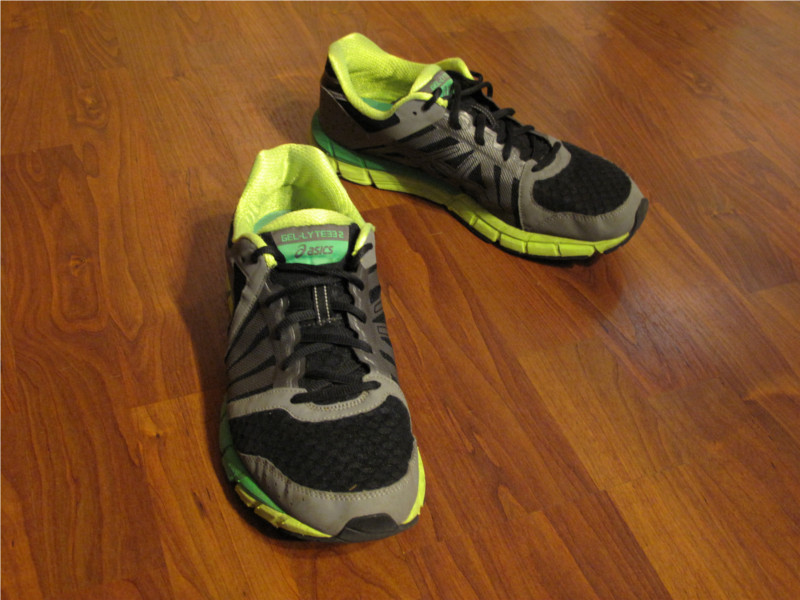 Bottom Line

:
The Asics GEL-Lyte33 2 certainly has impressed me in a lot of ways. I like that Asics has brought a lot of new technology to the table in creating a light, yet durable shoe in their mid-priced market. From the first time you put them on, you know these shoes will provided comfort. Over a period of time, you discover the FluidAxis technology will reliably grip the trail and support your feet for those mid to long distances. Asics has found a formula that brings all of the major aspects I look for in a running shoe to the table, and I look forward to seeing new versions of the GEL-Lyte33 2 re-designed throughout the years to come.   Buy Now: $90 or go to: AsicsAmerica.com