American Born Bourbon - Drink of the Week
In the middle of 2016, Milestone Brands decided to expand their portfolio and acquiredAmerican Born Moonshine, a brand from Windy Hill Spirits.  In less than a year of owning the new brand they have already launched a new product lineup that is sure delight your taste buds.  Milestone recently announced the introduction of a new line of whiskeys; 83-proof American Born Bourbon Whiskey, and two 70-proof real fruit-infused whiskeys, Peach and Apple.  Recently the nice folks at Milestone sent over their 83-proof American born Bourbon Whiskey for our tasting panel's review.
The 83-proof Bourbon whiskey pays homage to the recognition of the country's independence in 1783.  This bourbon whiskey is a proprietary blend of corn and rye grains which is designed to honor and reflect the tradition and spirit of America.  As CEO of Milestone Brands, Eric Dopkins proudly states that "American Born is an incredible brand that represents the history and roots of our country while also celebrating today's American lifestyle and culture. We are thrilled to continue honoring this tradition with a revitalized line of whiskeys and are excited for the impact it will have on the growth of American Born."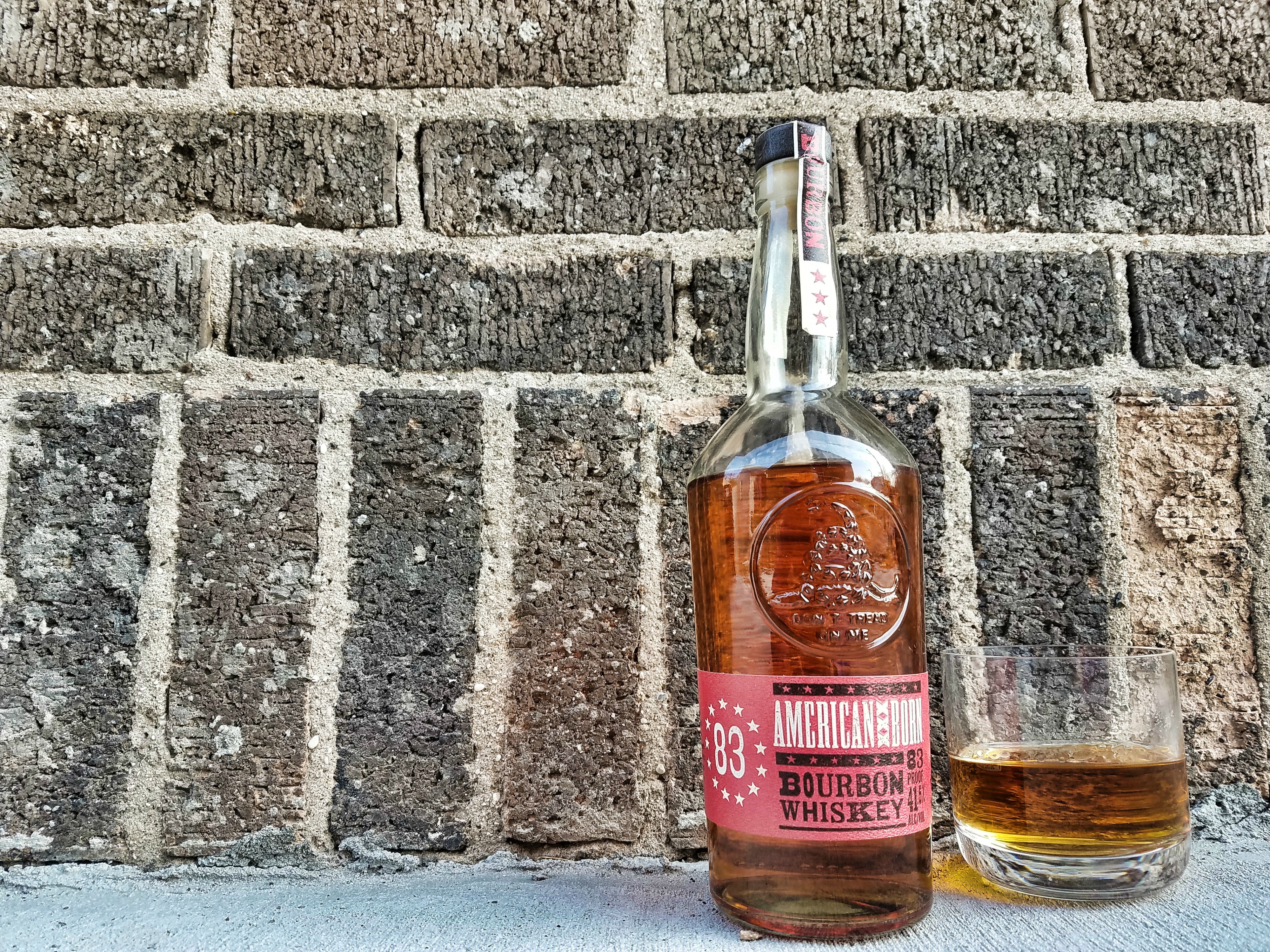 We handed the American Born Bourbon Whiskey off to our tasting panel to see how well this new whiskey held up. Here's what they discovered…
American Born Bourbon Whiskey Breakdown

Proof: 83 (41.5% ABV)
Age:
Nose: Maple, sweet corn, rye
Flavors: Maple, vanilla, oak and spice
Price: TBD
The first thing you will notice upon your initial sip of American Born Bourbon Whiskey is how delightfully smooth the whiskey is.  There is no burn up front and there is a very subtle burn on the back-end. A lot of this comes from the fact that the whiskey comes in at 83 proof.  It is not exceptionally strong in alcohol content as most bourbons are 90 and higher.  However, while you may lose some burn, you do not lose all the flavor. On the palate there is a great deal of rich and earthy flavors such as oak, corn, vanilla, and some lots of maple. Maple was one the flavor that our tasting panel noticed first and often.  We got it on the nose and on the palette and it as a nice richness to the whiskey. The flavors are full bodied and easily noticeable. The finish is moderate with sweet corn, maple, and vanilla flavors and has a slow but nice burn to it. Whether you choose to drink it on the rocks or mix it up, the easy to drink American Born Bourbon Whiskey is a nice addition to any bar and is sure to please your guests.  Enjoy!
MIX IT UP WITH… "Shoo-Fly Punch"
Ingredients: 5 tbs American Born Whiskey Bourbon, 2 tbs ginger liqueur, 1 tbs lemon juice, 1 tbs simple syrup, 1/4 tsp bitters, crushed ice, ginger beer.
Directions: Stir together first Whiskey, ginger liqueur, lemon juice, simple syrup and bitters. Fill 1 (16-oz.) glass or Mason jar with crushed ice. Pour bourbon mixture over ice; top with ginger beer (about 1/3 cup). Garnish, if desired. Serve immediately.
American Born Whiskey will first launch in Tennessee, Texas and California in Spring 2017. The brand will continue to roll out in Florida, Georgia, Illinois, New York, Arizona, Missouri, Washington, Minnesota, Wisconsin, Kansas and more.