Built by hand in the good ol' USA from only this highest quality materials, ADAK Adventure Trailers builds rugged, dependable adventure trailers for avid outdoorsmen. Their trailers come equipped with a custom aluminum chassis that delivers serious ground clearance so you can get off the pavement and into the backwoods.  Simply put – ADAK makes some of the most perfectly built trailers for hunting, fishing, camping, overland exploration and four wheeling. Built with composite construction and articulating suspension, their line of trailers are built to go almost anywhere you want to take them.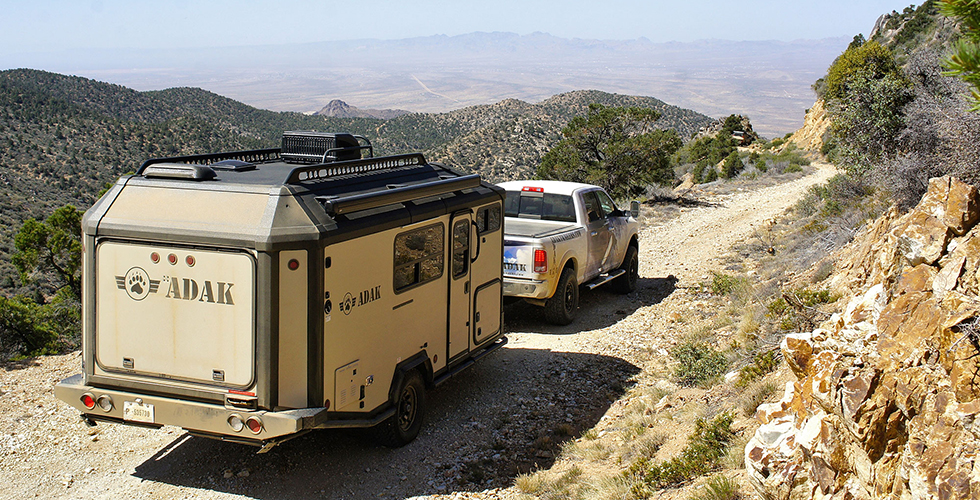 Who is ADAK? 
"We are hunters, fisherman, campers, and enjoy all things outdoors, especially when we can get off the beaten path and go where there are no crowds. The problem is we are at that point in life we enjoy our creature comforts. When we were younger sleeping on the ground and weathering winter storms on a Colorado elk hunt had a certain manly appeal. But as we get older and common sense somewhat takes control of our testosterone we began to realize comfort after a long day in the woods or on the water would increase the overall enjoyment of our outdoor adventures. So over the ensuing years we tried several different avenues. Tents, camper covers in the bed of a pickup, travel trailers, all the way to class A Motor Homes. While each step became more comfortable it also became more expensive and the more expensive it became the less apt we were to getting off the beaten path. Who wants to scratch the side or rip something off the bottom of a $375,000 motor home or for that matter even a $20,000 travel trailer? No one likes to tear up their toys."
Now that we know who they are and what they make. Let's take a closer look at some of ADAK's trailer designs and their many features…
Up first we have the 11.9′ BIVOUAC. This little guy is small yet mighty. Packing 20.75″ of ground clearance, room to sleep 2 people, a 13,500 BTU AC unit, an on-board hot water heater, a refridgerator and a 2 burner stove – this compact off-road warrior is fully equipped and nimble enough to make it down even the most narrow two-tracks.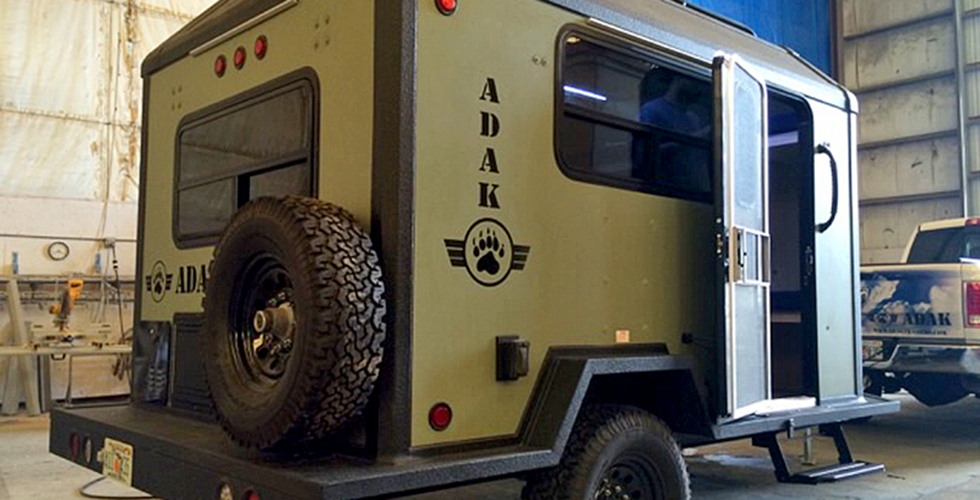 With a base price of $39,875 the the BIVOUAC trialer is indeed a kick in the wallet, but if you plan to spend weeks per year in the back country and don't want to worry about getting hung-up on the rocky trails. This nimble trailer is an ideal companion for your excursions.
Next we have the big dog, the 17′ OUTPOST. This bad boy comes equipped with a 1,000 W Inverter Generator, LED lighting throughout, large storage areas for gear and equipment, built-in gun cases, space to sleep 4 people, a 45 gallon fresh water tank, 13″ electric brakes and so much more!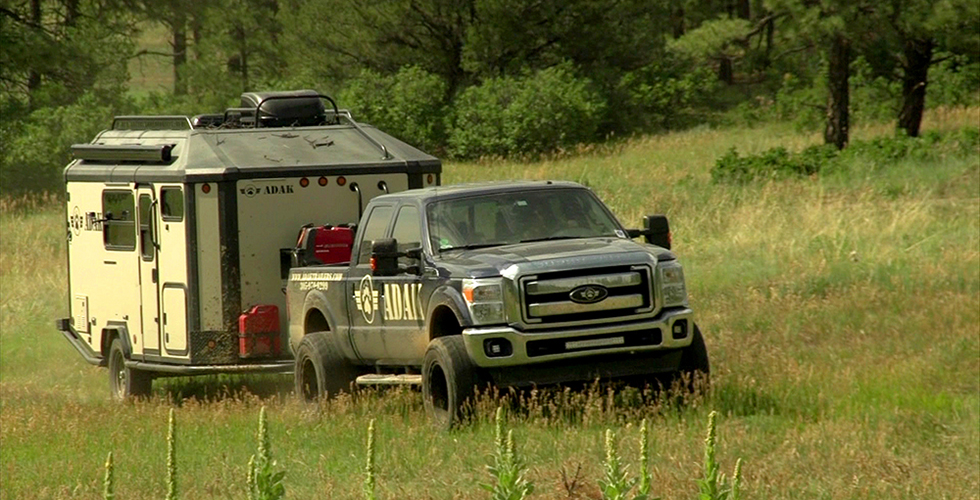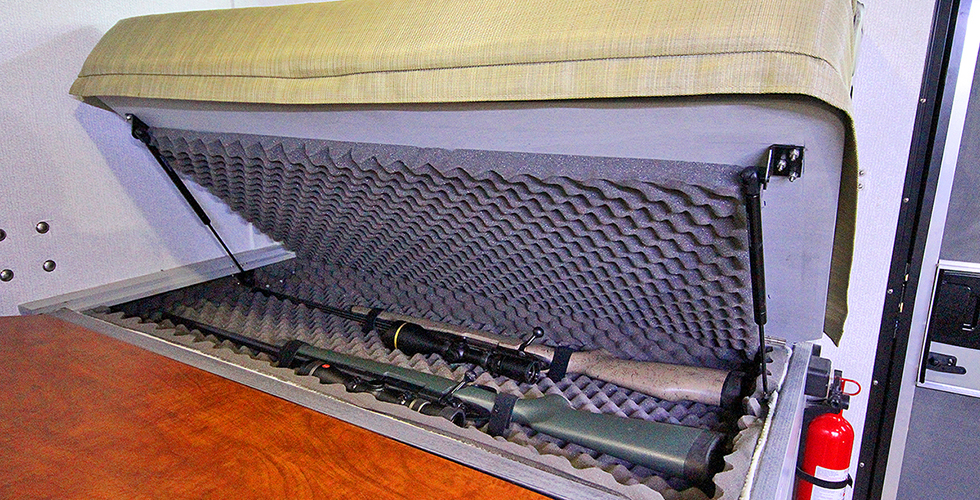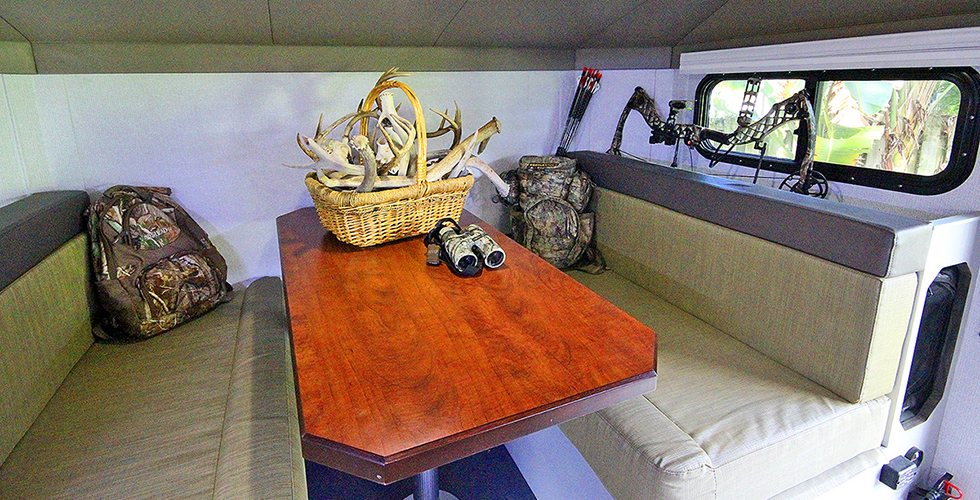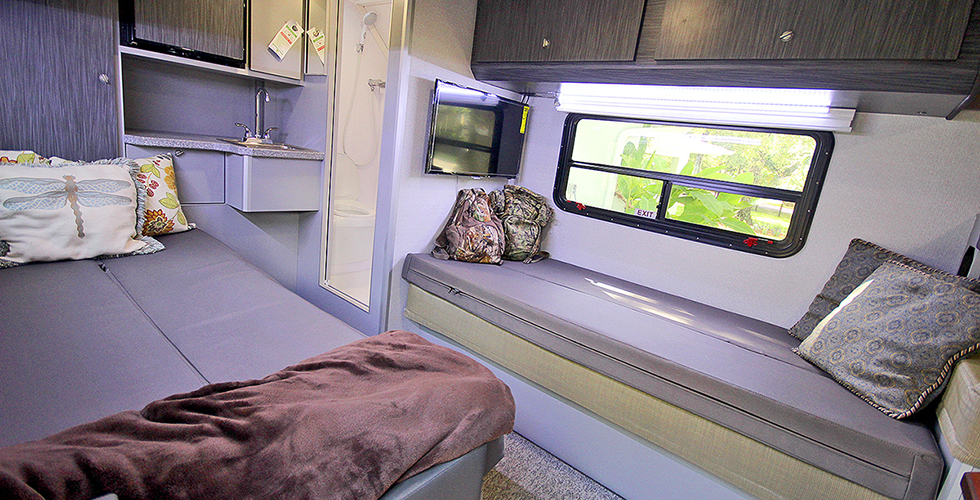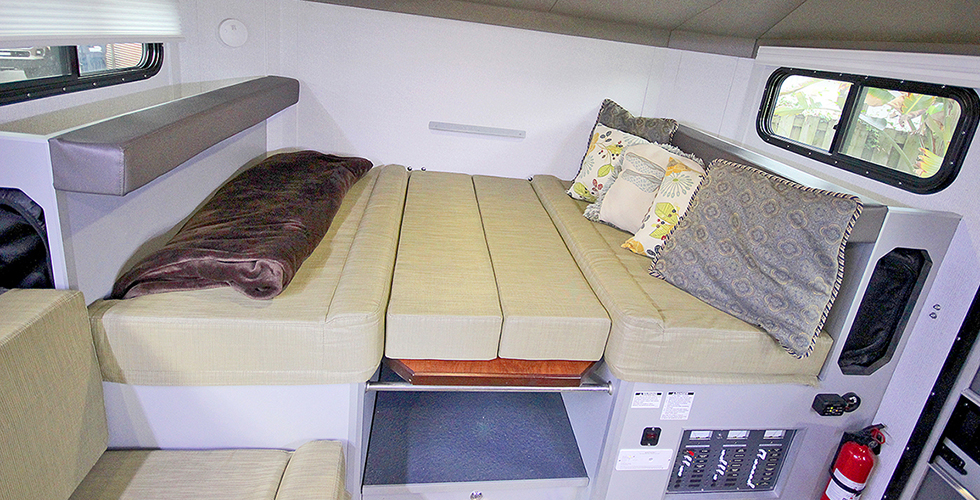 Tipping the scales at a whopping $49,000, the 17′ OUTPOST is a beast. This trailer is outfitted with all the comforts of home yet remains rugged enough get you anywhere you want to go. Perfect for hunters and fishermen on the go. And if you've got some extra cash laying around you can fully equip this bad boy with $23,755 worth of options and upgrades!
Want to learn more about ADAK and their adventure trailers? Of course you do, head over to AdakTrailers.com
Update (10/19/16): Sadly it looks like ADAK has gone under. Their website is now defunct.