Simply put… bindings are the foundation of snowboarding. You need them! You can ride the most capable snowboard on the mountain, but without an outstanding set of bindings you'll never experience the board's full potential. Snowboard bindings have come along way in the past several years with technology that allows for quick and easy access in/out, shock dampening and impressive adjust-ability. If you're like most snowboarders we know, you're still shredding with the same bindings you got for Christmas 7 years ago. We applaud your frugal ways, but you don't know what your missing!
The task of tracking down the best snowboard bindings can be time consuming and filled with more questions than answers. To help you sift through the lame and get straight to the awesome, we've compiled a list of the seven best snowboard bindings on the market. Scroll down and enjoy!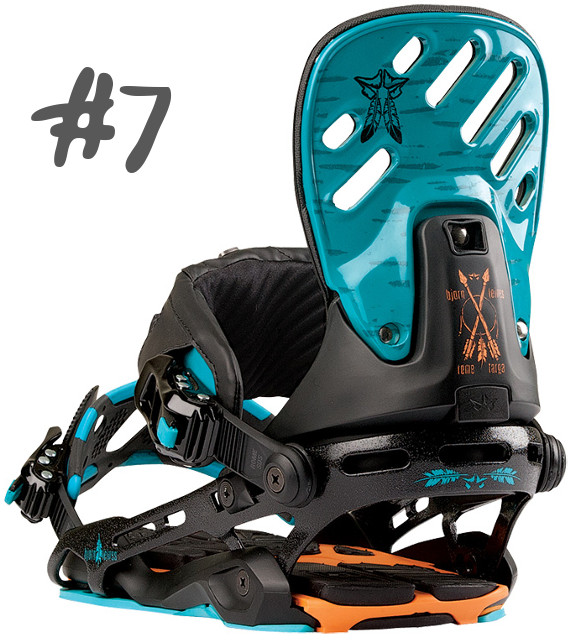 Designed to take a beating while absorbing shock, the Targa bindings by Rome are tech-filled, comfortable and engineered  for the most customization in any binding made.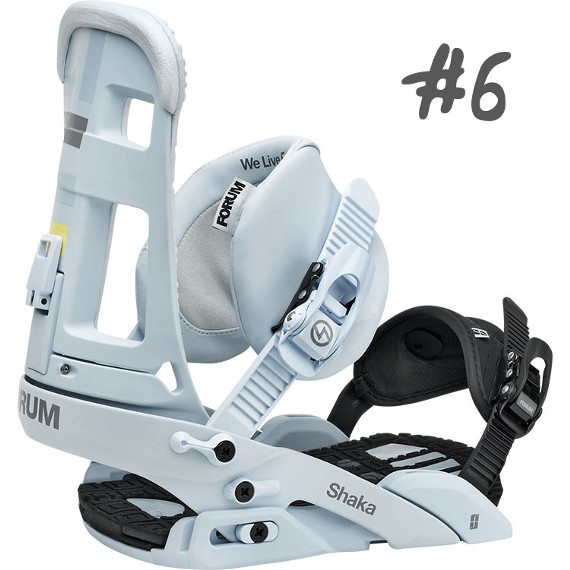 Coming in as the most affordable bindings to make our list, the Shaka by Forum are equal parts performance and style! Shredding all day takes its toll on even gnarliest riders, so having a binding that moves with way you ride is critical. Working with natural flex of your board Good Vibes takes binding/board relationship to smoothest level yet, providing a continuous flex and faster response that is essential to maintaining composure. Complimented with Simmer Down Canting, which adjusts with your stance for effortless flow, you can ride comfortable and confident with that easy style.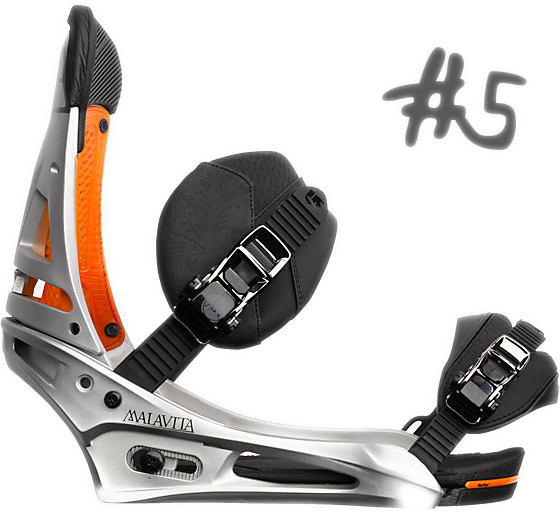 Burly enough to get the job done, soft enough to stay focused when landings are less than perfect, it includes the suction-like heel hold of the Hammock, plus Re:Flex for more natural board flex and feel. The NEW AutoCANT FullBED settles your foot into a more relaxed position, resulting in improved comfort, reduced fatigue, and smoother, more direct board control.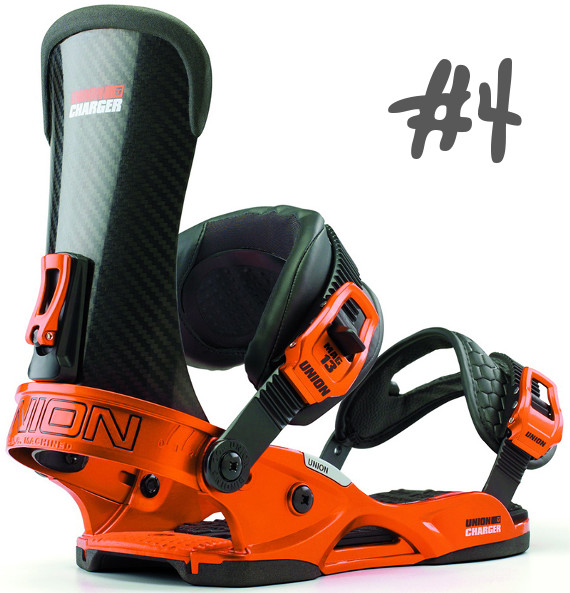 With carbon fiber highbacks and CNC machined heelcups, the Charger by Union offers an incredible performance-to-weigth ratio.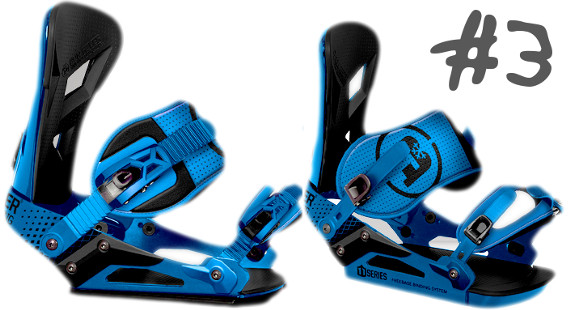 Bon Hiver's Free Base System (FBS) allows you to strap-in at the base of the mountain ONCE for the entire day and never have to worry about undoing any of your hard work getting in. The process is simple… strap in both bindings, reach down, disengage the lock, rotate your foot, step out, and start skating to the lift. When you're ready to lock back in, do it in reverse. Basically the 11 Series is a step-in hybrid binding. Meaning they provide full support, but disengage and reengage quickly giving you more time to shred runs. Having a hard time visualizing it? Then make sure to check out their instructional video.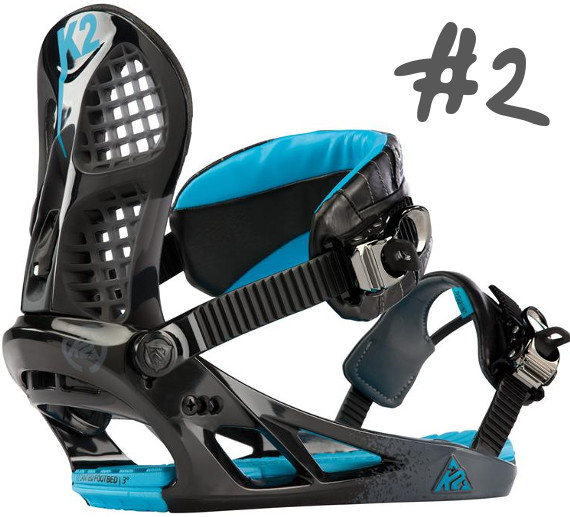 The binding that started the urethane highback movement 4 years ago. The 2012-2013 K2 Hurrithane continues to convert park and jib riders the world over with the tweakable flex and comfort you can only get from a full urethane highback. Skate inspired technology for skate inspired grabs and slashing. Not to mention… the Hurrithane isn't going to break the bank either!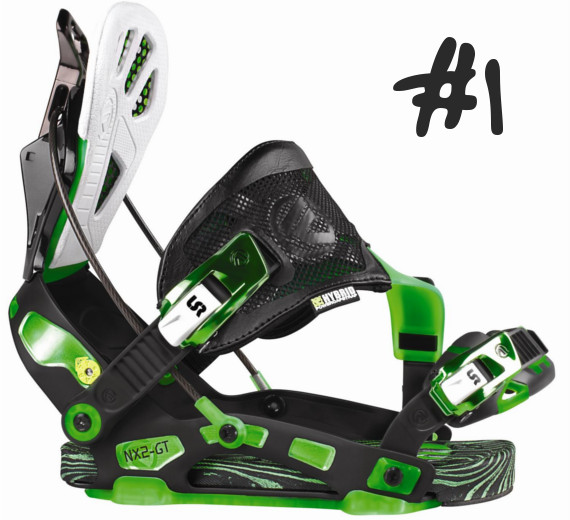 Designed for simple and reliable access in and out, the Flow NX2-GT is an all-terrain destroyer. Technical performance will stay in control of any situation. Panel-fused shaping of the new Active HYBRID PowerCapStrap keeps things super light and responsive, while N.A.S.T.Y. and the LSR-buckles allow SpeedEntry and SideEntry options and with set-it and forget-it convenience. Extra OC-Kush dampening under the forefoot absorbs harsh terrain and puts the Kush into comfort.
Annnnd, there you have it… the 7 best snowboard bindings on the market. Glad we could help! As an added bonus, and a bit of inspiration to get up, get out and start making turns… check out the embedded video below "Mining Powder" in which the Provo Bros, Ian and Neil explore BC's Retallack in the Selkirk mountains. Spoiler Alert – this is epic!