The marketing tools of highlighting the collision of form and function rears its cliche head in nearly every product out on the market today. From luxury cars to result-promising energy bars we expect what we buy to fill our needs in a dizzying array of ways. It was a pleasure to see that Under Armour truly put their money where their sunglasses sit in the Hi Roll lifestyle design.
Under Armour has designed a pair of lifestyle sunglasses that have the durability to hold up to whatever you can throw at them while boasting a classic style. With form fitting nose pads and protection from 100% of UVA, UVB & UVC rays the Hi Roll seamlessly blend what you need with what you want.
Frame Features:

ARMOURFUSION®
Adjustable Nose Pad
Three Point Grip
Fit: LargeLens: 64mm
Nose Bridge: 13mm
Temple: 130mm
Lense Options:
Storm Polarized Lens Technology
Multiflection
ArmourSight lens technology
Performance Eyewear lenses block 100% of UVA, UVB & UVC rays
Under Armour Hi-Roll Review Breakdown
Comfort:
The adjustable nose pads and three point grip centers the weight of the frame across all contact points. This design essentially makes the Hi Roll feel like it's part of your face without you thinking about your glasses constantly shifting as you move. The modified aviator style helps to give the frame stability while not detracting from the featherweight feel of comfort.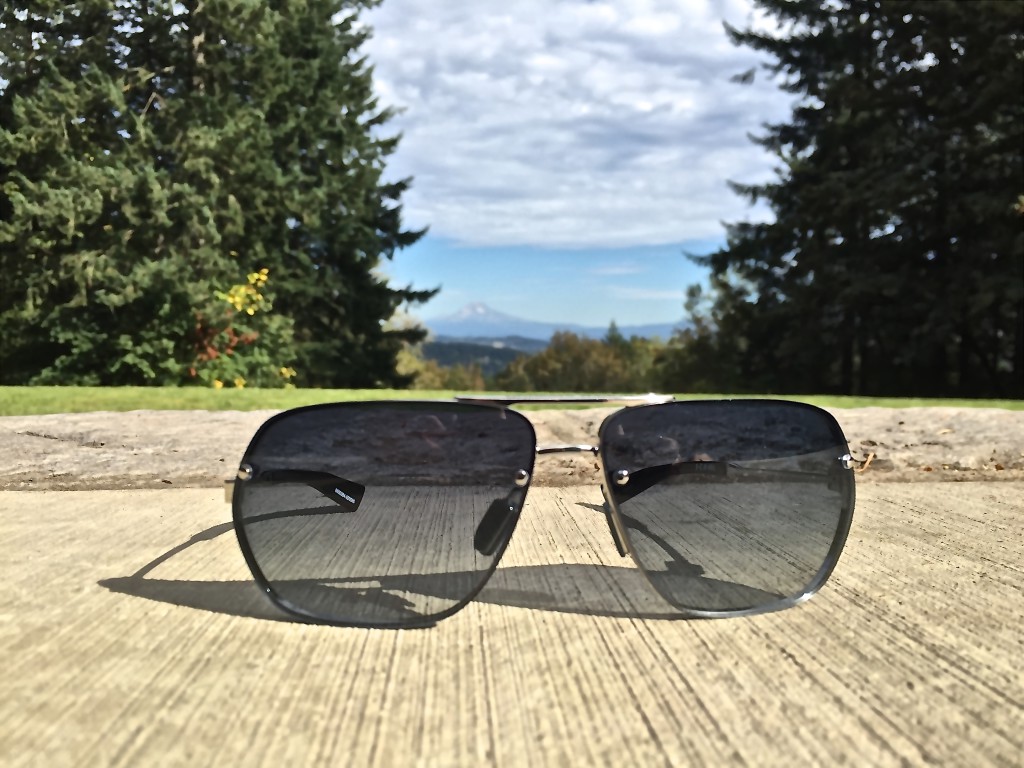 Design:
First and foremost, the Hi Roll is designed to be an eye catching accessory. Their classic style mimics the larger Aviator style, giving the eyes full coverage from the sun while not being too audacious. The ArmourFusion® fusion frames bring the toughness of Titanium metal and light weight convenience of Grilamid plastic together to make the design as functional as it is stylish.
Optics:
The Hi Roll is outfitted with Storm Polarized lenses that utilize a Multiflection design to shade your eyes while not muting colors and objects. This basically means that you're treating your eyes to protection from 100% of UVA, UVB & UVC rays while not compromising any of the sight lines. Under Armour developed the aptly named ArmourSight® lens technology which gives you 20% more undistorted peripheral vision. With these shades you're protecting your eyes while putting normally blurry peripheral objects in living HD.
Durability:
The ArmourSight® lenses boast a 10X stronger lens than regular polycarbonate lenses, which means whether you put them to the test with an active lifestyle, are a bit on the clumsy side, or have kids that choose to use them as toys, they have the technology to stand up to the challenge.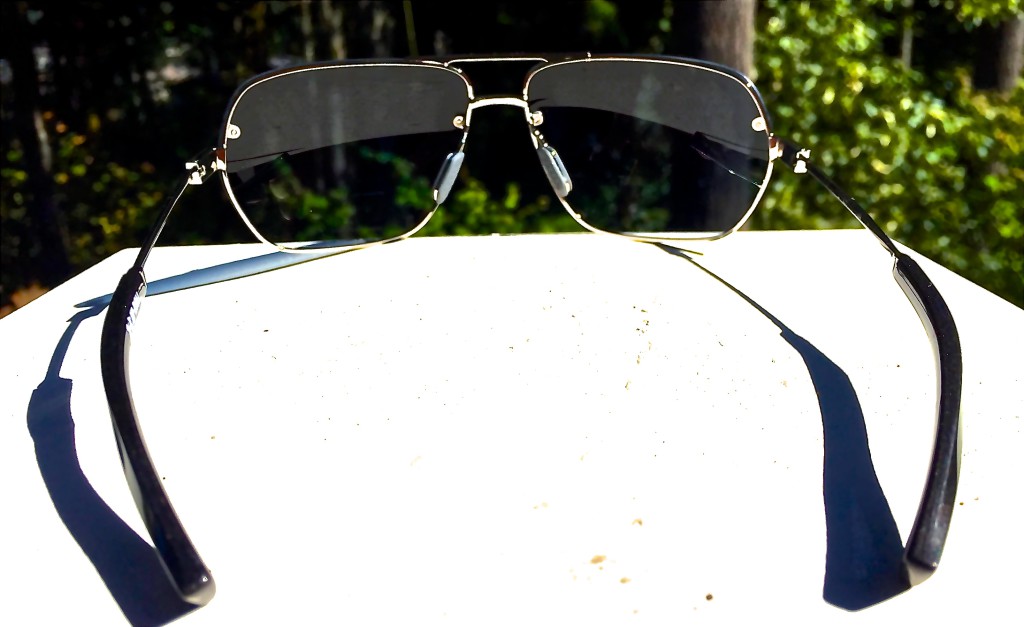 Value:
While the Hi Roll will set you back $159.99 their value is based on what they can do rather than what they promise. Keeping your eyes protected while still staying fashion forward is an element everyone is looking for. Under Armour makes a pair of sunglasses, that while a touch pricey, will hold up to whatever you can throw at them while making you look good.
Buy Now: $159.99 or to learn more, go to: UnderArmour.com
Under Armour Hi-Roll - Style Review
Stylish and functional, the Hi Roll makes statement while standing up to use. The Hi Roll from Under Armour lives up to expectations in every field promised and test I put them through. If you're looking for a premium pair of sunglasses that do what they promise, these won't disappoint.
The Good:
Clear Optics
Stylish
Comfortable
The Not so Good:
Pricey
Lenses are a little dark