This gift guide was made possible by our good friends at DeWalt
With June 16th looming just around the corner it's time to get crackin', but what do you get for the man who seemingly has everything? The easy way out is to run to mall and pick up a tie or a gift card to the local steak house chain, but let's be honest… that's just boring. Come on, really? He's your Dad (husband, son or grandpappy) for gosh sakes! He deserves something special, unique and exciting. To help you find the perfect Father's Day gift we've slapped together this Father's Day Gift Guide – packed with fun and interesting gift ideas that Dad will be sure to love for years to come.
Enough talking, let's get to the good stuff. Here's the best Father's Day Gifts that 2019 has to offer…
DeWalt 20V MAX Brushless Handheld Blower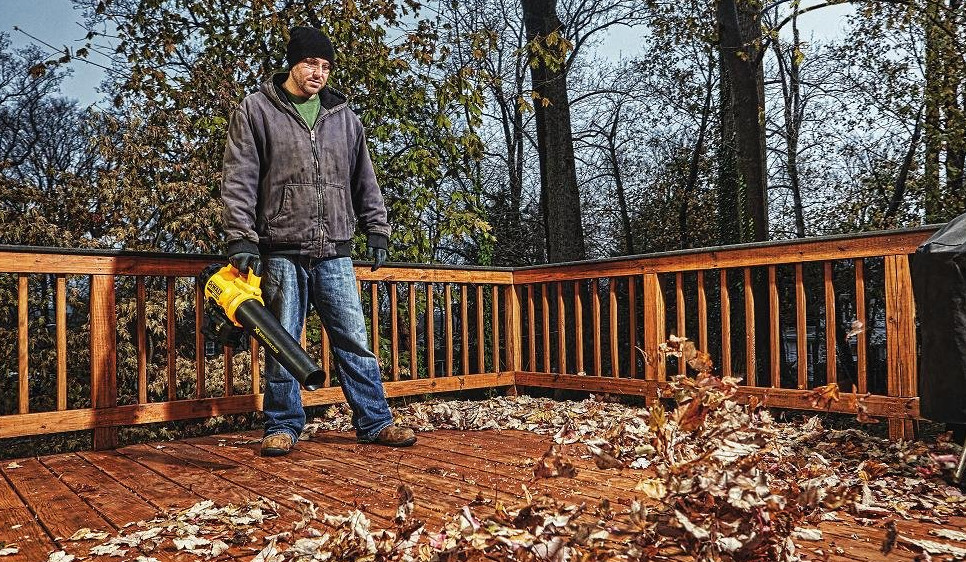 The DeWalt 20-Volt Max 5.0 Ah Brushless Blower (DCBL720P1) uses an innovative axial fan design that maximizes on air output and run time. The variable speed trigger and speed lock give dad maximum control of the blower's performance up to 400 cu. ft. per minute of air volume providing and 90 MPH of air speed. With an ergonomic and extremely lightweight design, the blower is easy for dad to control and minimizes stress on the arm. The best part about this package is that it comes with 5.0 Ah battery! If you're dad is already a DeWalt man he'll appreciate the blower as much as that big battery!
Buy Now: $179 or learn more at: DeWalt.com
Ascend FS-10 Sit-in Kayak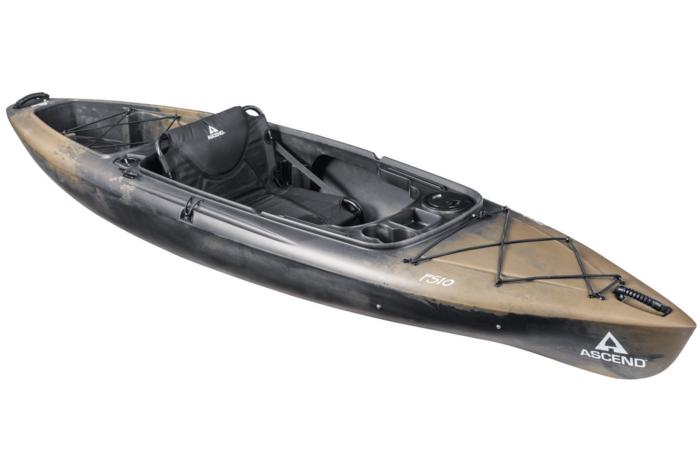 Perfect for the fisherman father who likes to get out to his fishin' hole without making a lot of noise. The Ascend FS-10 Sit-In kayak is everything you'd want for under $600. It has great storage, comfy seating and impressive maneuverability on the water. Tipping it would take a Titanic-ian effort. It moves, yet it doesn't shake. You really can't go wrong with this – it's an all-around solid boat that you can trust. We had a chance to test this boat recently and we were pleasantly surprised with how this boat maneuvers. While you won't be Usain Boat out on the water in the FS-10, it does move pretty fast and you can turn quite quick. For how stable this boat is, I don't think you could get much faster. This kayak also tracks well as you'd expect with something so sound.
For the price, you're getting a sturdy well built boat that's great for the lake, slow rivers and a lot of fishing. Add in all that cargo space and the fact that it's pretty damn handsome…. well, you've got yourself and excellent kayak. Get together with your siblings this father's day and get him a gift he won't soon forget.
Buys Now: $569.99 or learn more at: AcendKayaks.com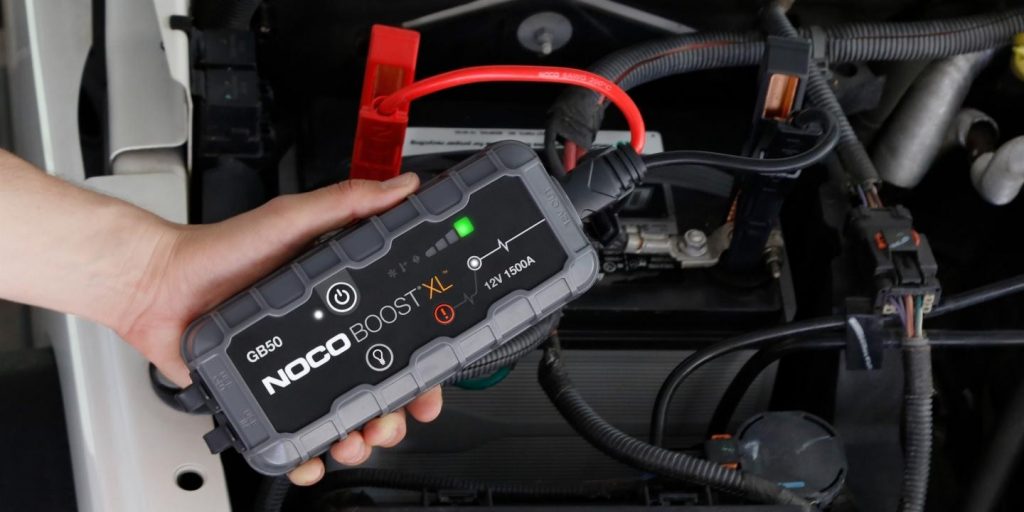 The GB50 is an ultra-portable, lightweight and compact lithium-ion jump starter for 12-volt batteries. With it, you can safely jump start a dead battery in seconds – up to 30 times on a single charge. The Boost XL is safe for anyone to use, featuring spark-proof technology, as well as reverse polarity protection. The GB50 lithium jump starter integrates with a high-output 200 lumen LED flashlight with seven light modes, holds its charge for up to one year and features a USB battery pack for recharging personal devices on the go – up to 6 smartphone recharges. Hot and Cold LED indicators of the internal battery determine when your Boost is outside operating temperatures to help protect your batteries and devices. It's rated at 1,500 Amps, and suitable for use on gasoline engines up to 7 liters and up to 4.5 liter diesel engines, such as a car, van, boat, SUV, truck and more. This is the perfect gift for any dad who love his toys.
Buy Now: $189.95 or learn more at No.co

The Cardo Freecom 4+ is a next-generation intercom that makes your ride simple. Set your intercom group once and forget about it. With the Freecom 4+ you can keep eyes on the road and your hands on the bars. Just say "Hey Cardo" and tell it what you want, it will do the rest. Using Bluetooth technology and JBL speakers you'll never have a miscommunication with your riding partners again. With the Freecom 4+ you can connect with one to four riders with up to three-fourths mile range. If your dad is a biker this is an amazing gift.
Buy Now: $249.95 or learn more at: CardoSystems.com
Features 5th generation Blade wire technology that is 20% thinner, 30% sharper, 20% stronger versus the previous model. This means less bounce-outs, higher scoring potential, and ultimate durability. Densely packed premium East African sisal fibres provides easy point penetration and self-healing properties to extend board life. Rota-Lock triple-wheel lock and level system for a secure fit and easy rotation. World tested, used by Lakeside World Championships and Winmau World Masters.
Buy Now: $64.99 or learn more at Winmau.com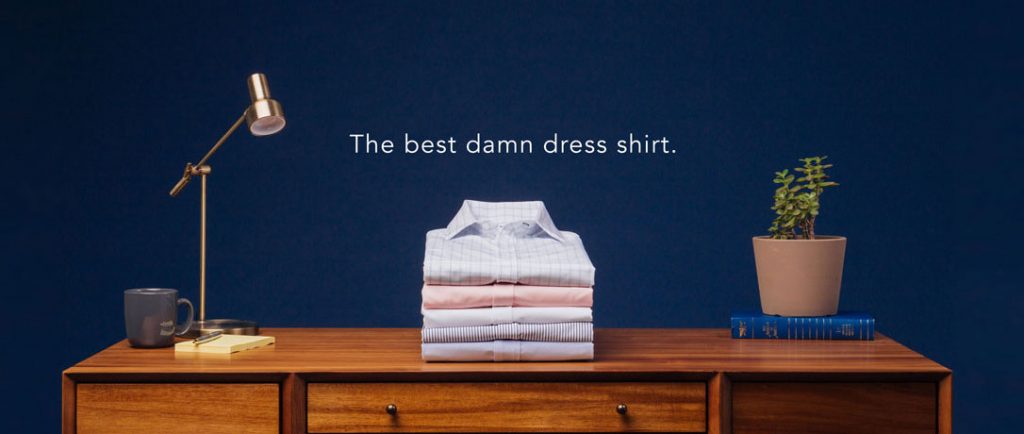 Does your dad have good taste and an eye for style? If you answered yes, we have good news. If you answered no, we have even better news! Mizzen + Main sells high quality dress shirts designed for men who demand comfort and style but don't want to spend their hard earned cash at the dry cleaner. So regardless of if your dad needs a style upgrade or had a keen eye for the best of the best, Mizzen + Main is a great gift idea. These dress shirts are lightweight and feature moisture wicking fabric keeps you cool and comfortable. You don't have to take it from us either… even Phil Mickelson gets down with Mizzen + Main and had this to say: "In over 25 years of playing golf professionally, I've always aimed for the best. Partnering with Mizzen+Main we have created the perfect golf polo that will help you perform at the highest level on and off the course."
If you can't trust Lefty, who can you trust? So, if you are looking for a father's day gift that will impress dad to the fullest without breaking the bank, we highly recommend buying him a shirt or two from Mizzen + Main, or let him make his own decisions with a gift card.
Buy Now: $89 – $125 or learn more at MizzenandMain.com
Bushnell iON2 Golf GPS Watch
This is the ideal gift for the dad who golfs. It is comfortable, has good battery life and syncs with your phone. What it does best… gets you to the green and in the hole more often and faster. No longer will dad be guessing distances to the hole. With the iON 2 he will get accurate distances to font/center/back of the green as well as layup yardages.
Buy Now: $179 or learn more at: Bushnell.com

Whether your father is a jeans, chinos or shots kinda guy, Mugsy has what he's looking for. Recently we tested a pair of Mugsy Jeans. We heard all the hype… "they feel like sweat pants but look like jeans!" "So comfy you'll never by another brand of jeans again." Well, my friends, I'm hear to tell you Mugsy Jeans are no joke. They are really to most comfortable jeans we've ever tested. They fit so well and stretch unbelievably. These jeans are perfect for the active dad or the dad who wants to lounge on the couch in comfort.
Buy Now: $48 – $98 or learn more at MugsyJeans.com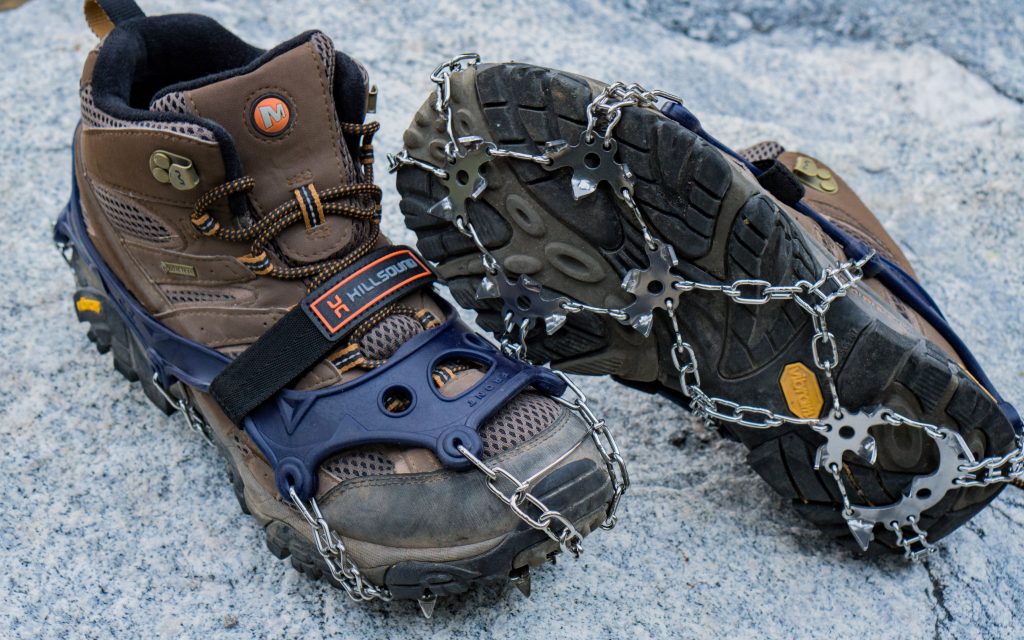 The Hillsound Trail Crampon is a necessity for added traction when out hiking on the local trails or deep in the backcountry. Tested on the trails of the Himalayas, the Hillsound Trail Crampon is guaranteed to handle diverse winter terrain and weather conditions. Utilizing an ergonomic plate system, this crampon provides excellent traction and reduces muscular fatigue for your winter wilderness pursuits. If you're dad is a hiker
Price $59.99 or learn more at: Hillsound.com
Wilson Clash Tennis Racket
Power + Control = the Clash by Wilson. Two new technologies comprise Clash rackets. The first is the brand's patent-pending FreeFlex technology, which is a carbon mapping system that unifies carbon at unconventional angles throughout the rackets' frame for a higher degree of flexibility both vertically and horizontally. This system allows the rackets to bend with any swing style to better pocket a tennis ball and control the release of the ball as a player follows through with their swing. StableSmart, a new frame geometry that provides stability and power to these flexible frames, complements FreeFlex technology. The combined effect of FreeFlex and StableSmart gives a player the opportunity to control the directional accuracy and depth of a shot, giving them more confidence throughout every swing. The new Wilson Clash collection includes the Clash 100 and Clash 100 Tour. Is your dad a tennis player? Then give him a gift he'll never forget. The Clash is incredible.
Buy Now: $249 or learn more at: Wilson.com
The Ninja Foodi, the pressure cooker that crisps. With tender crisp technology, you can achieve all the quick cooking and tenderizing wonders that you love about pressure cookers. But where they stop, the Foodi is just getting started. Its revolutionary crisping lid allows you to air fry, bake, roast, and broil. That means you can pressure cook to lock in juices, then finish with a crisp. Only the Ninja Foodi gives you the best of pressure cooking and air frying, all in one pot. Transform frozen foods to crispy meals. Create wholesome, multi-textured 360 meals by cooking proteins, veggies, and grains all together. The Foodi will allow dad to elevate his favorite stew and chili recipes by adding a crispy or bubbly top to make one-pot wonders.
Buy Now: $199.80 or learn more at: NinjaKitchen.com
Micro Matic 28 Qt. Dual Jockey Box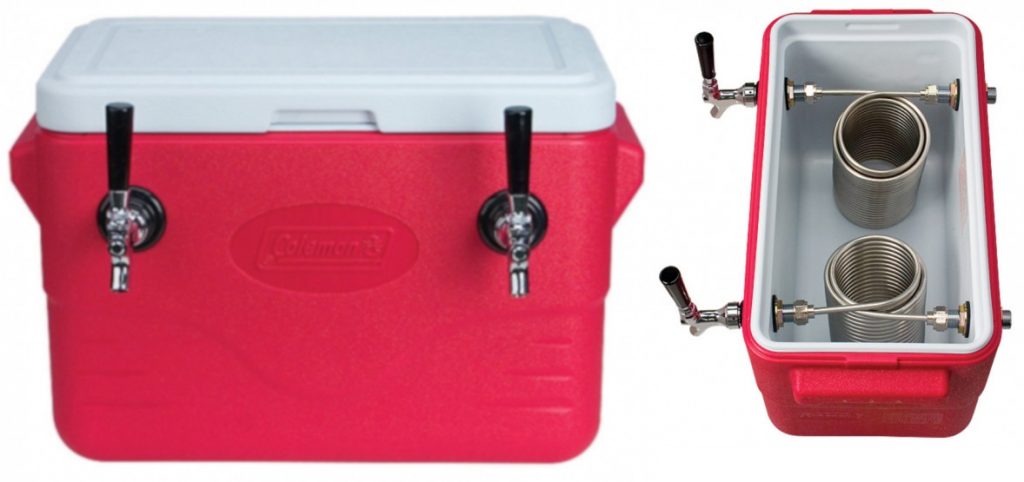 Is your dad the life of the party? Always hosting backyard BBQ's and tailgate parties that ? Well my friends, this might be the ultimate portable party machine. Introducing Micro Matic's 28 Qt. Dual Jockey Box. This cooler is setup to pour two kegs simultaneously. The kegs don't even need to be on ice. This genius system is designed to cool the beer hyper fast. It does this by looping through 50 feet of stainless steel tubing before reaching your glass. You simply add water and lots of ice to the cooler and thermal dynamics takes over.
We had a chance to party with this jockey box a few times and it runs like a champ. If dad like to party and bring the party wherever he may go, this is the ultimate gift.
Buy Now: $438.75 or learn more at MicroMatic.com
Frogger's Ultimate Golf Accessories Set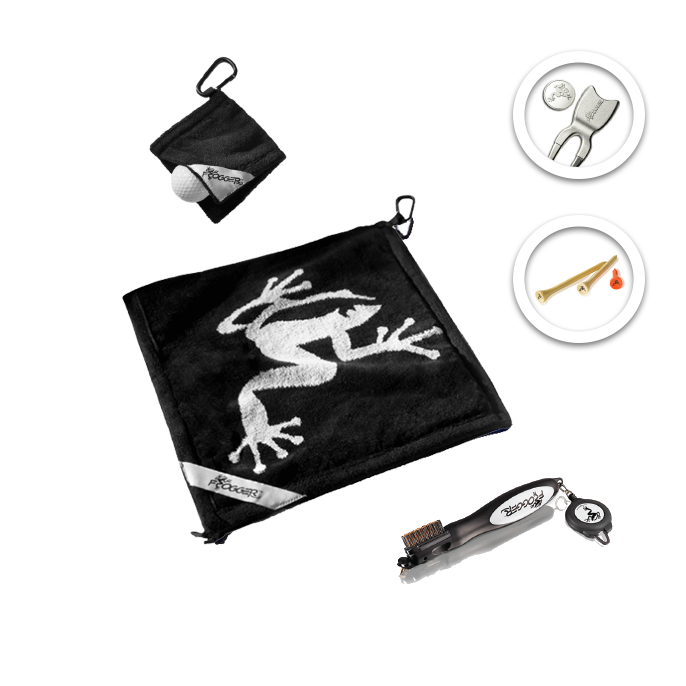 This accessory set includes everything your father will need to keep his clubs and balls clean, as well as a divot repair tool and some tees for good measure. Frogger has the best golf towels in the business. This is pretty well known, but what many don't know is that they make a lot of other high-end products too. If your father loves golf as much as he loves you, then you can't miss with this bundle.
Buy Now: $69.95 or learn more at: FroggerGolf.com
Mountainsmith Clear Creek 25 Pack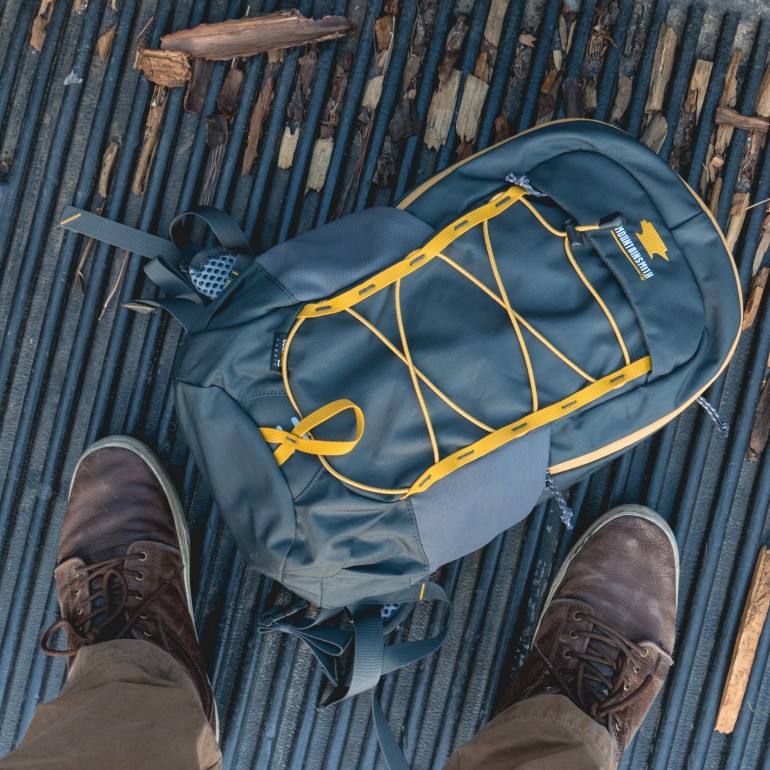 Built with a double ripstop, the 2019 Clear Creek 25 is as durable as it is versatile. Whether you're battling cold winds above tree line or battling traffic on your daily bike commute, the Clear Creek can endure it all. Its Anvil Airway ™, airmesh backpanel and dual density EVA/PU contoured shoulder straps make for an ultra-comfortable carry despite the weight of heavy gear or loaded layers. The Clear Creek 25 is built with a 3L hydration sleeve, top lid zippered compartment, side panel mesh pockets, and dual tool/trekking pole carry. From your puffy coat to your rain pants to a week's worth of chocolate peanut butter cups, the Clear Creek 25 has room for it all.
Buy Now: $99.95 or learn more at: Mountainsmith.com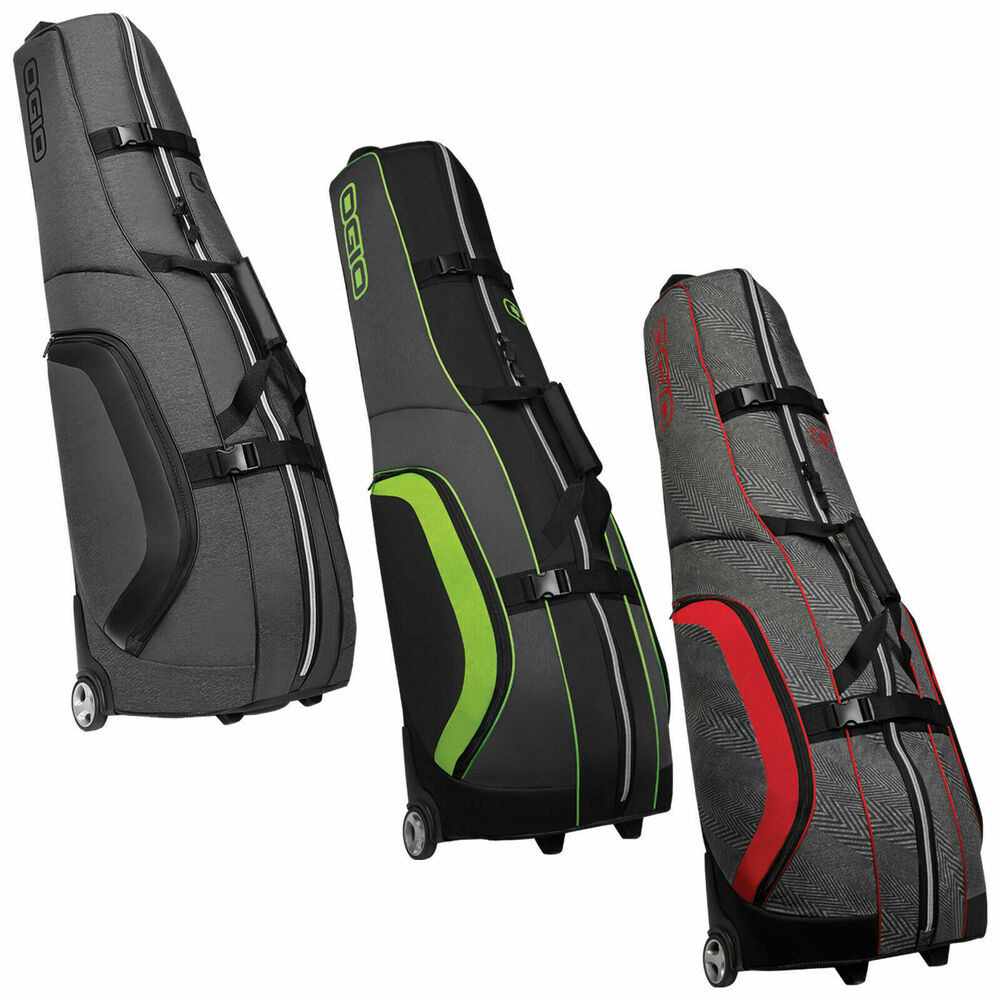 If you're dad travels with his golf clubs, you know he's serious about his golf game. So why not get him a serious travel bag to keep his beloved stick safe for a very, very long time! The Mutant by OGIO is an unnatural awesome creation of monstrous proportion. This is the alpha male of all golf travel bags. Known to swallow golf bags whole, the cavernous padded main compartment keeps your clubs safe and protected.
Buy Now: $239.99 or learn more at: OGIO.com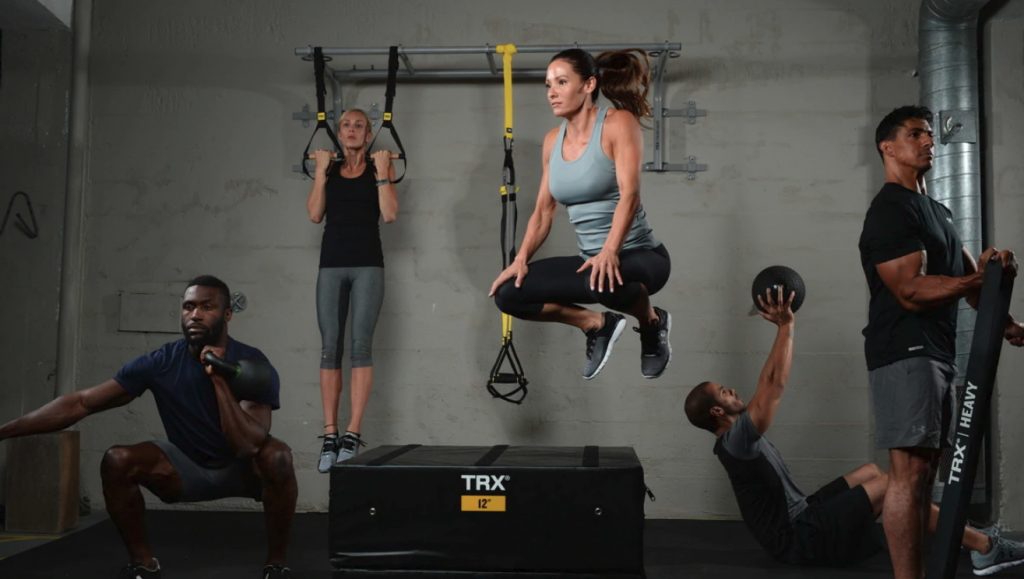 From kettlebells, to strength bands to battle ropes. TRX has a wide array of functional training tools designed to bulk up your home gym as well as your body. If your dad is a fitness freak, TRX has plenty of great gifts. Personally, we recommend the Duo Trainer and the Wall Ball if you're looking to mix up your workouts.
Buy Now: $14.99 – $159.99 or learn more at TRX.com
This gift guide was made possible by our good friends at DeWalt