This gift guide was made possible by our friends at Mophie
With June 17th looming just around the corner it's time to get crackin', but what do you get for the man who seemingly has everything? The easy way out is to run to mall and pick up a tie or a gift card to the local steak house chain, but let's be honest… that's just boring. Come on, really? He's your Dad (husband, son or grandpappy) for gosh sakes! He deserves something special, unique and exciting. To help you find the perfect Father's Day gift we've slapped together this Father's Day Gift Guide – packed with fun and interesting gift ideas that Dad will be sure to love for years to come.
Enough talking, let's get to the good stuff. Here's the best Father's Day Gifts that 2018 has to offer…
– The Outdoor Dad –
Mophie Charge Stream Travel Kit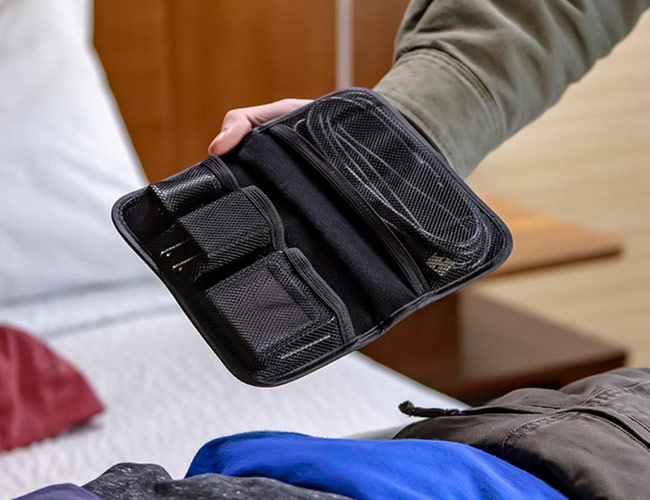 This compact universal charging travel kit provides everything you need to wirelessly charge your smartphone while away from home, including the all new charge stream pad mini, a 2.4A wall charger, a 2.4A car charger, and a 4.9 ft USB-A to Micro-USB cable. The convenient travel pouch makes it easy to pack what you need in your luggage, carry-on or purse. The new charge stream pad mini delivers a 5W charge to any Qi-enabled smartphone. The minimal, low-profile design fits perfectly whether you're wirelessly charging in a car, airport, or hotel.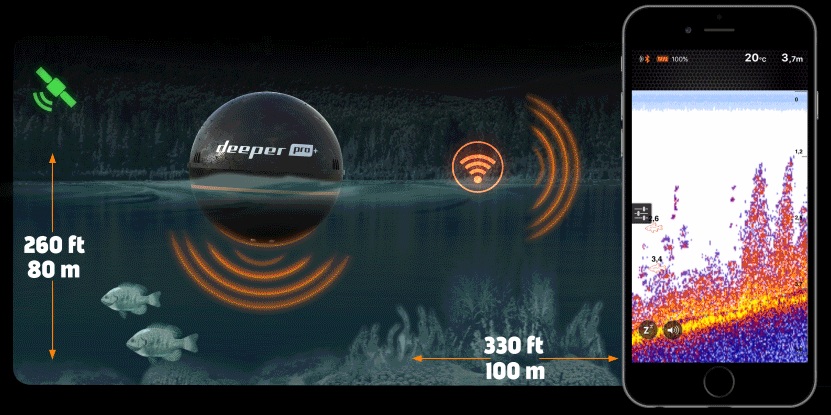 Deeper Pro+ is a WiFi enabled fishing sonar that connects directly to your phone or tablet, allowing you to map lake bottoms, instantly find depths as well as under water structures – and of course, find more fish. Anyone with a smart phone or tablet can download the Deeper App and get this sonar up and running a matter of minutes. We've been testing it out for several months now and were truly impressed with the detail it transmits wirelessly – with minimal lag. Not to mention the battery life is great too. Just plan no bringing a secondary juice pack for your phone or tablet if you plan on fishing all day.
We've taken this sonar ice fishing, fishing from land and kayak fishing many times, and it performs excellent in all kinds of conditions, even if the water is a bit murky. The under water mapping is an awesome feature. If your dad enjoys fishing this is a product that will really make him happy.
Pelican CATCH 120NXT Fishing Kayak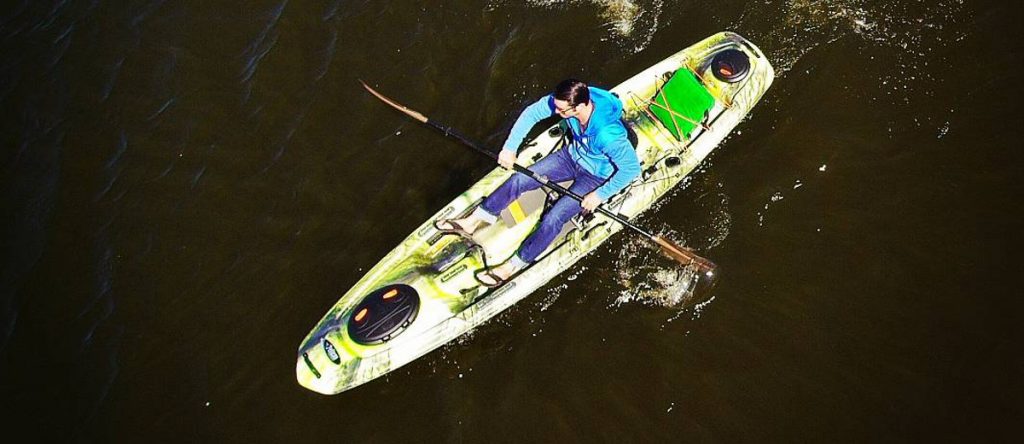 This is an excellent entry level angler kayak. We've been testing this kayak for the better party of 2 months now and when you add it all up this is a fantastic kayak at a reasonable price. For under $900 you are getting a well built boat that serves well as a fishing kayak as well as a recreational kayak for paddling around lakes or floating down rivers. We've said it before and we'll say it again, sit-on-top kayaks are fun on the water for anyone. If your father is looking for an affordable, eye catching kayak that is stable, comfortable for hours on the water and has all the perks anglers are looking for, the Pelican CATCH 120NXT is a kayak you should put at the top for your list.
Buy Now: $879 or to learn more, go to: PelicanSport.com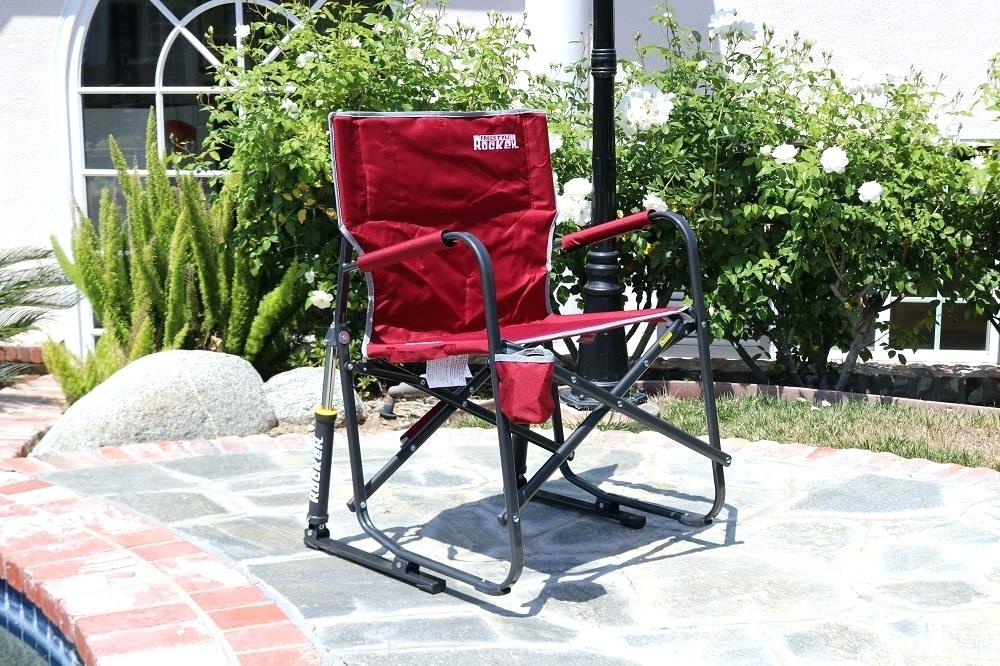 This is the most comfy camp chair we've ever tested! The Freestyle Rocker from GCI has "rock shocks" in the back that allow you to rock, or find the perfect position to relax by the campfire. This chair isn't only perfect for camping, it is also great for chilling on the deck or at the beach.
Thermacell Radius Zone Mosquito Repellent
Mosquito protection at the push of a button. The easy-to-use Thermacell Radius Zone Mosquito Repellent is rechargeable, scent-free, compact, powerful, and operates with a single refill component. Powered by a Lithium-Ion battery (rather than fuel), Radius creates a 110 square foot mosquito protection zone.
Motorola Talkabout T600 H2O Serie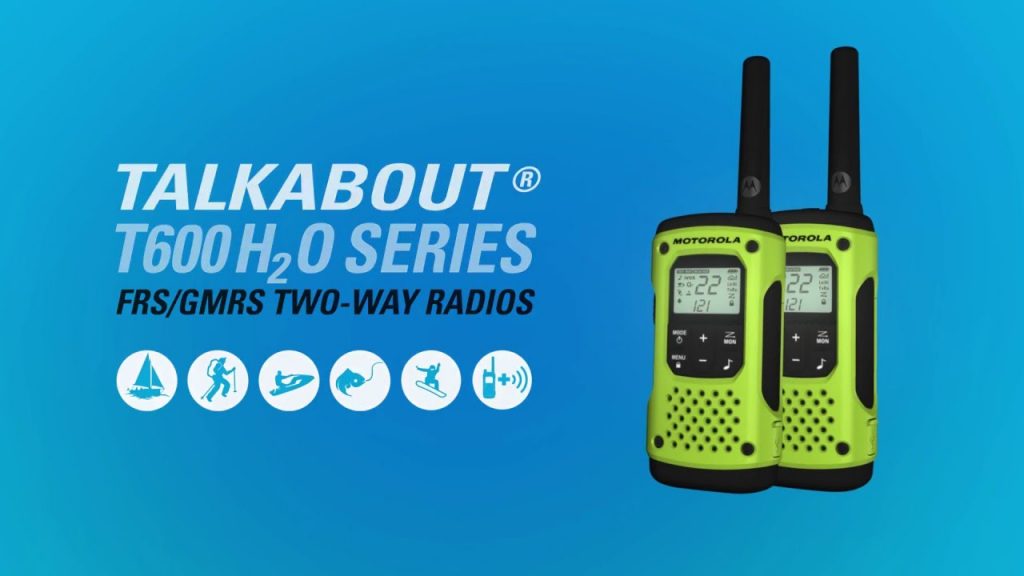 Now dad can stay connected during his wildest outdoor adventures! With a rugged, fully waterproof design, emergency features and a 35-mile range, the T600 H2O keeps dad connected and protected during extreme outdoor activities. The T600 H2O is packed with top-of-the-line radio features, including the ability to float and a water-activated flashlight. The flashlight also includes a red LED to preserve night vision. With these exceptional capabilities, he can count on this radio to deliver reliable communications during his wildest adventures – whether by land or by sea.
Buy Now: $85 (2-pk)
– Fitness / Golf –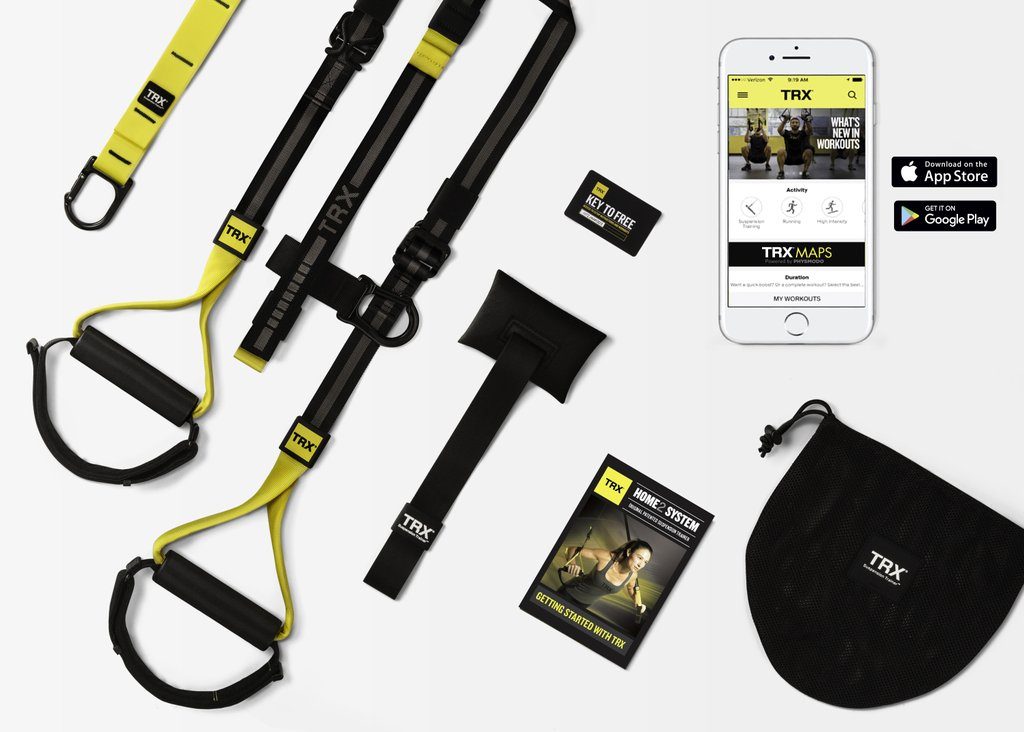 TRX is one of the most popular pieces of all-in-one, total- body workout equipment on the market, used by literally hundreds of thousands of fitness professionals, enthusiasts, celebrities and virtually every major sports team in the United States.
The All-New TRX Home2 System is the most comprehensive fitness solution to date, combining the most customizable suspension trainer with a state-of-the-art dynamic TRX app. The app's audio coaching delivers the experience of working out with a personal trainer, while continuously tracking effort and energy expended, and responding with guidance and motivation throughout the workouts.
Learn more at TRXtraining.com, or buy now starting at $199.95
Bushnell Hybrid Laser Rangefinder + GPS
Help dad see distance on the course like never before. Bushnell's first-ever Laser Rangefinder and GPS combo unit captures both laser and GPS yardages for incredible course management potential. The laser rangefinder utilizes PinSeeker with JOLT technology to make locking in on the flag and obtaining accurate yardage easier than ever before. Pre-loaded with over 36,000 worldwide courses, the integrated GPS screen automatically displays yardages to the front, center and back of the green for unmatched convenience.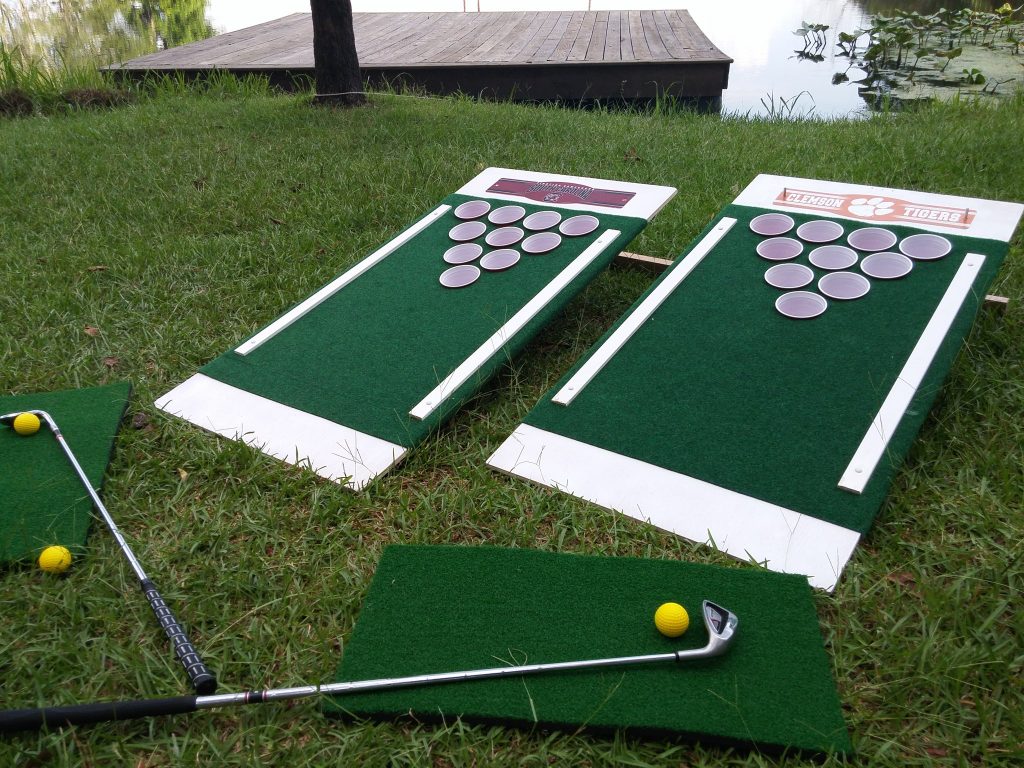 Golf + Beer Pong… uhhh, yes! Backyard games just got taken up a notch. Beer Pong Golf is super fun and challenging. If your dad likes chipping around and drinking beers you can't find a better game to improve his golf game.
FlightScope Mevo is a personal, portable launch monitor designed for golf (and baseball.) However, we're most interested in the golf metrics, which accurately monitor club head speed, ball speed, launch angle, carry, spin/rpm and smash factor in real-time. If your Valentine is serious about his golf game this is an essential tool for lowering his handicap and taking his golf game to the next level. With Mevo you can practice your golf shots indoors or on the range. You need little more than a driving net and 10 feet of space to get Mevo up and running. If you're surrounded by snow for 4 months of the year like us, Mevo is ideal for keeping your golf swing in-tune year round.
If you've ever looked in to launch monitors you know that they aren't cheap and they aren't small. That's what really sets Mevo apart from the rest. Instead of paying $2k or 10k for a professional launch monitor you can spend $500 and enjoy many of the same benefits of the bulkier/expensive units.
Labeled as a consumer product, you won't be starting up your own golf school with Mevo, but you and your friends can accurately monitor your strengths and weakness, and then set a plan to improve. Mevo is fun, affordable and best of all extremely portable.
Buy Now: $499 or to learn more, go to: FlightScopeMevo.com
– DIY Dad – 
The Big Ass Light Bar is ultra bright, super durable and delivers a ton of battery life. If your dad likes to tinker in the garage working on his vehicles or has a shop in the barn, this is a tool he will use for a lifetime. Everything about the Big Ass Light Bar is over engineered to make sure you have light no matter where you need it. We like using it in the fishing boat as well. I also have brought it on a few camping and hunting trips to light up the trails.
In the garage it is one of my most used tools. When working on a car you need light and this light bar fits almost anywhere you need it to –  while putting off tons of light. We can't recommend this tool any higher.
Milwaukee M18 FUEL 1/2″ High Torque Impact Wrench
This is a tool Tim "the tool man" Taylor would love… and he wouldn't be able to break! Milwaukee's 1/2 High Torque Impact Wrench has all the power of pneumatic impacts, but without the hassle of dragging around a air hose wherever you go.
If your dad need more power, this is the tool that will deliver. Any serious mechanic should have this tool in his cart.  Delivering 750ft-lbs of fastening torque and 1100ft-lbs of nut-busting torque this tool is great for working on vehicles and making quick work big jobs! The industry's most compact cordless High Torque Impact wrench at 8.1" in length, this tool allows for more access in tight spaces.

Is your dad a garage dwelling do-it-yourselfer? This is probably the scan tool he's always wanted, but never pulled out his wallet for. The Actron CP9690 has enhanced features such as the ability to read manufacturer specific DTCs, graph engine data, record and playback stored vehicle information and the ability to print the information through a PC. This tool also has CodeConnect, ABS and Airbag display not just the DTC, but also helps prioritize troubleshooting with the top reported fixes specific to the vehicle's make, model, year and engine. At the touch of the CodeConnect hot key you connect with the most probable solution to the problem. CodeConnect is a comprehensive database of over 26 million verified fixes for the DTCs that cause the check engine light to illuminate. These actual vehicle fixes have been reported and then verified by a team of ASE certified technicians. CodeConnect information takes vehicle repairs to another level for do-it-yourselfers and technicians alike.
The CP9690 also includes OBD I cables for 1984-1995 GM, Ford, Chrysler and Toyota vehicles and reads engine data for both OBD II and OBD I vehicles.
STIHL 2-in-1 Filing Guide
The STIHL 2 in 1 Filing Guide simplifies the process of sharpening your saw chain by completing two functions at once – sharpening your saw chain cutters and lowering your depth gauges. The ease and accuracy of this unique accessory makes it the perfect system for maintenance of your STIHL chainsaw. The system includes two round files, one flat file, and comes with a unique file holder and filing guide. The STIHL 2 in 1 Filing Guide gets more done with each stroke, so you can spend less time sharpening your saw chain and more time putting your chainsaw to work.
Find at your local STIHL dealer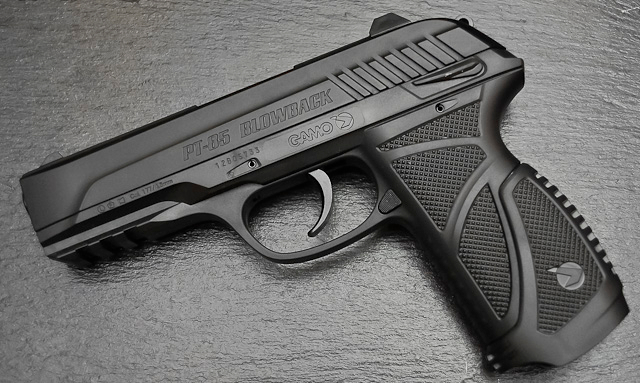 The PT-85 Blowback CO2 is a fun powered air pistol for plinking targets in the backyard.  Featuring the innovative Blowback feature, this air pistol feels like the real deal and is great for practice. This new technique provides a realistic action and an authentic look and feel when shooting. This is achieved utilizing a small portion of air to move the slide backward when firing. A rifled steel barrel and textured grip are also features of this new air pistol that is capable of up to 450fps with Gamo's PBA Platinum Pellets.
If your dad likes target shooting, but doesn't have the acreage for a true shooting range, the PT-85 Blowback is a great way to keep sharp while at home.
– Carnivore –
Omaha Steaks – Father's Day Ultimate Gift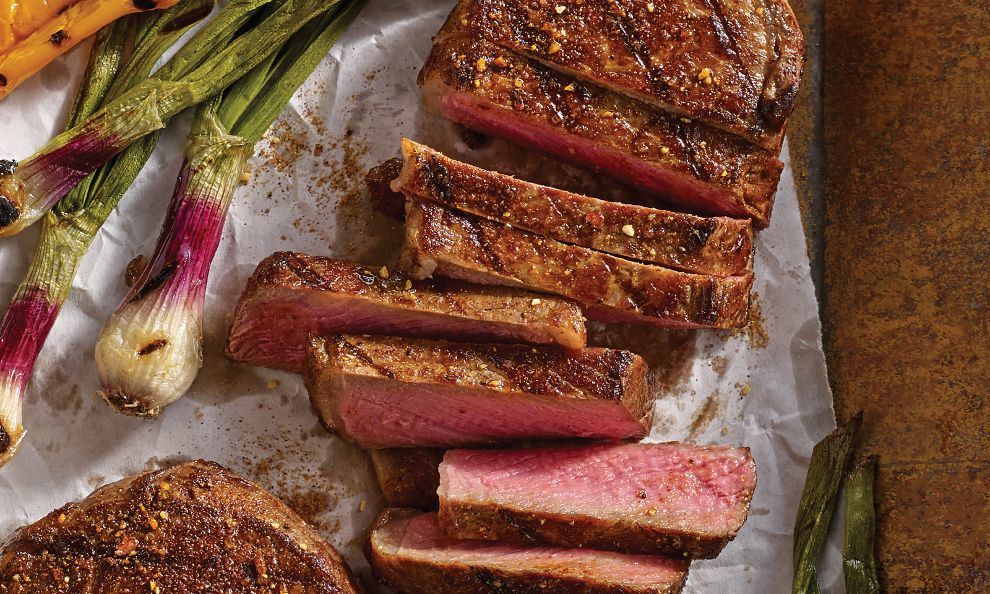 Is your dad hungry… like all the time? Treat him to some home cooked meat filled meals he won't soon forget. The folks at Omaha Steaks not only sell some of the best cuts on earth, they also offer special packages for almost every special occasion, including Father's Day. This year their "Father's Day Ultimate Gift" caught our attention in a big way.
Headlining this massive meat medley, is two 6 oz filet mignons, and that just for starters. In this ultimate gift pack you also get two 9 oz Boneless New York Strips, two 6 oz top sirloins, as we all as two 4 oz pork chops, 4 steak burgers, 4 gourmet jumbo franks, and stuffed baked potatoes. This is the gift that keeps giving… for several meals. Buy this present for dad, but make sure he shares it with you!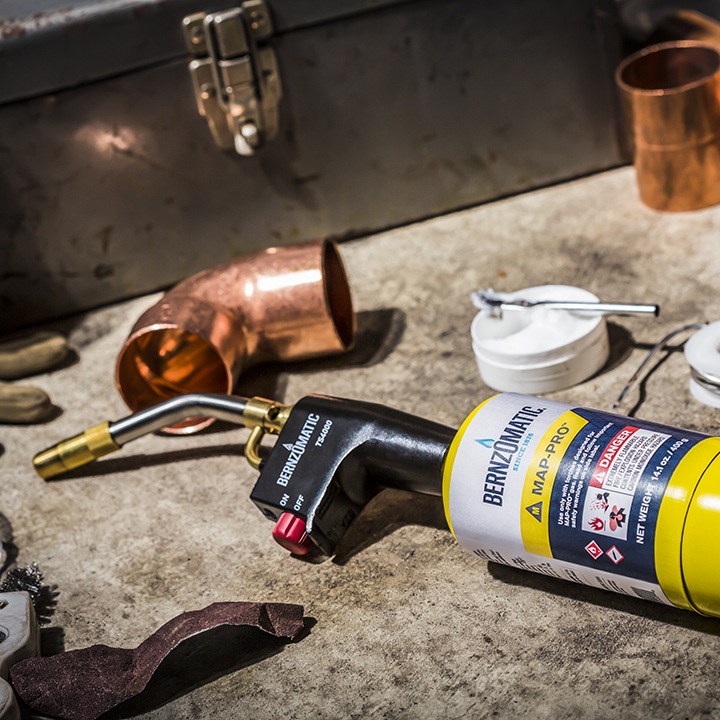 Dad already has the steaks on lock down? Well, nothing intensifies flavors like fire, and the Bernzomatic TS4000 High Heat Torch is a must-have kitchen tool for any grill master. Perfect for a number of culinary uses like searing a steak, creating dessert masterpieces and even smoking a cocktail.
Buy Now: $38 or find at your local Home Depot
– Vices –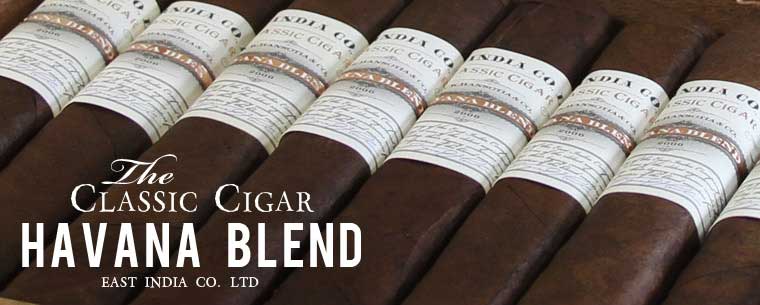 Hailing from the fertile soils of Nicaragua that prove time and time again to encompass many of the same qualities as the revered Cubans of the past, Classic Havana Blend delivers in spades. Rocking a milk chocolaty Mexican San Andres wrapper, this gem begs to be lit at first sight. Medium-bodied and brimming with flavor, this box-pressed beauty permeates with notes of spice, earth, and nuts. If you yearn for that cherished Cuban taste or are looking to experience something darn close for the first time, Gurkha Classic Havana Blend is the choice cut for you.
Xikar Cigar Locker Gift Set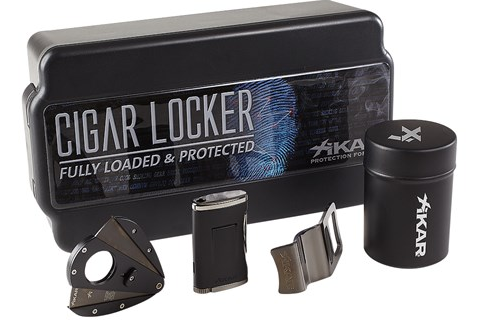 An ultimate travel humidor, Cigar Locker is built to carry up to ten full-size cigars and withstand the bumpiest of car-rides, boat trips, and plane takeoffs with the air-tight sealed casing. Along with this durable travel humidor, the Cigar Locker gift set includes a razor-sharp Xi1 Black cutter with Gunmetal Blades, a Matte Black Xidrix Single Flame Lighter, a 3-in-1 Bottle Opener, cigar rest, and Xi cutter stand, and a Matte Black Mini-Ashtray Can. This is a gift set I'm talkin' 'bout – everything you need to relax with a beer and cigar in hand.
Jefferson's Ocean Bourbon
Aged at sea, Jefferson's Ocean is one of the most unique bourbons on the market. This elusive whiskey hard to come by, but is worth every penny. We've been sipping on a bottle for the past couple weeks and absolutely love the intensely bold oak flavoring and smooth finish that leaves your mouth begging for more. If your dad is a lover of whiskey, this is a gift that won't last long after opening.
Learn more at JeffersonsBourbon.com, or buy now starting at $89.94
This gift guide was made possible by our friends at Mophie