Founded in 2011 by Kevin Lee, Scott Hix and Seth Combs, SOL (Soundtrack Of Life) REPUBLIC is the brainchild of three consumer electronics veterans with one goal in common… ridding the world of hollow-sounding headphones while making great sound attainable for everyone. During the past two years SOL REPUBLIC has brought to life more than five headphone and ear bud models, with their latest – the Master Tracks over-ear headphones being released this February.

The SOL REPUBLIC Master Tracks headphones are praised by their creators for delivering an immersive experience. Their over-ear design and articulating ear cushions are said to provide excellent comfort and fit for hours on end – while remaining impressively durable. So, to re-cap – they're immersive, comfy and durable. Hmmm…  where have we heard that before? Oh yeah, from every headphone manufacture over the past 100 years.  That's right!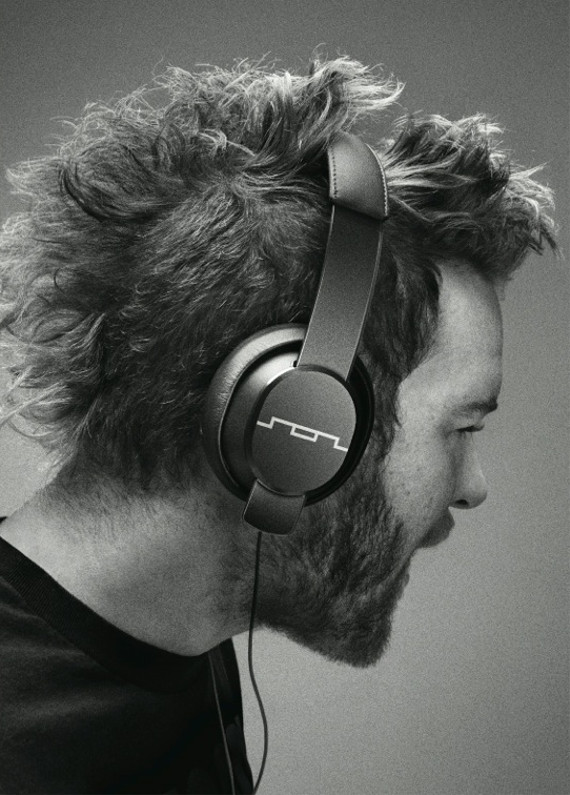 Photo Credit: SOL REPUBLIC   Recently our staff was given the opportunity to test and review the new SOL REPUBLIC Master Tracks over the past month and a half. Cumulatively we've listened to 100′s of hours of music from all genres including some personal faves – jazz, rock, hip hop, pop and country. In the end we put our heads together and hashed out the good and the bad… and today were happy to share our results with you!   But before that here's a few unique features and facts you should know about the Master Tracks before we go fully in-depth…  

Master Tracks Features:
X3 Sound Engine
FlexTech Headband (ultra flexy!)
Over-ear Fit
Soft leather earcups and headband padding
Interchangeable cables
Articulating ear cushions
Portable carrying case
Mic + Music Control w/ iPhone/Pod/Pad compatibility
Available in three colorways: Gunmetal, White and Electro Blue.
Since we founded SOL REPUBLIC, our goal has always been to bring great sound to the masses. Master Tracks is a natural extension of this mission. Whether you prefer an in-ear, on-ear or over-ear headphone, you can experience the unmatched combination of SOL REPUBLIC's sound, style and technology. -Scott Hix, SOL REPUBLIC President
– SOL REPUBLIC Master Tracks Review –
DESIGN: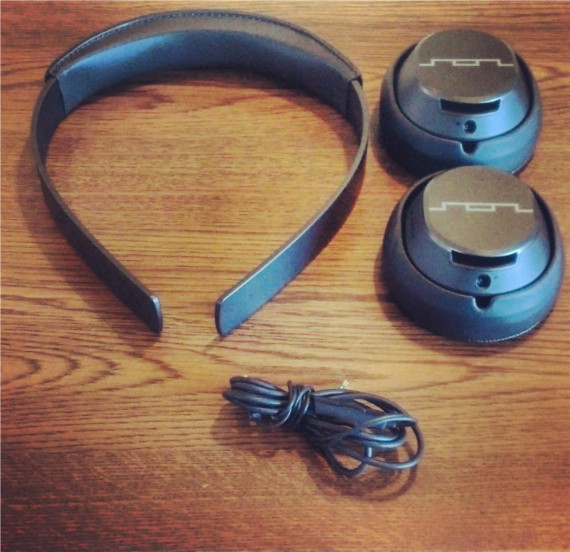 (8 out of 10) The design of SOL REPUBLIC headphones are unlike any you've ever owned. Each earphone aka -" Sound Engine" completely detaches from the headband and audio cables making the system incredibly pack-able for travelers and uniquely versatile. Putting the headphone together and taking them apart is very simple and takes only a few seconds. Both the headband and the earphones are labeled with dummy-proof "R" and "L" indicators to keep music pumping to the correct side of your head at all times.    The Master Tracks also come with an included cloth protective pouch for lugging them around from place to place. We recommend you use it when traveling – even though the matte finish on our Gunmetal version of the Master Tracks seemed to hold up nicely to general use and abuse overall.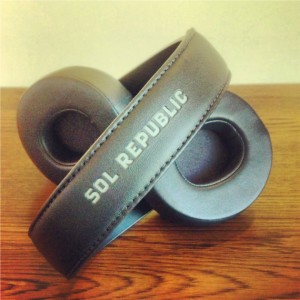 We were also impressed with flexibility of the head band which is made from a proprietary polymer called "FlexTech." The headband is incredibly flexy, but is also stiff enough to grip your head securely. Headbanger approved!!   Additionally, we really enjoyed the finishes SOL REPUBLIC outfitted the Master Tracks with, including the smooth matte paint job, supple leather padding at the ears and headband and the three button remote with built-in mic for answering phone calls. All-in-all the Master Tracks have the look and feel of a super premium set of headphones, without the credit card melting price tag.   On the negative tip – we only have one complaint in this department… and that would be the three button remote. It's actually excellent if you're an iPhone/Pod/Pad user, but not so much if your storing your music on anything else. It's designed to control volume, skip track and answer/hang up phone calls. Android users are pretty much left out in the cold for this feature. Which is a let down across the Busted Wallet offices as most of us are loyal Android geeks!  
COMFORT & FIT: 
(10 out of 10) The Master Tracks are among the best fitting and most comfortable headphones we've ever tested. They're extremely lightweight (243 grams) and have excessively soft padding at the ears and top of the head. The articulating earphones deliver a secure fit that concentrated music to our ears and blocked ambient noise from disrupting our jams. If you're looking for comfort, the Master Tracks have it on lock-down!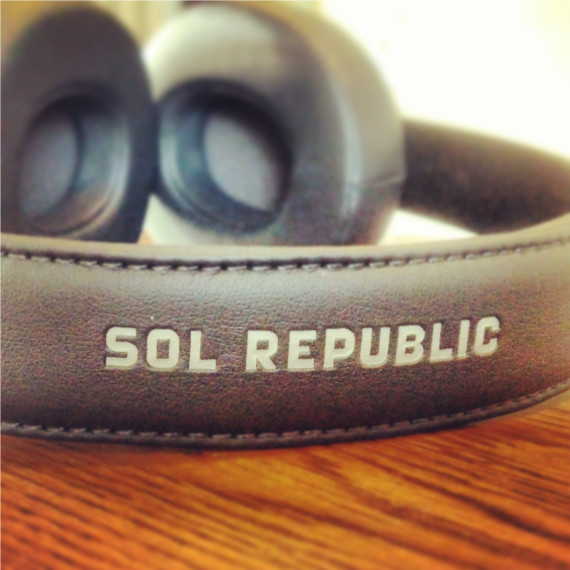 AUDIO QUALITY: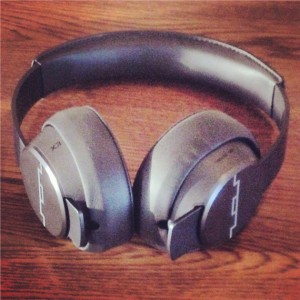 (8.5 out of 10) For non-powered headphones the Master Tracks were actually quite loud when called upon, but we found that the best sound quality was produced between 40% and 70% volume. Where the bass notes were deep and powerful while the mids and highs were crisp and fully punctuated without a trace of distortion.   The Master Tracks are a joy to listen to and in our opinion lend themselves best acoustically to rock, pop and hip hop music. That being said a few members of our testing crew also endorsed them for country music as well. At the end of the day these headphones deliver exceptional audio with fantastic balance and minimal distortion. Only at the top end of the volume dial did we ever experience diminished audio quality, and with how loud these suckers are you'll likely never need to go there.   
VALUE: 
(9 out of 10) The Master Tracks aren't exactly what we'd classify as "affordable" for most, but if comfort, style, portability and bangin' audio is in your game plan these headphones are worth saving up for and are priced to sell at nearly $200. Now I know that we've said it before, and I'll say it again today… not all expensive products are good or even worth buying, but the majority of the time you get what you pay for – and after several weeks of testing we can vouch personally that the Master Tracks are no exception.   
THE BOTTOM LINE

:
We highly recommend the SOL REPUBLIC Master Tracks to anyone (primarily Apple iDevice users) who is looking for an easy to pack, surprisingly durable and easy to listen to pair of headphones. The Master Tracks have serious style and function with unbelievable comfort. Over the past few weeks our testing crew feel madly in love with them. It's no wonder celebrities and music moguls like Michael Phelps, XZIBIT, and Lil John are all sporting SOL REPUBLIC headphones… they simply do it right! 

Buy Now: $199 or go to: SOLREPUBLIC.com