As always, finding the right balance between comfort and style is the highest item on my list of priorities when purchasing a new product…especially one that hangs on my face in the hot sun. Native Eyewear provides style, sport, and comfort all in one sleek design. I recently reviewed the "Sanitas" wood style glasses with bronze reflex lenses and was pleased with the outcome. The comfort grips and interesting style features allows me to wear these sunglasses anywhere: to an outdoor cocktail hour, a hike on an active volcano in Hawaii, or my usual running trail on a sunny day. These sunglasses are one that I cannot leave home without!
Key Features:
N3

™

Lens Technology

Co-Injected Rhyno-Tuff

®

Air Frames

Cushinol™

Cam-Action Hinges

Mastoid Temple Grip

™

Optic Gear Kit
Native Eyewear Sanitas – Review Breakdown
Style: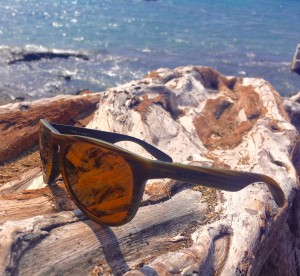 I love the wood colored design. This provides some extra "flair" to the overall look of the sunglasses without being too flashy. Upon first receiving them, the extra "notch" high on the nose seemed out of place, but after putting them on my face, it added to the overall retro look. The bronze colored reflective lenses added to the "cool" factor as well.
I wore these to a recent black tie event that had an outdoor cocktail hour before dinner. They looked great with my tux and I felt sophisticated and confident during the early festivities. They also add to my overall casual beach or pool look. They are a great companion in and out of the pool or for a walk on the beach. The sunglasses look great while fitting perfectly on my face without feeling too narrow through the temple.
Design:
The comfortable grips on the nose and earpieces allowed for me to wear these while being active. Tested on many long and short runs, these lightweight glasses did not slip down my nose nor did they hold too close to my eyes, allowing sweat to destruct my view. I love these polarized lenses. Glare will never be an issue when I am wearing these.
The only drawback I have with these sunglasses are they can be pretty difficult to keep the lenses clean. The elements from the beach (salt, sweat, sunscreen, etc) seem to really stick to my lenses. They needed a really good scrubbing with sunglass cleaner to get them anywhere near clean again. I'm more of a "wipe them with the bottom of my shirt" and go type of guy. These needed a little more maintenance to keep the lenses smudge free and vision unobstructed.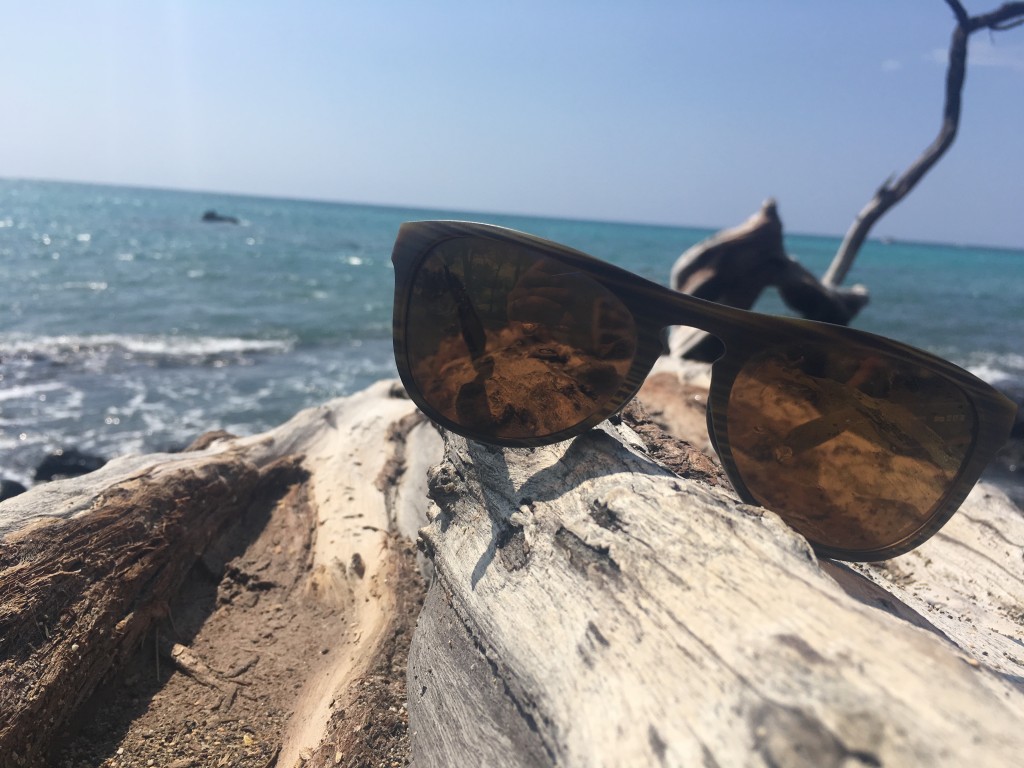 Optics:
Native Eyewear boasts these to be the top polarized lenses, and I have to agree. Being a long time owner of some top brand (and overpriced) sunglasses,  these were by far the best lenses I have looked through. The optics are crisp and clear, allowing me to see details in both water and sky otherwise missed. The N3 lenses block up to 4x infrared light than regular polarized lenses! The view from behind these sunglasses is spectacular, not to mention all the harmful rays it's protecting my eyes from. Without a doubt, these polarized lenses lead the pack in quality and clarity.
Value:
At $149, I got what I expected out of the Sanitas. Lightweight and durable, I am able to wear them as casual as I want or dress them up for a sleek, stylish look while the sun is out. The polarized lenses allow me to see my surroundings in a a whole new and beautiful way. As a rule, I prefer to see the world through polarized lenses, and my Sanitas did not let me down! Native Eyewear definitely has my trust as a quality eyewear company.
Buy Now: $149 or to learn more, go to:NativeEyewear.com
Native Eyewear Sanitas - Style Review
The Sanitas by Native Eyewear combine style and comfort for the active man. Whether wearing them on a run or day at the beach, The Sanitas give you style while avoiding harmful UV Rays.
The Good:
Comfortable
Cool vintage style
High quality polarized lenses
The Not So Good:
Hard to keep lenses clean