There's no shortage of headphones on the market today.  Having options is always great, but with the variety that's out there already, finding the right pair can be a little cumbersome.  Luckily we were able to get our hands on the new Monster® Elements Wireless Over-Ear Headphones and we are happy to say that they delivered on all the key factors.
Key Features:
 Showroom beautiful finish
Wired and Wireless
DJ style hinges on both Left and Right Sides
Folding
High intelligibility mic
Pure Monster Sound
Memory Foam Cushions
Hard case included
Monster Elements Wireless Over-Ear Headphone Review
Design:
If it's design you're after, then it doesn't get much better than these.  Just look at them!  I know the Rose Gold might be a little flashy for some, but don't look away just yet… These also come in Black Platinum, and Black Slate.  I was a little hesitant on going with the Rose Gold at first, but I'm glad I did as these bad boys are Showroom quality and definitely stand out from the crowd.  Maybe it's because shiny things catch the eye or maybe it's because the Rose Gold resembles C-3PO, but I feel pretty stellar when I place them on my head.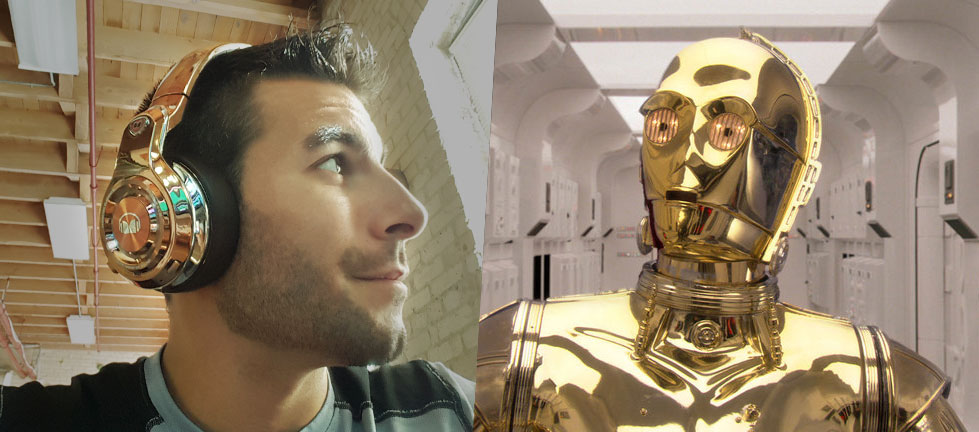 Color and finish aside, the actual design is well thought out.  The DJ style hinges on both the left and right sides are a slick feature (even if you are not a DJ).  Since I spend most the time at my desk editing video or listening to music while I design, it's nice to have an open ear around the office in case I need to listen in on a meeting or conversation without having to step away from my computer (all about multi-tasking).
Having a wireless system in an increasing wireless world is a must have feature now-a-days. After tossing them on right out of the box, it took about 16 hours of use before I had to charge again.  The headphones can keep a charge, but also have the ability to plug right in to your computer or device if you run out of juice.  Bluetooth strength is about 25 feet, which was just long enough to walk to the fridge and back to my computer without having to take them off or pause the music.
One of my favorite features is the touch to play, pause, skip, and repeat songs right above the right ear piece.  No ugly or obtrusive buttons, just a simple clean finish with a smart touch control feature.
Sound Quality: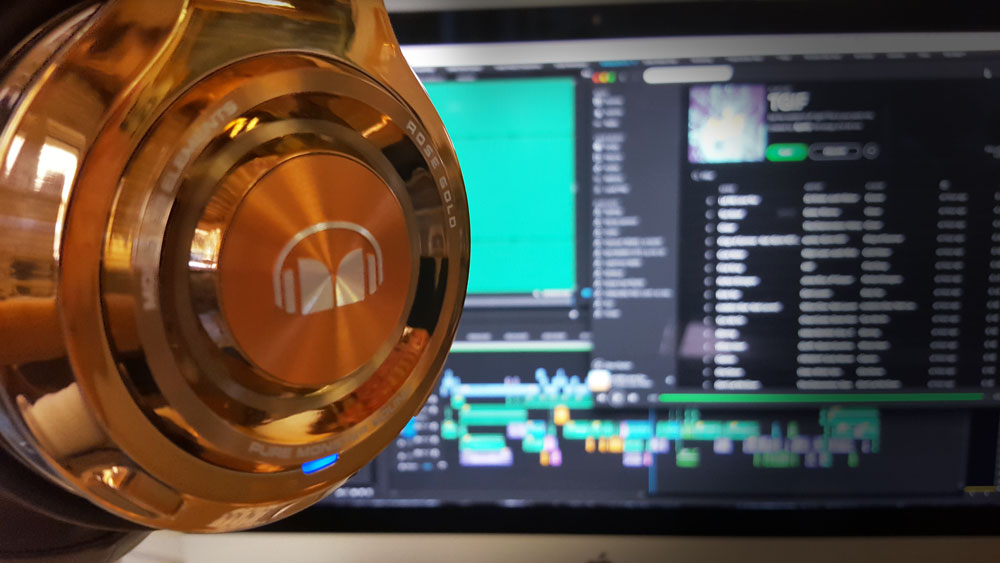 For something that looks this nice you would expect good sound quality right?  Well, I'm happy to report that I was pleased with the "Pure Monster Sound".  The Monster® Elements have excellent sound quality in both the highs, mids, and lows.  The bass is not overpowering but definitely noticeable and sounded great while listening to music and editing sound.  These headphones have a nice balance of both bass and treble and because of the over-ear style, it also helps with noise isolation as well as increase audio quality.  Plus with the high intelligibility mic, phone calls sounded great on both ends. 
Comfort/Fit: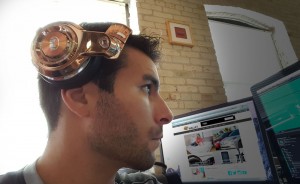 When it comes to comfort in over-ear headphones there are usually three points of contact to look out for.  Starting with both ear pieces, the Monster® Elements have a nice comfortable memory foam cushion that are soft to the touch.  My ears never felt irritated or itchy while wearing these, even for several hours at a time.  However, the last point of contact (the top of the head) did experience some discomfort after a few hours.  The Monster® Elements do have a nice cushion on the inside of the headband, however after a couple hours I noticed some slight irritation from the weight.
As mentioned above, the DJ Style swivel is useful, but was definitely a little stiff the first few times I tried to adjust.  I honestly thought I was going to break it at first, but it ended up sliding in place nicely after several attempts and didn't feel overly awkward while wearing them.  This feature also helped to make the headphones have a more snug fit when swiveled part way.
Portability & Mobility: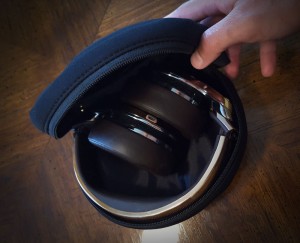 The Monster® Elements fold up nicely into a protective soft case that you can toss in your bag for travel along with the line input and charger.  If you're on the move with these bad boys, ditch the tethered line and use the bluetooth.  The connectivity holds up very well so long as your connected device is near you.  Although you could probably go for a light jog with these on, it's not recommended since they are not water resistant. If it's mobility through fitness you're after then check out the iSport Superslim Headphones.
Value:
Coming in at $349.95, the Monster® Elements may seem a little a pricey.  But when compared in both price and quality to other headphones on the market, I'd say you get your money's worth.  Monster does offer a monthly payment plan starting at $22 a month in case you can't wait to save up, but you will ultimately end up paying a little more with interest.  So if you have the cash and are in the market for a great pair of heaphones, I highly recommend the Monster® Elements Wireless Over-Ear Headphones.
Buy Now: $349.95 or to learn more, check out: MonsterProducts.com
Monster Elements Wireless Over-Ear Headphones
Premium quality headphones with all the great features you'd expect from Monster Products.
The Good
Sound quality is superb
Smart touch capabilities
Both wireless and wired options
The Not So Good
Noticed some discomfort on top from the cushioned headband after a few hours of constant use