Recently, the folks at Continental Tire announced their entrance into the all-terrain marketplace with the release of the new Terrain Contact A/T. The newest addition to the Continental Tire lineup is designed to be an ideal all-terrain tire for CUV, SUV and Light Trucks with the durability to conquer dirt, gravel and grass while providing a quiet, comfortable ride on pavement. Continental wants this tire to strike that perfect balance between off-road traction and on-road manners. For this review our friends at Continental hooked us up with four tires to fit our Jeep Grand Cherokee. As soon as they were mounted and balanced we set out an over 5,000-mile excursion. We tested the tires in a variety of elements to see how they would hold up. How did they perform? Here's what we discovered…
Key Features:
Traction plus technology
Features off-road traction and wet traction capabilities for on-road comfort
Traction Grooves provide gripping teeth inside the groove that lock snow for improved snow grip
60K Limited warranty
Total Confidence Protection Plan
Continental TerrainContact A/T Tires Review Breakdown
Handling/Gas Mileage:
When you first slap on a new set of tires you will instantly feel a difference in your handling. One thing we noticed was that it took about 500-750 miles for these tires to really break in. At first the handling was a little stiff and we lost some traction in the early miles in difficult situations. For example, we were on the highway going about 65 miles per hour headed for an off-ramp. While making the sharp turn on the ramp we hit a bump and felt some control loss that surprised us. While we were never in danger of losing control of the vehicle it did serve as a reminder to take it easy on new tires and break them in like a new pair of shoes.
Once we got the TerrainContact's broken in the handling has become superb. I travel a lot for work on the highways and these tires have performed above expectations. The tires absorb bumps on the highway and provide a very smooth ride. Off-road, you will find the handling to be excellent on dirt and muddy roads. The tires aggressive tread pattern really cuts into the terrain and gives you full control at the wheel to maneuver the vehicle. Overall, the handling of the TerrainContact's has been exceptional through 5000 miles.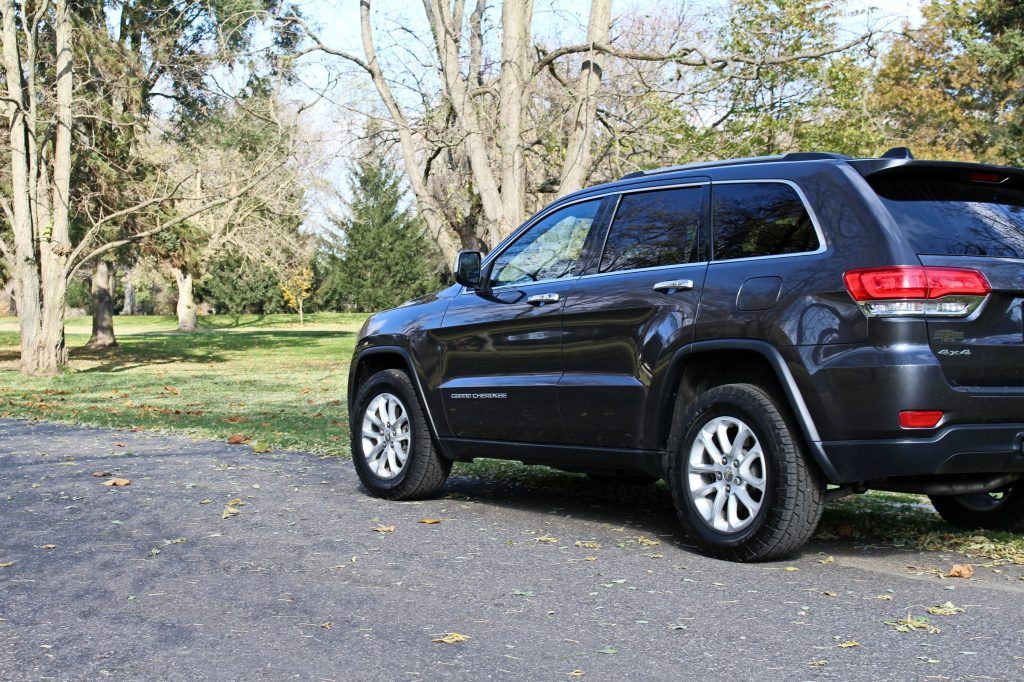 On the Continental's website, they tout gas mileage on the tires to be a 9/10 and we are in no position to argue. On the old tires, the Grand Cherokee was averaging 22.5 overall mileage for the previous 1000 miles. The tires were more road tires than all-terrain so some slip in mileage to be expected. However, over the next 1000 miles the Jeep checked in at 22.7 miles per gallon. On the next 1000 intervals the Jeep made it up to 23 miles per gallon. Now driving conditions can factor in on these different tests but the point is we didn't get worse mileage, which for going from a road tire to an all-terrain tire is phenomenal.
Traction:
Continental designed the TerrainContact A/T's to be an all-terrain tire with a premium focus on all-terrain capabilities. The tires feature continental's patented TractionPlus technology which is designed to offer all terrain capability with off-road traction and durability. TractionPlus is the latest and greatest traction technology offered by Continental. If you are going off-road, TractionPlus provides traction and durability via an open tread pattern and large stable blocks. On the pavement, TractionPlus provides excellent traction and excels in wet situations.
Overall, we felt the TerrainContact supplied excellent traction through a variety of off and on-road situations. Off-road you continue to get great handling and very good stopping distance. One of the first big road tests we put the tires though was a 200 mile road trip. We performed this test for the majority of trip in a torrential downpour. The TerrainContact's were more than up for the challenge and we felt no slippage and excellent command on the road.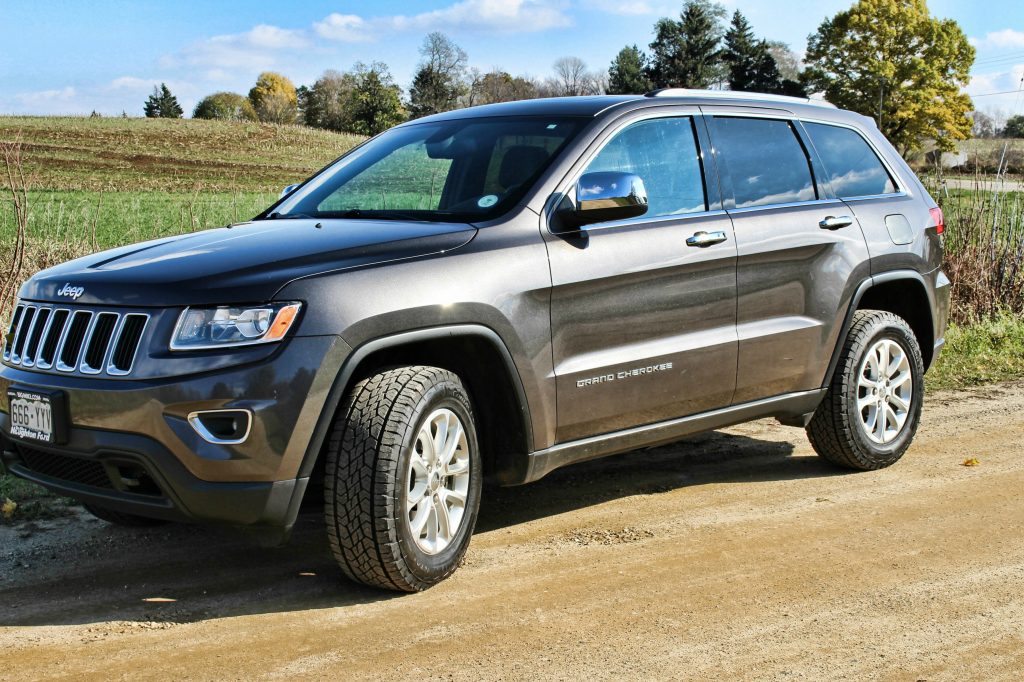 Before we mounted TerrainContacts on the Grand Cherokee the old tires would constantly get hydroplane over larger puddles. The TerrainContact's restored our confidence on the wet roads. Luckily, we have not had snow yet in Michigan so unfortunately, we have been able to do the snow test but based on other reviews and performance so far, they should hold up just fine in the winter conditions.
Road Noise:
When the tires were mounted the mechanic warned me that due to the more aggressive tread pattern I would likely experience a lot more road noise. He then proceeded to tell me that come summer time I might want to put a road tire on there. His advice wasn't that surprising as it's not a bad idea to have summer and winter tires for your vehicles, especially if you live in a place like Michigan. However, I was surprised because Continental touts these as an all-season and all-terrain tire.
For most people, having two sets of tires is not practical. When I picked up the Jeep and headed for the highway, I found myself nervous by the mechanics statements. When I pulled on to the highway and got it up to 70 MPH I sat back and waited for the rush of road noise. It never came. I turned the radio off so I could have a quiet cabin and the cabin remained quiet. I took the Grand Cherokee up to 75 MPH and again the cabin remained mostly quiet. At 80 and above is where we started to hear some substantial road noise but that is to be expected. Overall, road noise was reduced from our previous set of tires.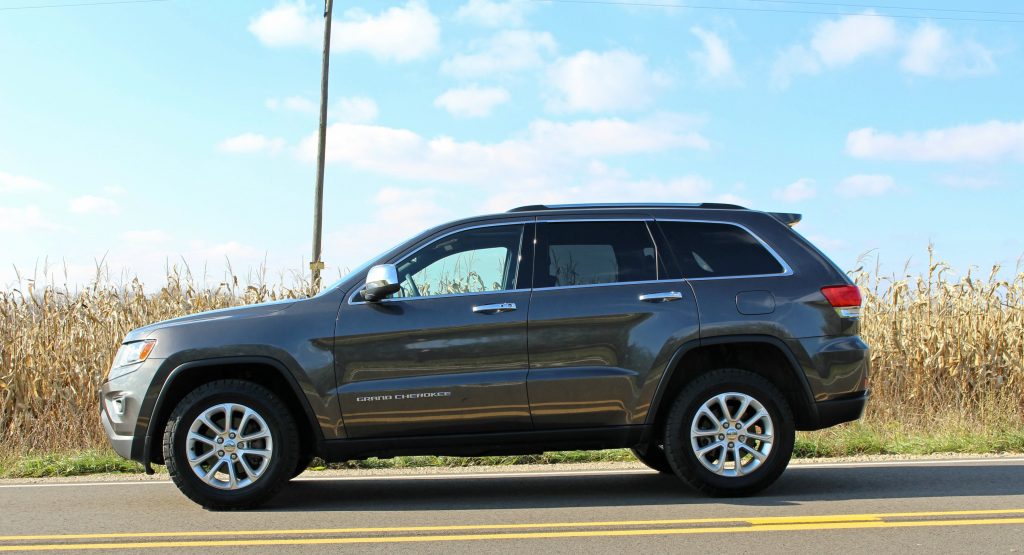 Durability/Value:
At the time of this review we clocked in at 5,235 miles on the TerrainnContact A/T's. So far the tires tread has held up very well and we have seen no signs of a decline in performance. The tires come with a total confidence plan. The plan features flat tire roadside assistance, tread wear coverage and a limited warranty which reinforce any durability concerns.
The tire size we tested (265/60R18) is priced at $193.00 per tire.  Depending on your tire size, the tires can run from $175-$300. While they are certainly not the cheapest tire on the market we do believe they offer a lot of value for your dollar. First, they are truly all-terrain and you can use these tires for all four seasons. The tires handle all conditions with ease and provide excellent handling and traction even in the roughest of conditions. In addition, the tires are supported by a 60,000-mile warranty and total confidence plan that will put your mind at ease and know you have the support of Continental Tire behind your purchase.
Continental TerrainContact A/T - Road Review
Being Continental Tires first release of an all-terrain tire you would expect some growing pains. However, rest assured they have it figured out and you can rely on TerrainContact's to hit the mark and deliver the goods. Featuring excellent traction and handling these tries have you covered for all four seasons
The Good:
No loss in gas mileage
Four season tire that performs in all conditons
Excellent road noise for being an all-terrain tire
The Not So Good:
Took a little time to break in for maximium handling
Price point might be too much for some