Technology Highlights Golf's Super Bowl, the PGA Merchandise Show! It seems like yesterday that I was a young PGA golf professional coming for the first time to buy merchandise and check out the latest buzz at the Super Bowl of the golf industry – the PGA Merchandise Show.
This year marks my 23rd consecutive show.
After walking the millions of square feet of space containing golf equipment, clothing, gadgets and more over the years, I have finally become numb to all of the hype relating to golf equipment, drivers, balls, and irons, which dominated the scene in the 90's and 2000's.
Golf equipment doesn't seem to carry the buzz it once did, mainly because I think we have all figured out the pitch of the marketing machines that are Titleist, TaylorMade, Callaway and Ping. While they all make great equipment, we know we are not going to keep hitting it farther and farther every year with new clubs. Maybe that is why TaylorMade decided to skip the show for the first time in years.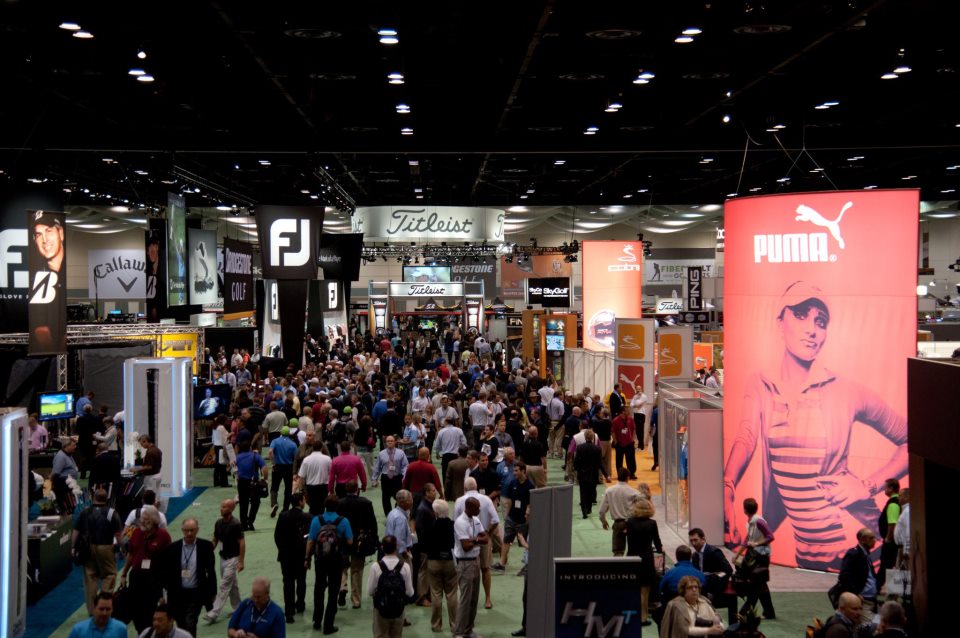 This decade has become the technology era of golf beyond the clubs. GPS systems, swing analyzers and tracking stats seem to be the buzz the past few years. Most of the technology companies even had their own section on the show floor this year to showcase the latest products. GPS rangefinders like Bushnell or SkyGolf and Golf Buddy with their new watches have become the hot product stops.
My time spent on the show floor these days is not as long as it once was, but I do always try to make the rounds and check out what is new and what I might be picking up in 2015.
Get Smart on the links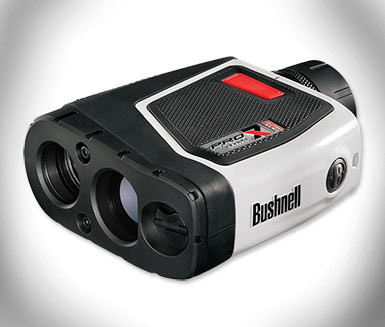 When I head to the golf course today I feel like Maxwell Smart armed with a shoe phone, watch gadget and other necessary technology to gain the advantage against KAOS. Today, KAOS is any modern golf course with its expanded tees, tight fairways, unrealistic length and overcooked green complexes.
I have become a former traditionalist, at least in that I used to not believe in using GPS technology. I have found though that these new GPS devices help speed up play to battle golf's KAOS and I find I'm all for it now.
Whether it is one of the new watches from Skygolf or Golf Buddy, or the upgraded handheld units, it's clear the gadgets help golfers make quicker decisions in club selection. My favorite is the simple Bushnell Pro X7 Jolt Slope. I always want the yardage to the flag, and the combination of factoring in elevation and the vibrating burst when you hit the pin adds that much more confidence to your club selection.
Become a stat geek on the links

When Trackman technology hit the golf scene, it changed the entire dynamics of teaching and custom club fitting. Today, golfers can bring that same technology right to their smart phones and tablets with Arccos. Arccos has created sensors that attach to the end of each club. The sensors are then paired to your device, which allows you to keep track of all your swing stats with no need to tap, touch or interfere with your game during your pre-swing or between shots. Every shot you take is now tracked through GPS and Bluetooth technology. Find out exactly how far you're hitting your driver, woods, and irons, as well as shot patterns. It allows you to react and make the proper changes right away. I believe this is also a perfect product for golf coaches in high school or college. It can help them track players' shots and performance and help determine what needs to be worked on immediately.
Travel and play in 21st century style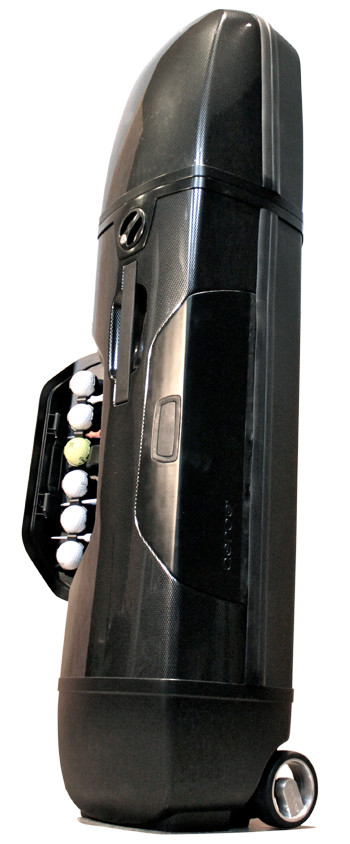 If you are one that travels often and have to deal with airport security, getting clubs in and out of a travel bag, broken zippers and busted wheels, not to mention damaged clubs, make sure to check out the GolfPod by Aeroe Limited. The GolfPod is the world's first hard-shell golf travel case and golf cart bag combination.
If Captain Kirk had brought golf clubs on the Enterprise, this is exactly what he would have used. Its sleek futuristic patented design allows golfers to carry 14 clubs, shoes, balls, tees, gloves, rain suit, water bottles and more in accessible and visible compartments. Fully loaded it also comes in less than 50 pounds, which is critical when traveling. The locking system is also approved by TSA and its compact size does not require it being checked in the oversize luggage area or baggage return counter.
If you are a traditionalist and like traveling to places that encourage or only allow walking, the GolfPod does fit nicely on a pull cart or trolley. If you have a caddie, most places now provide carry bags for the caddies where they can just take the clubs out and put them in their bag. The point – the GolfPod provides a strong sense of security when traveling, so much so that I am not going to let the few times I might walk when traveling sway me from this product.
The $599 price tag might be a bit steep, but when you figure that is what it costs to purchase a decent golf travel bag and a traditional golf bag, it is well worth it for the security of knowing your clubs are going to be secure and safe when traveling.
Tony Hawk would love this product
One of my favorite products this year has to be the Golf Board. Laird Hamilton, the surfing legend, helped to develop this concept of bringing the surf or skate boarding style to the golf course, but I was always partial to Tony Hawk and skate boarding as a kid. Either way this is a cool product and something that can make golf cool and attract the younger generation Y demographic to the game.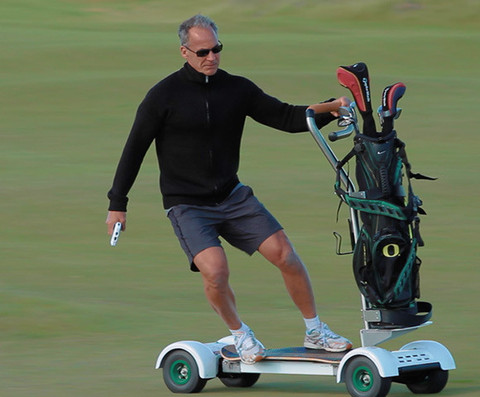 GolfBoarding, as it is referred to, allows you to play the game and move around on the course on this unique 4-wheel transporter. The tires are specifically made to be used on turf with less pressure and weight than traditional golf carts. The board is also driven by gearboxes and very smooth to operate with its steering throttle or hand-held remote.
The GolfBoard features a front-end bag mount, which can hold up to a tour bag in size. You can ride the board in three ways; the bag-mount and handle, which is the most conservative; the classic carry and handle, which is what I prefer; or for the more experienced boarders – the free ride with no handle or bag using a remote. I am looking forward to playing my first round with the golf board this summer.
And I will also look forward to a 24th consecutive super show next year.
*This article was contributed by Kevin Frisch. A 20-year veteran of the golf industry, Kevin was a former PGA golf professional and today is the owner and CEO of Fusion Media Strategies, a public relations and marketing company specializing in golf, travel, lifestyle, and sports. Follow him on Twitter @golfrisch68.