From Military to Powersports and Civilian footwear, Bates footwear has you covered.  They have been Honor Bound since 1885 and have produced a great amount of technology and craftsmanship over the years.  This is proven with their latest innovation, the GX-8 Side Zip Boot with Gore-Tex.  The name itself packs a punch.  Built for durability and toughness in all conditions, recently we put these boots (literally) through the paces as only Busted Wallet knows how for some extreme testing.
Features:
Waterproof Leather and Ballistic Nylon Upper
Waterproof and Breathable GORE-TEX® Lining
YKK® Nylon Side Zipper
Cushioned Removable Insert
Slip Resistant Rubber Outsole
Athletic Cement Construction
GX-8 Side Zip Boot with Gore-Tex Review
Design:
The design is well thought out.  The nylon side zipper seems pretty durable so far and tucks away nicely under a small velcro tab.  The athletic cement construction helps keep this boot lighter with added flexibility. Made of waterproof leather and ballistic nylon along the upper, this combination helps keep the water out and your feet dry.  The Waterproof GORE-TEX Lining adds breathability with added moisture protection.  The Slip Resistant Rubber Outsole has excellent traction, which is great, especially if you have a job that requires you to stay on your feet in harsh weather conditions.  The only feature I wish Bates would have included would be a protective lip or Rand (similar to the Velocitor Boot) that expands over top of the front toe area to help add more protection and eliminate scuffing.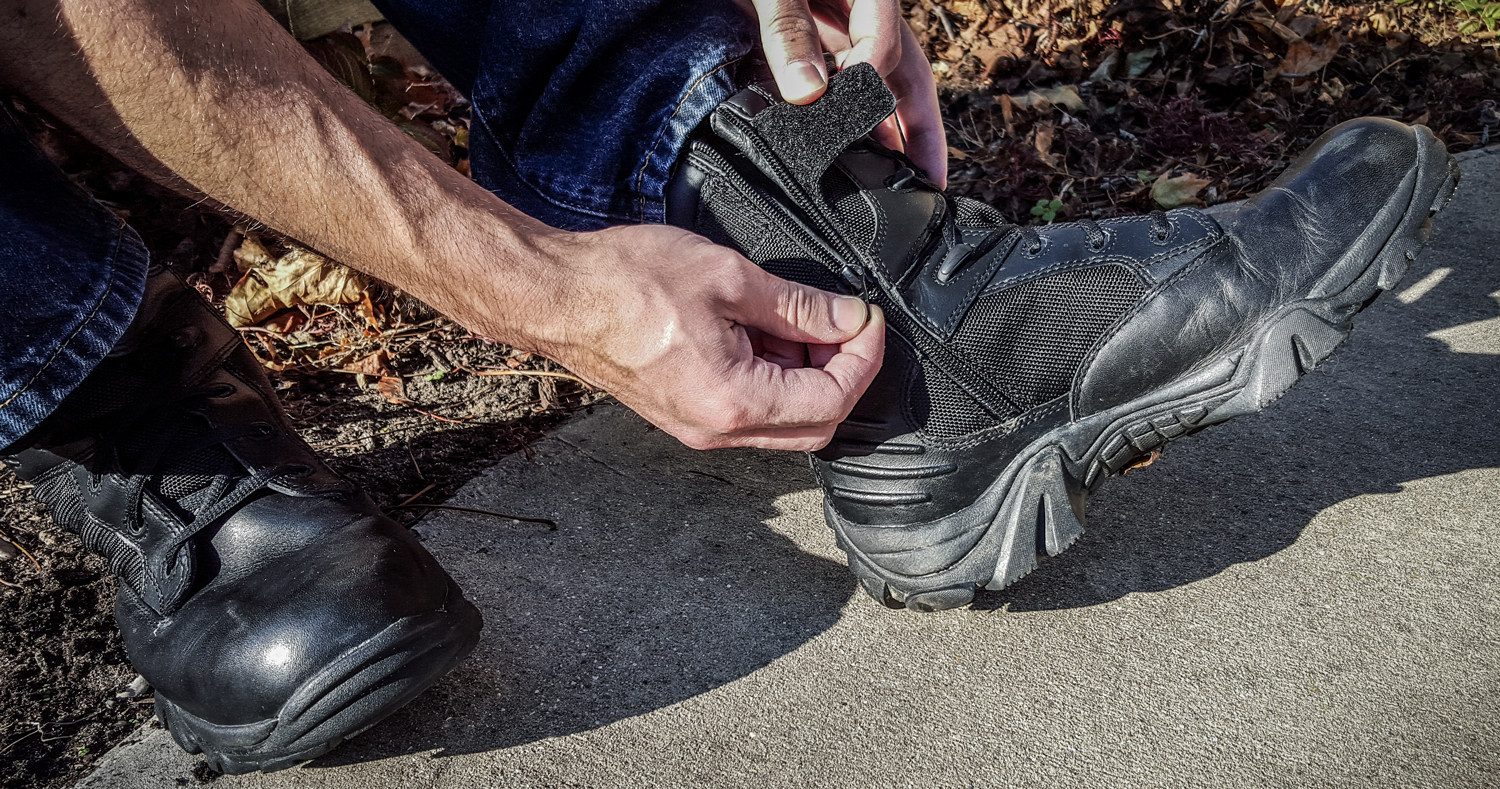 Durability:
After weeks of wearing these boots in wet, rainy, and muddy weather conditions, there seems to be little to no wear.  I've worn these bad boys hunting, hiking, and at the office, and they worked great in all conditions.  The zippers seem to work consistently without getting hung up or caught on anything.  The velcro strap still holds well even after being completely wet and dirty.  I'm actually excited to get some snow so I can test how they hold in freezing conditions.  My expectations are high, but I'm guessing with the level of weather proofing these boots have, I won't be let down.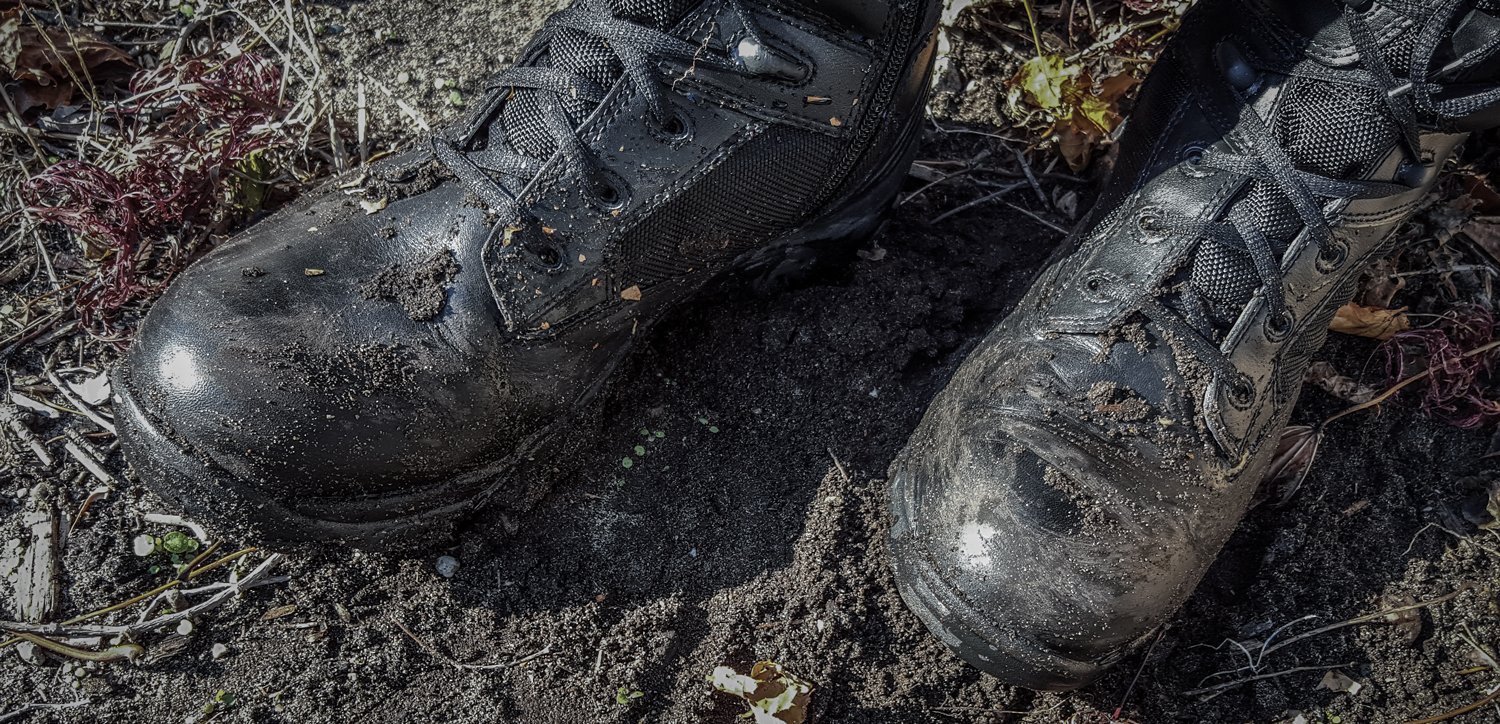 Comfort: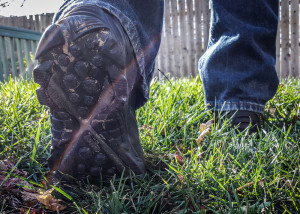 After wearing the Bates Velocitor Boot, which is probably the most comfortable boot I've ever worn, I was hoping these GX-8 Side Zip Boot would have similar comfort.  Unfortunately these boots are not as comfortable compared to the Velocitor Boot, but then again, the Velocitor Boot is built with a lightweight exoskeleton that enhances comfort and flexibility whereas the GX-8 Side Zip Boot has a more stiff support throughout.  So there is some give and take as far as comfort goes with these boots, but for the level of protection you get, it's worth the extra break in period.  It took about a week of breaking in before I felt some added comfort.
Value:
The GX-8 Side Zip Boot has some nice features that make this boot a good value for a price tag of $174.95.  Most boots on the market that have this level of protection and durability are priced much higher.  Bates has done a good job with this edition of performance footwear.  So if you are looking to buy your first pair of Bates boots, or you are already a loyal Bates costumer, the GX-8 Side Zip Boots are a great buy.
Buy Now: $174.95 or to learn more, check out: BatesFootWear.com
Bates GX-8 Side Zip Boot - Gear Review
With Bates experience in performance footwear, the GX-8 Side Zip Boots are proof that they know how to create boots that do exactly that - Perform.
The Good
Waterproof and Breathable GORE-TEX® Lining
Nylon Side Zipper
Athletic Cement Construction
The Not So Good
Break in period is longer than some of their other boots